Posikunchiki are famous Permian small pies with different fillings. There are several different stories about the origin of the name of this pastry. The first option: when biting a pie, it releases juice from the filling, hence the name – "posikunchiki". The second is as follows: "secrets" from the word "cut", which means: "finely chop" meat for the filling. Consider the option of sweet pies, with apple filling.
Ingredients:
Water – 250 ml.
Vegetable oil – 2 tbsp. l.
Flour – 420 g.
Salt – 0.5 tsp.
Sugar – 50 g.
Sugar – 2 pcs.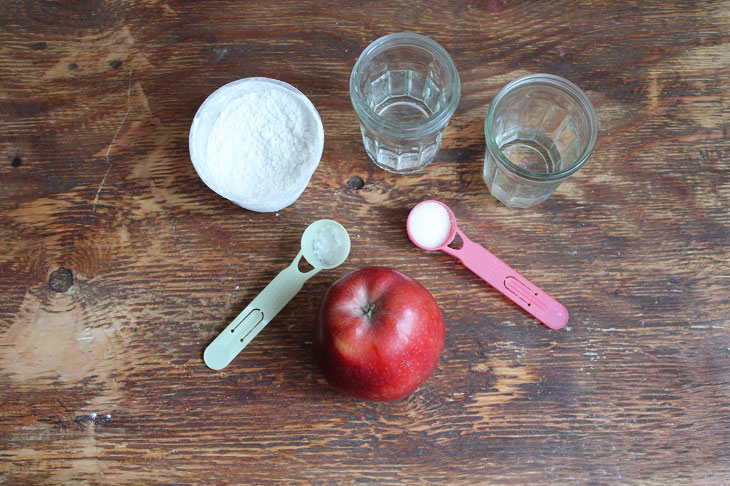 How to cook:
1. We dissolve salt in water, pour in vegetable oil.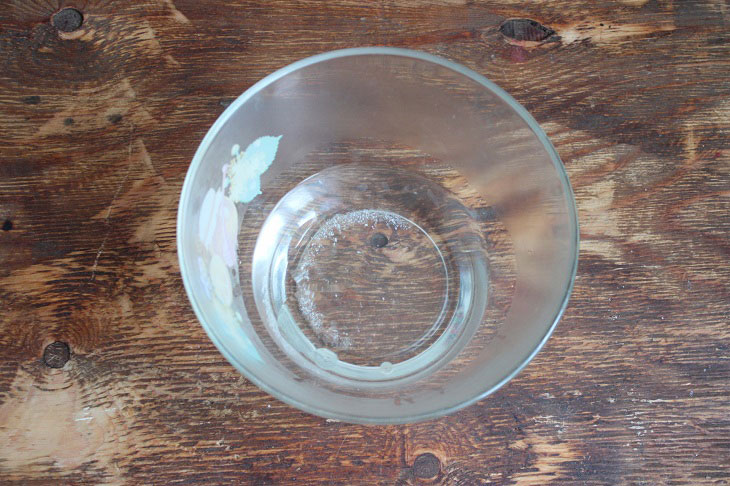 2. Add the sifted flour, knead the dough. It should turn out to be similar in consistency to dumplings. Put it in the cold for twenty minutes.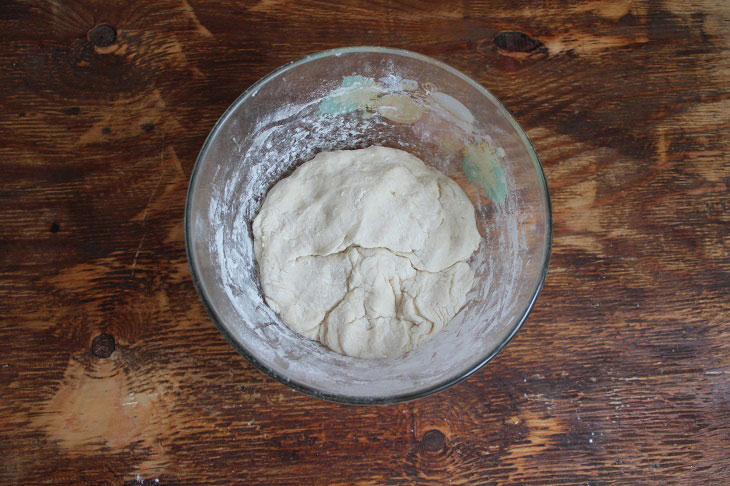 3. We make the filling.
It is advisable to use sweet varieties of apples, because we do not add sugar to the dough at all.
We remove the skin, we do not need it, the core with seeds, of course, too. The filling should be tender and soft. Cut apples into small cubes.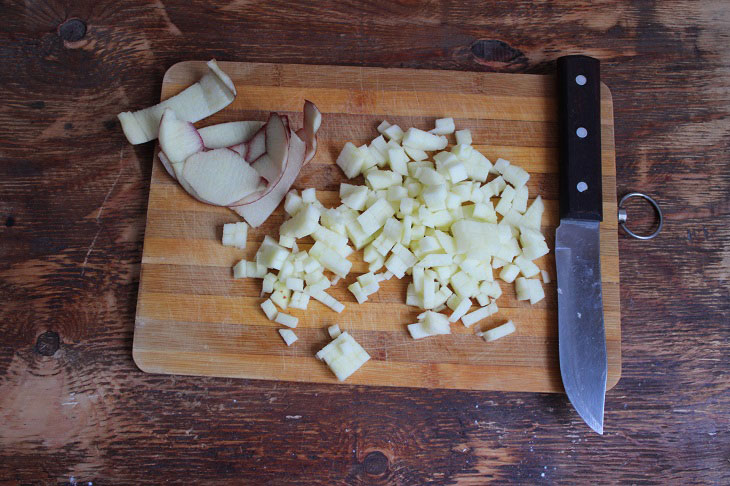 4. Sprinkle fruit cubes with sugar and mix. It is not necessary to add lemon juice to the apple filling. Even if the apples darken, we are not afraid, the filling will be hidden inside the dough.
5. Let's move on to making pies. Posikunchiki differ from ordinary pies precisely in their size, they are very small, literally, two bites. Therefore, we make small preparations. We roll out the dough into a thin layer, we make cuttings with a glass.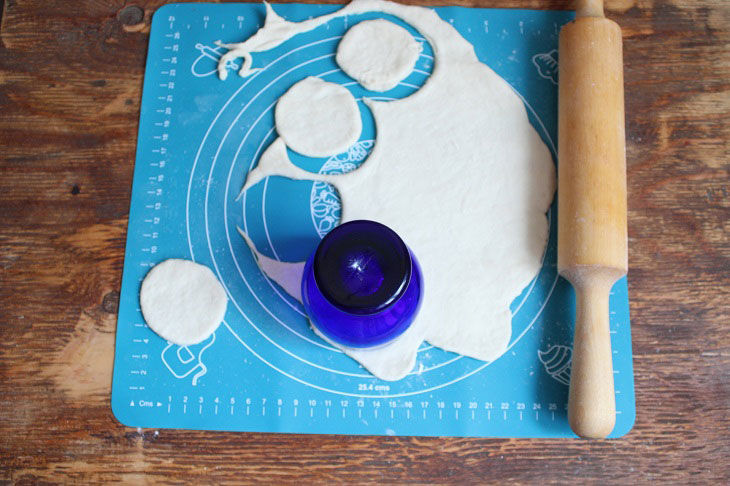 6. We put the filling on one part, fasten the edges, you can use a fork, the main thing is that during frying the juice from the filling could not leak out. Otherwise, the whole essence of "posikunchiki" will disappear, the juice should stand out only when the pie is in your mouth.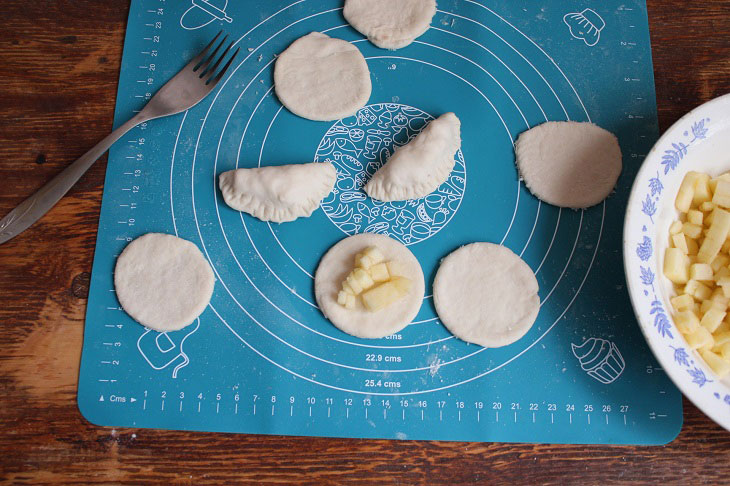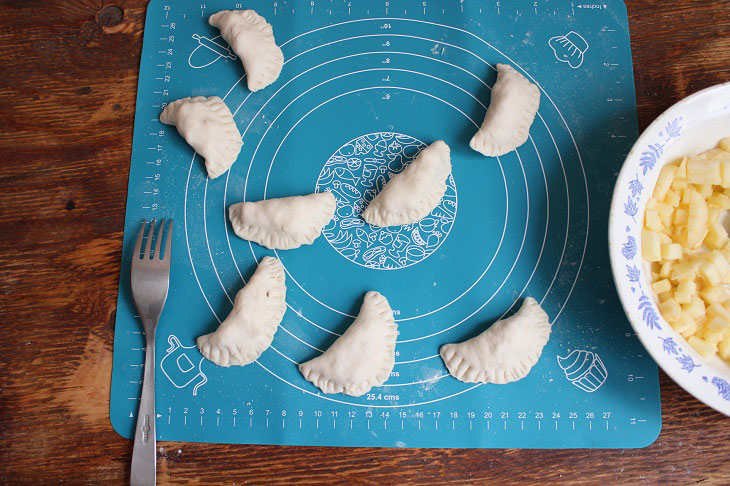 7. Fry the patties in hot oil until golden brown. Since we need to deep-fry the pies in a large amount to get airiness, bubbles and crunch on the outside of the pies, the pastry will turn out to be too oily. Excess fat must be removed with napkins immediately after removing products from the oil.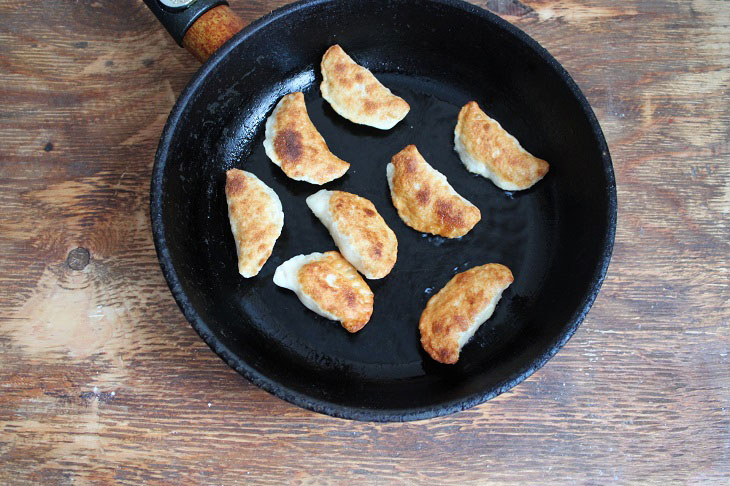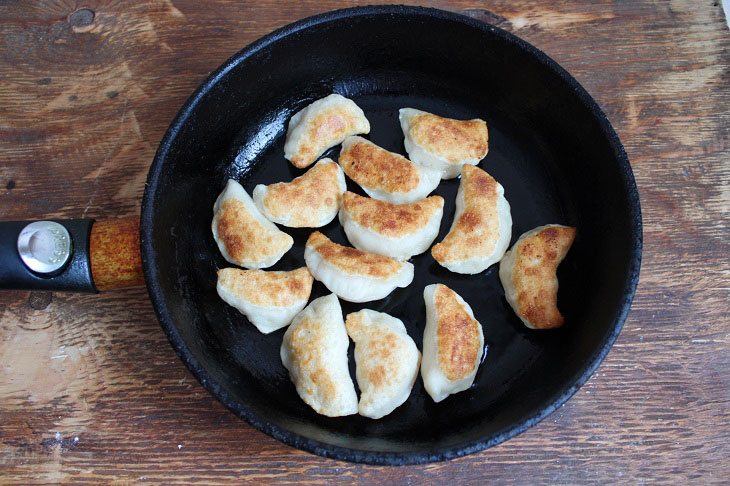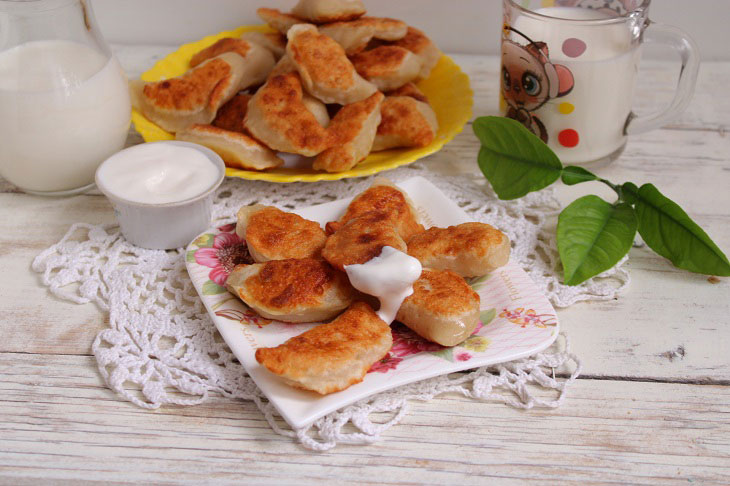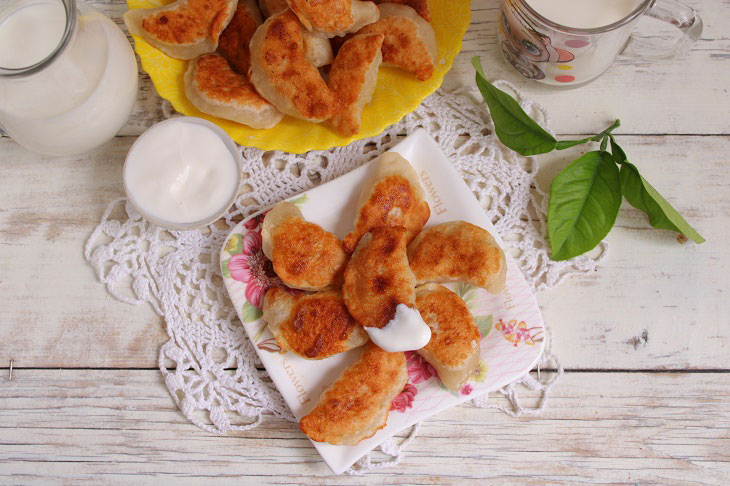 Bon appetit!