Panzanella salad is an old dish that is incredibly popular in Italy, especially in the summer. This salad can be safely called the fruit of human ingenuity. Well, judge for yourself – slices of stale bread literally in a matter of minutes turn into a delicious dish. In addition, in addition to the ingredients listed below, you can add anchovies, tuna, boiled eggs, sweet peppers, carrots, etc. to the salad. In a word, give free rein to your imagination.
Ingredients:
Stale wheat bread or ciabatta-type flatbread – 500 g.
Ripe large tomato with dense pulp – 4-5 pcs.
Red onion – 1 head.
Fresh basil (purple or green) – 8-9 branches.
Capers – 3 tbsp. l.
Olive oil – 3-4 tbsp. l.
Balsamic vinegar – to taste.
Freshly ground black pepper – to taste.
Salt – to taste.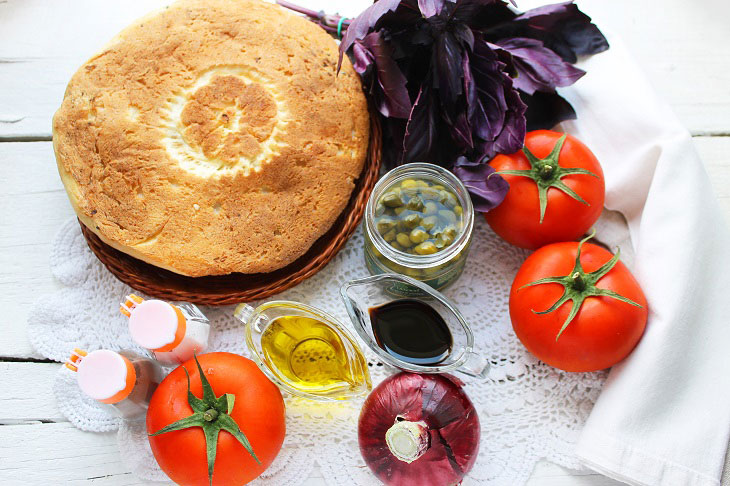 How to cook:
1. Cut the bread into large pieces – about 5 cm long and 2 cm wide. Put the bread in a spacious salad bowl or any other container, such as a baking dish or bowl.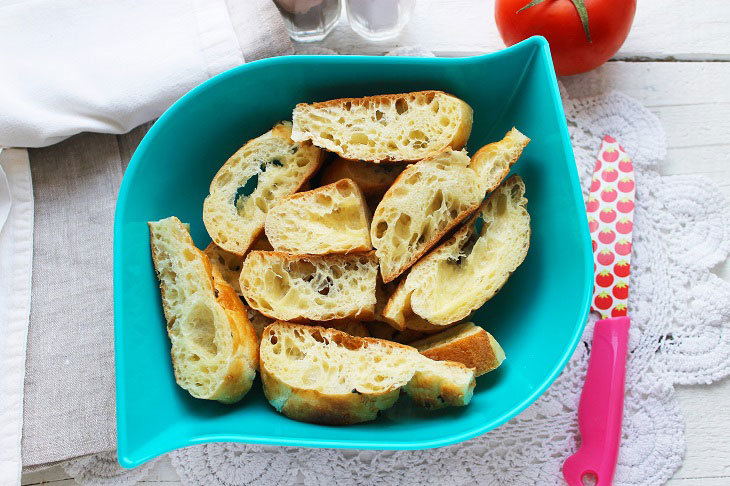 2. Pour the slices of bread with cold water and let stand for 10 minutes.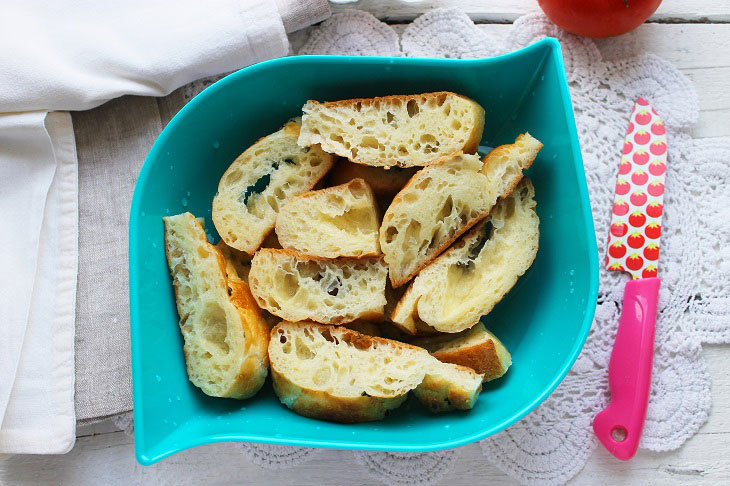 3. Heat the oven to 220⁰ C.
Line a baking sheet with baking parchment. Squeeze the soaked bread out of the water with your hands and place on a baking sheet in a single layer.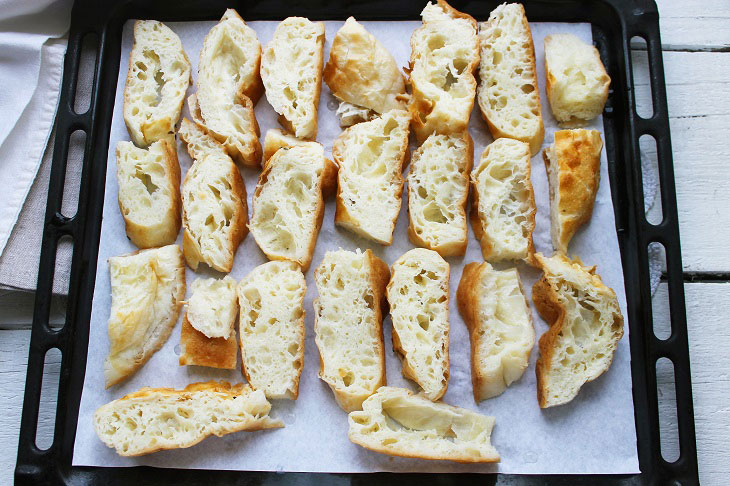 4. Brush each slice of bread with olive oil.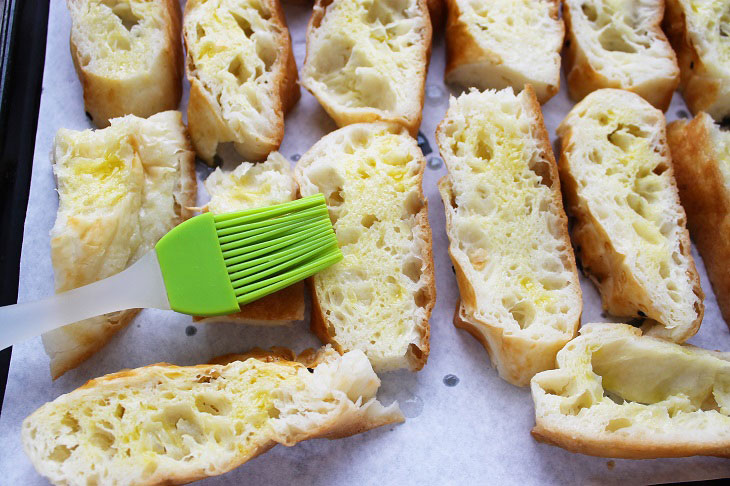 5. Place the baking sheet in the oven and toast the bread for 5-6 minutes. After this time, remove the baking sheet from the oven and let the bread cool.
Cut the peeled onion into thin rings or half rings. Put in a salad bowl.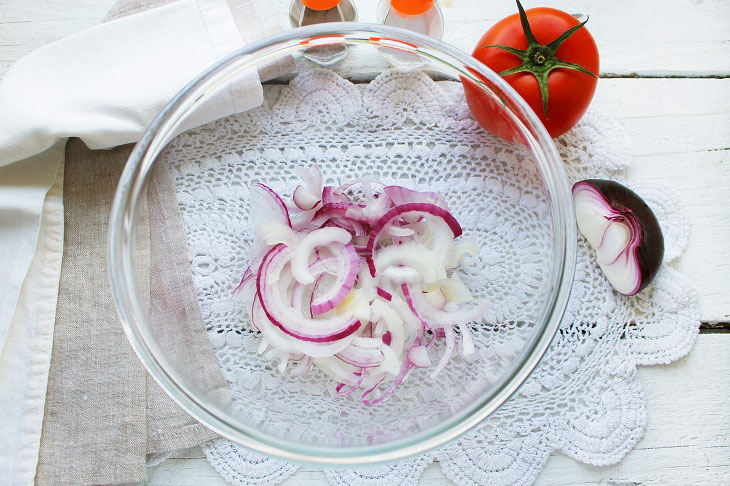 6. Wash the tomatoes and cut into large slices. Add to onion.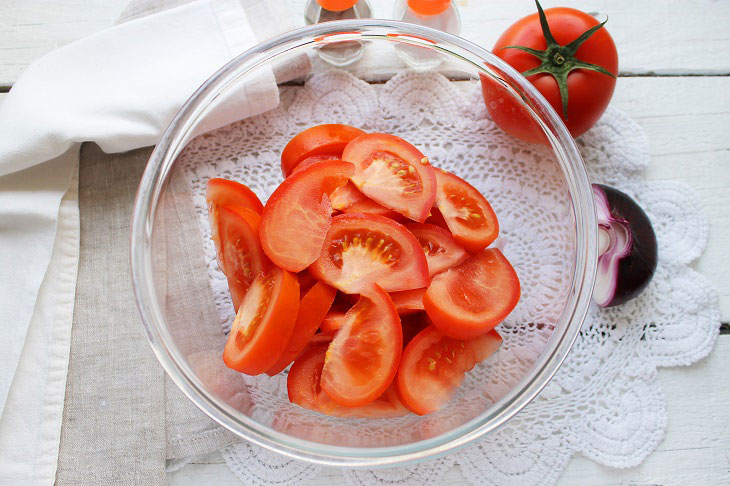 7. Place the capers in a salad bowl.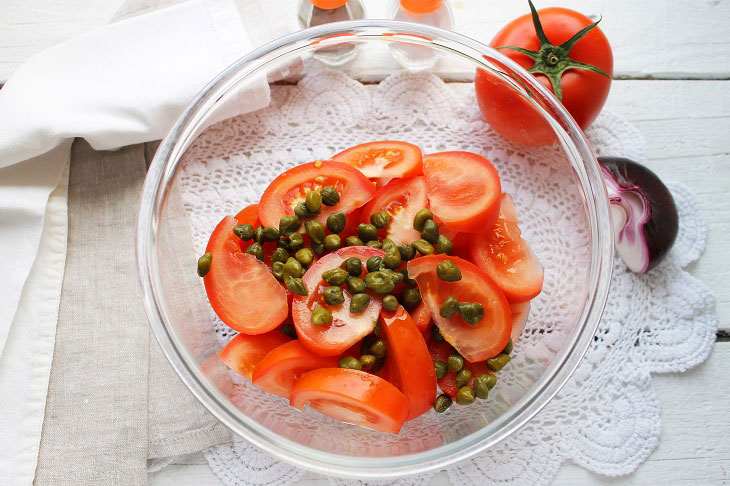 8. Rinse the basil sprigs, pat dry and pluck the leaves from the sprigs. Tear the large leaves with your hands, well, leave the small ones as they are. Add to the rest of the ingredients.
9. Break the cooled bread slices into smaller pieces. Put in a salad bowl.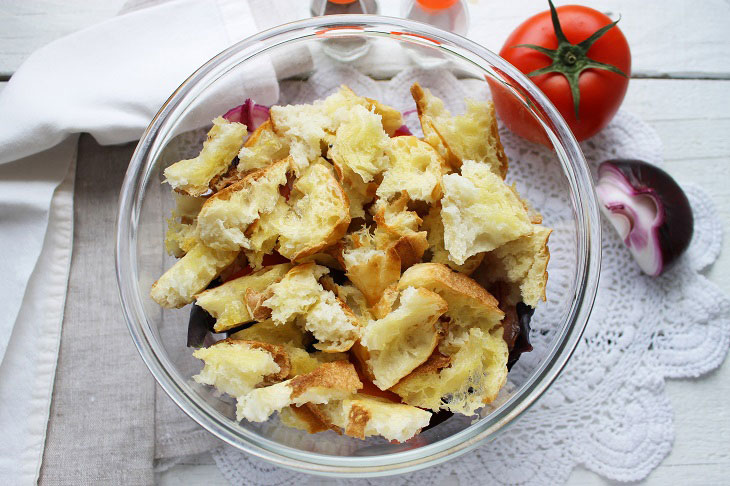 10. Season to taste with black pepper and salt.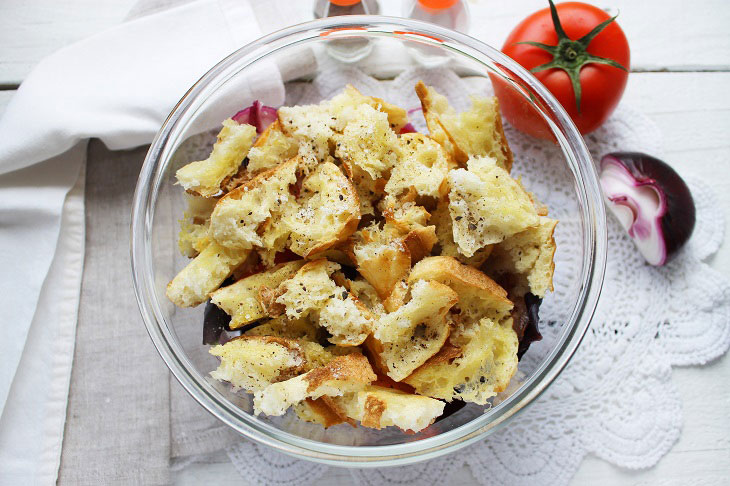 11. Drizzle the salad with the remaining olive oil. Being careful not to damage the tomato slices, mix all the ingredients together.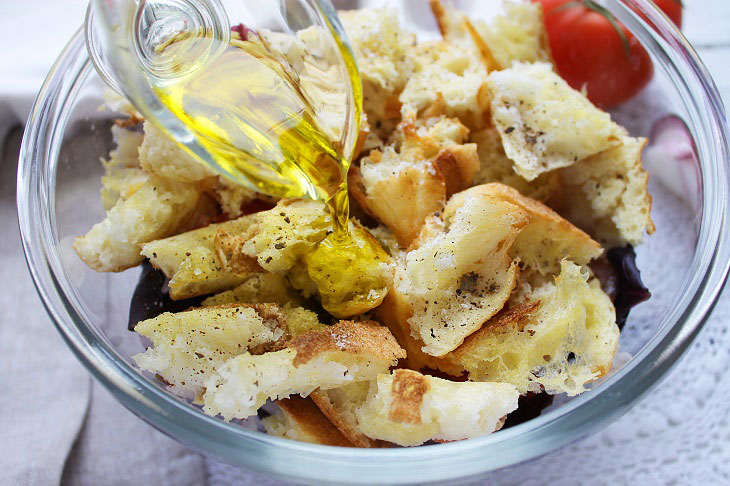 12. Salad "Panzanella" is ready. Leave it on for 30-60 minutes. into the refrigerator. During this time, the bread will absorb the flavors of fragrant olive oil, fragrant basil and juicy tomatoes.
Drizzle the salad with balsamic vinegar when serving, but this is optional.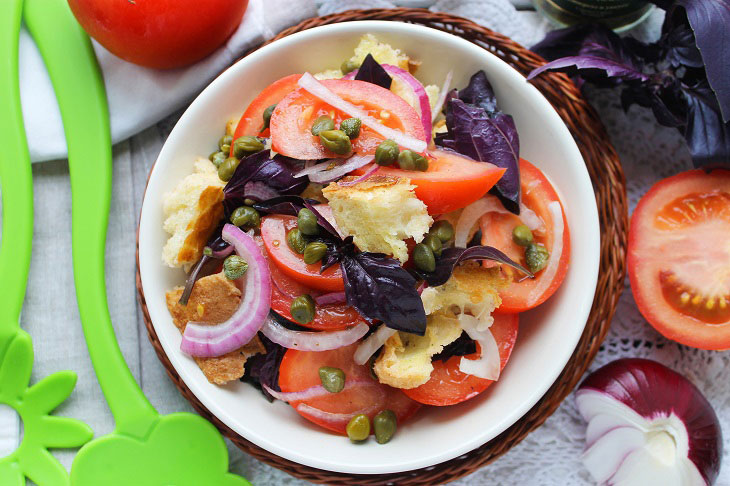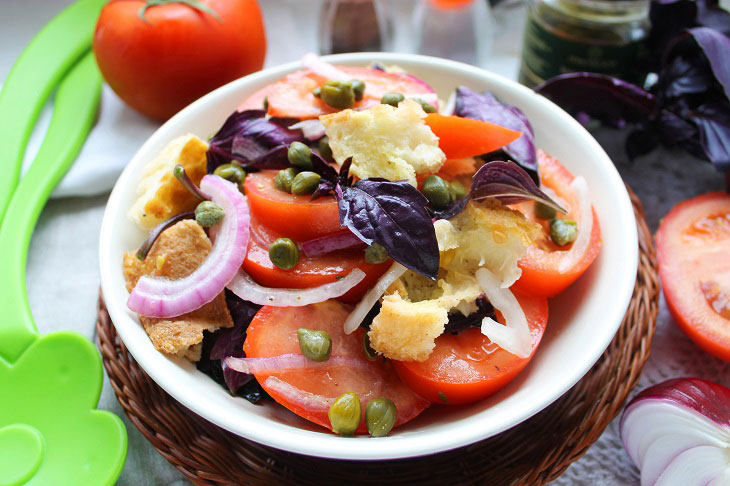 Bon appetit!