We offer you a recipe for excellent currant jam, which is prepared very quickly. Hence the name "five minutes". The recipe is not complicated, even an inexperienced hostess can handle it.
When cooked, currant berries remain soft, almost whole. They do not turn completely into mashed potatoes, as they are cooked for a short time, and in sugar syrup. In addition, more vitamins are stored in such a jam. And after cooling, the jam turns into jelly.
The most difficult thing in this recipe is to sterilize the jars in advance and sort out the currants from the twigs and leaves. Let's start cooking.
Ingredients:
Currant – 4 tbsp.
Sugar – 6 tbsp.
Water – 2 tbsp.
How to cook:
1. My currants and sort out from twigs and leaves. After drying it from moisture on a towel.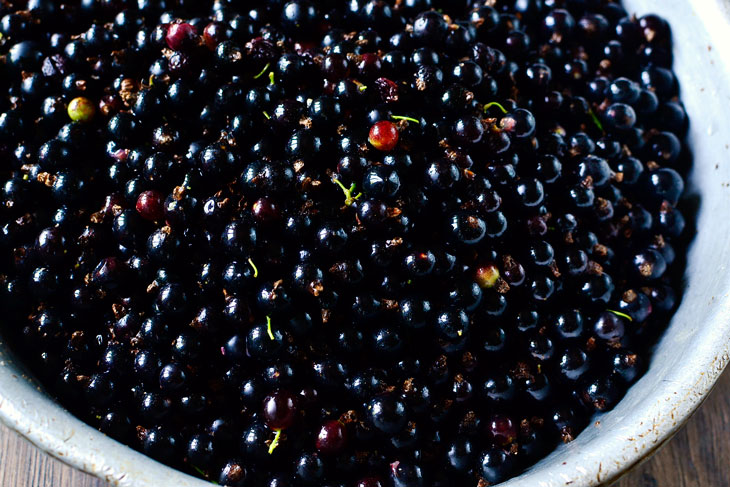 2. And now we start cooking sugar syrup. Pour 2 cups of water into a saucepan and pour in half a serving of sugar – 3 cups.
It is important to measure the ingredients in the same containers!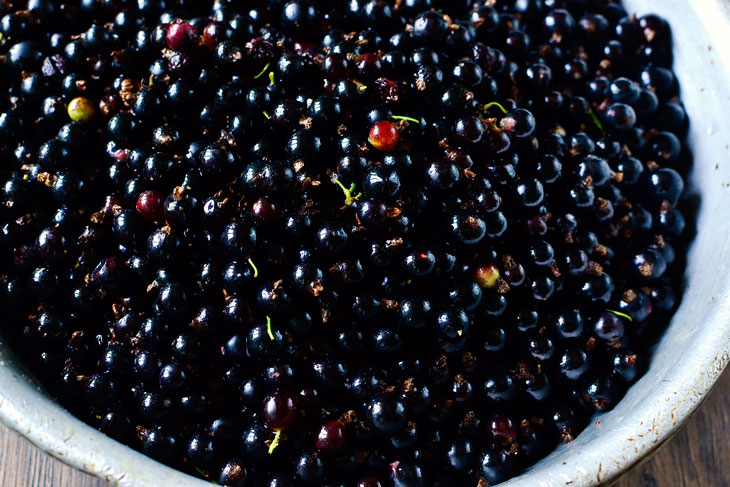 3. Bring syrup to a boil.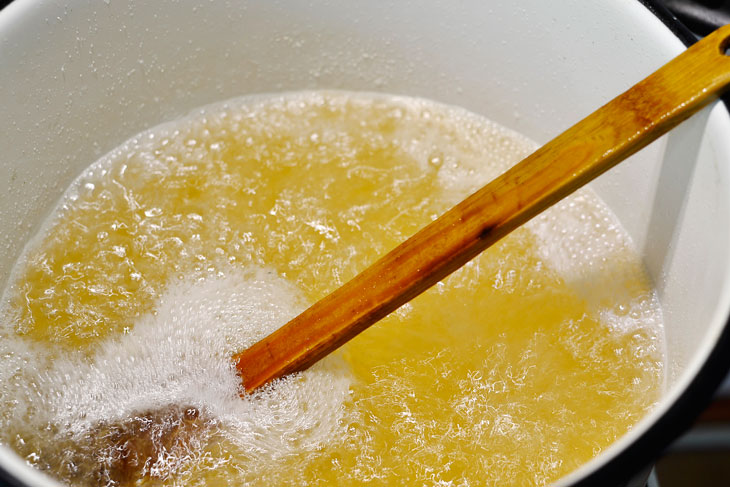 4. And then pour all the currants.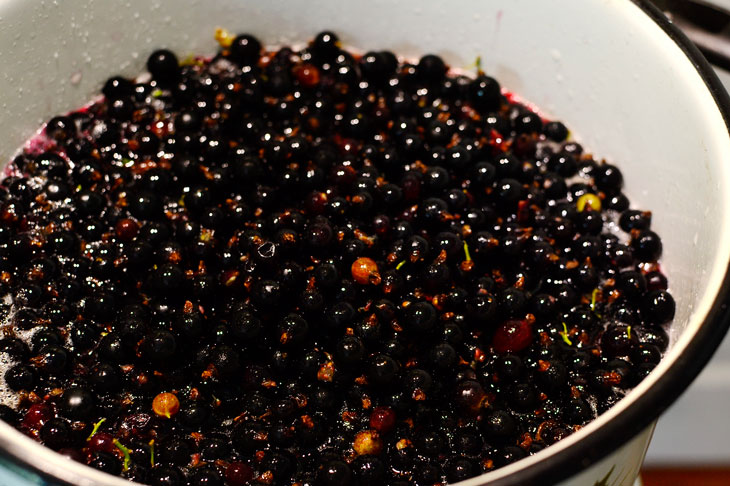 5. The resulting foam must be removed so that the jam does not ferment later. You can eat this foam.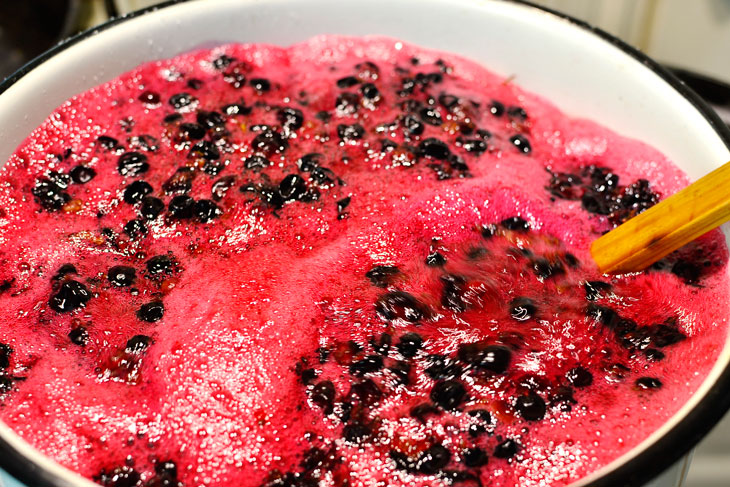 6. Cook jam for 5 minutes. Then add the rest of the sugar (3 cups).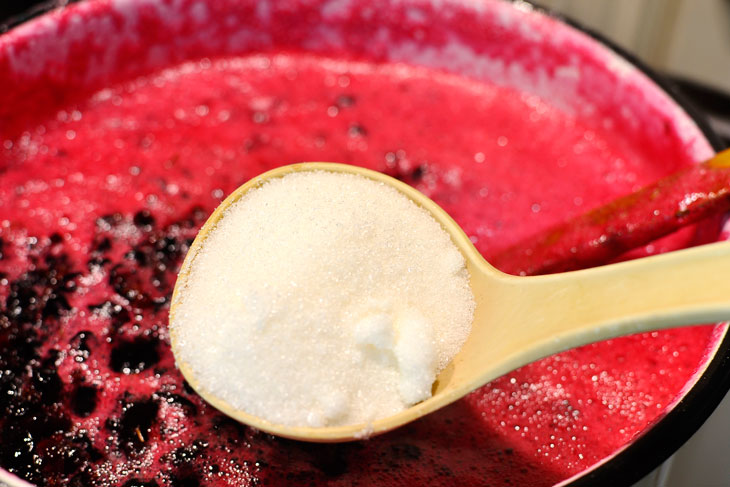 7. And continue to cook for another 5 minutes.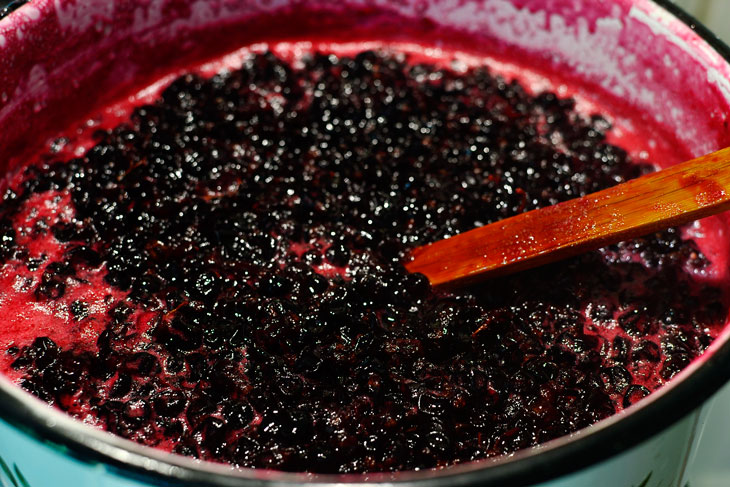 8. Then pour the jam into sterilized, clean jars and roll up. We turn the jars over and wrap them with a warm blanket until they cool completely.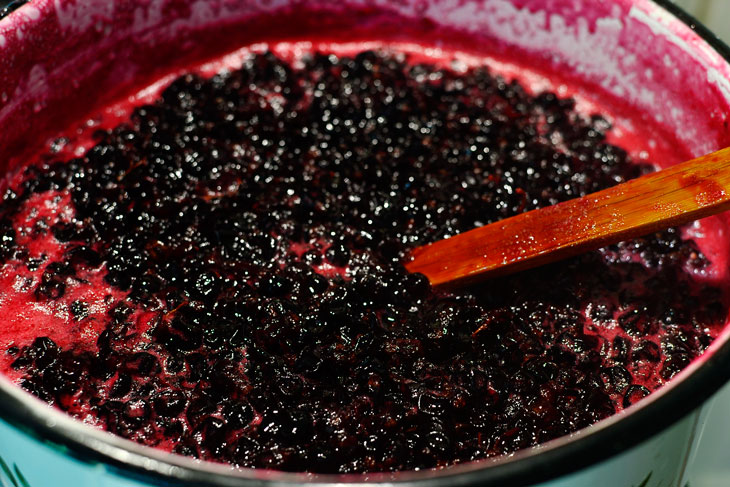 You can store jam at room temperature in a dark place.
To make the jam like jelly, you need to hold it in the refrigerator for a couple of hours before serving.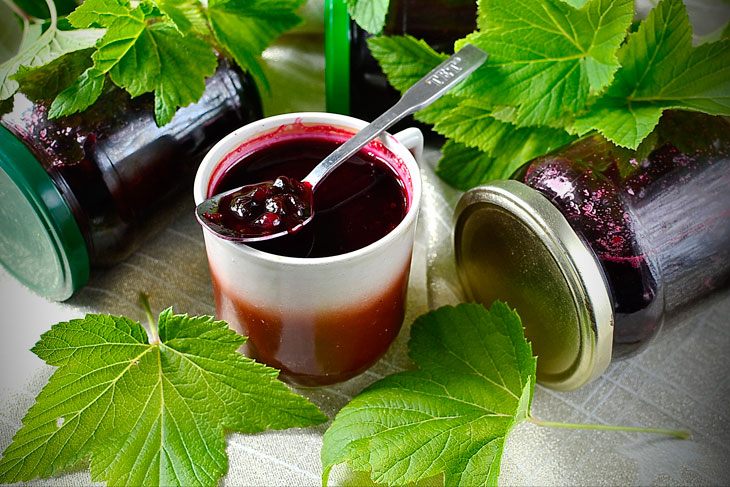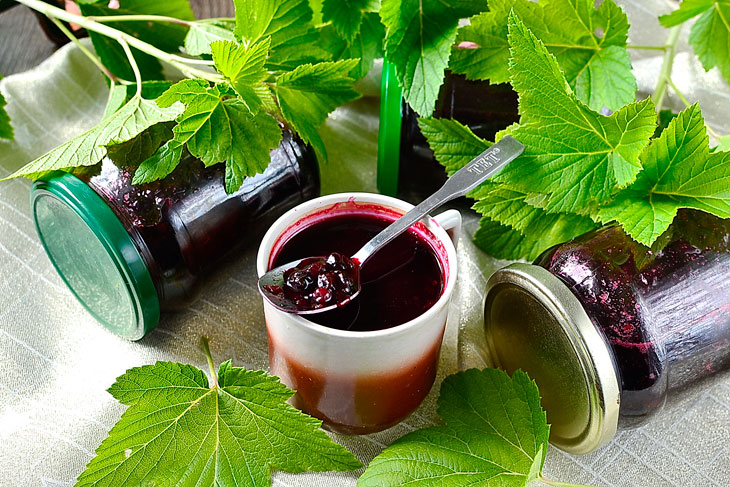 Enjoy your meal!