Make a sweet vermicelli casserole with eggs for breakfast – the dish turns out like a kindergarten, many still remember its taste. Children will especially like this casserole, because it has a delicate sweetish taste, just perfect for tea or milk. The dish does not take so long to prepare, so by breakfast you will have time to prepare the perfect casserole, which will be a great start to the day. You can serve such a dessert with any jam or jam, watering directly to everyone at will.
Ingredients:
Vermicelli – 200 g.
Milk – 180 g.
Chicken eggs – 2 pcs.
Butter – 20 g.
Breadcrumbs – 1 tbsp. l.
Sugar – 0.5 tsp.
Salt – 2 pinches.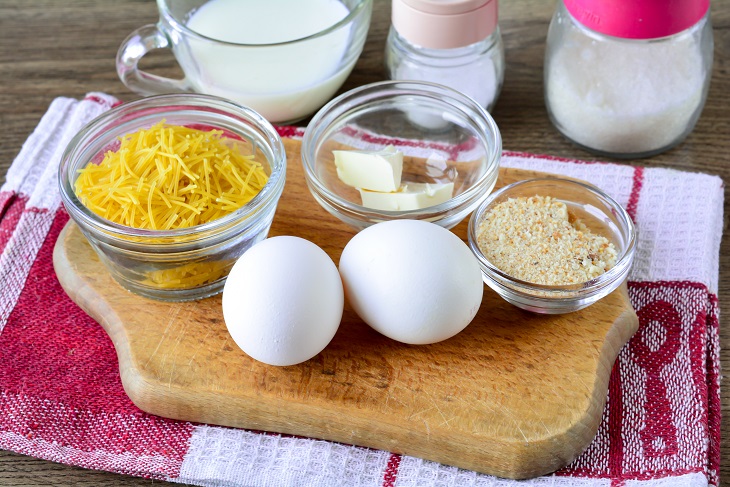 How to cook:
1. Crack the eggs into a container, add the required amount of sugar and a little salt. The taste of the casserole will be slightly sweet, just what the kids like.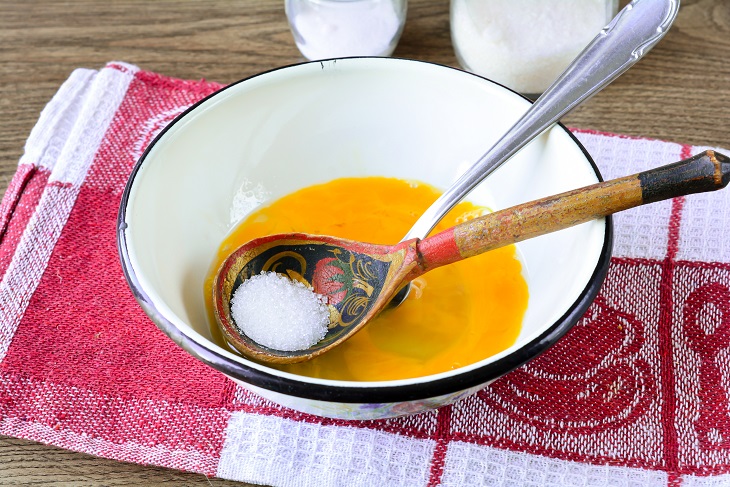 2. Shake the egg mass with a fork so that the sugar and salt are completely dissolved and there are no crystals.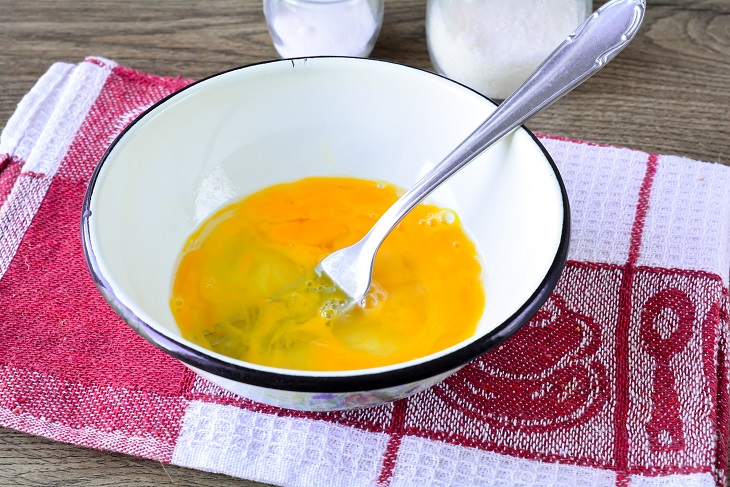 3. Pour in the milk and stir a little. It turned out to be an omelet mass.
Milk is suitable for both pasteurized (store-bought) and homemade. But homemade will be fatter.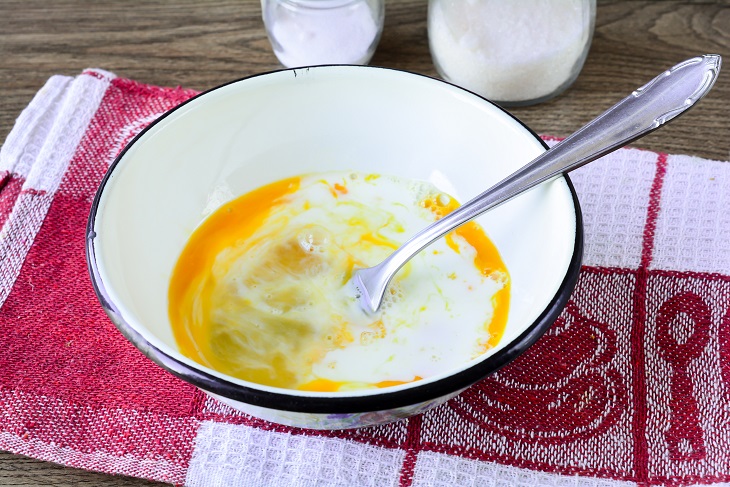 4. Boil the vermicelli according to the instructions. Pour vermicelli into boiling slightly salted water and cook for 5-6 minutes, until almost cooked. The vermicelli will be fully cooked in the oven. Drain all the water from the vermicelli.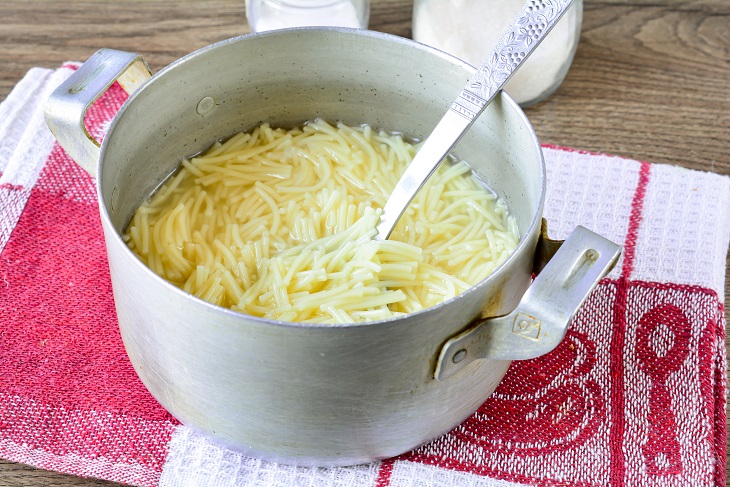 5. Pour the slightly cooled (not hot) vermicelli into the egg mixture. Stir the ingredients.
You can add some raisins to the casserole if you like.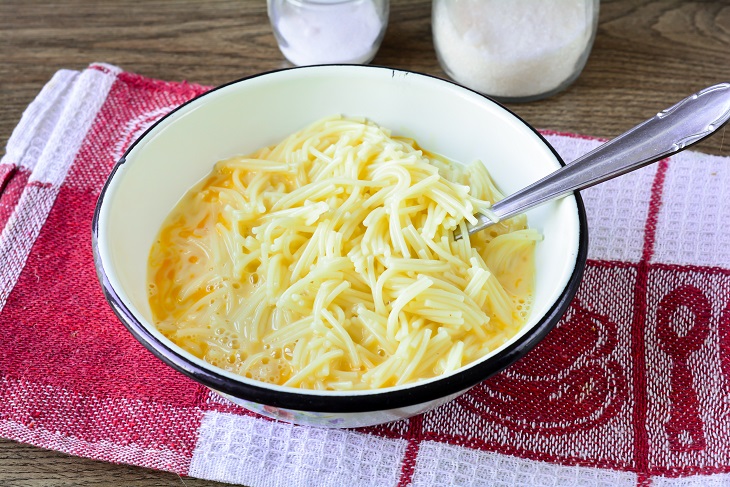 6. Butter needs to be greased with a baking dish, and also add breadcrumbs.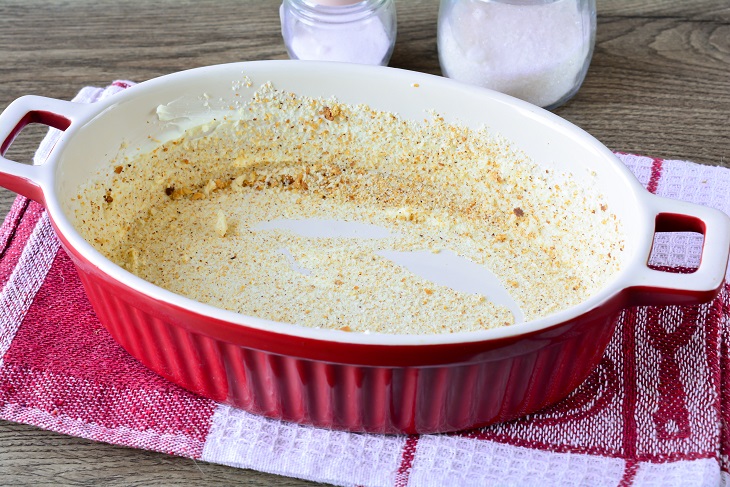 7. Lay out the vermicelli and smooth out. Put to bake in the oven, preheated to 200C.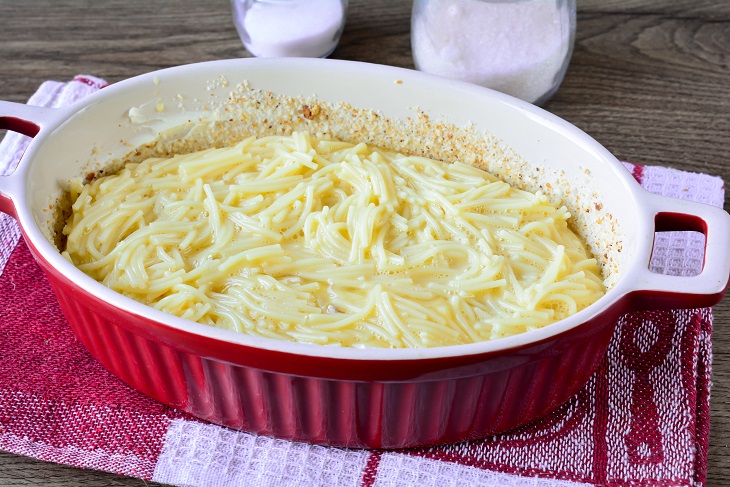 8. Bake the dish for 20 minutes until golden brown, then remove the finished casserole from the oven.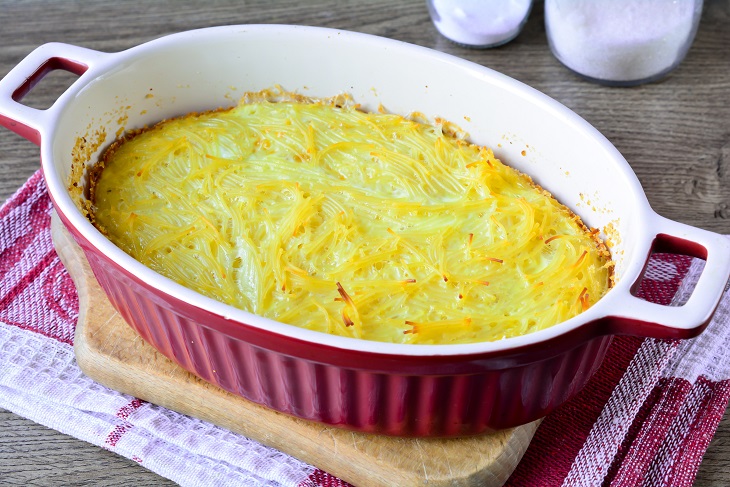 9. Let the casserole cool for a couple of minutes, then serve to the table, where everyone has already gathered and is waiting for a delicious breakfast, and maybe lunch.
Vermicelli casserole with eggs turns out like a kindergarten and everyone will like it, because it is hearty, nutritious, very tender and tasty.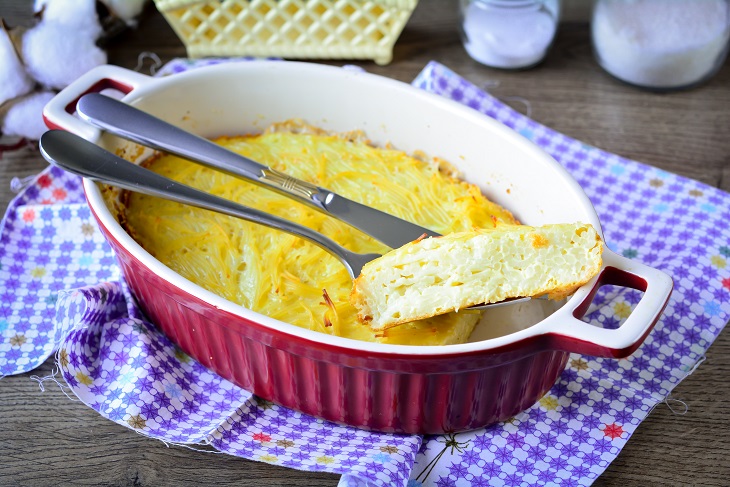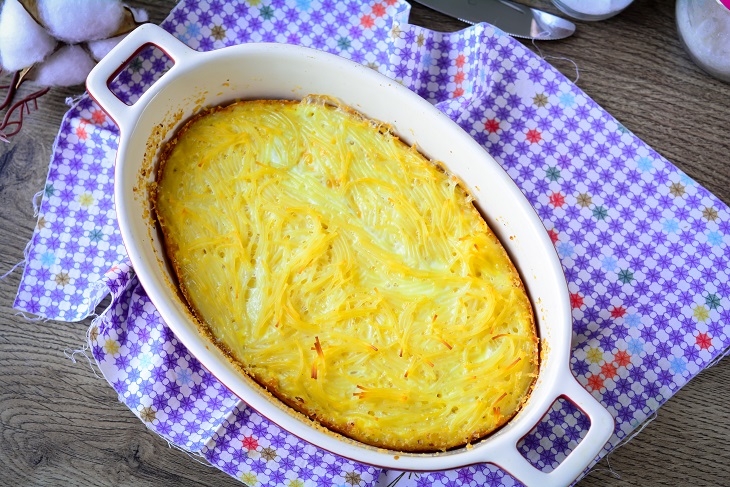 Bon appetit!