Sour cream jelly with berry puree is a very beautiful, tasty and healthy dessert. Sour cream jelly will appeal to both adults and children.
From the indicated amount of ingredients, you will get 4 servings of jelly, 210 grams each. The active cooking time is 10 minutes, it will take at least 2 hours to harden, depending on the form. Berry jelly poured into a large mold will harden for at least 6 hours.
Ingredients:
Sour cream – 400 g.
Milk – 300 ml.
Gelatin – 15 + 5 g.
Sugar – 50 g.
Berry puree – 100 g.
Water – 30 ml.
How to cook:
1. Take gelatin without additives. Berry puree can be taken frozen. If there are fresh or frozen berries, smash them with a blender and then strain through a fine sieve. For jelly, you can use any berries, even forest, even garden. If they are too acidic, you can increase the amount of sugar.
Choose high-quality sour cream, without milk fat substitutes. The ideal fat content for jelly is 20%. You can take 15%, but in such sour cream there is less whey, and it is liquid.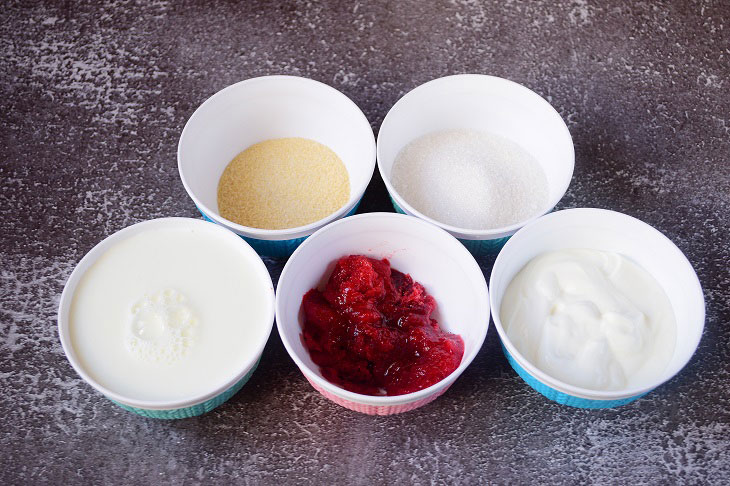 2. Pour 15 grams of gelatin with milk and leave for 20 minutes to swell.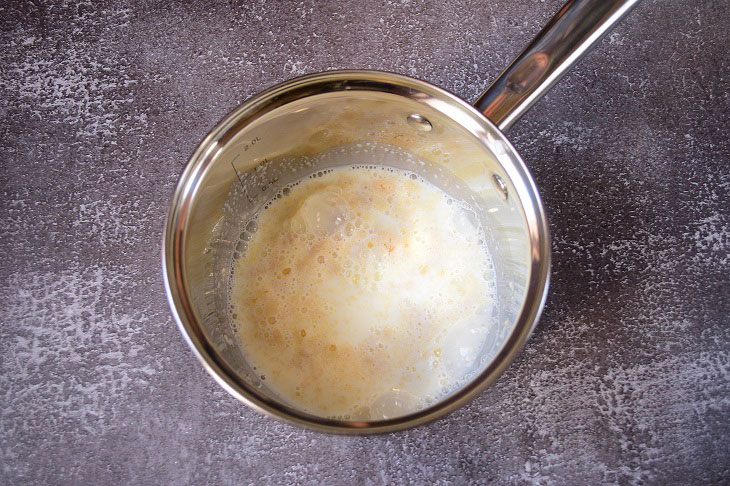 3. Put the swollen gelatin in a larger saucepan to make a water bath. Heat in a water bath, stirring constantly, so that all the grains disperse. You can strain through a sieve so that no solid particles remain. Add sour cream.
If you have a microwave, 40 seconds at maximum power is enough to completely dissolve the gelatin.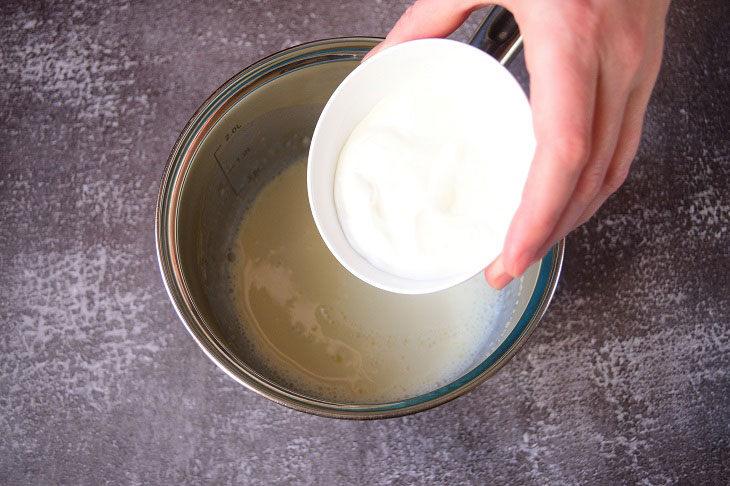 4. Add sugar and mix well. You can use powdered sugar, it will dissolve faster.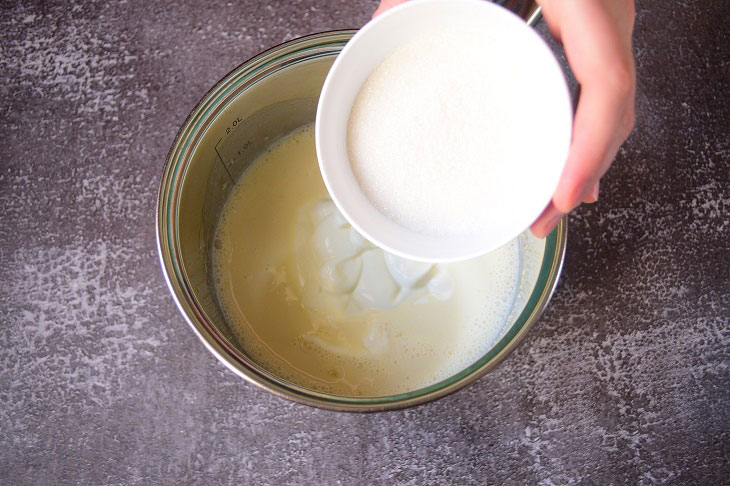 5. Pour the jelly into clean, dry glasses so that it fills two-thirds of the volume. Put in the refrigerator for half an hour. Do not put the remaining sour cream with gelatin in the refrigerator, you will need it later.
If you want to make the dessert more original, you can pour the jelly into glasses fixed in an inclined state.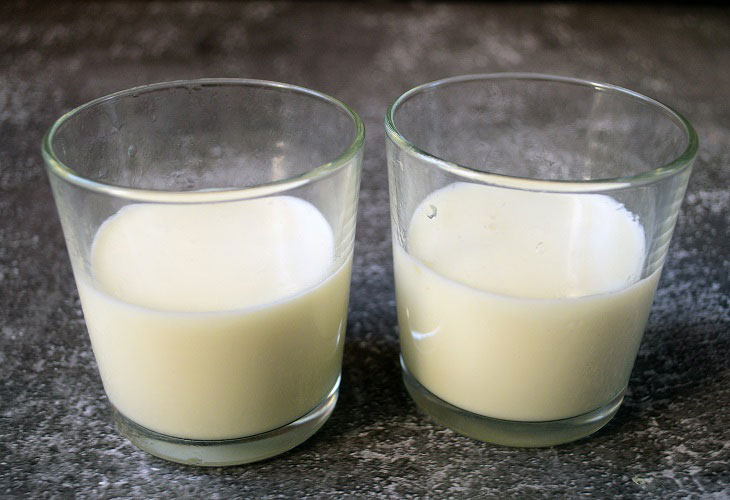 6. In the meantime, soak the remaining 5 grams of gelatin in 30 ml of water. When it swells, heat it in a water bath or in the microwave. Add to berry puree, mix well. This is necessary in order to make the puree jelly. Take the jelly out of the refrigerator. It has stuck but not completely set, be careful not to mix the layers. Pour in the berry puree.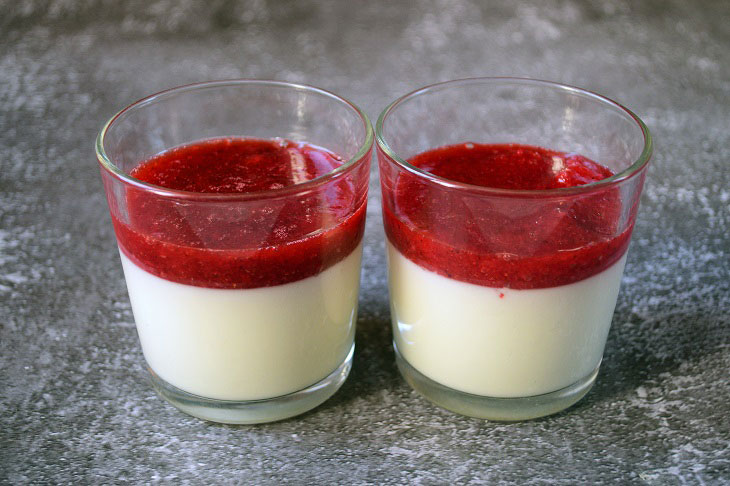 7. Pour in the rest of the sour cream jelly. You will get beautiful divorces.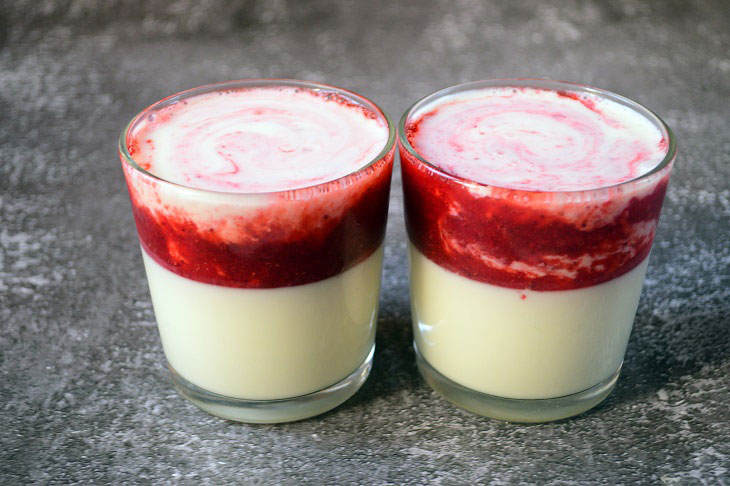 8. Refrigerate until completely cool. Serve chilled. Jelly cannot be stored at room temperature for a long time.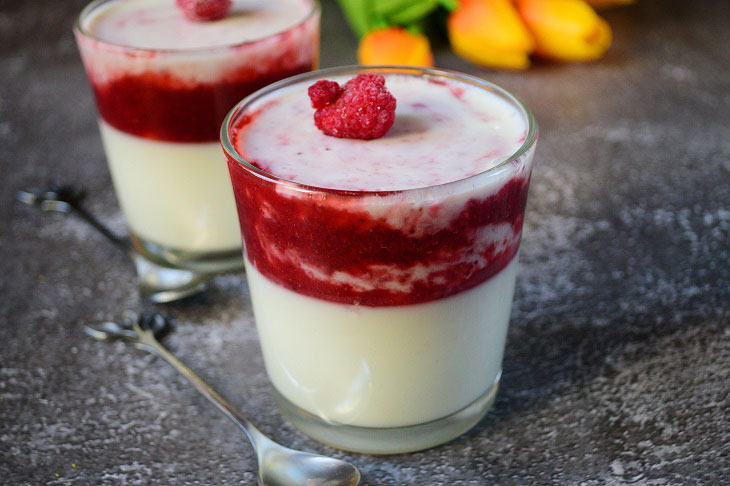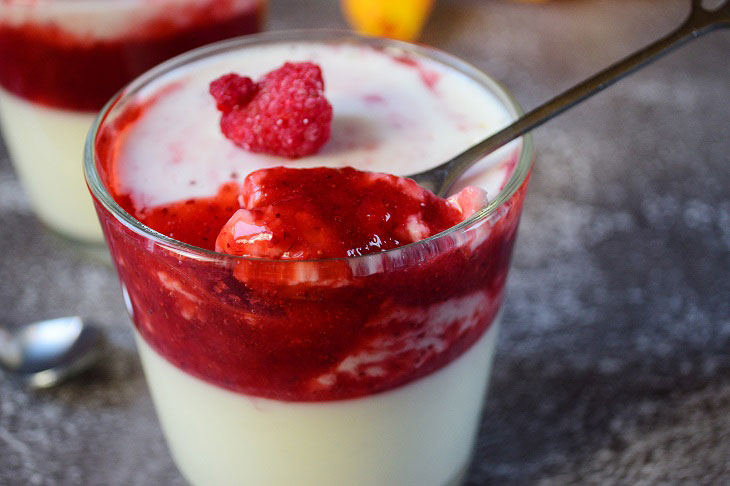 Bon appetit!