Simple baking can be amazingly delicious. A peach pie with apricots will please you with its splendor and amazing aroma. Vanilla-fruity notes will make you want to try the treat even among those who are indifferent to flour. A porous base in alliance with a juicy filling is good on its own or as a biscuit for a cake.
Ingredients:
Wheat flour – 200 g.
Chicken eggs – 2 pcs.
Sugar – 70 g.
Kefir – 200 ml.
Vanillin – 2 g.
Salt – ¼ tsp
Butter – 50 g.
Apricots – 100 g.
Baking powder – 10 g.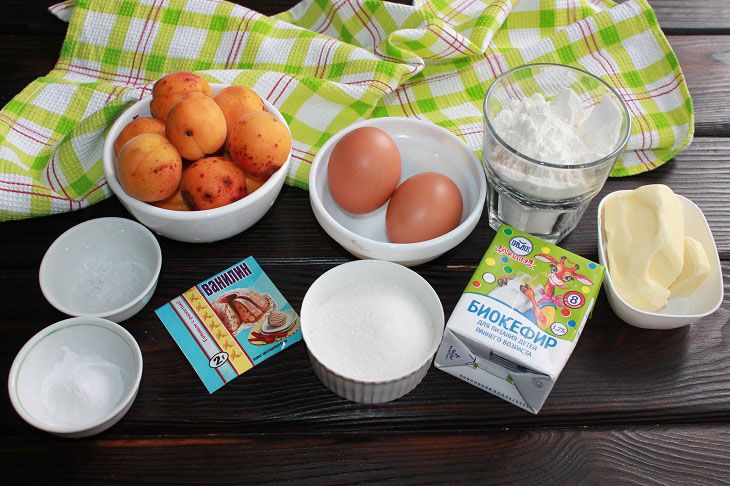 How to cook:
1. Melt the butter in a microwave oven or in a frying pan. Let's give it time to cool down.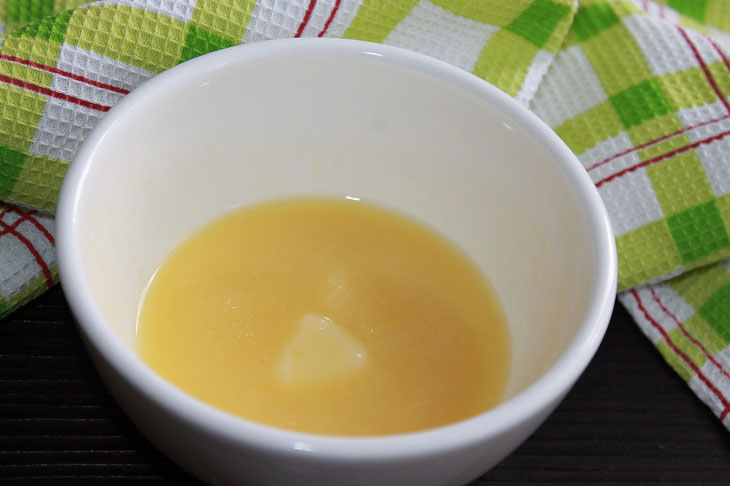 2. Pour kefir into a bowl. Add salt and chicken eggs, which are slightly beaten with a fork in a separate bowl.
If the eggs are small, then you should take three pieces.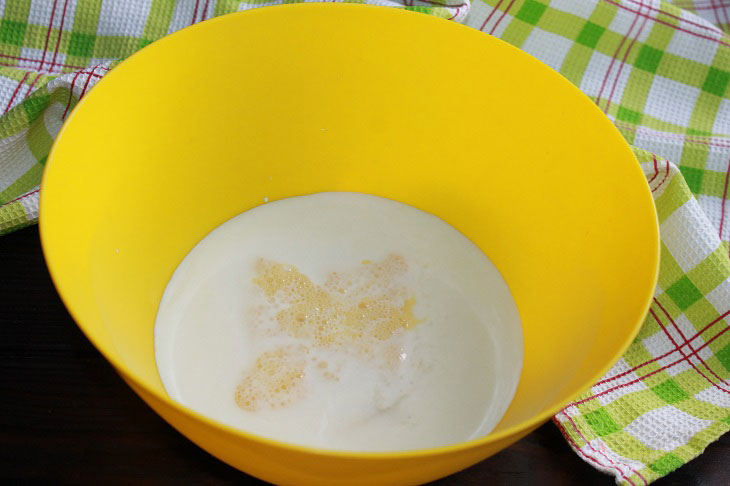 3. Add sugar (50 g) and vanillin. The amount of sweetness can be increased or decreased as you wish. We mix.
Grind the remaining sugar with a coffee grinder and set aside. Powdered sugar is needed for sprinkling.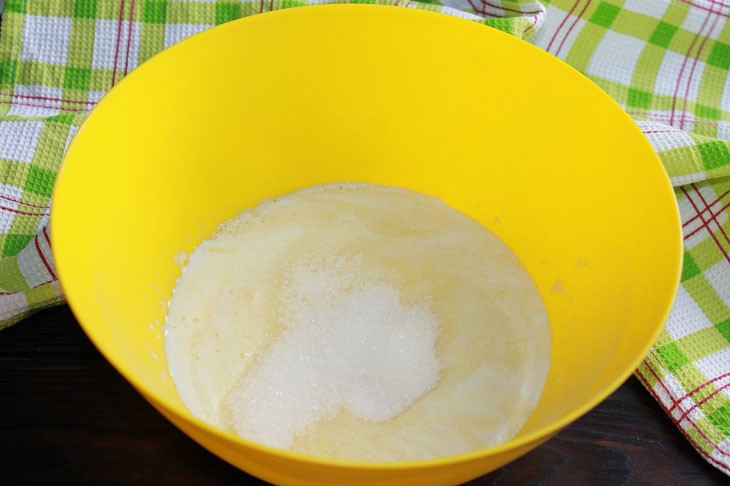 4. Pour half of the wheat flour, which was combined with baking powder and sifted through a sieve. You can add soda, but it is added to kefir and mixed so that the quenching reaction takes place.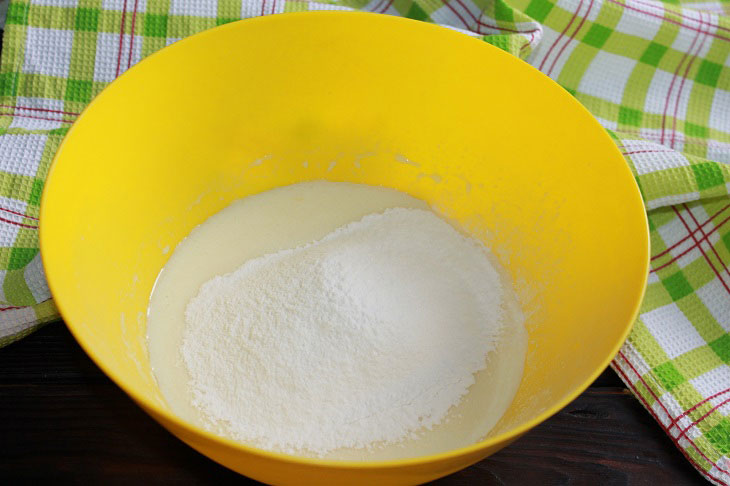 5. Mix the components well with a whisk or mixer. Pour in the cooled butter.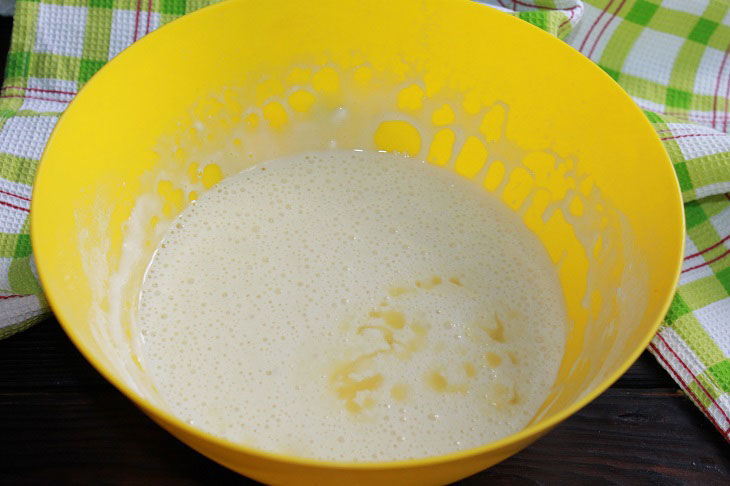 6. We send the remaining flour in parts to the flour and mix.
The task is to get the consistency of the dough such that it flows lazily from a spoon. Depending on the quality of the flour, more or less may be needed.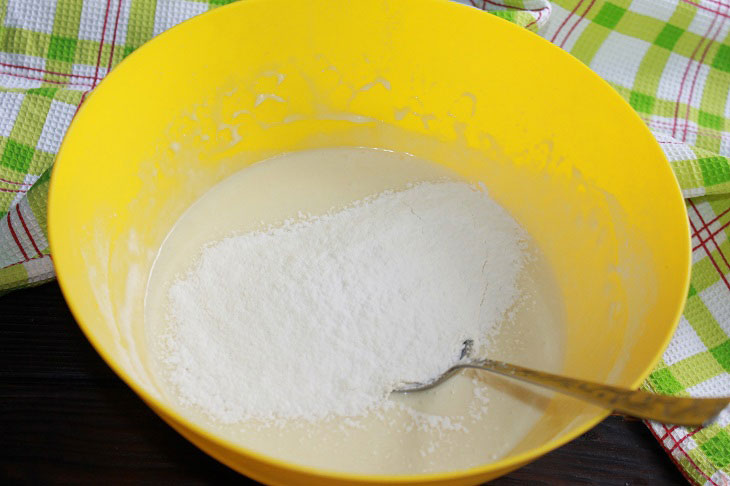 7. Grease the baking dish with butter, sprinkle with flour through a strainer.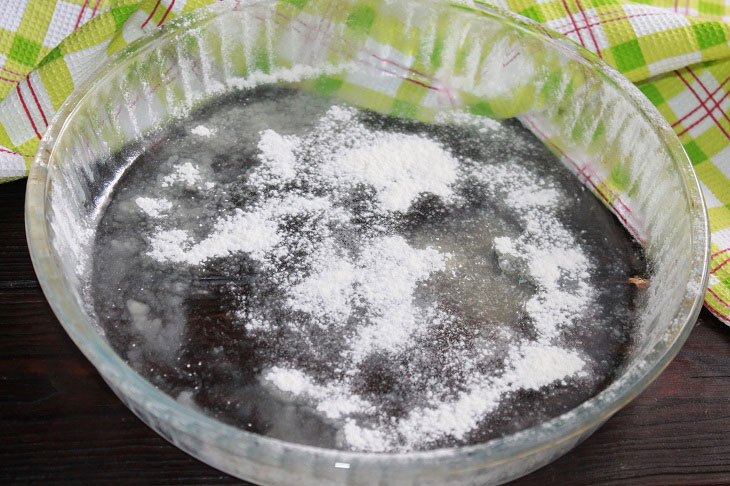 8. Pour out half of the dough. We spread the pieces of apricots, which were washed, dried and cut in advance.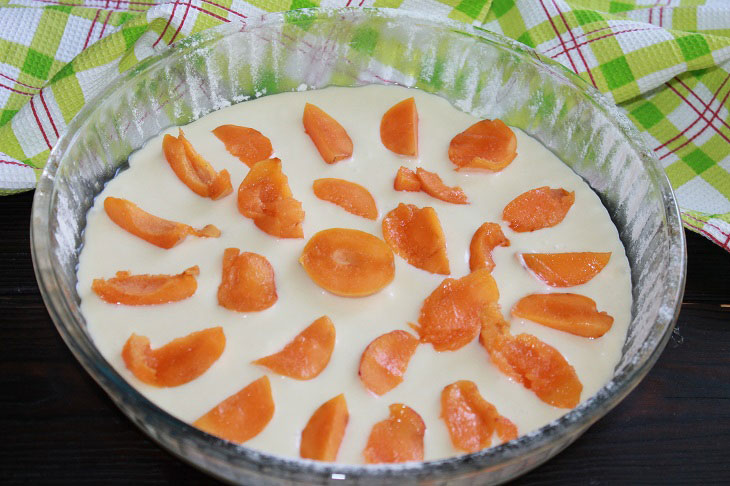 9. Pour out the rest of the dough.
We bake a treat in an oven preheated to 200 degrees for 40 minutes. The time depends on the height of the product and the characteristics of the oven.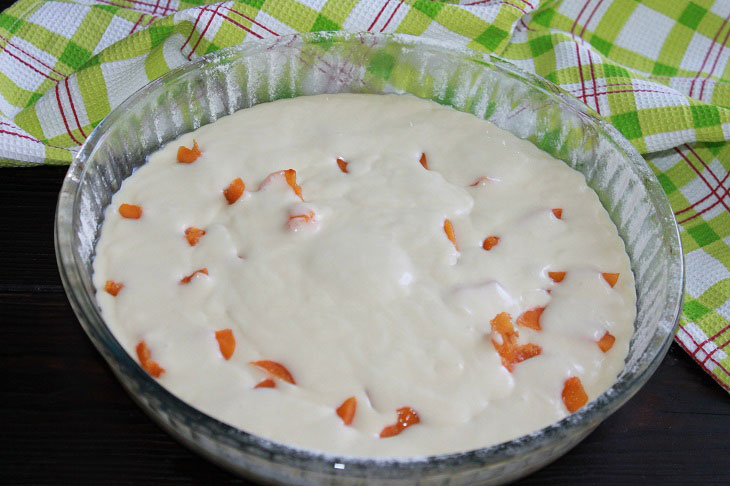 10. We give time to cool down the finished jellied pie with apricots. Then sprinkle the pastries with icing sugar, which you made yourself or bought in a store. You may not sprinkle.
A delicious homemade treat that the whole family will love.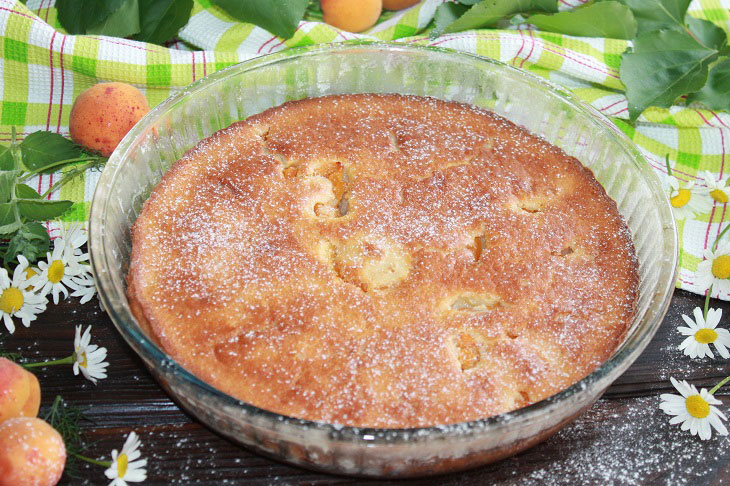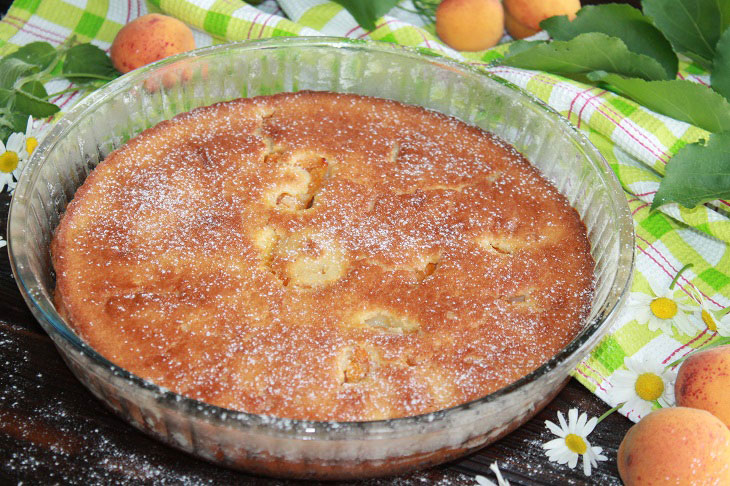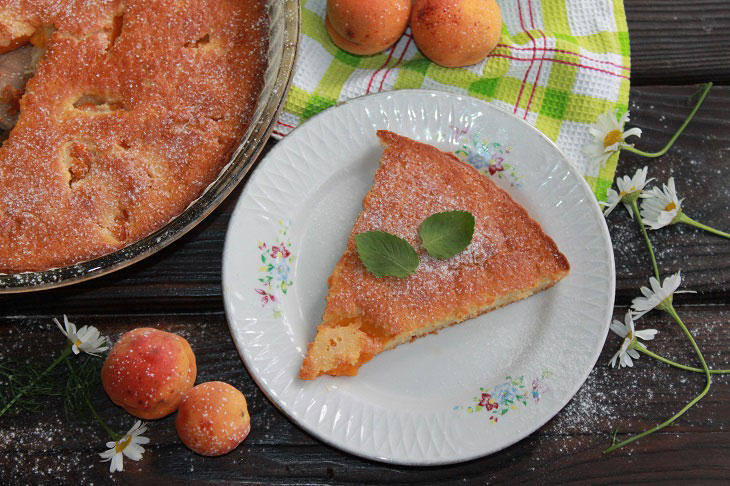 Enjoy your meal!