Jellied pies are a brilliant modern invention for lazy housewives. You do not have to knead and form the dough. Just mix all the ingredients. And the fillings can be any of your choice. We offer to cook a hearty delicious pie from jellied dough with meatballs. Baking looks unusual and your loved ones will surely like it. It is of particular delight to children. The pie can be served with tea or broth. Baking is perfect for a snack on the road or to work.
Cooking is very simple and will not take much time, all products are interchangeable, from the category of "always at hand". As a filling, you can use any minced pork, beef or poultry. The cake can be made in a ceramic, metal or silicone mold. All foods must be at room temperature before cooking.
Ingredients:
Dough:
Flour – 140 g.
Vegetable oil – 8 g.
Sour cream – 130 ml.
Eggs – 2 pcs.
Baking powder – 9 g.
Salt – 2 g.
Dill – 5 g.
Filling:
Minced meat – 200 g.
Onion – 50 g.
Granulated garlic – 2 g.
Paprika – 1 g.
Salt, pepper – to taste.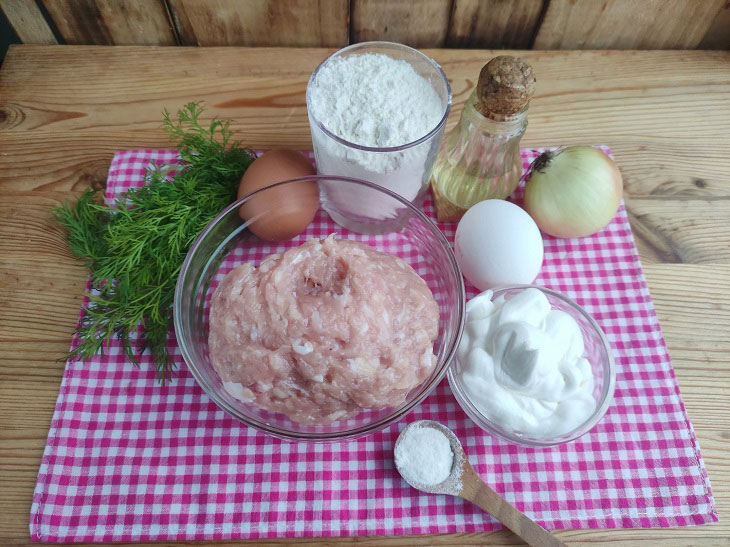 How to cook:
1. Place the eggs in a mixing bowl. Add salt and baking powder.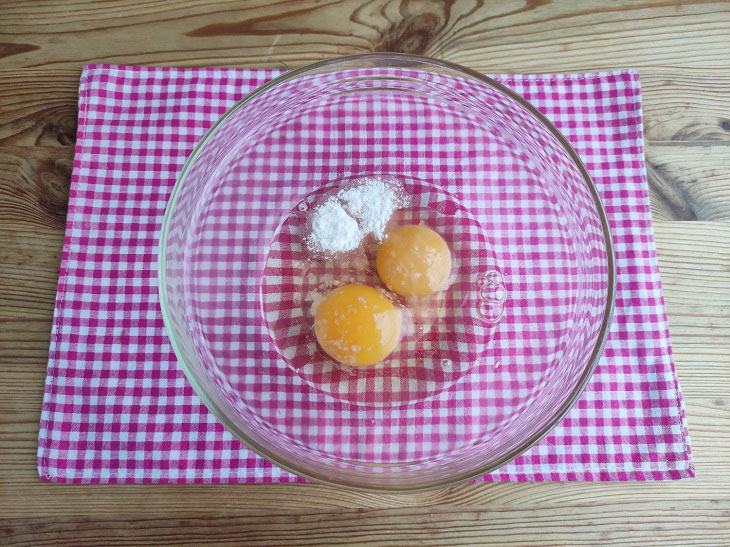 2. Add sour cream, mix the ingredients with a whisk.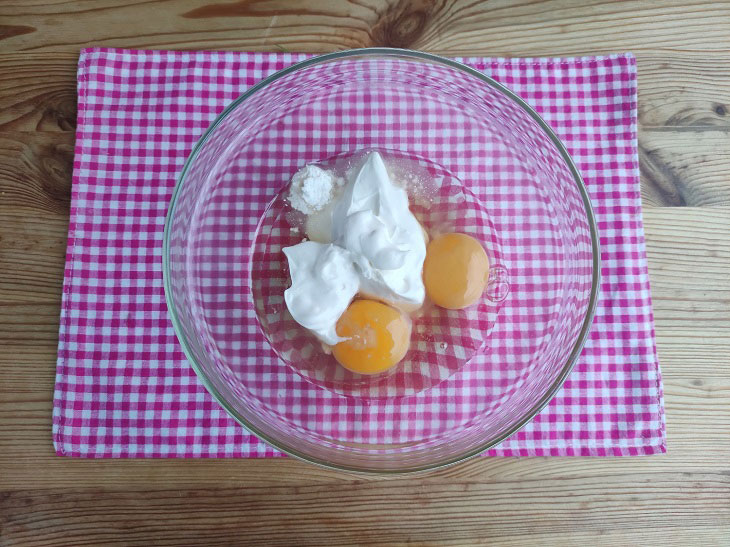 3. Add finely chopped dill.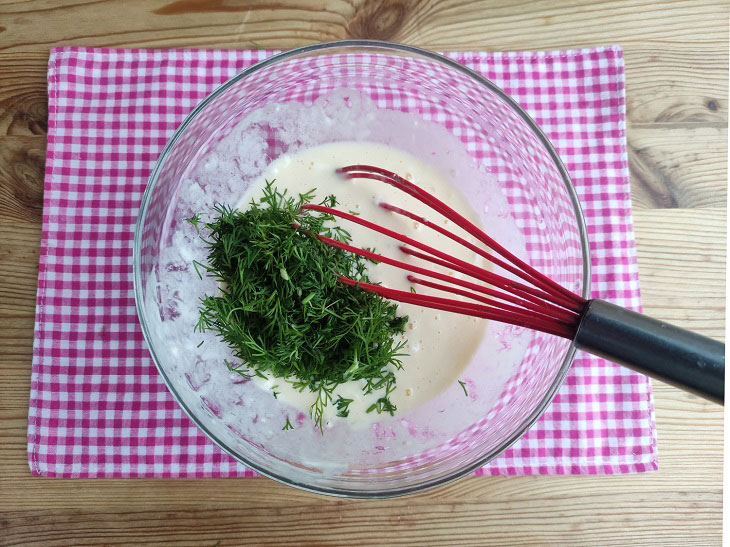 4. Pour flour, knead the dough in density as for pancakes. Let the dough rest a bit.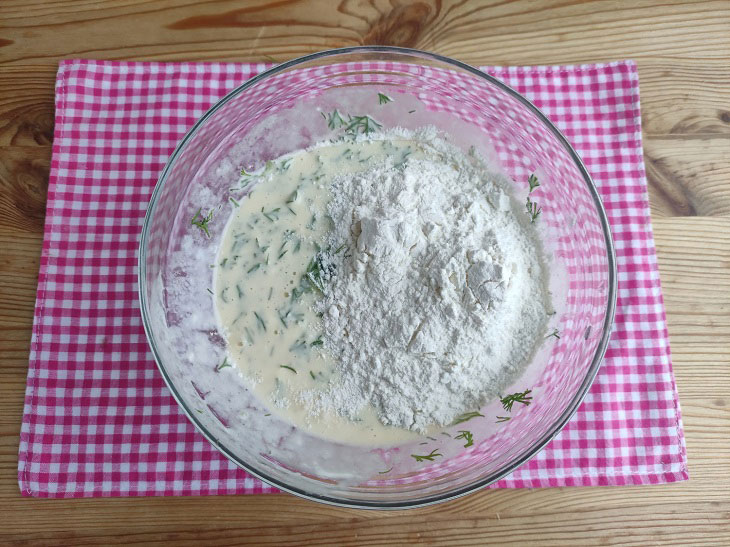 5. Take care of the stuffing. Peel the onion from the husk, grate on a fine grater. Put the onion in a bowl, add minced meat. Salt, pepper, sprinkle with spices. Mix.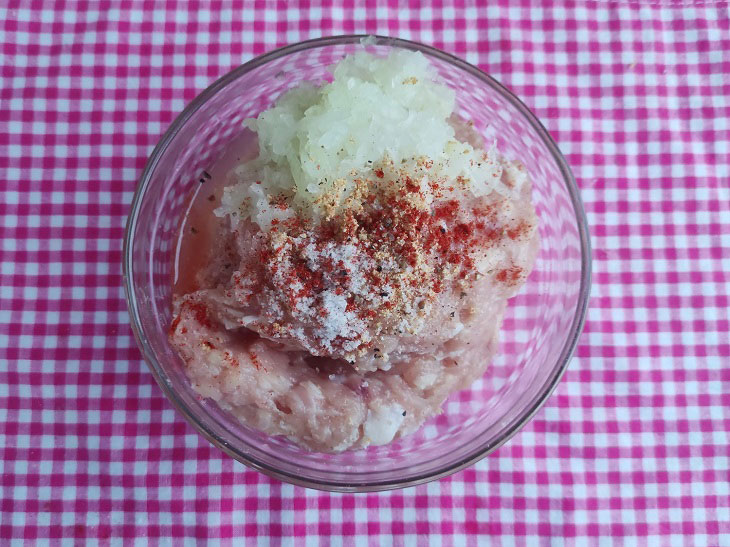 6. Grease the bottom and sides of a ceramic baking dish with vegetable oil. Pour in the batter, smooth it out.
7. Divide the minced meat into 9 parts, form each part into a ball. Lay the balls on top of the dough. Bake in the oven at 190 degrees until golden brown. You will need about 30-40 minutes to help. Readiness to check with a skewer.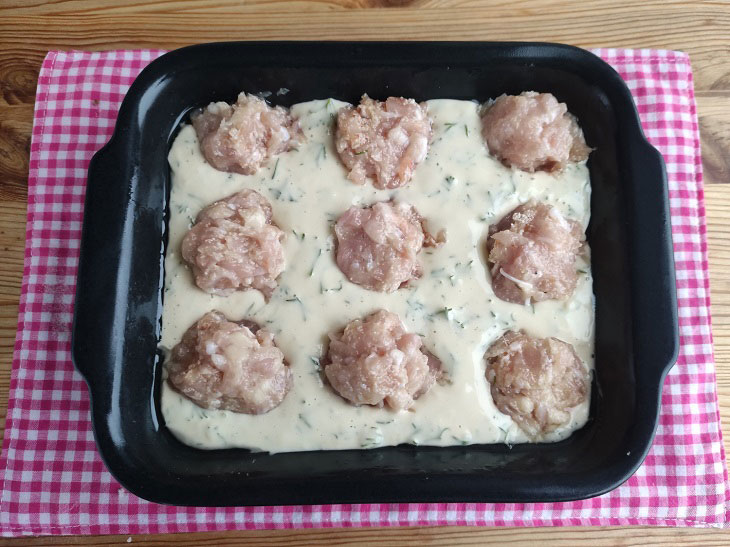 8. Cool the finished cake in the form, cut into portions and serve.
The pie has a crispy fried crust, juicy filling and a pleasant taste. The dough is light porous with the aroma of dill. You can serve spicy sauces based on sour cream or tomato for the pie.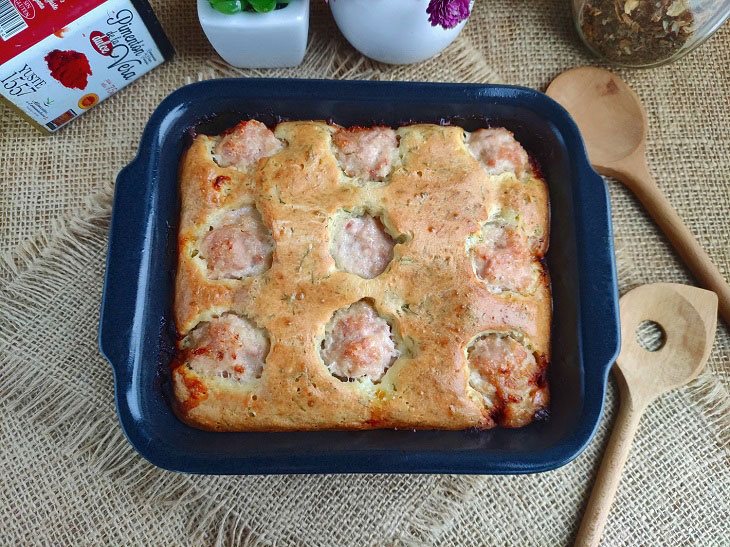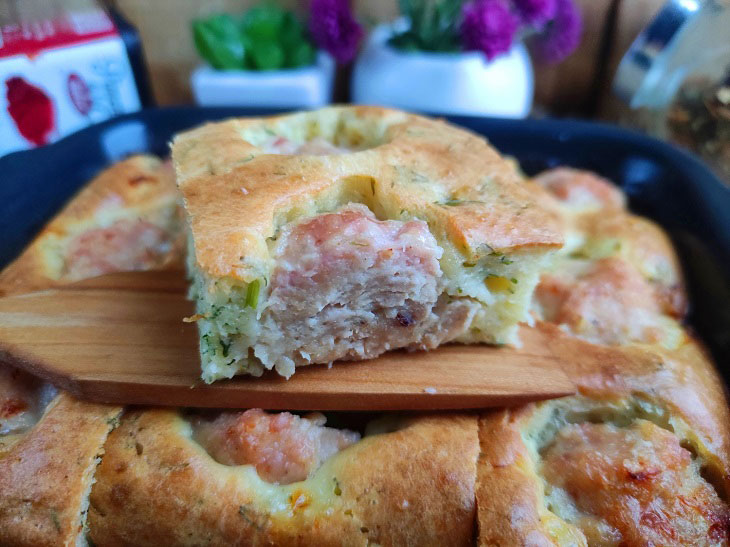 Bon appetit!