Obwaranki are bagels made from scalded dough, a popular Polish dish. You can try obvaranki in almost every cafe in the former capital of Poland – Krakow.
This pastry is savory, topped with coarse salt and poppy seeds, and is shaped like small pretzels. But in order to try obvaranki, it is not necessary to go on a long journey. You can easily cook them at home. I would also like to note that lovers of dumpling dough will especially like this pastry.
Ingredients:
For test:
Wheat flour – 250 g.
Egg – 3 pcs.
Sugar – 30 g.
Additionally:
Egg – 1 pc.
Salt medium grinding – 1 pinch.
Coarsely ground salt – to taste.
Mac – to taste.
Flour – for dusting (about 20-25 g).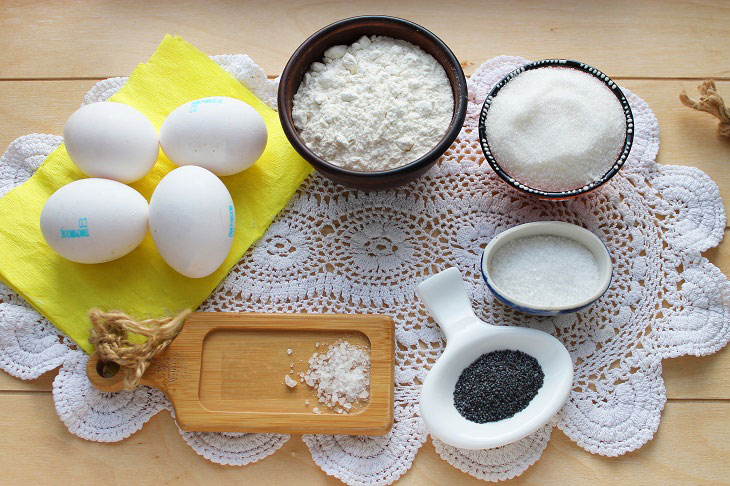 Cooking time: 45 minutes. Quantity: 10 pcs
How to cook:
1. First, start preparing the dough. Pour dry ingredients into a bowl – sifted flour and sugar.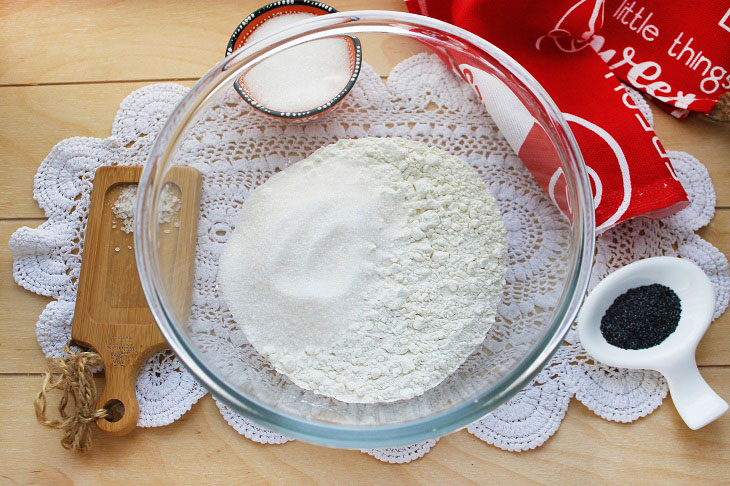 2. Beat in the eggs.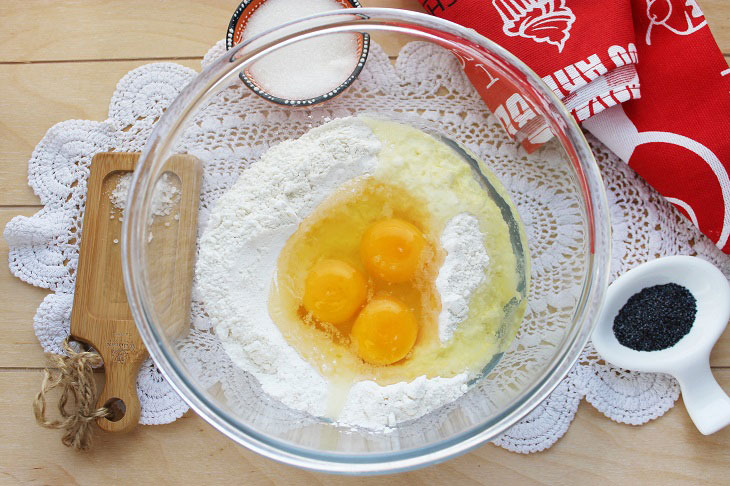 3. From these ingredients, knead the dough with your hands on a floured cutting board.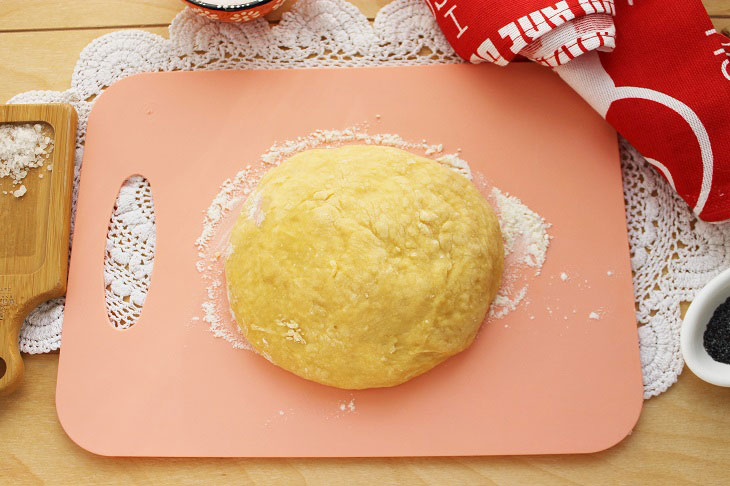 4. Pour water into a saucepan and put on fire to boil. Line a baking sheet with baking paper.
Shape the dough into a sausage shape, remembering to dust the cutting board with flour.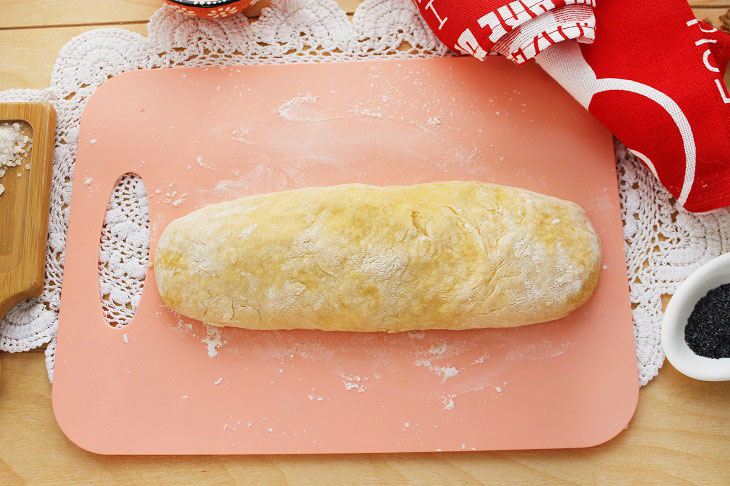 5. Cut the sausage into 10 equal parts.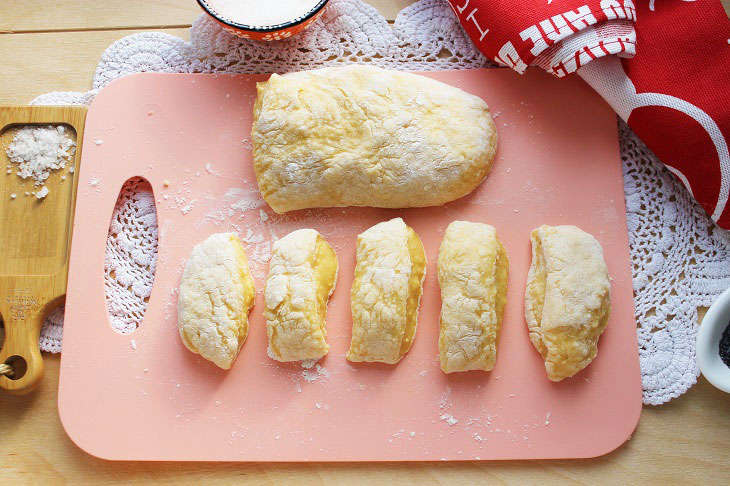 6. Roll each piece of dough with your hands into a long thin cord and roll a pretzel out of it.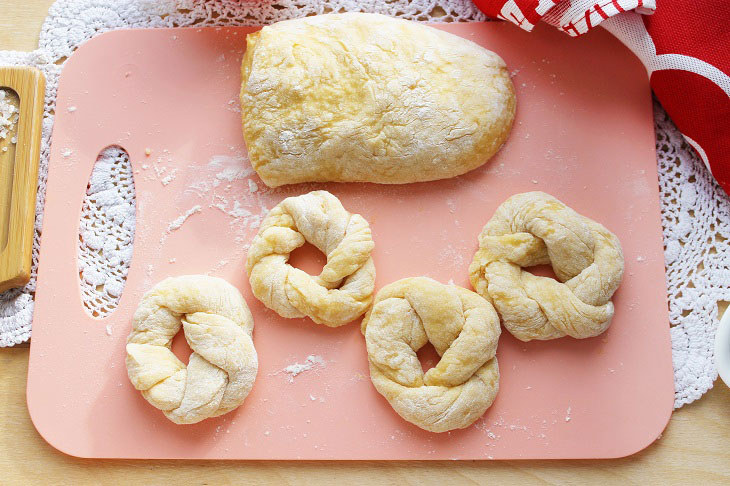 7. Salt the boiling water. Drop the pretzels into the pot.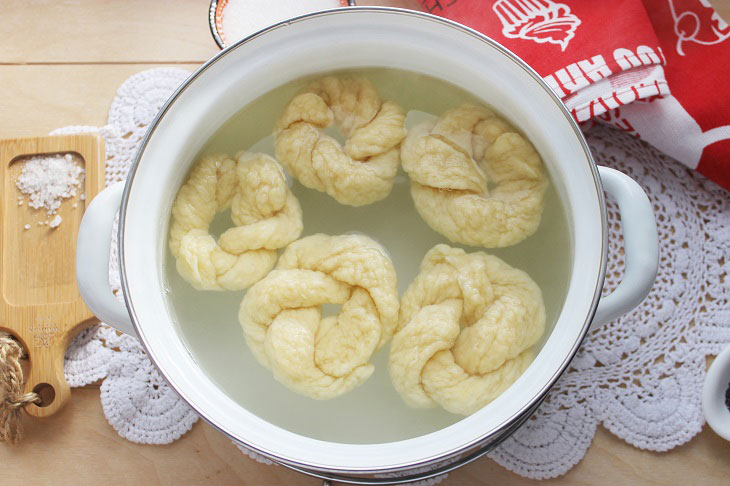 8. As soon as they float to the surface, immediately take them out with a slotted spoon and put them on a baking sheet.
Do not boil, otherwise the dough will become "rubber".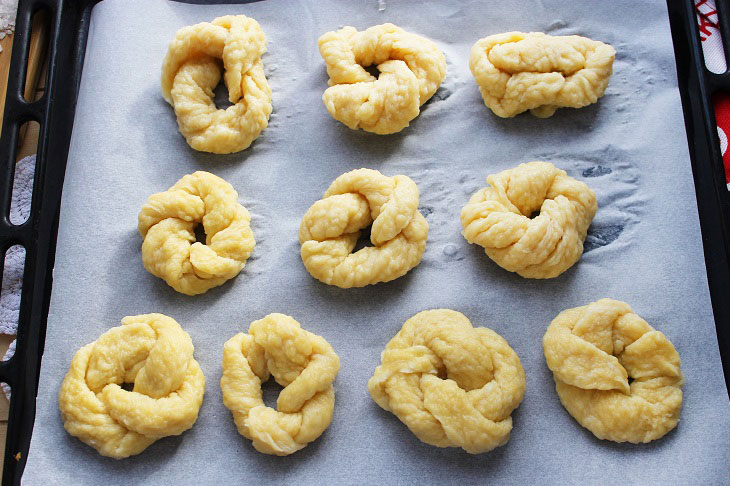 9. Beat the remaining egg with a fork. Using a pastry brush, carefully brush the top of each piece with the egg.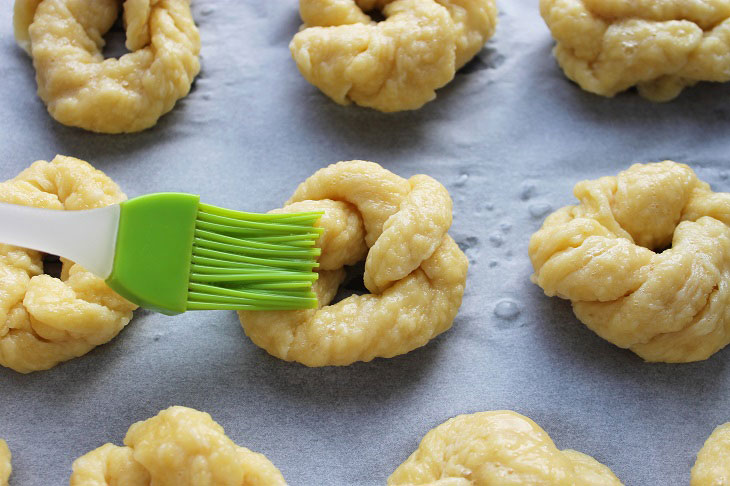 10. Sprinkle each pretzel with coarse salt and poppy seeds.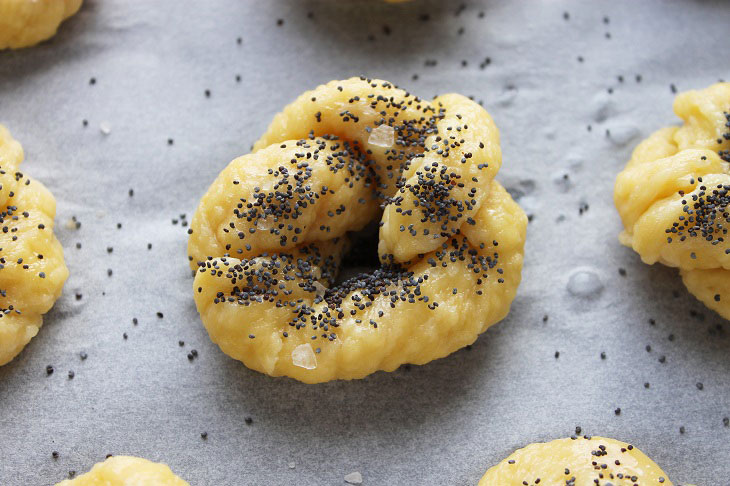 11. Preheat the oven to 180⁰ C. Place the baking sheet with the pretzels in the oven and bake them for 20 minutes.
Serve obvaranki with a cup of aromatic tea or a glass of milk. However, coffee goes well with this pastry.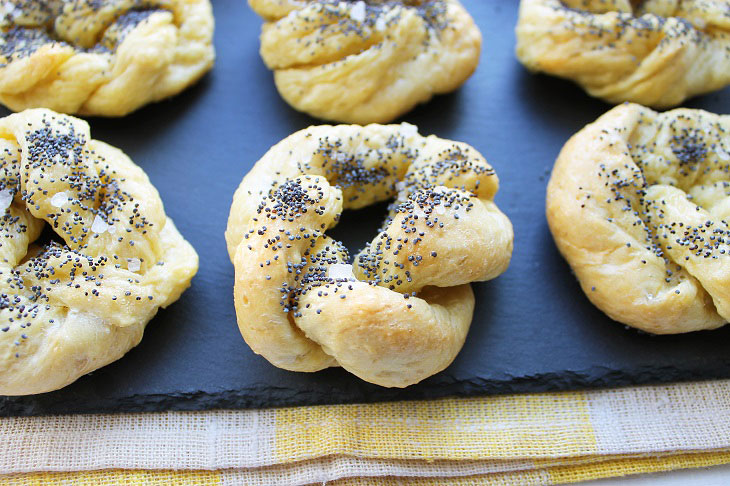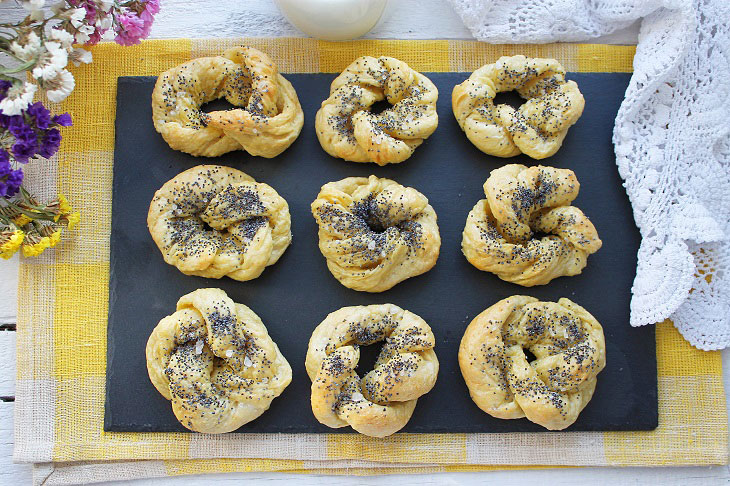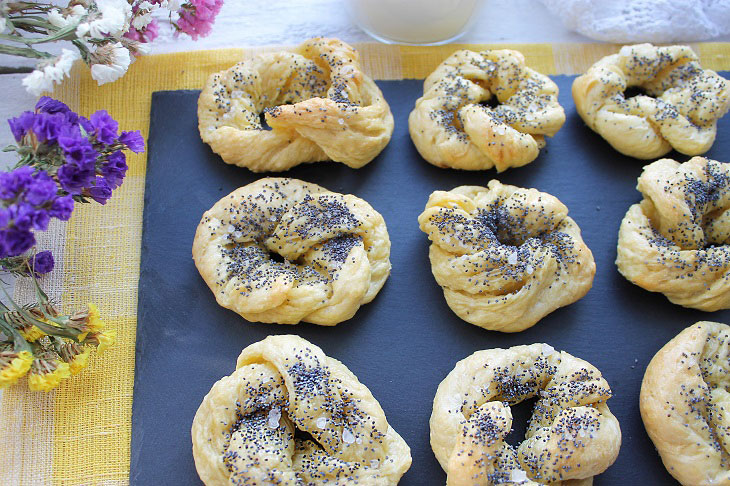 Bon appetit!