Pies with potatoes always look very appetizing, bright, but most importantly – soft. This recipe uses mashed potatoes as the filling, but you can also opt for minced meat or stewed cabbage. Bake pies in the oven, so they will evenly have a beautiful and ruddy color on all sides.
Serve ready-made pastries at the table with sour cream or just with a cup of delicious brewed tea. It is best that the pastries cool down a little, as hot ones have a rather detrimental effect on the stomach.
Ingredients:
Milk – 125 ml.
Egg – 1 pc.
Salt – 3 pinches.
Sugar – 0.5 tbsp. l.
Fast-acting yeast – 0.5 tsp.
Vegetable oil – 0.5 tsp.
Flour – 3 tbsp.
Potatoes – 350 g.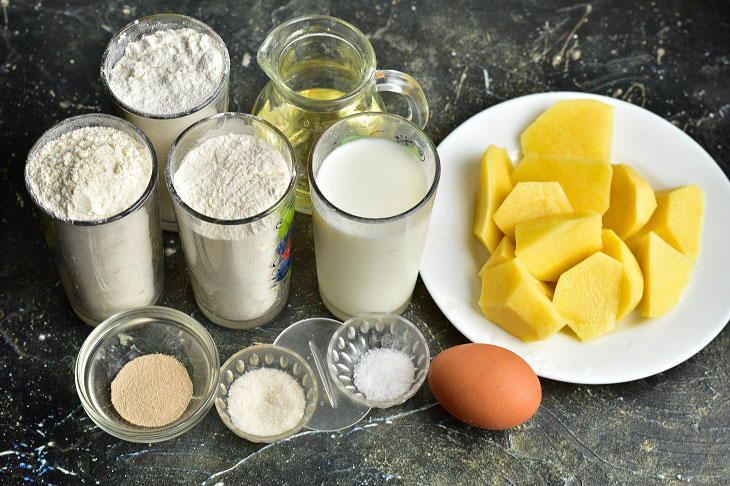 How to cook:
1. In the bowl in which you used to knead the dough, add a pinch of salt, sugar and dry yeast. Mix everything up a bit.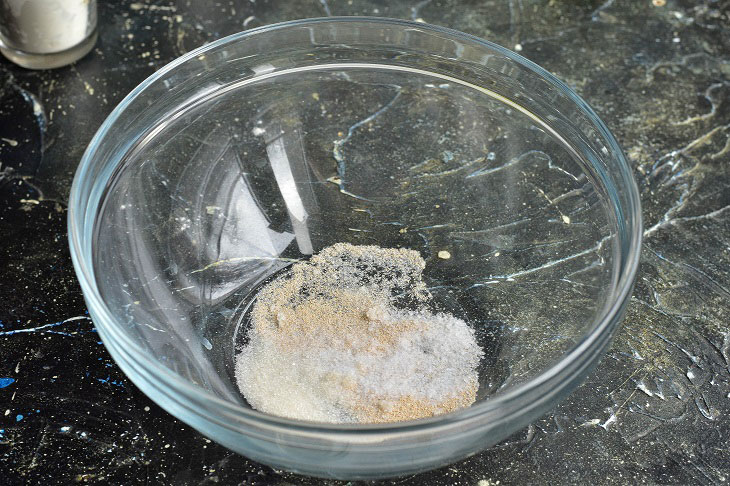 2. Now pour milk into the dry ingredients. Preheat it until warm. By the way, instead of it, you can safely use the most ordinary water.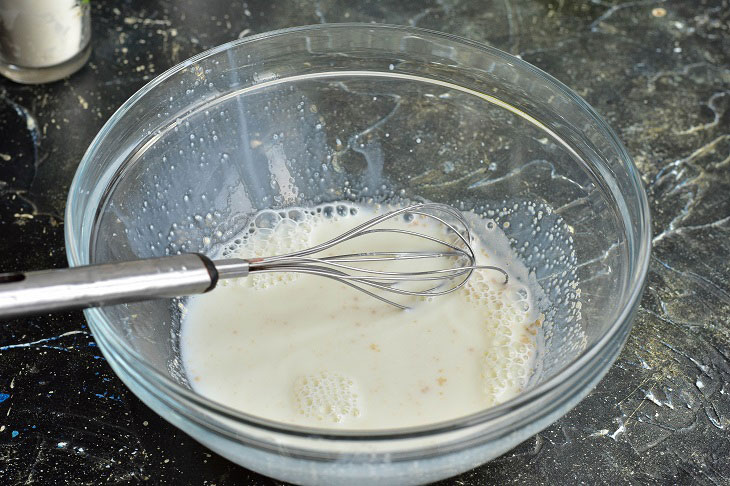 3. Now add flour in parts. Most likely, it will need a little more or less. It depends primarily on the variety, and the manufacturer too.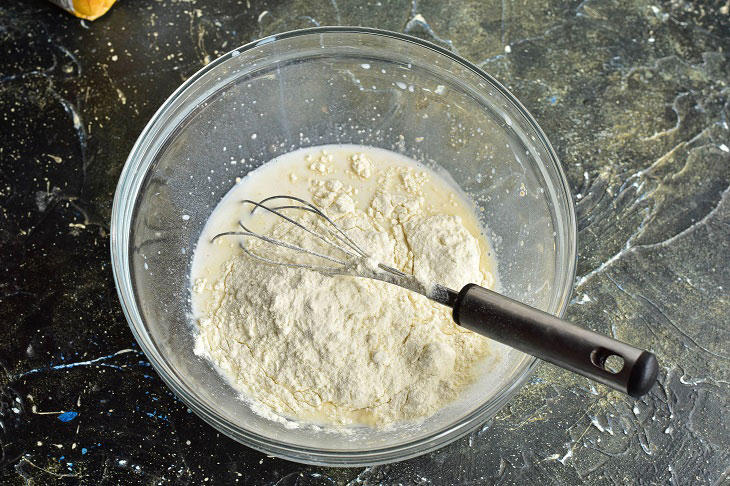 4. Knead the dough with your hands for at least 3 minutes. Leave it for an hour. During this time, it will increase many times over. Just cover the top of the bowl with a lid or towel.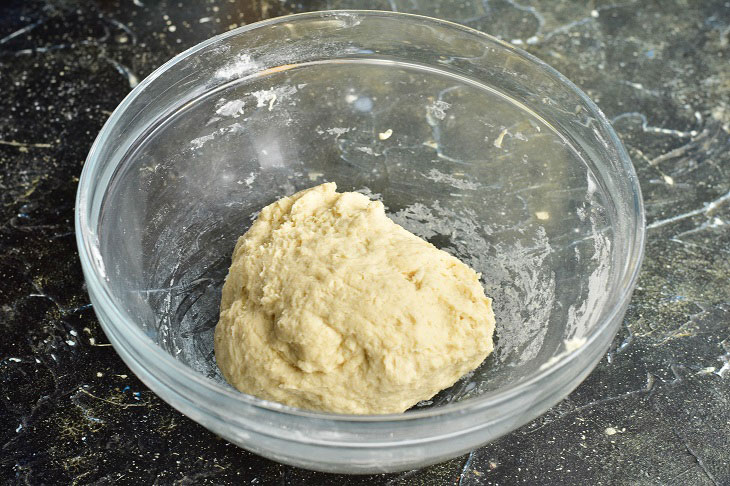 5. Cut the peeled potatoes into pieces, fill them with water. Add the rest of the salt. Boil for 25 minutes. Crush potatoes. Let him cool down a bit.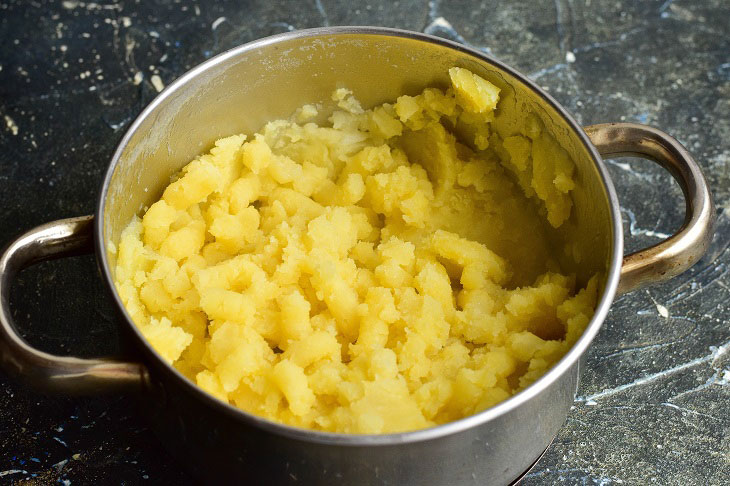 6. Punch down the risen dough with your hand.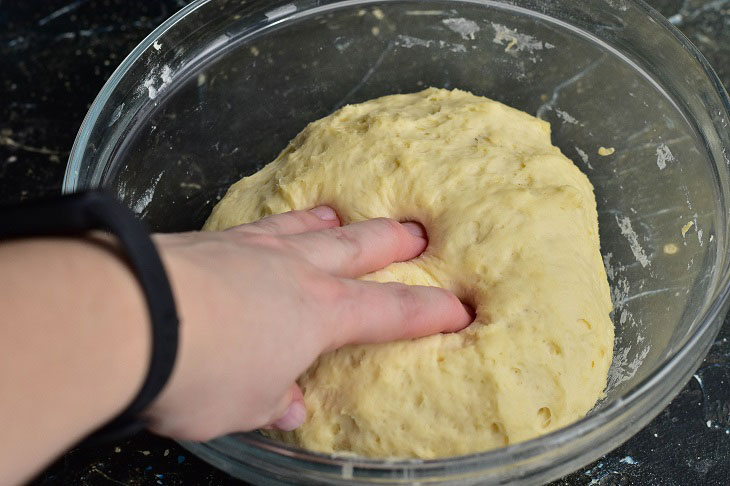 7. Immediately divide it into pieces and roll them out with a rolling pin.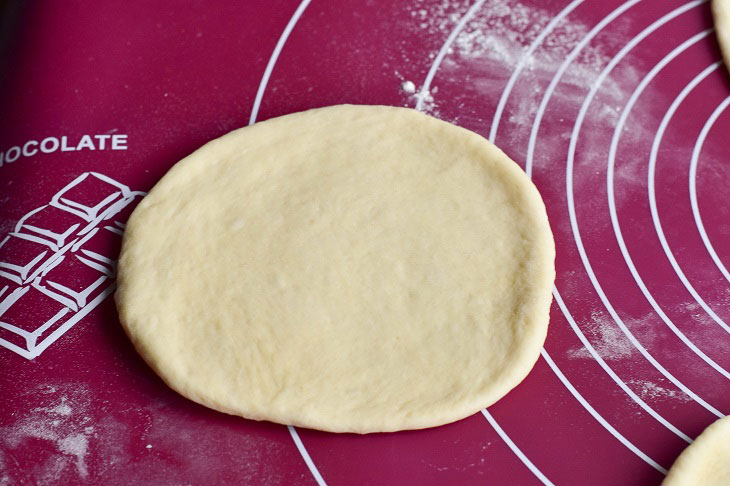 8. Now make cuts on both sides.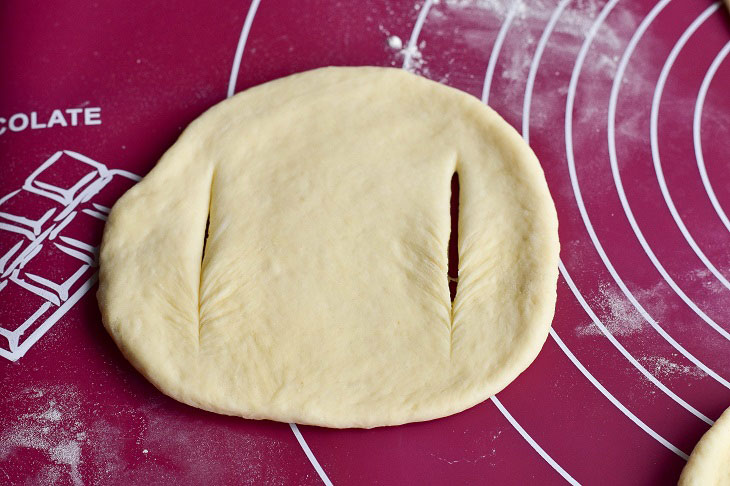 9. Put the potato mass in the center.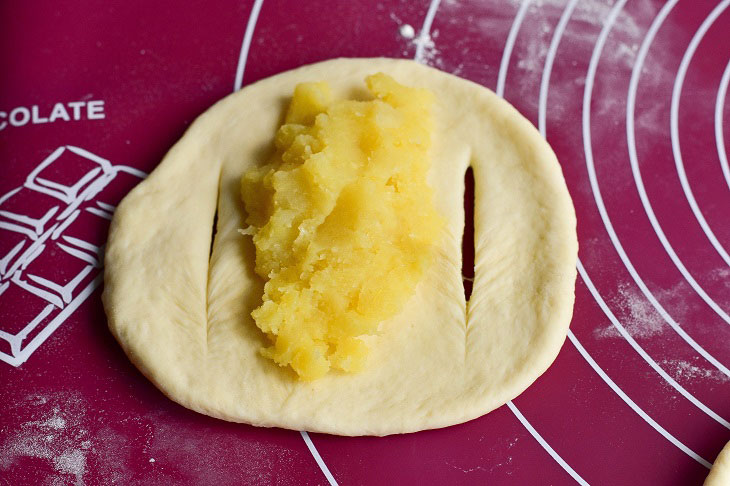 10. Now fold over one end and then the other.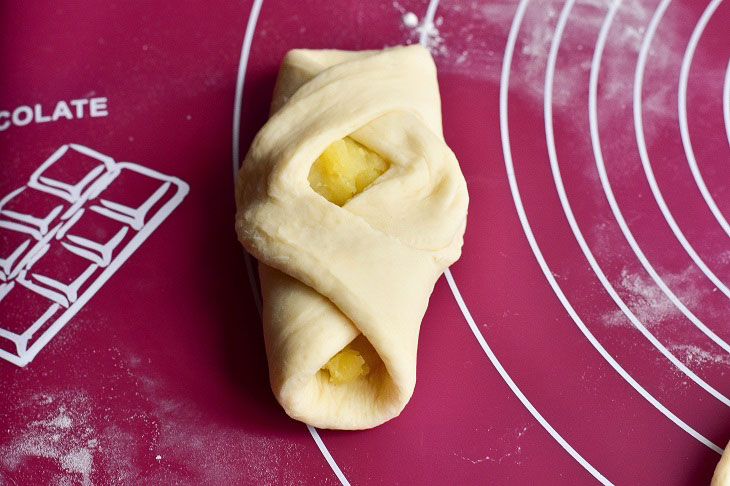 11. Put the pies on a baking sheet.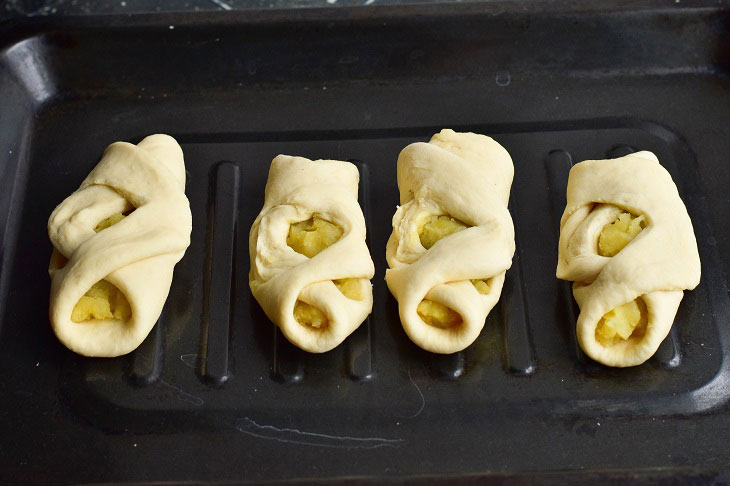 12. Lubricate them with egg yolk.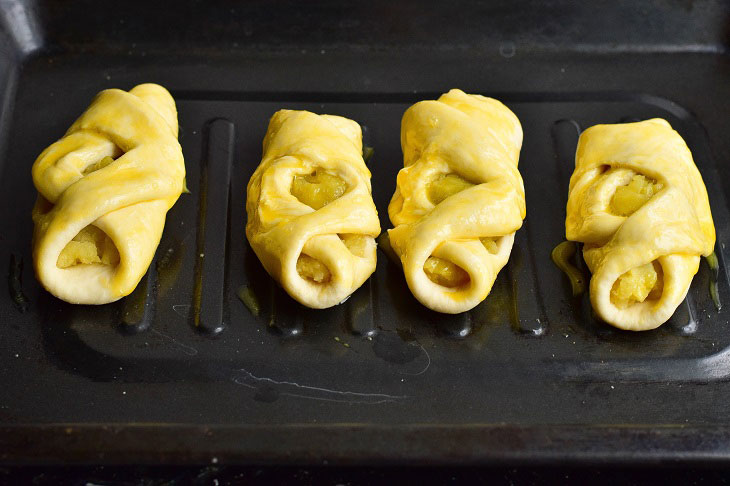 13. Send them to the oven preheated to 10 degrees for 25-30 minutes.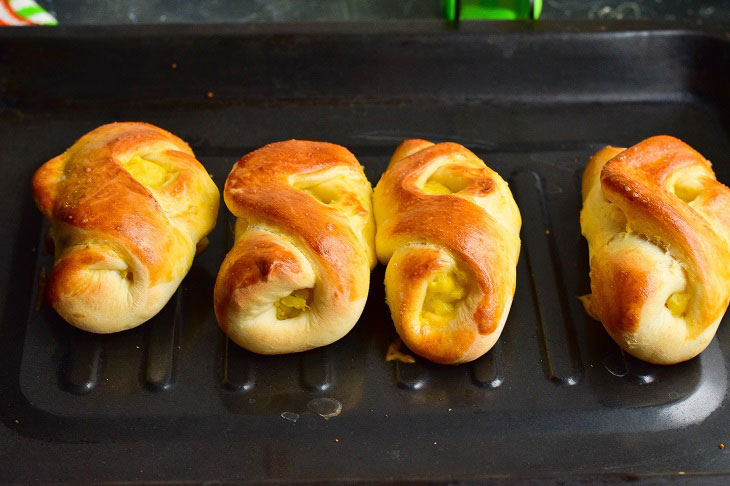 These pies with potatoes came out!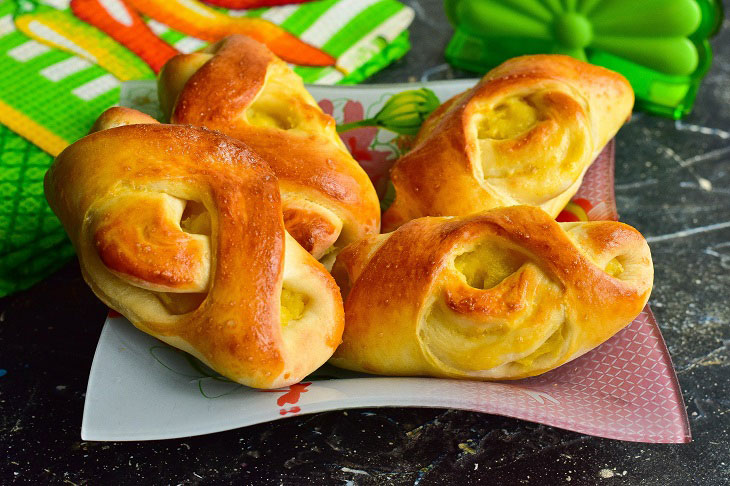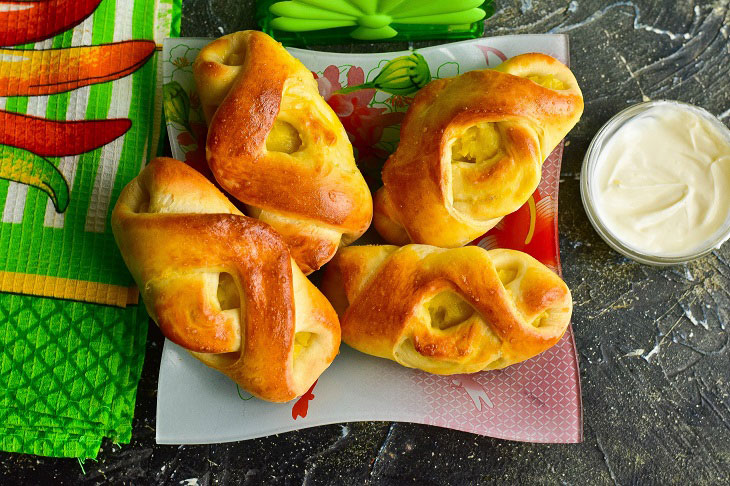 Bon appetit!