It turns out that jelly can be prepared and served at the table in a very original version, namely in the form of a cake. So he will delight all the guests invited to the holiday, and they will definitely not only enjoy his amazing taste, but also the view.
As meat for cooking jelly, you can use the one that is more familiar. For example, it can be pork, beef, well, but in this recipe, chicken fillet was taken as the basis. That is why gelatin was also added to the broth so that the jelly would freeze, and the cake would really look like itself, and it could be cut into such pieces.
Ingredients:
Chicken breast – 250 g.
Carrots – 0.5 pcs.
Bay leaf – 1 pc.
Peas, canned or fresh – 1 tsp
Peppercorns – a few pcs.
Salt – 0.5 tsp.
Gelatin – 1 tbsp. l.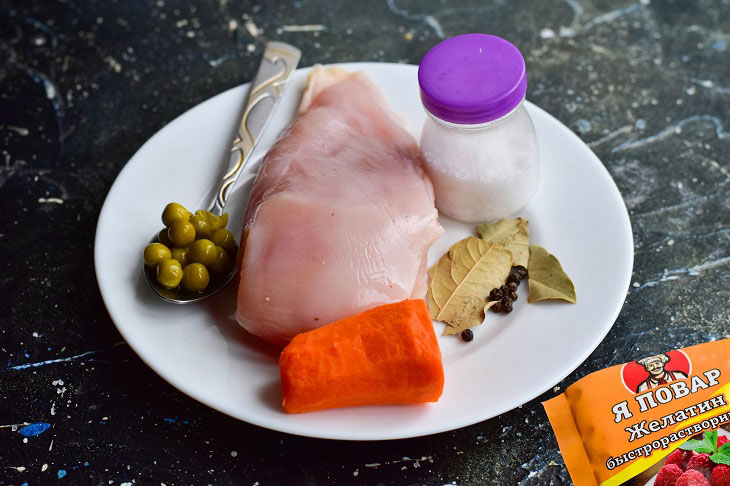 How to cook:
1. Put the chicken breast into the ladle, wash it, and then fill it with clean water. Add carrots to it.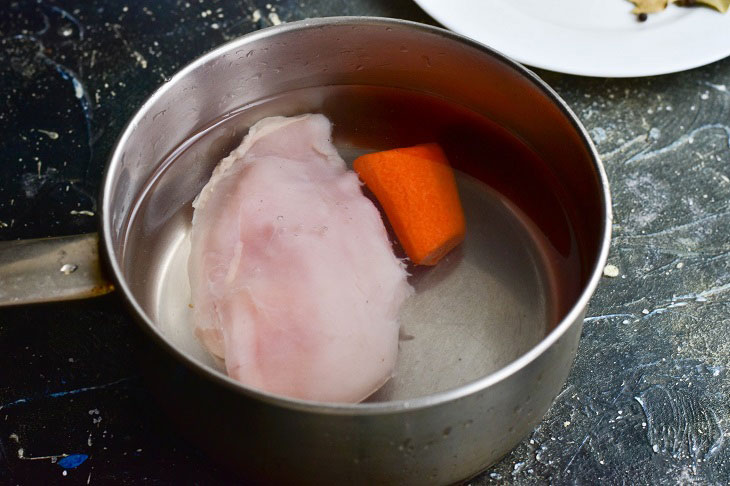 2. Put the bay leaf, peppercorns and add salt.
If you do not like the smell of any of the listed additives, then you can exclude it and not add it at all.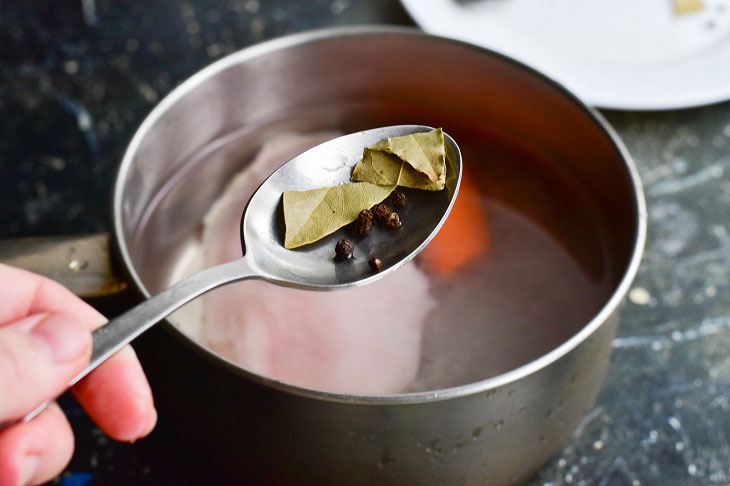 3. Bring the broth to a boil, be sure to collect all the foam with a spoon.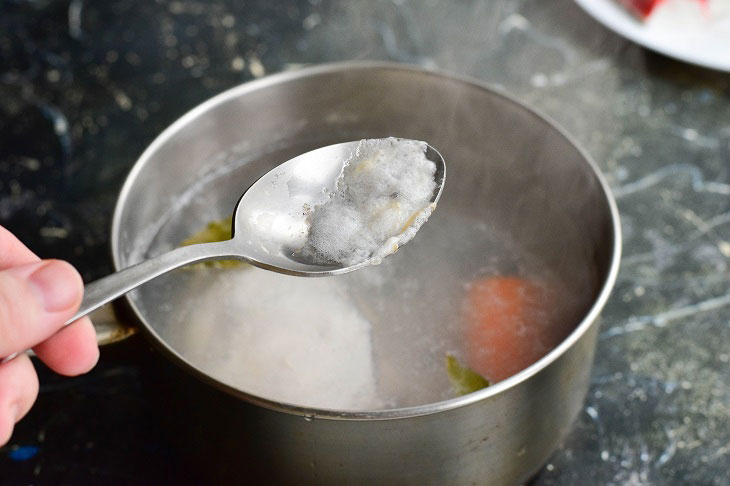 4. Now reduce the heat to the minimum, and cook the meat for 35 minutes.
Just make sure that the broth does not boil too much, so the jelly will come out transparent.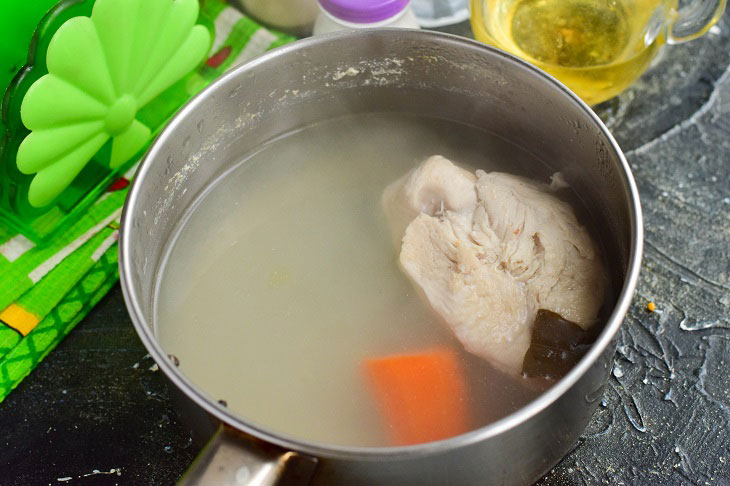 5. Cut the meat or tear it into small pieces.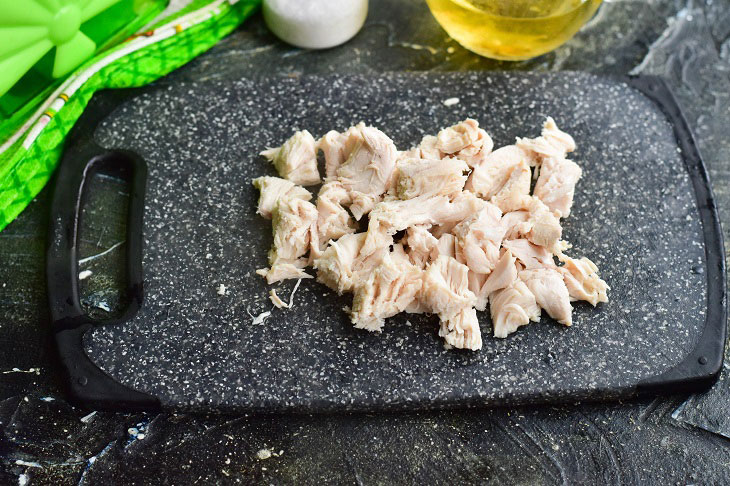 6. Cut boiled carrots into small cubes, just peel them first. By the way, this ingredient is needed solely to make the finished jelly cake look more bright and beautiful.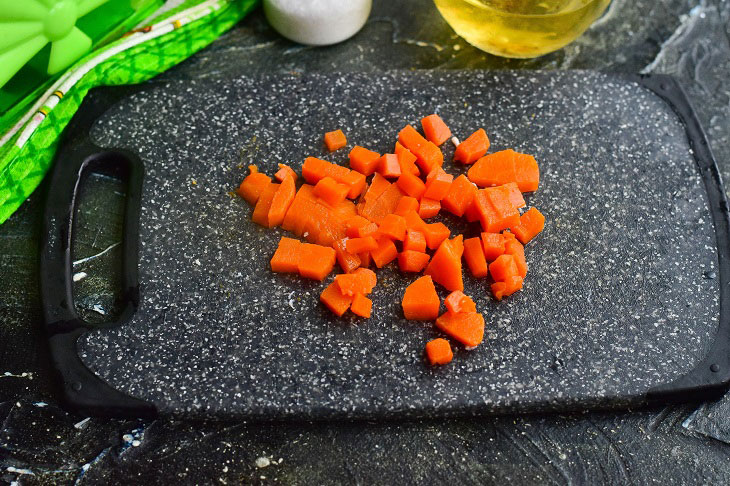 7. Cover the cling film in a round shape. Lay out the meat.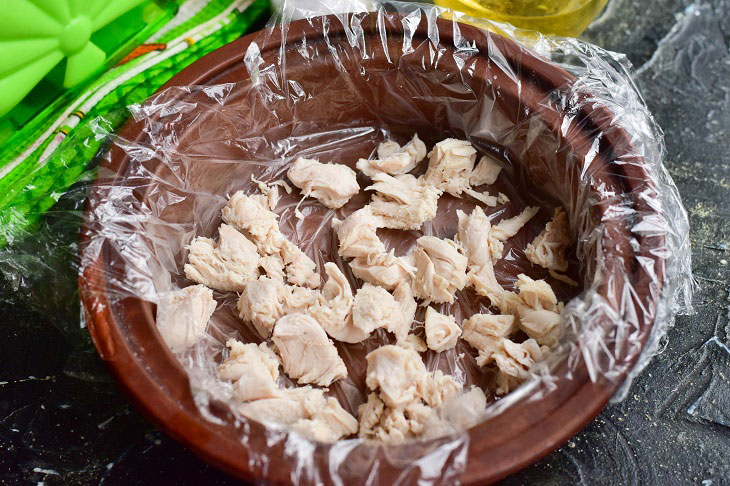 8. Top with sliced ​​carrots.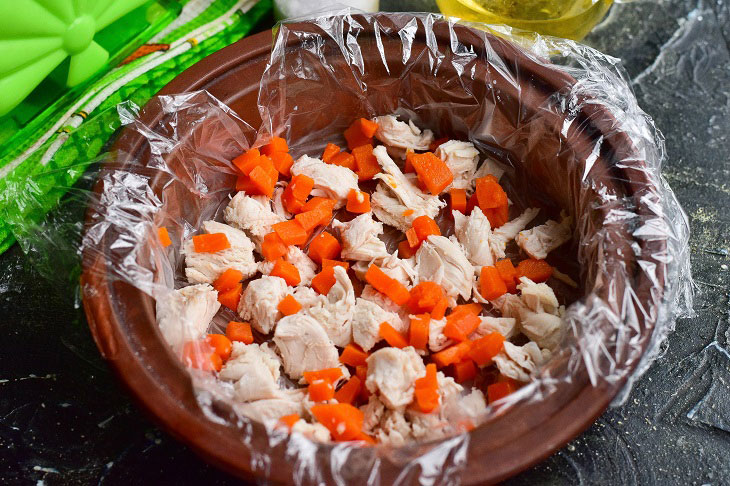 9. Then add peas.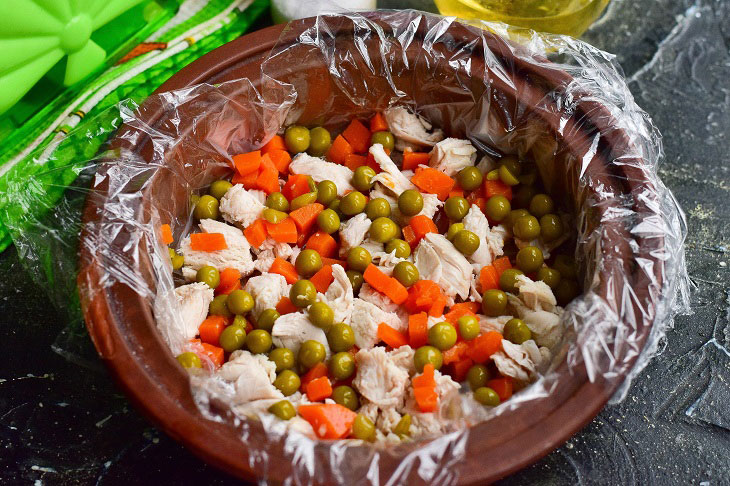 10. Dissolve the gelatin in the broth and pour it in a thin stream into a mold with meat, carrots and peas.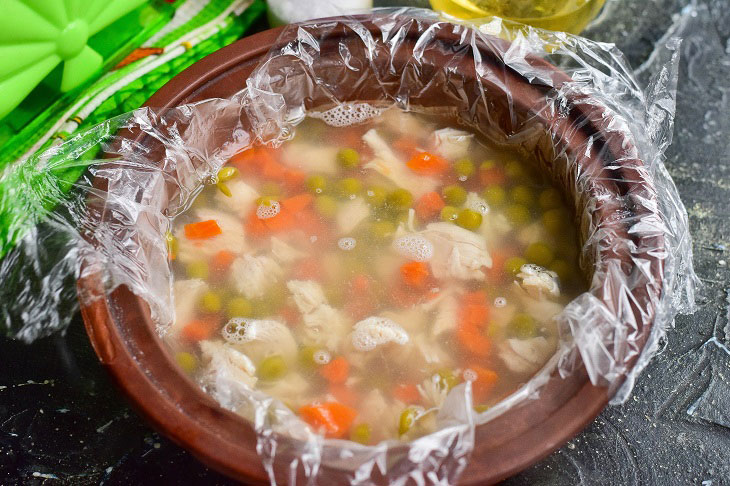 11. Leave the jelly for an hour at room temperature. After that, put it in the cold for an hour. During this time, it will freeze well. At the end, invert the form with the jellied cake onto a dish and remove the film. Cut the jellied cake into pieces and serve it to the table.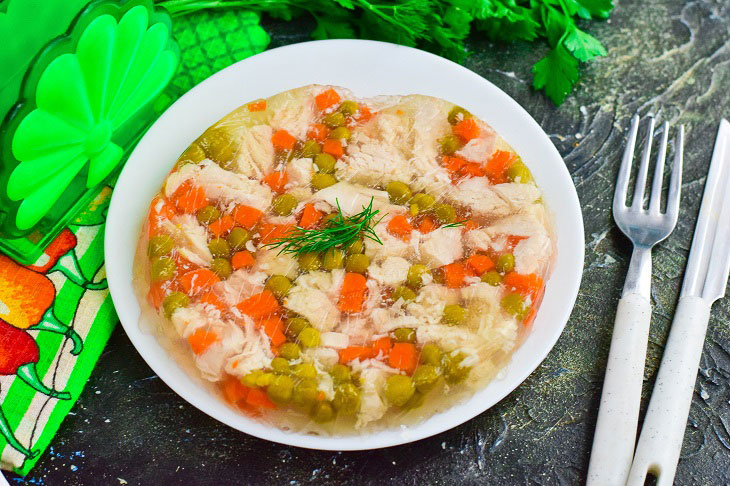 This is such an original appetizer! It goes well with mustard or adjika, so you can safely serve it with them!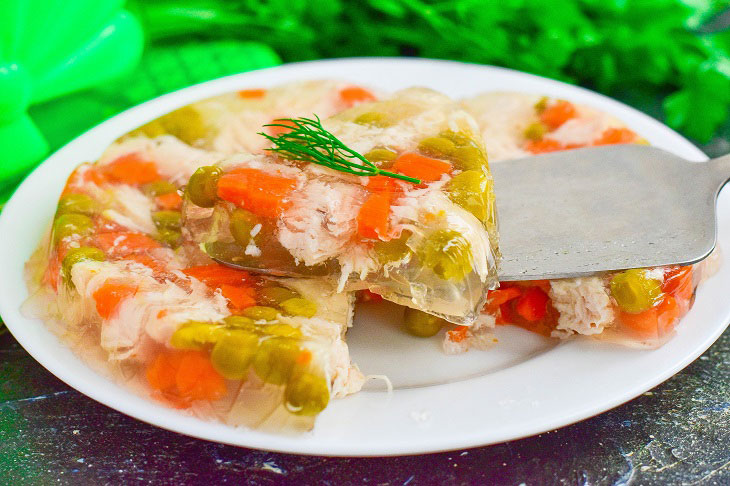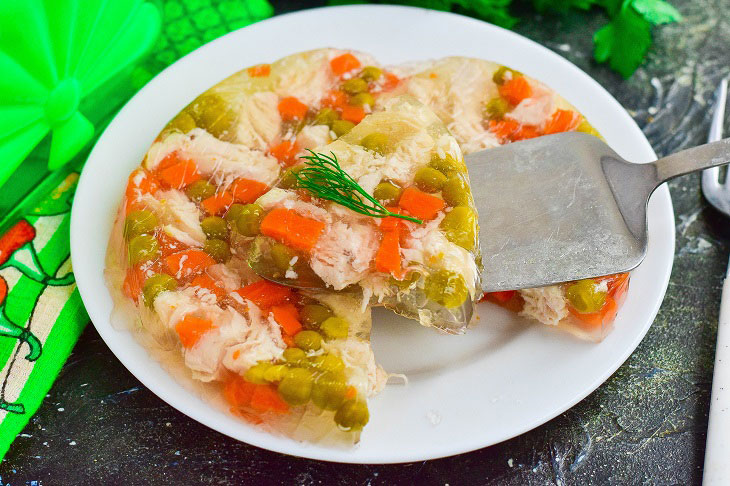 Bon appetit!