There is not much time left before the celebration of the New Year, it's time to think about the menu for the celebration. In order to unload the hostess, some cold snacks can be prepared the day before. One of these snacks is crab stick firecrackers. The dish is prepared from simple and inexpensive products.
Firecrackers are one of the attributes of the winter holidays, so an appetizer will create the right atmosphere at the table. The dish is suitable for a corporate reception or a youth party. Cooking such firecrackers is fun and interesting, you can involve children in this process, they will be happy to help you. For the recipe, crab sticks with bright colors and natural composition are best suited. When choosing cheese, be guided by your taste preferences. For the recipe, you will need mayonnaise with a fat content of 50% and farm fresh eggs. Spicy lovers can increase the amount of garlic in the recipe.
Ingredients:
Crab sticks – 120 g.
Eggs – 2 pcs.
Hard cheese – 35 g.
Garlic – 6 g.
Mayonnaise – 25 ml.
Greens – 5 g.
Salt – a little.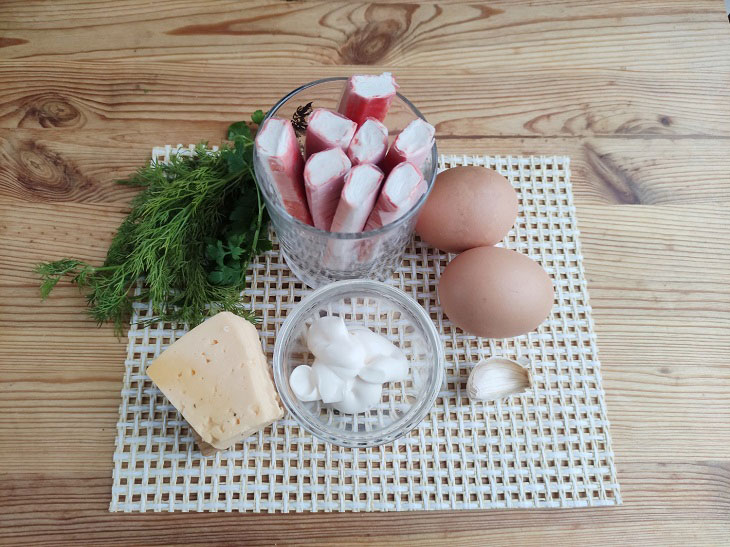 How to cook:
1. Peel boiled eggs from the shell. Grate one egg and protein on a grater with small holes. Set aside the yolk for decoration.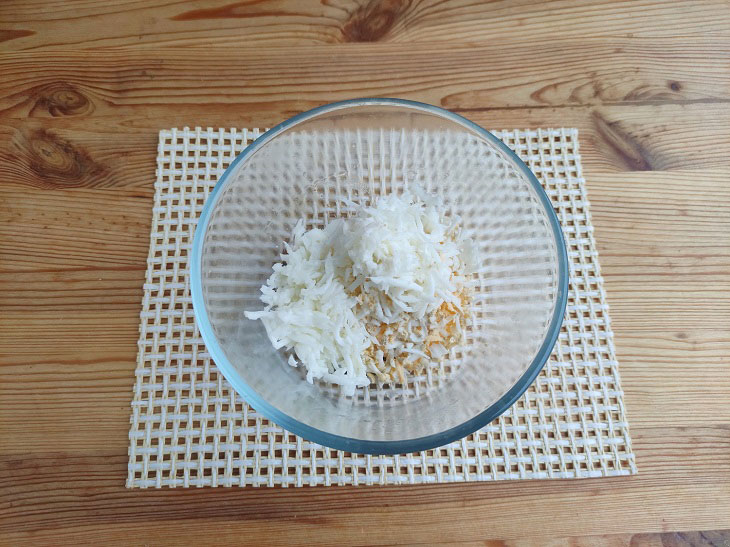 2. Grind cheese in the same way, mix eggs and cheese.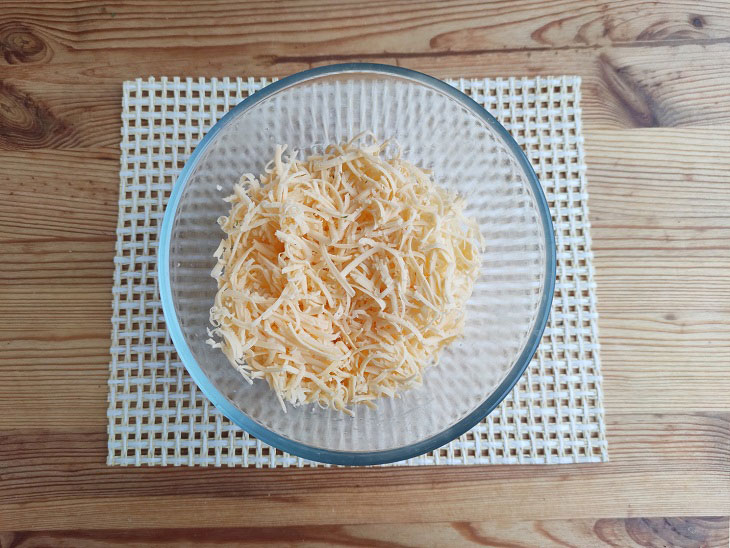 3. Add garlic and herbs. Salt the mixture a little.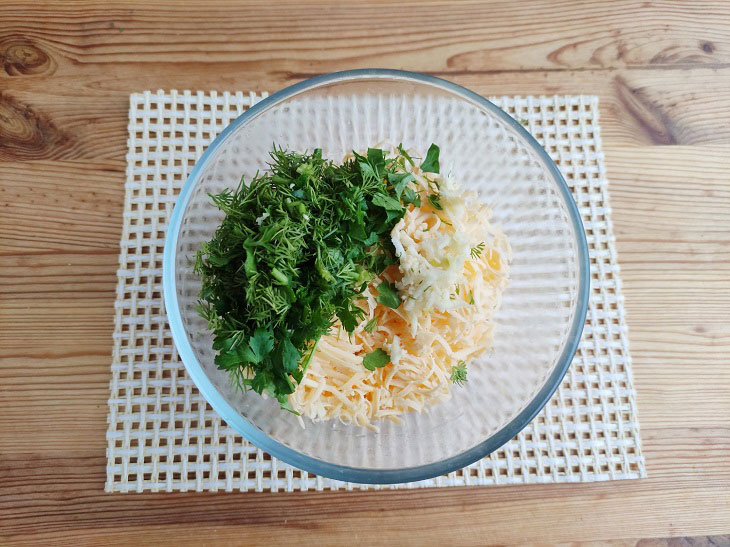 4. Enter mayonnaise.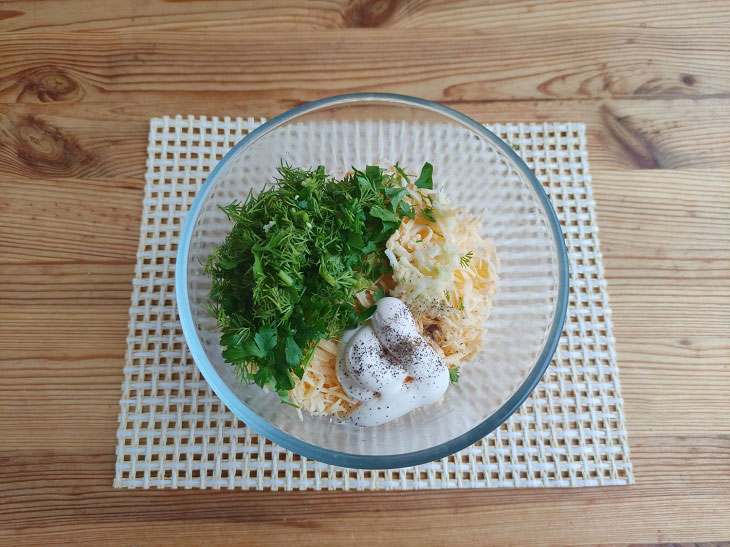 5. Peel the sticks from the packaging and soak in boiling water for a couple of minutes so that they turn around easier.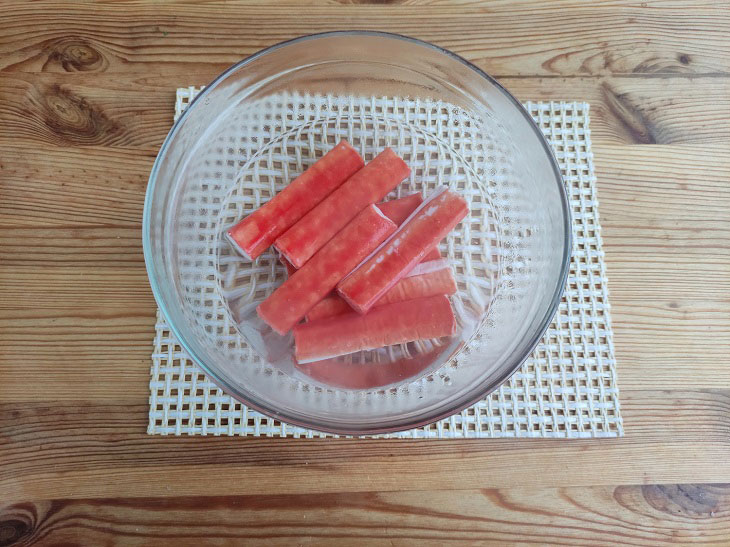 6. Unroll each stick, pat dry in a towel. Lay on a board with the colored side down. Put the cheese-egg mass on the crab layer. Lightly grease the free tip with mayonnaise.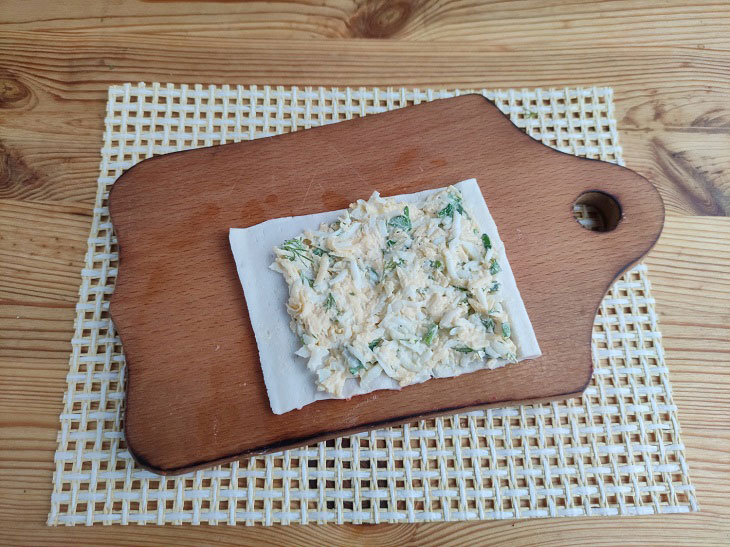 7. Roll up the stick. Transfer the finished product to the refrigerator for one hour.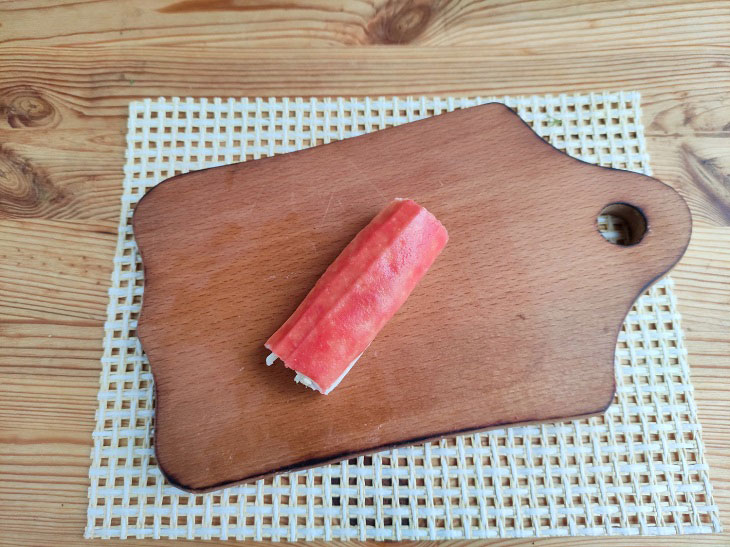 8. Grate the yolk. Cut each stuffed crab stick in half. Lubricate the tip of the product with mayonnaise and dip in the crumbled yolk.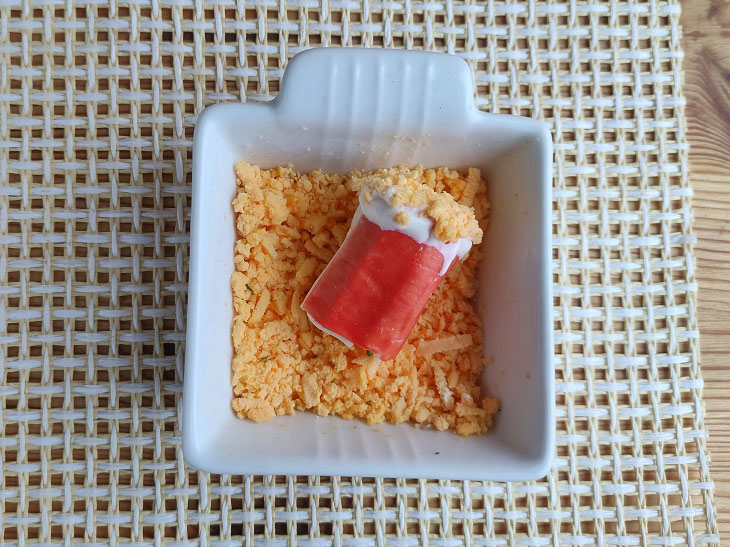 9. Place firecrackers from crab sticks and place on a plate as in the photo.
The appetizer looks bright and interesting. For a buffet table, disposable forks can be laid out near the diner.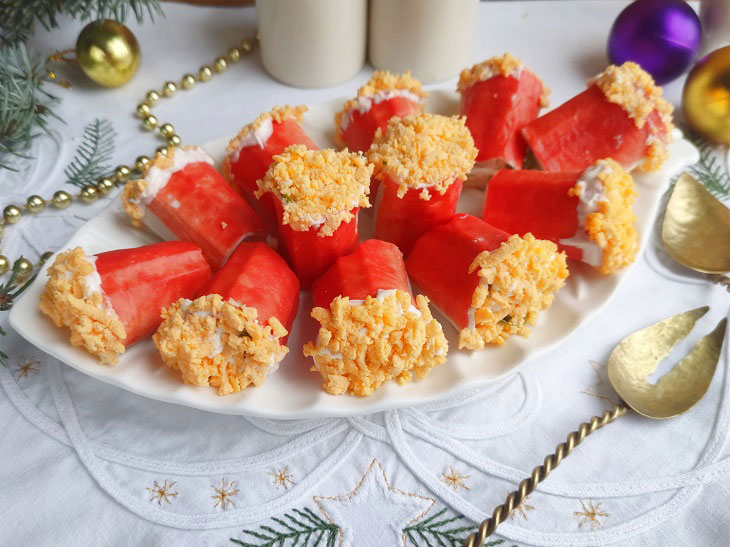 Bon appetit!