Juicy turkey cutlets are easy and simple to prepare at home. Cutlets are a favorite dish in every family, so this recipe is useful to all housewives.
For minced meat, you can buy any part of the turkey. Today we took the thigh and separated it from the skin and bones – with such meat, cutlets are tasty and satisfying. For juiciness, add onions and potatoes to the minced meat. Cutlets are fried quickly, and thanks to breading – with a crispy crust.
You can serve juicy cutlets with any side dish or vegetable salad. Fresh herbs will always be appropriate. Turkey goes well with many vegetables and herbs. If you fry cutlets with a minimum amount of oil, then the dish will turn out to be dietary.
Ingredients:
Turkey thigh – 350-400 g.
Potato – 100 g.
Onion – 80 g.
Chicken eggs – 1 pc.
Breadcrumbs – 100 g.
Vegetable oil – 40 g.
Salt, black pepper – to taste.
How to cook:
1. Peel vegetables – potatoes and onions, cut the food into medium pieces to scroll through a meat grinder.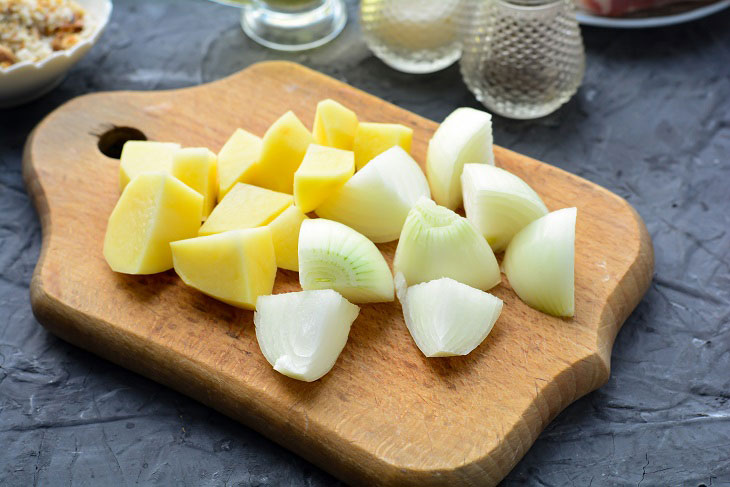 2. At the thigh of the turkey, remove the skin and cut off the skin, cut the resulting fillet into medium pieces.
You can, of course, buy ready-made minced turkey, here at the request of the hostess.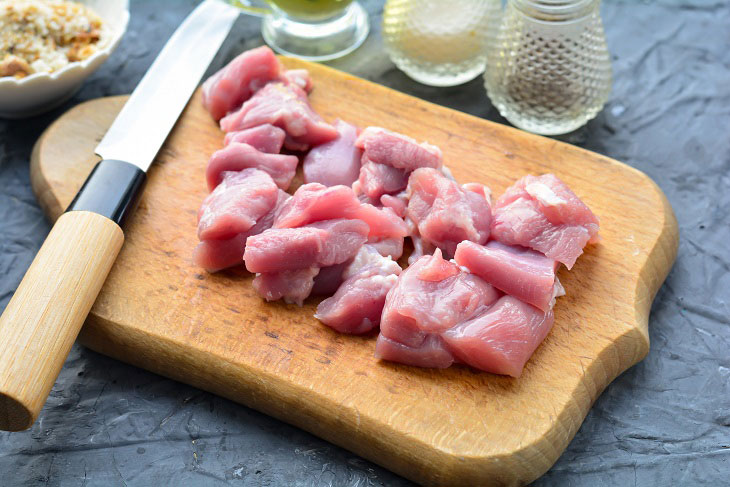 3. Pass the turkey with vegetables through a meat grinder – minced meat for cutlets is ready. Shake the chicken egg and pour into the minced meat. Salt and pepper the preparation.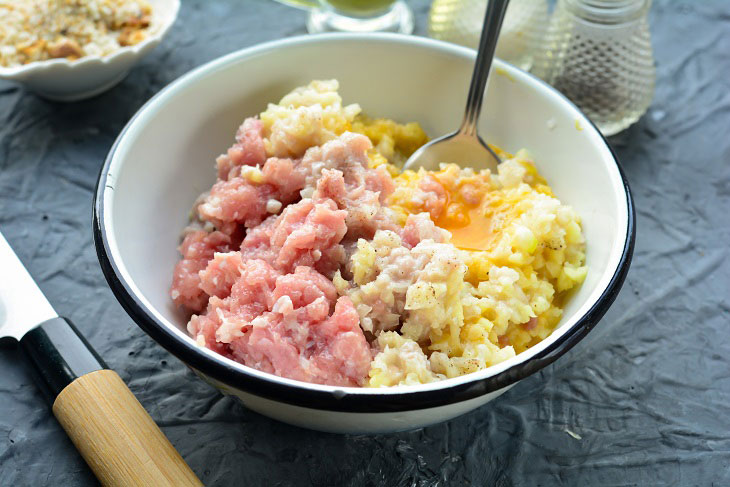 4. Mix the mince well so that all the ingredients are combined. You can lightly beat off the minced meat so that the air comes out, the cutlets will not fall apart. Although with an egg they will not fall apart anyway.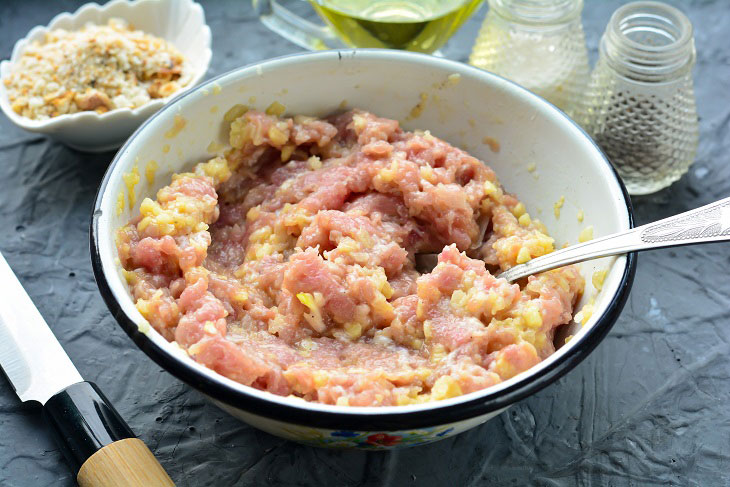 5. Wet your hands in cold water, make round cutlets, bread them in breadcrumbs.
We do not recommend using flour for breading. With breadcrumbs, cutlets will be more juicy.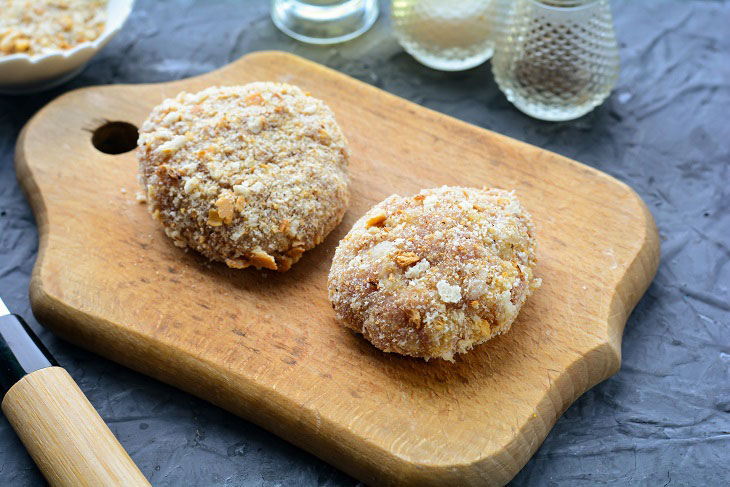 6. Heat some oil in a frying pan, set to medium heat. Lay out the cutlets and fry them on both sides until golden brown. Turkey cutlets are fried quickly – 7-8 minutes on each side. You can not cover the pan with a lid. If you fry the patties in several batches, then add oil as needed.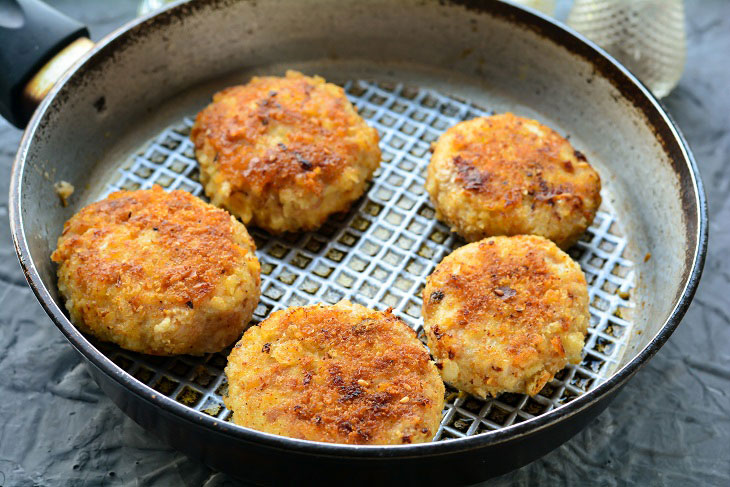 Ready fried cutlets immediately serve to the table. If after dinner the cutlets are left in the pan, then store them in the refrigerator for several days, the cutlets can always be reheated the next day. However, this dish tastes good even cold.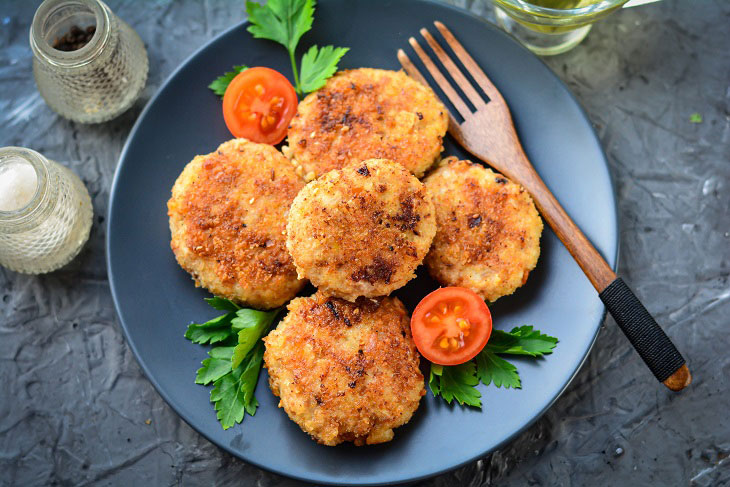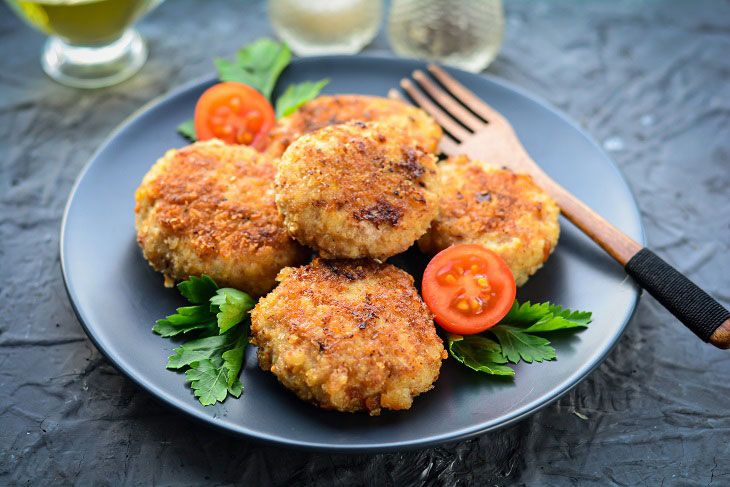 Bon appetit!