Cook minced meat in French in the oven – it will turn out tasty and satisfying. In addition to minced meat and potatoes, add mushrooms and cheese to the recipe. Use mayonnaise as a sauce. The dish will become tasty, satisfying and fragrant.
Ingredients:
Potato – 250 g.
Minced pork and beef – 250 g.
Champignons – 100 g.
Hard cheese – 70 g.
Onion – 50 g.
Mayonnaise – 70 g.
Vegetable oil – 40 g.
Salt, black pepper – to taste.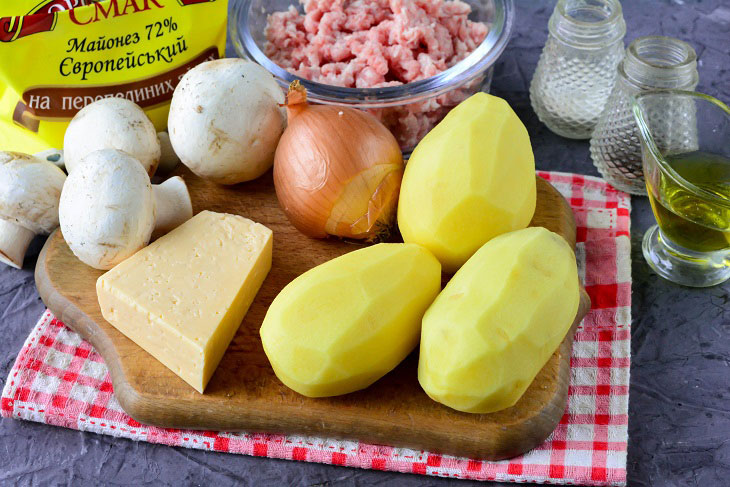 How to cook:
1. Peel the potatoes, rinse and cut into thin circles – so it will cook faster in the oven and be soft.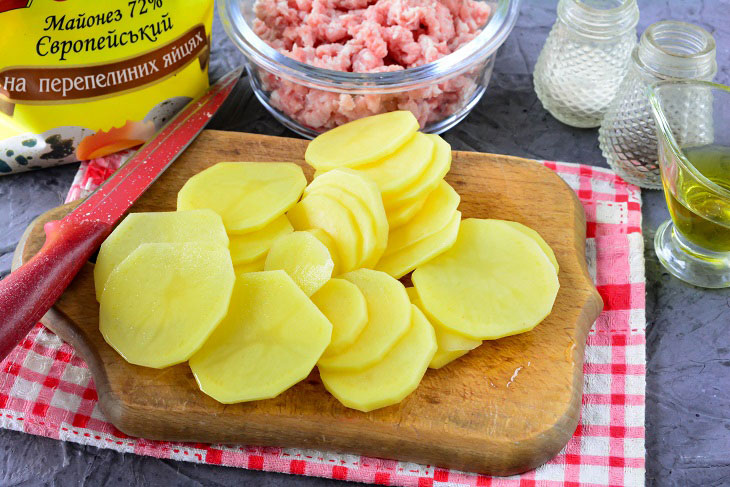 2. Grease the form with oil, lay out a layer of potatoes, add seasonings and salt.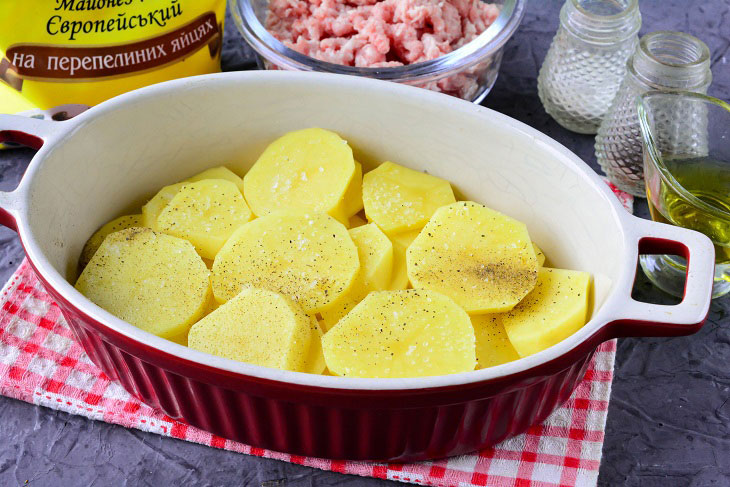 3. Peel the onion and cut into smaller cubes.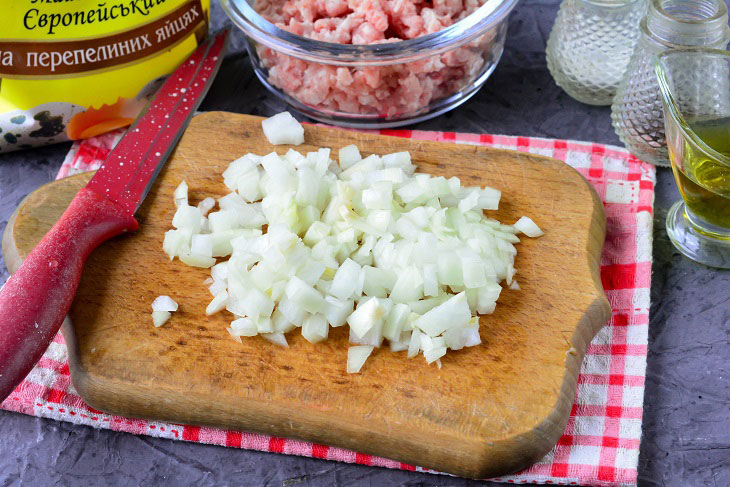 4. Mix minced meat with chopped onion, add spices to taste. With onions, the dish will become more juicy.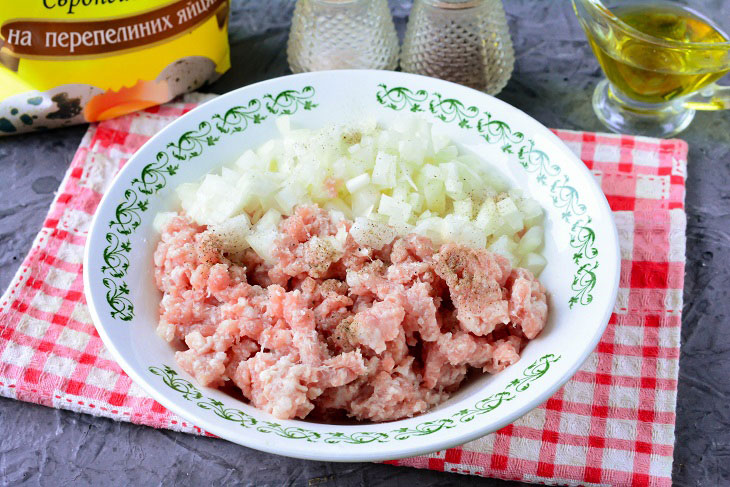 5. Spread a layer of minced meat with onions over potatoes.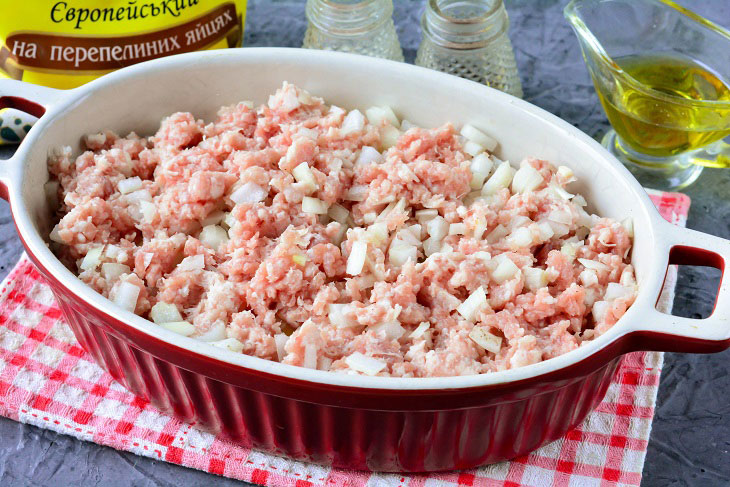 6. Pour the meat layer with mayonnaise.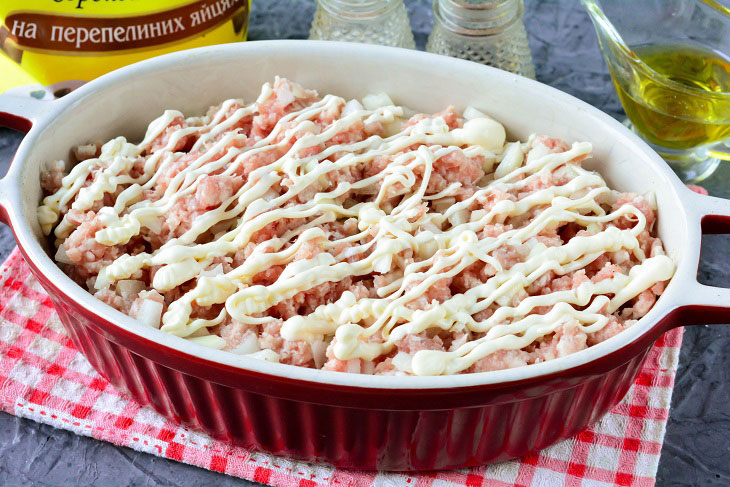 7. Cut well-washed champignons into slices. Such mushrooms have a rich aroma and taste, after baking they will become very juicy.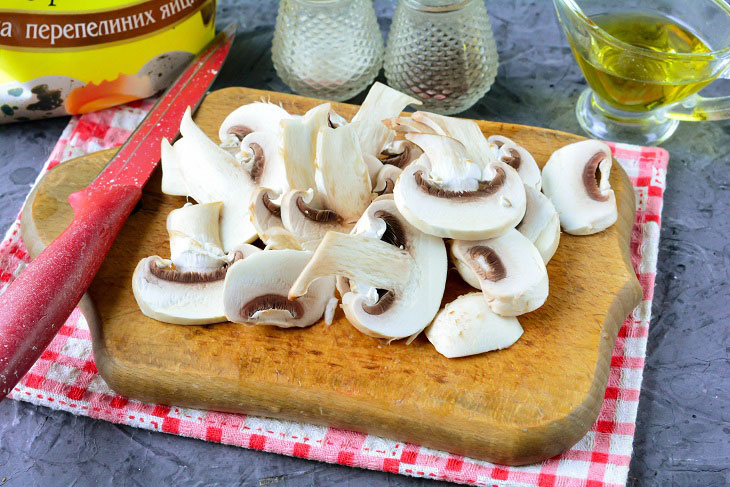 8. Lay an even layer of mushrooms on top of the minced meat. Lightly salt and pepper the mushrooms.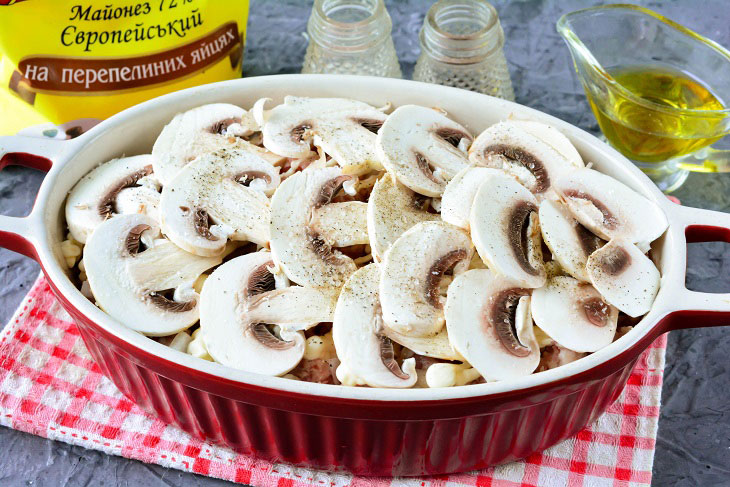 9. Sprinkle the dish with grated cheese. Any type of hard cheese that you have in your refrigerator will do.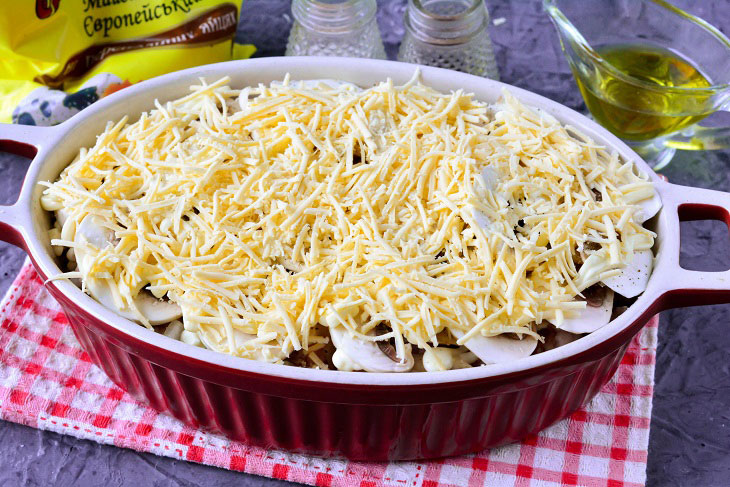 10. Pour the mayonnaise net over the cheese so that it does not burn too much during the baking process. Next, put the dish in the oven.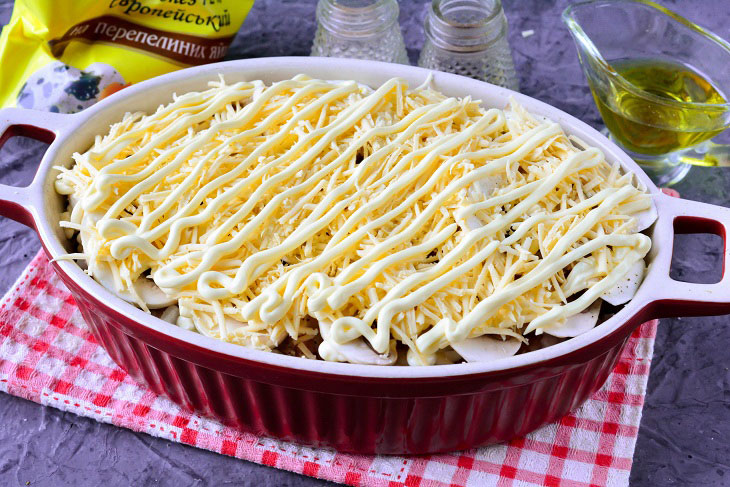 11. Bake minced meat in French for 40 minutes at 180C. The ruddy cheese crust and juicy minced meat inside are very tasty.
Serve hot at the table.
Fragrant minced meat in French will appeal to you and your guests. Delicate potatoes and juicy mushrooms go well with minced meat.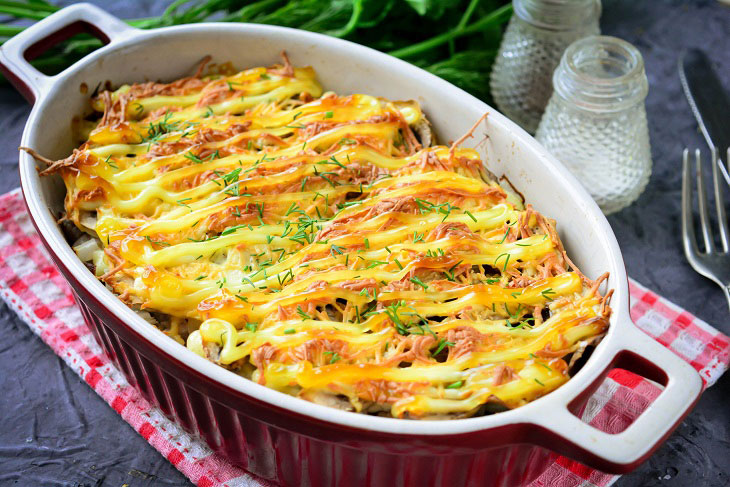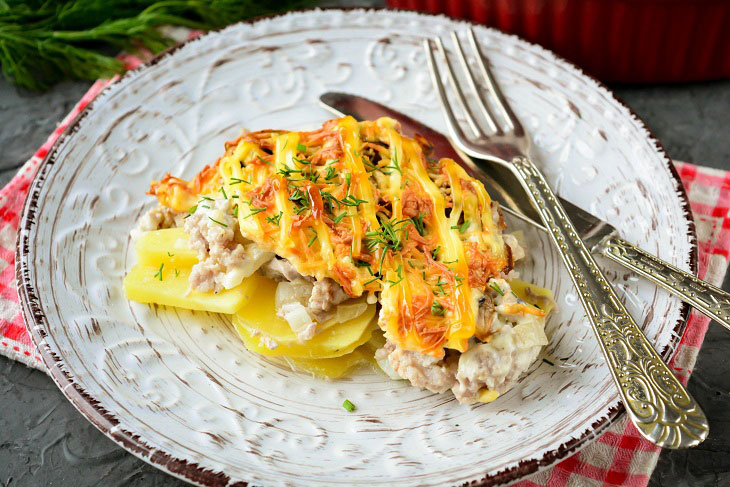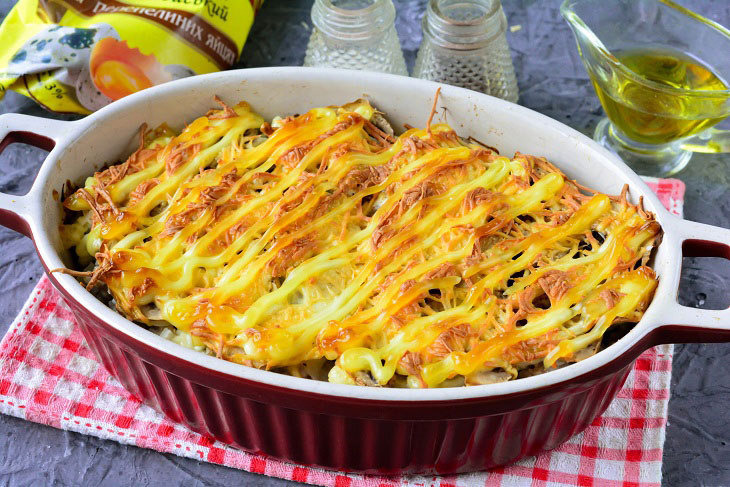 Bon appetit!