Kefir pizza with sausage in the oven is a real express dish, despite all the negative expectations regarding its preparation. The thing is that there is no need to wait until the yeast reacts and the dough rises. There is also no need to knead the dough for a long time or seek help from various kitchen devices such as a bread machine. And the most important thing is that the pizza is really tasty.
Ingredients:
Chicken egg – 1 pc.
Kefir – 100 ml.
Salt – 3 pinches.
Wheat flour – 5 – 6 tbsp. l.
Tomato sauce – 2 tbsp. l.
Sausage – 10 – 12 slices.
Hard cheese – 100 g.
Dried thyme – 3 pinches.
Vegetable oil – 4 tbsp. l.
How to cook:
1. Crack a large fresh egg into a deep bowl. Add a pinch of salt to it.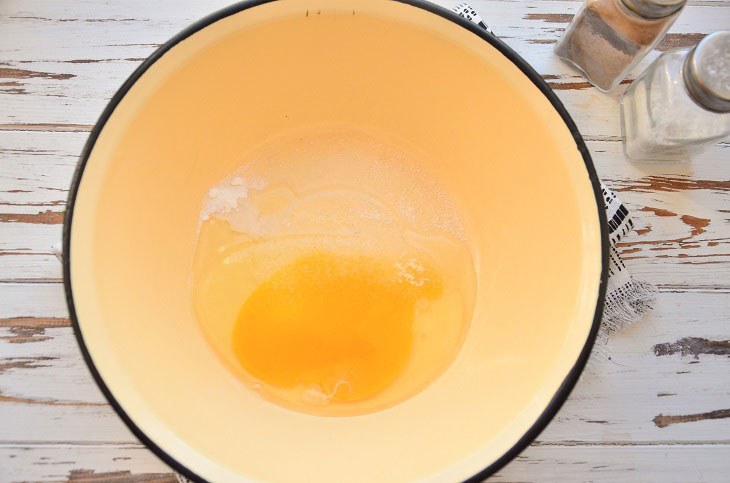 2. Now pour in fresh kefir of medium or low fat content, as well as vegetable oil with a neutral taste and smell.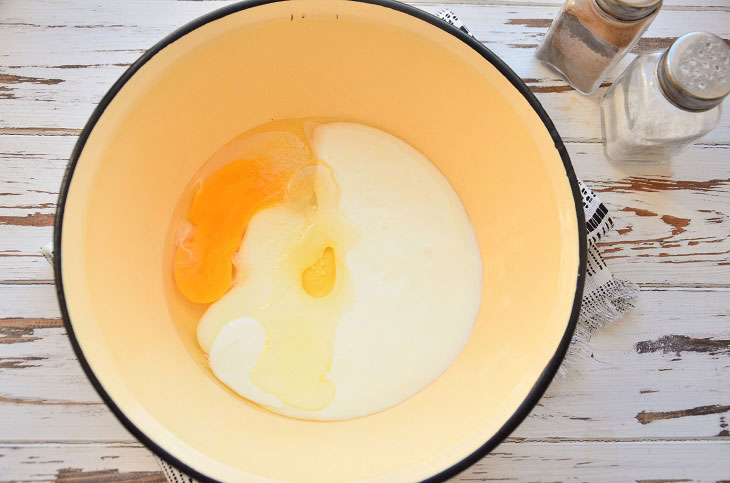 3. Add sifted wheat flour.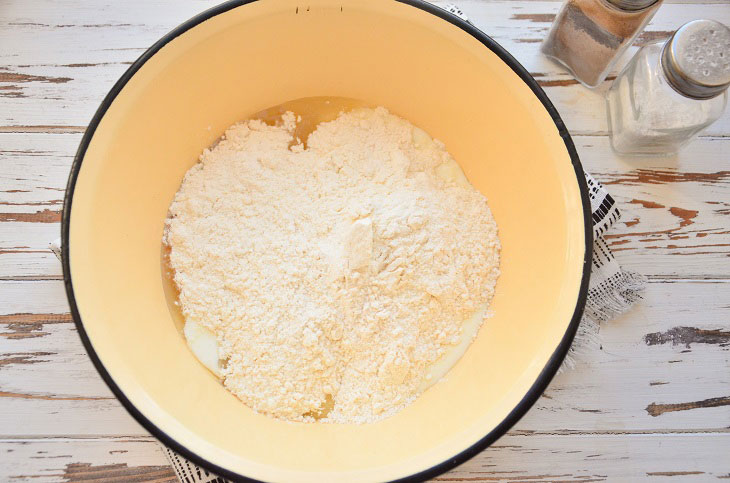 4. Whisk all the ingredients in a bowl to get a smooth, homogeneous dough, similar to very thick sour cream.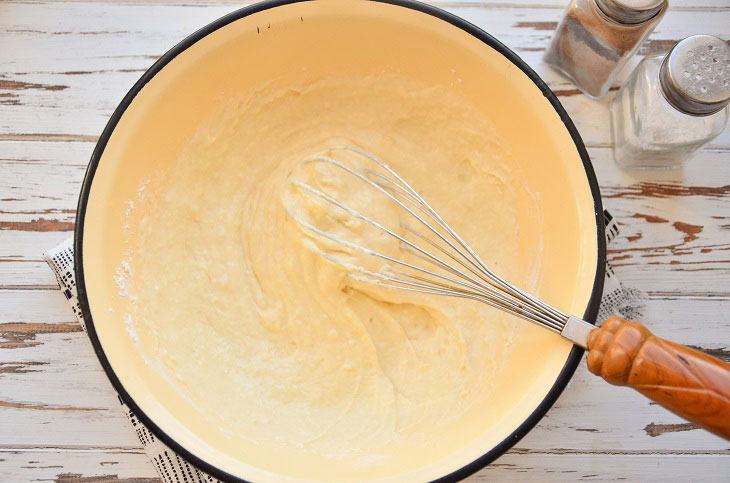 5. For baking pizza, you need to take a round form with low sides. Cover the bottom with foil or parchment. Transfer the thick dough to the foil and smooth it out. Form the sides and center of the pizza.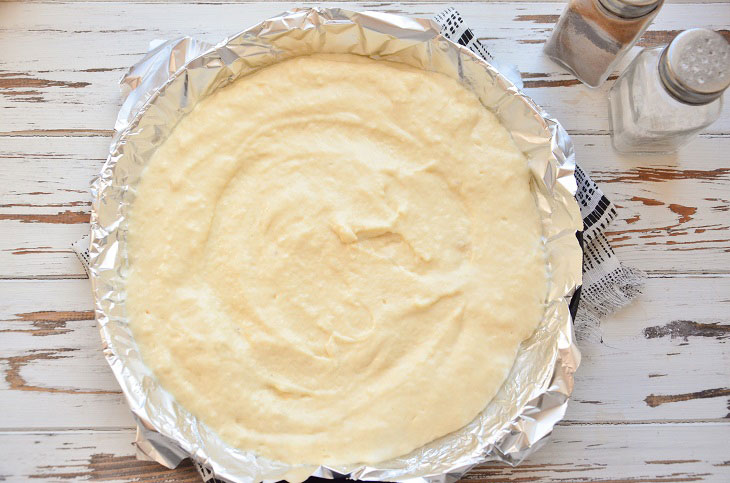 6. Brush the center of the pizza with tomato sauce or ketchup.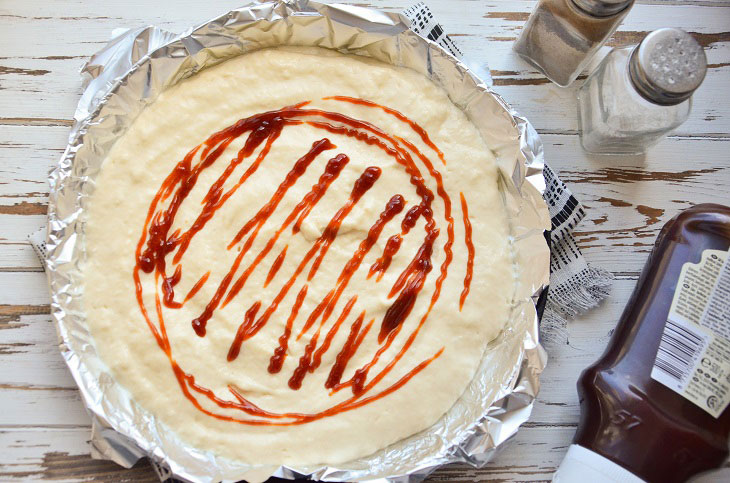 7. Sprinkle the center of the pizza with dried thyme, basil, or oregano.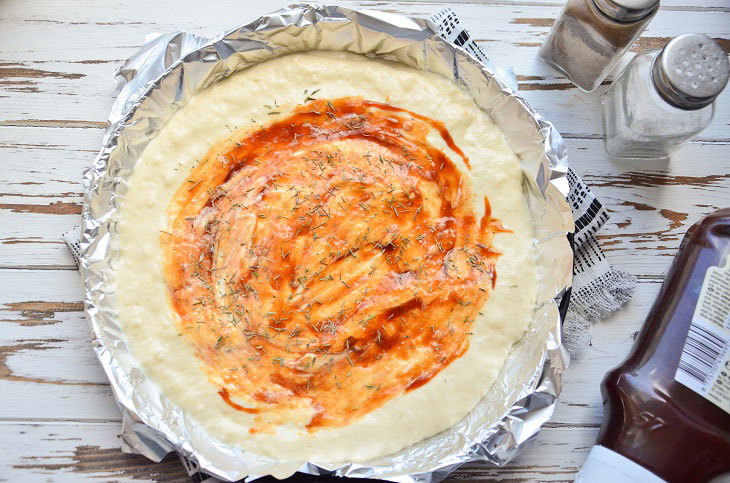 8. Grate hard cheese using a fine grater. Spread half of it on the dough.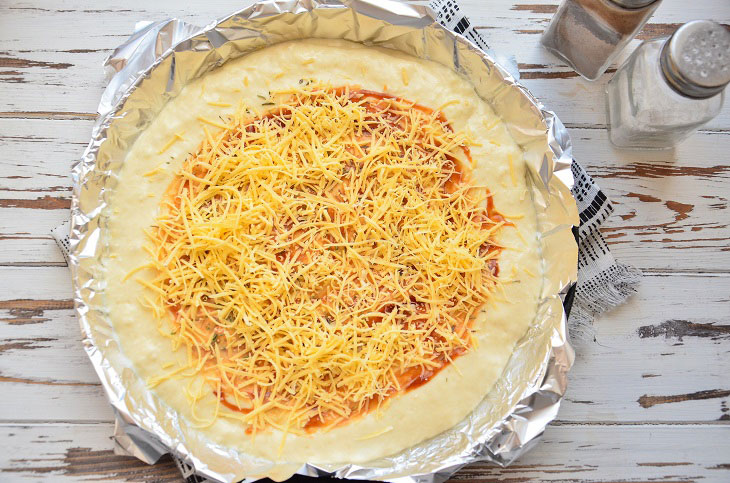 9. Remove the casing from a piece of sausage – by the way, any will do. Cut the product into thin slices and lay on a layer of cheese.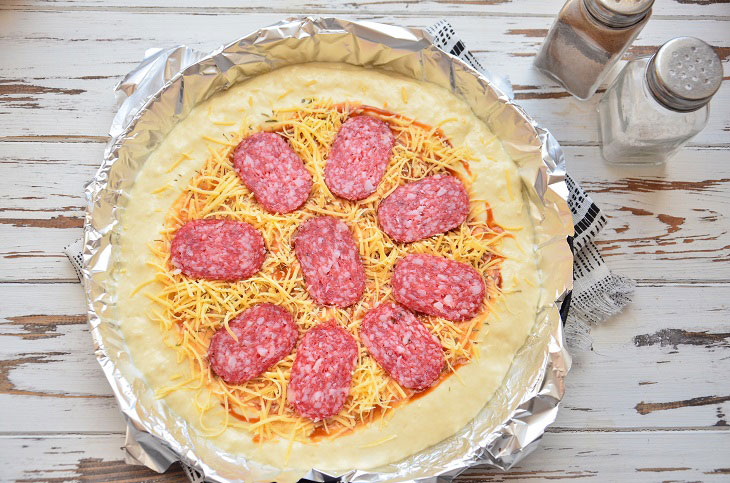 10. Sprinkle the sausage pieces generously with the remaining cheese. This is a basic pizza, which at another time can be supplemented with mushrooms, sweet peppers, corn, olives.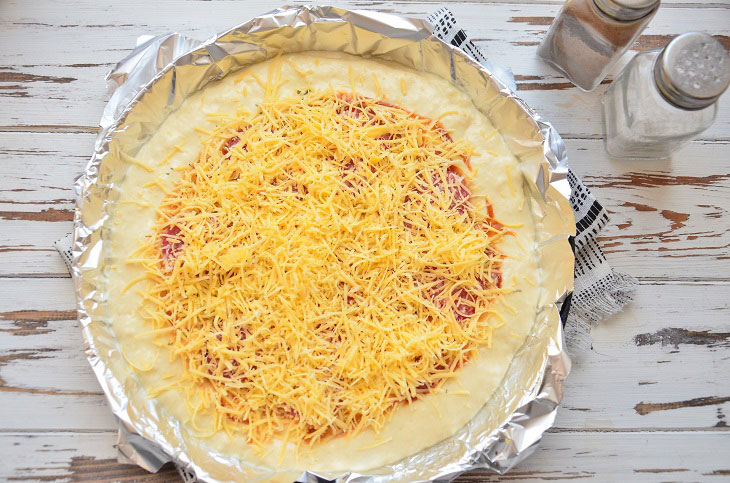 11. Send the workpiece to an oven preheated to 170 degrees. Literally in 10-12 minutes, fragrant pizza will be ready.
Serve it whole or sliced.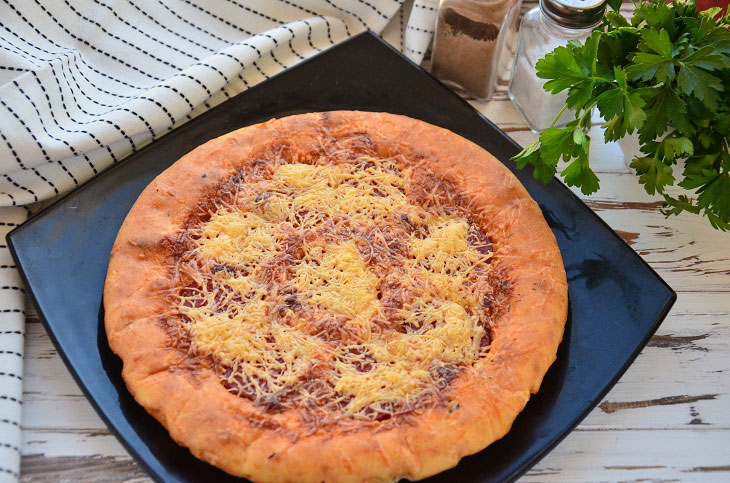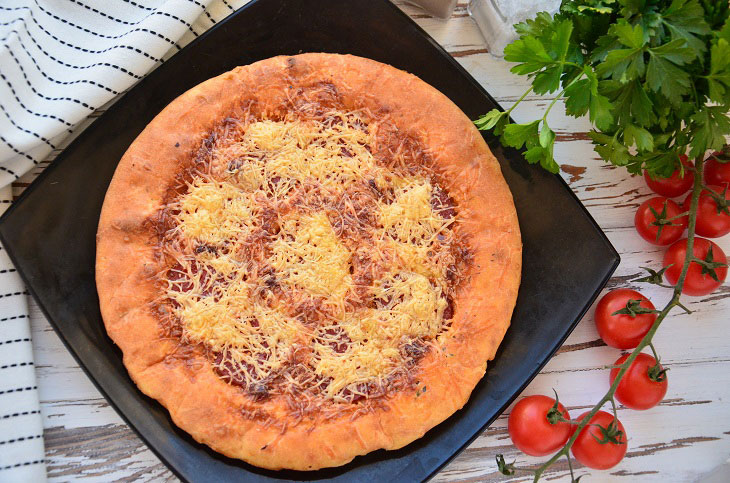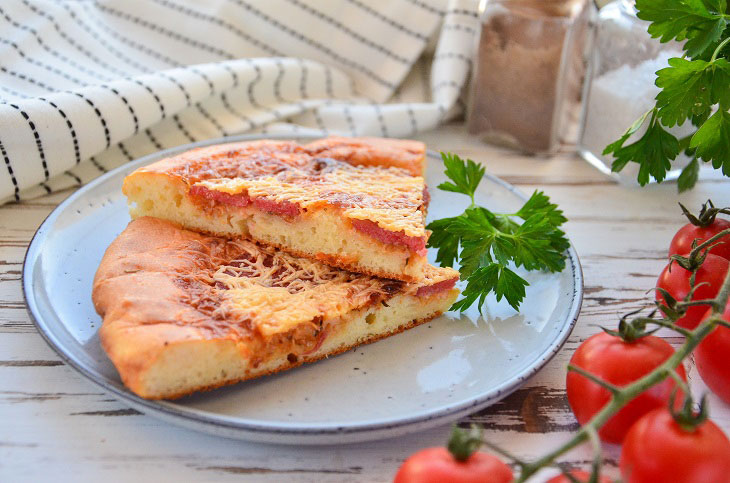 Bon appetit!