Soft layered buns literally breathe with their porous and spreading layers, revealing an unusual but harmoniously balanced filling of salty apples, onions and herbs.
The special way of making puff yeast dough makes work easier and saves time. Taking into account the duration of the rise of the dough and its cooling in the freezer, it will take 2.5 hours to make puffs with apples and herbs.
Ingredients:
For 16 puffs:
Warm milk – 300 ml.
Salt – 7 g.
Sugar – 20 g.
Fast-acting yeast – 7 g.
Flour – 420 g.
Melted butter – 100 g.
Yolk – 1 pc. for lubrication.
For filling:
Any greens and onion feather – only 200 g.
Apples – 2-3 pcs.
Vegetable oil – 60 ml.
Salt – 4 g.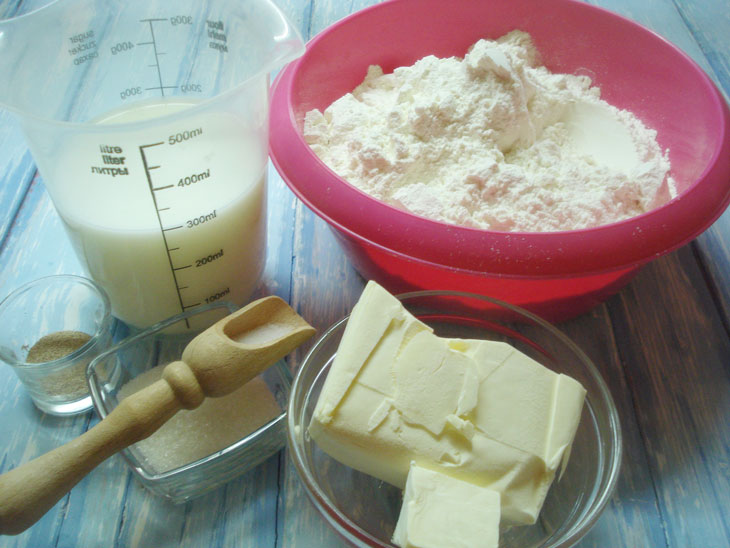 How to cook:
1. Dissolve salt, sugar, yeast in milk.
If the yeast is not fast acting, wait until bubbles appear on the surface of the dough.
Sift the flour here in parts, stirring the dough.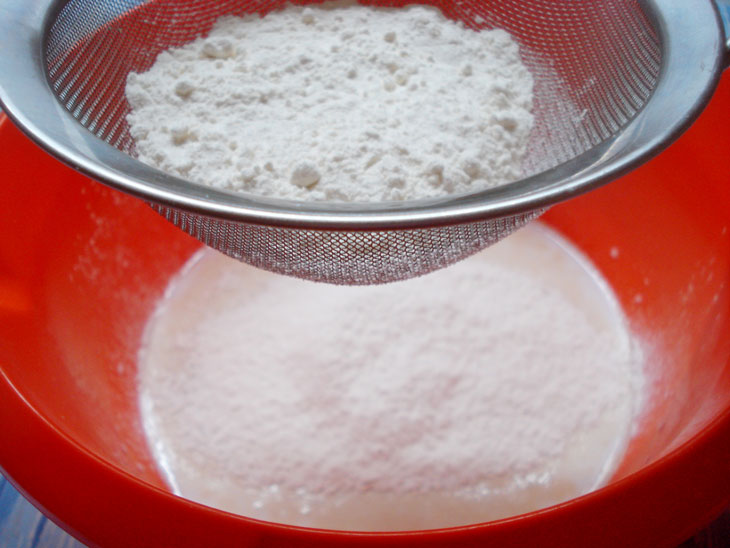 2. It should be elastic and dense. Cover the gingerbread man and send to the heat to rise.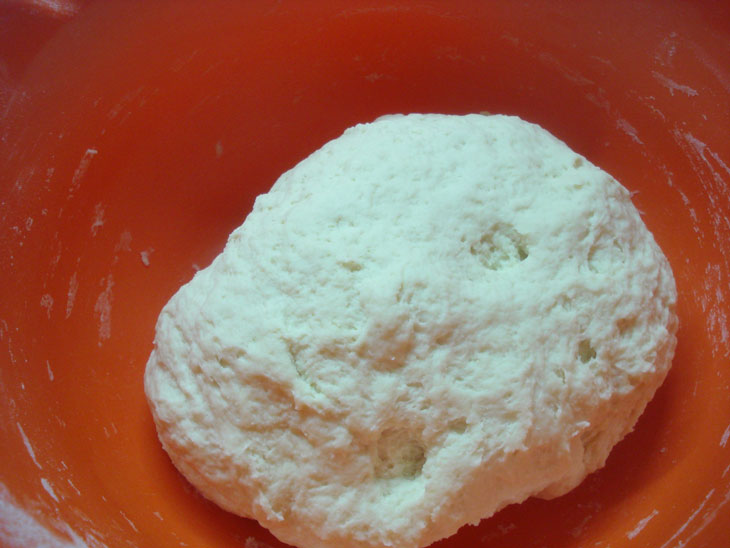 3. After 40 minutes, the dough will swell enough.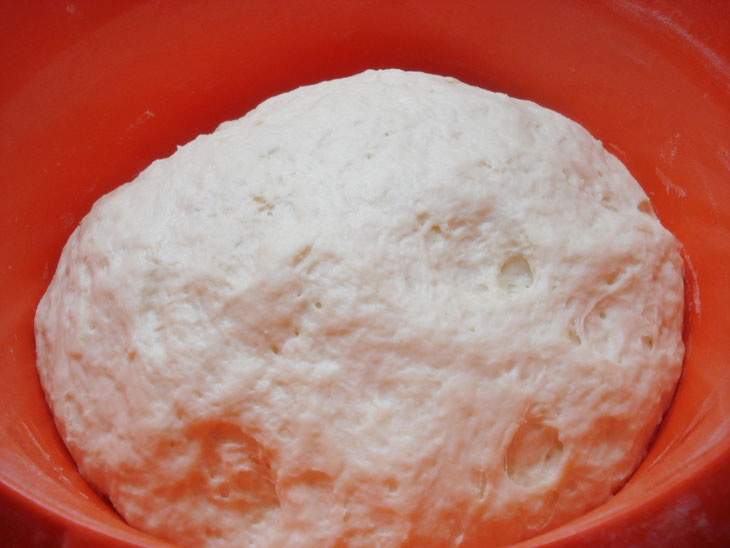 4. Flatten it and divide it into 8 sectors.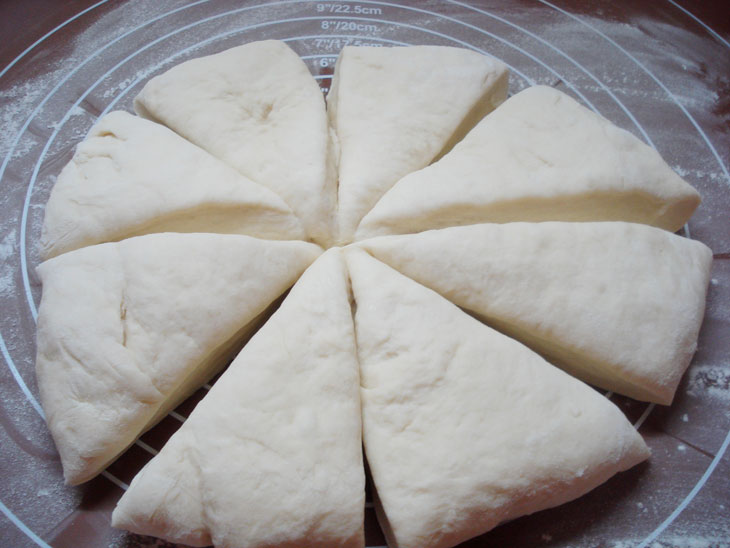 5. Form balls out of them and roll out a circle with a diameter of 15 cm, dusting liberally with flour on both sides.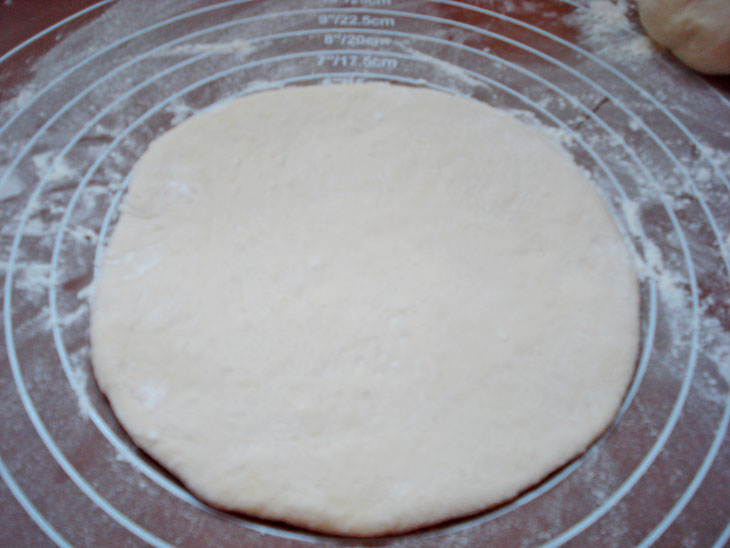 6. So prepare all 8 cakes.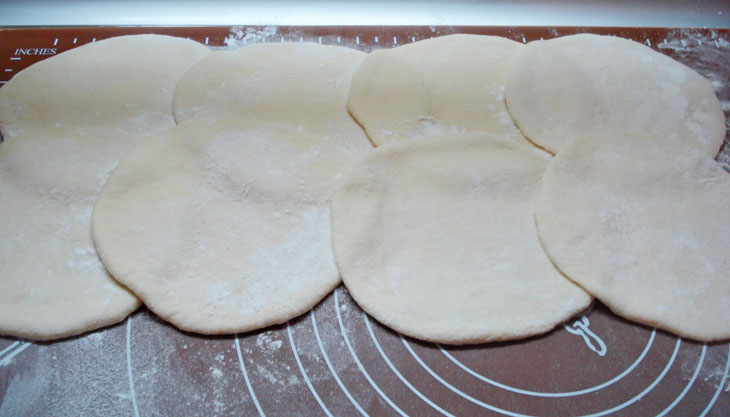 7. Lubricate the workpiece generously with soft oil.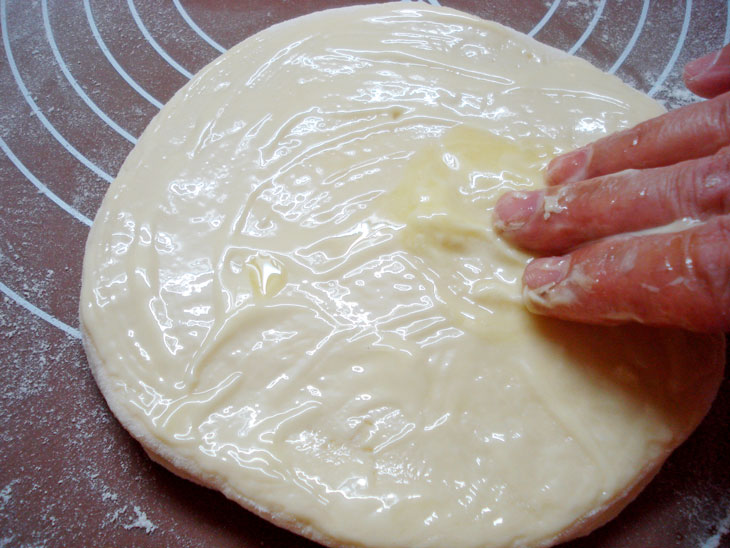 8. Cover with another blank, fluff, and so on, except for the last 1.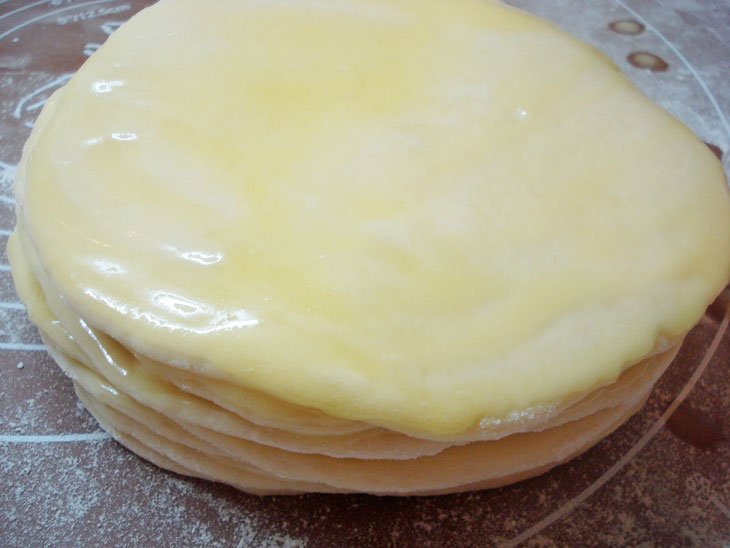 9. Do not oil the last cake. Pack the resulting stack in a bag and send it to the freezer for 40 minutes.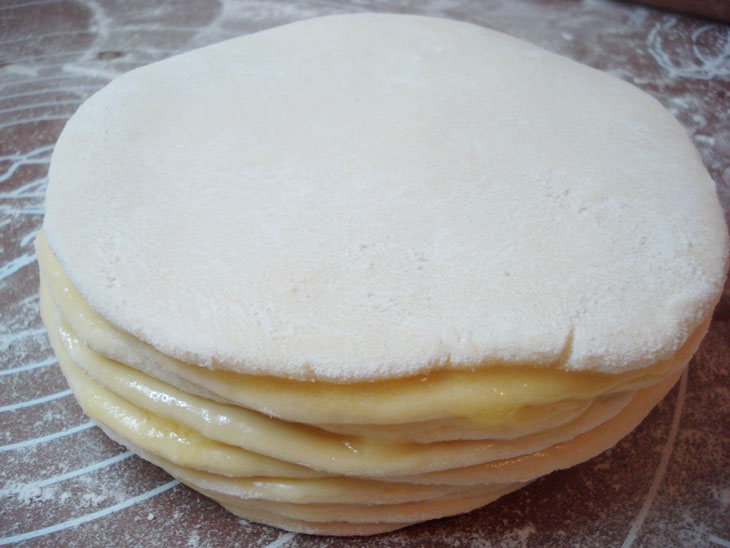 10. In the meantime, work on the filling. Grind all the greens, onions.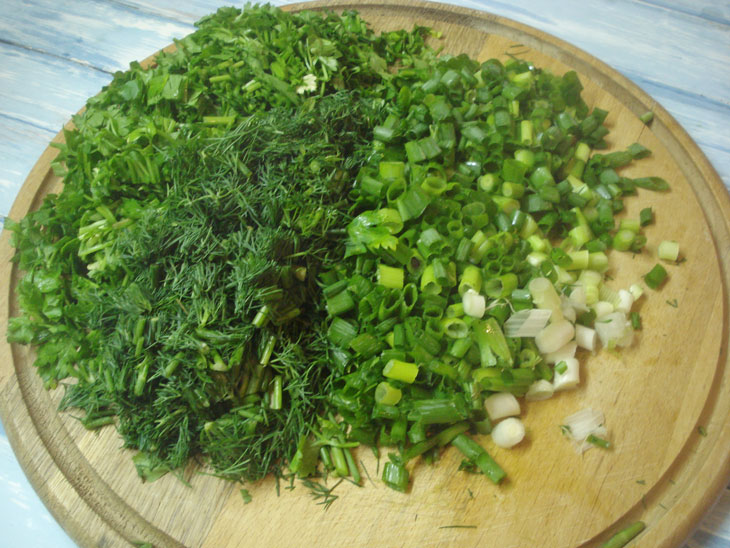 11. Cut apples into small pieces.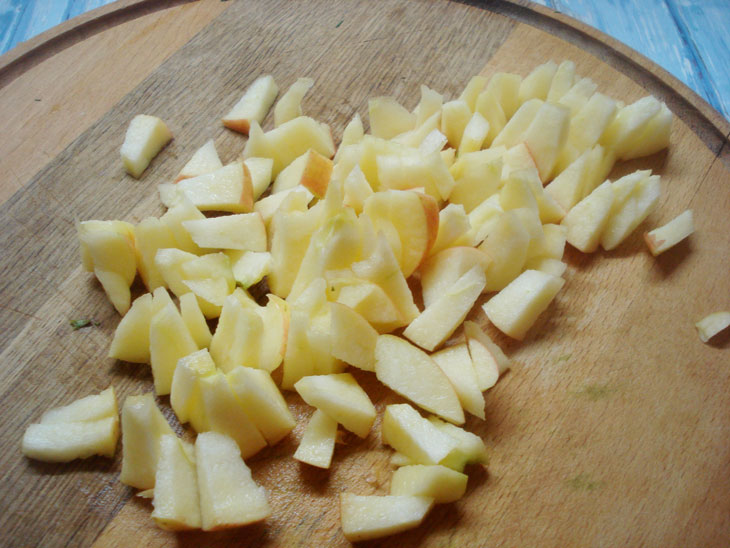 12. Put the cut in a bowl, add salt.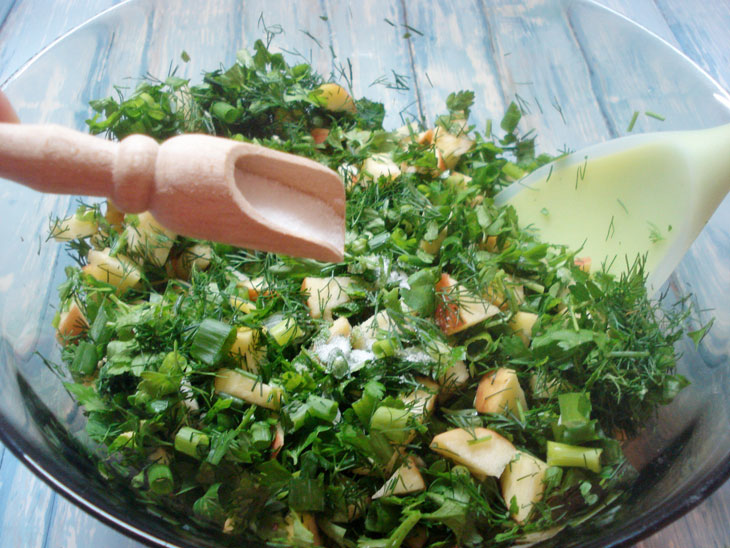 13. Pour in the oil and mix.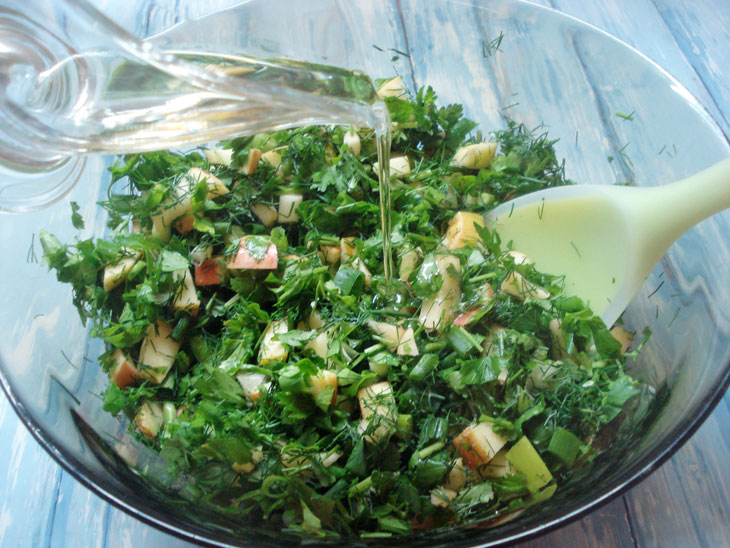 14. Remove the dough from the freezer, sprinkle generously with flour and roll out into a layer 3-4 mm thick. Lubricate it with the remaining oil.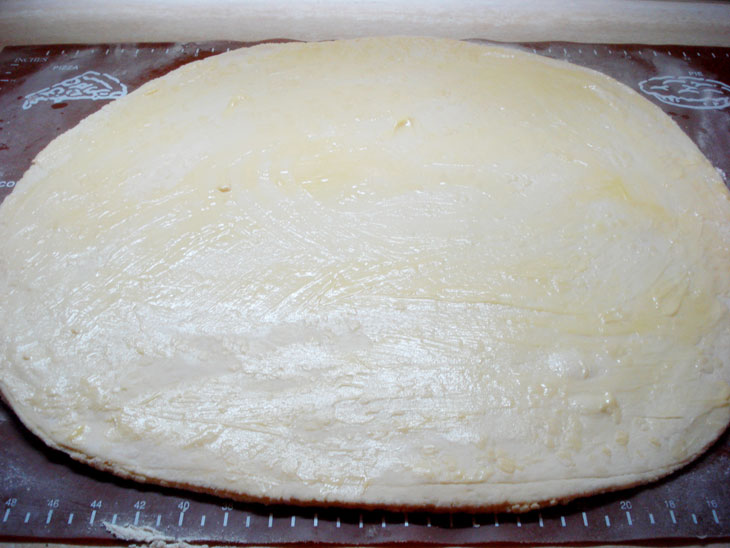 15. Roll up the roll.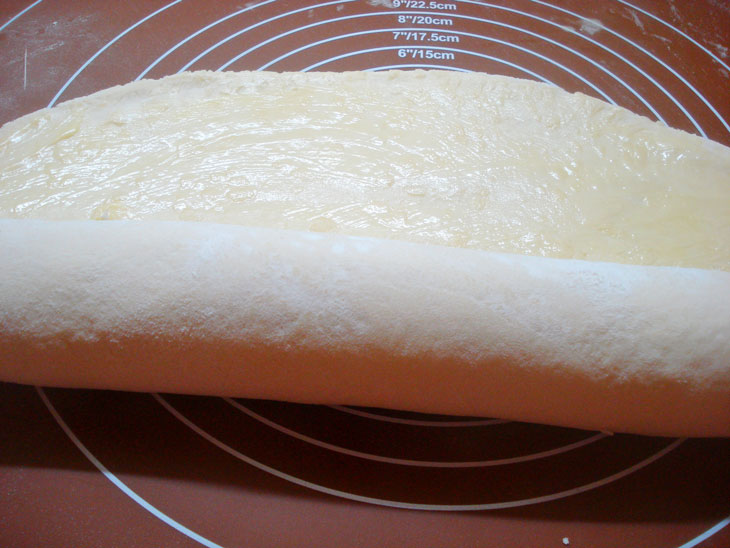 16. Cut it into 16 pieces.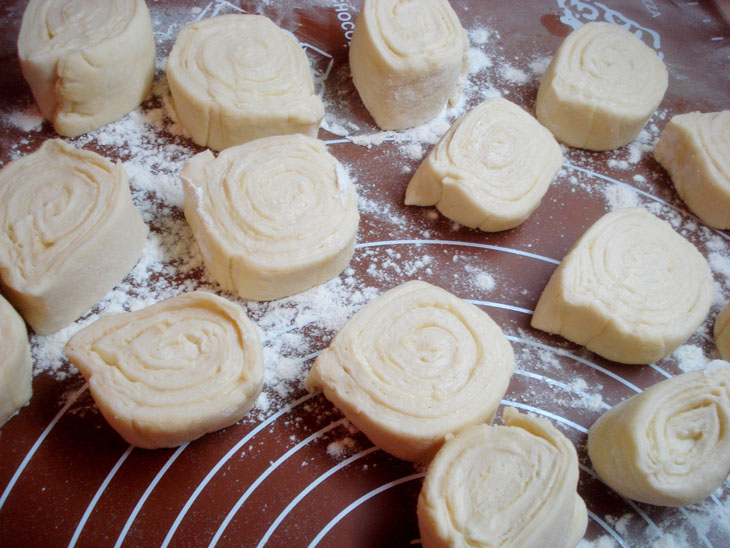 17. Press the pieces down and roll out, sprinkled with flour.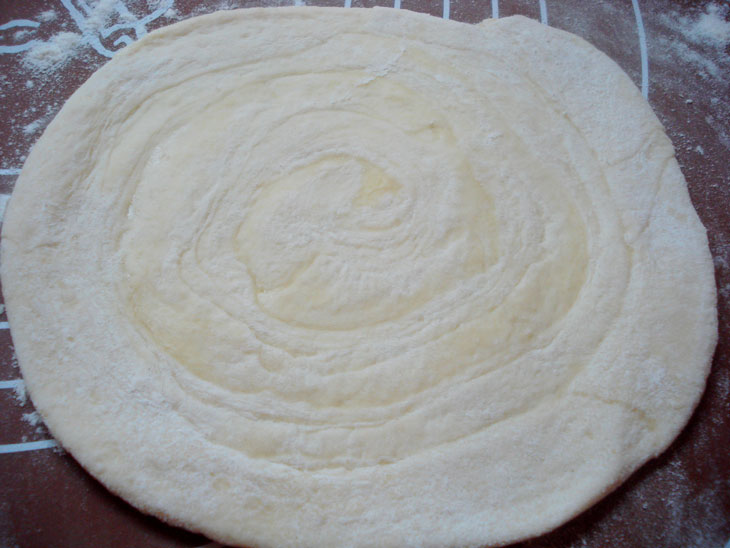 18. Put the stuffing in the center.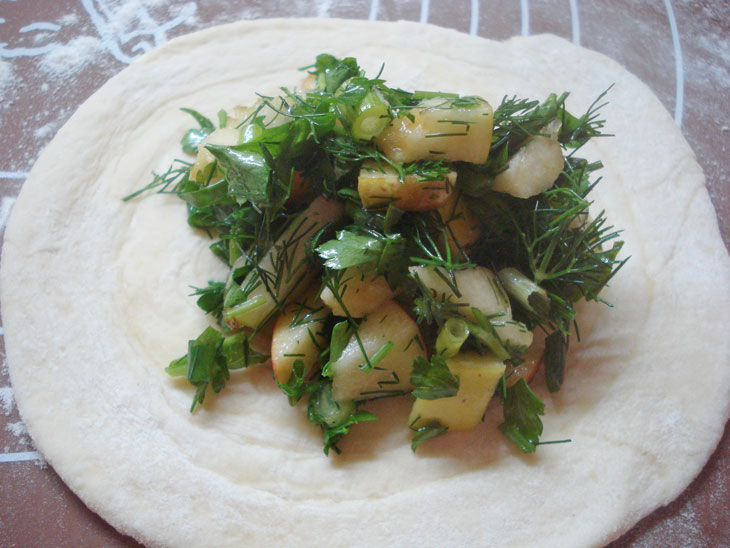 19. Gather the edges with a bag, flatten slightly and place the workpiece seam-side down on a baking sheet.
It's not scary if the spiral seam opens up a little, and the filling will show through.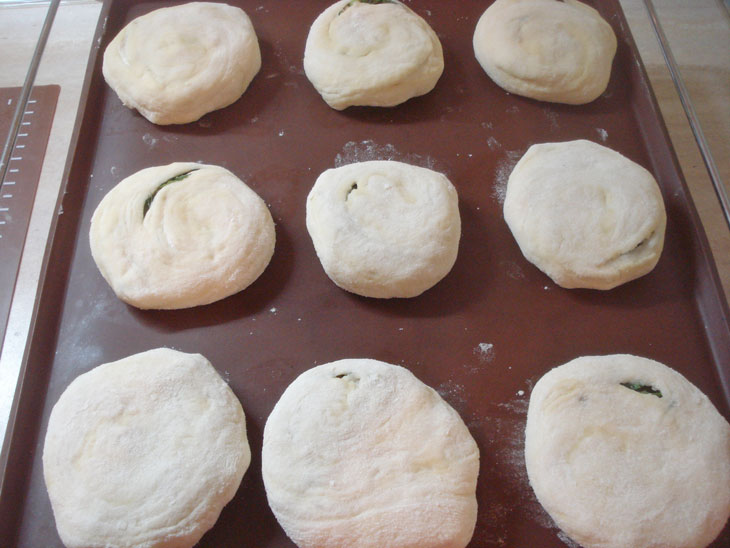 20. Lubricate the top with yolk.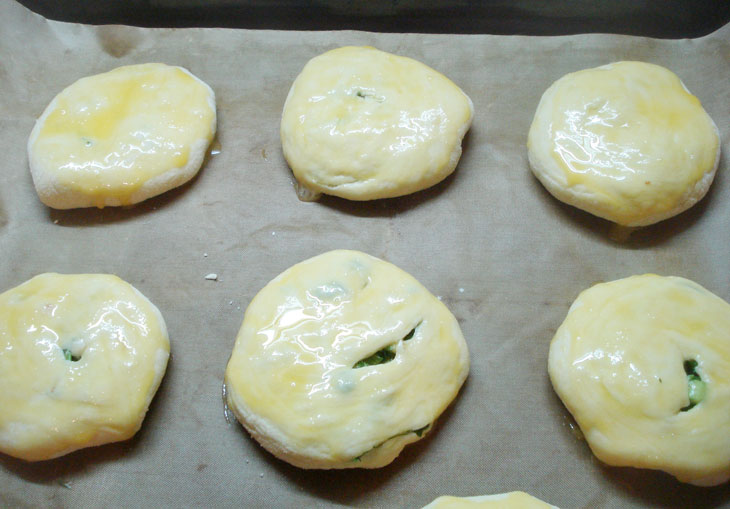 21. Bake puffs with filling at 200 degrees with convection turned on for 20-25 minutes.
Reddened, charmingly smelling of fresh herbs and baked apples, puffs with unusual filling are ready. These buns are perfect for a hearty breakfast, and for a quick snack. Try it!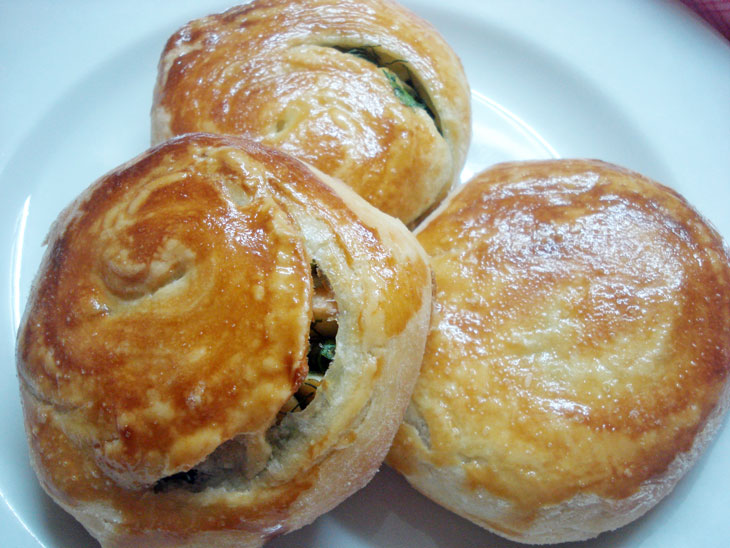 Bon appetit!