The principle of preparing such a dish is reduced to a long languishing over a quiet fire. The meat is soft and tender and just melts in your mouth.
For the recipe, use quality veal or beef pulp, a generous chunk of butter, onion, and garlic. Thanks to the onion, the beef will be juicy, and the garlic will make the meat incredibly fragrant. Considering the price of the entire set of ingredients, Kremlin-style meat can be classified as expensive recipes, but it's worth it. Fold all the components in layers and forget about the meat for 1-1.5 hours. The beef will fall apart – a true treat for the whole family. Prepare any side dish for this dish. Boil potatoes, rice or spaghetti. Prepare a large portion of meat at once to reheat the next day.
Ingredients:
Beef (or veal) – 400 g.
Onion – 100-150 g.
Garlic – 2 cloves.
Butter – 80-100 g.
Water – 150-180 g.
Apple cider vinegar – 0.5-1 tbsp. l.
Salt, black pepper – to taste.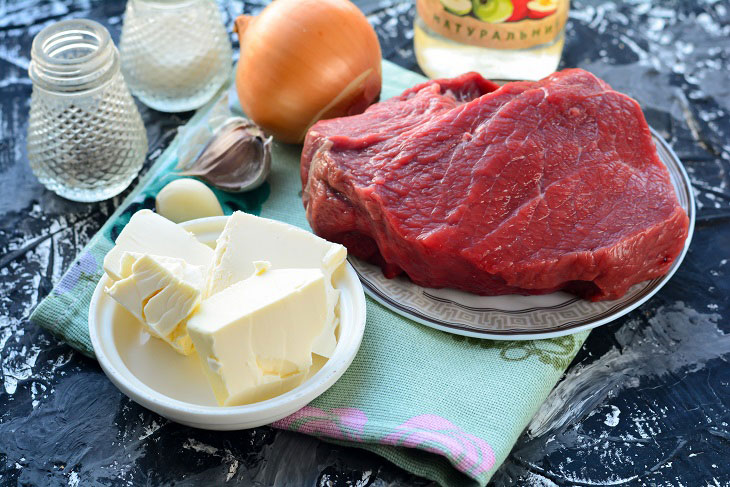 How to cook:
1. Rinse the beef pulp, dry it on napkins to remove excess water. Cut the meat into large pieces.
For the recipe, you can use any part of beef without the bone – i.e. fillet. Suitable neck, shoulder blade or "bull's eye" (or "nut").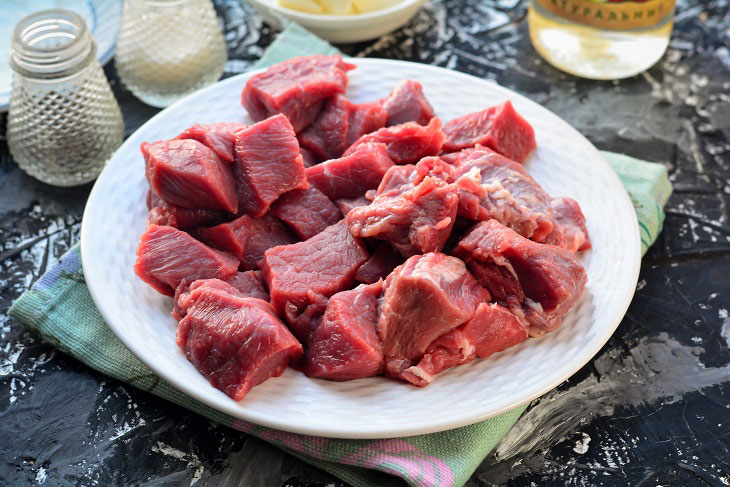 2. Put the pieces of beef on the bottom of the pan – distribute in an even layer.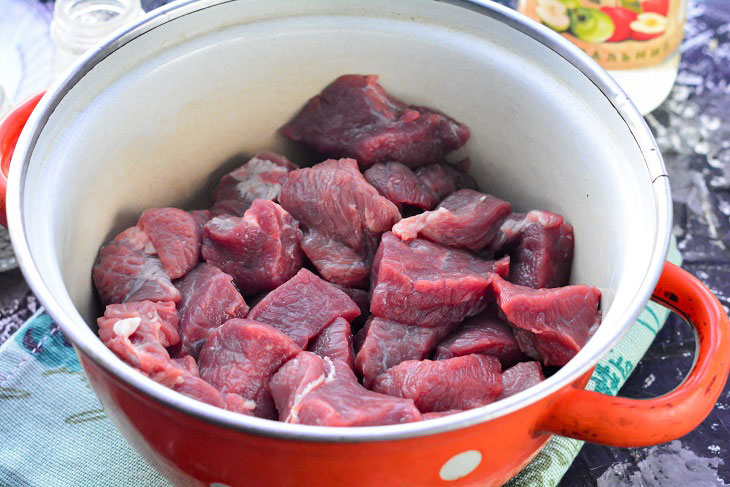 3. Peel the onion, rinse under running water, cut into thin half rings.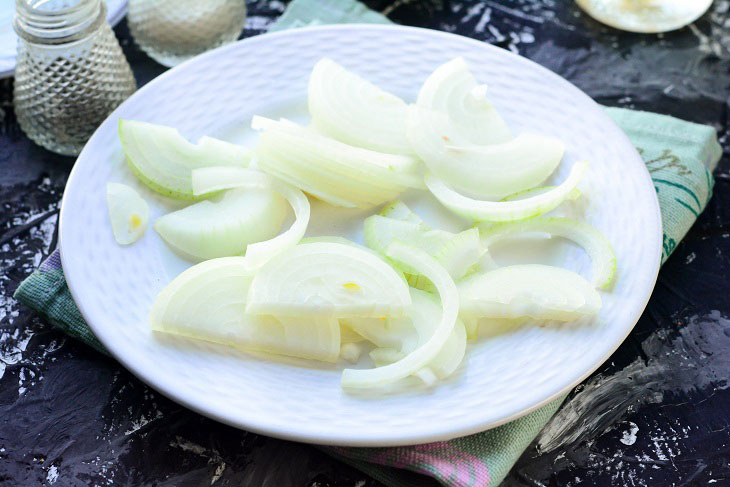 4. Spread a generous layer of onion over the meat – the onion will give the juice to the meat and it will turn out delicious.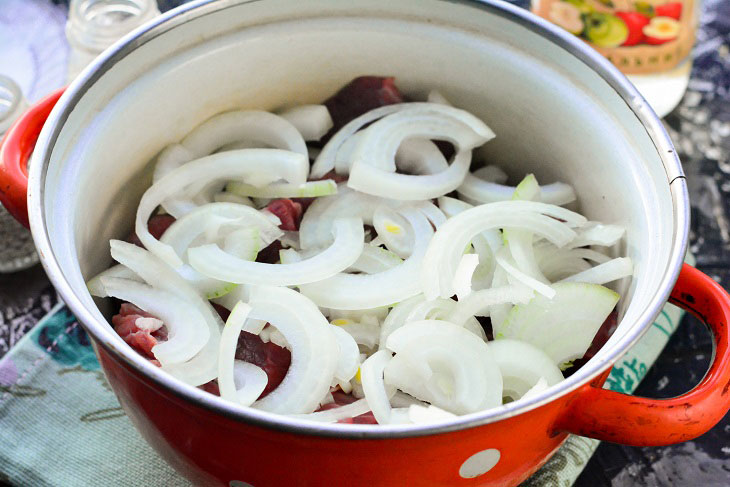 5. Cut the butter into strips and put it in the last layer.
A large amount of oil affects the final taste of the dish and its juiciness.
Pour in a small amount of water. Stewed meat in butter is unforgettable.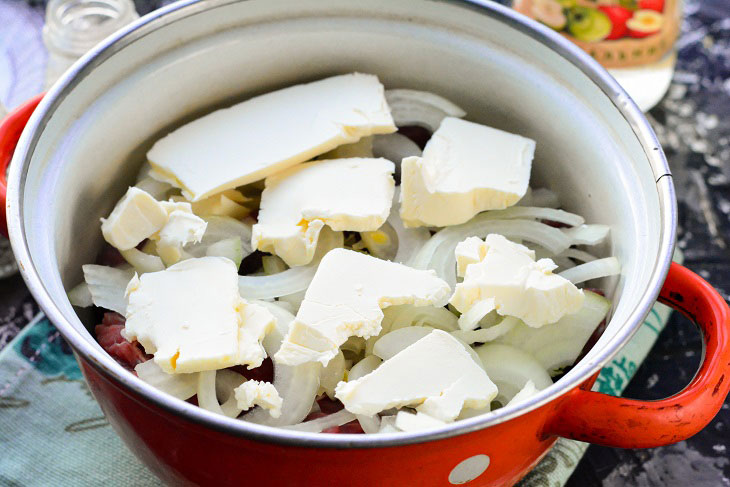 6. Put the meat on the stove, bring to a boil. Reduce the fire immediately to a minimum. Simmer the dish under the lid – 1 hour. The butter will sink down, melt, like a creamy beef sauce.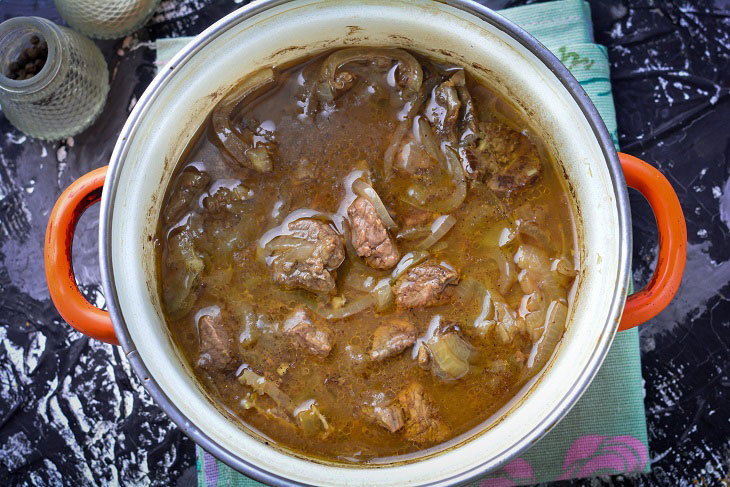 7. Then squeeze the garlic through a garlic press, add salt and black pepper to taste, add a little apple cider vinegar for a slight sourness. Simmer the meat for another 40-50 minutes.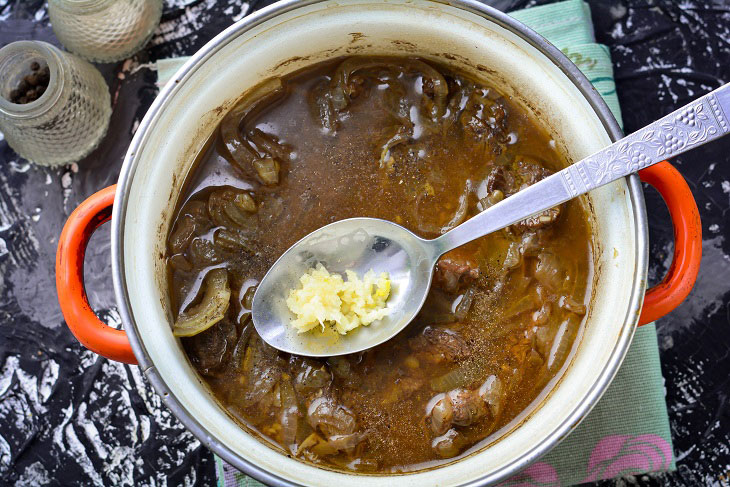 Serve the finished dish hot to the table. Complement your lunch with slices of bread, a side dish or vegetables.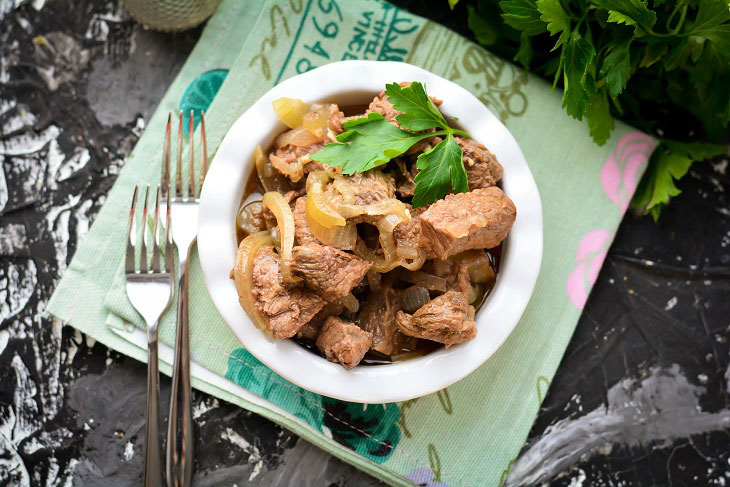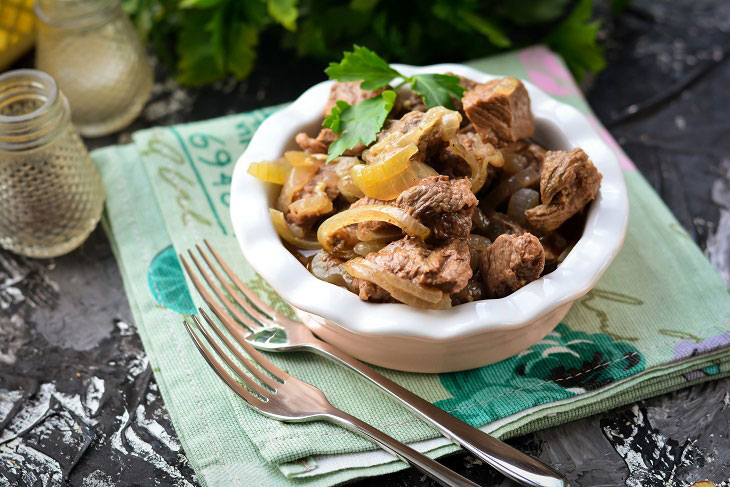 Bon appetit!