The Kuban appetizer with eggplant always turns out to be a very tasty and indispensable snack at any feast. Cooking it is quite fast, since vegetables can be served safely at the table already 2 hours after cooking.
When choosing eggplants on the market, you should give preference to not large vegetables, any garlic will do, but the greens must be fresh. It can be not only dill, but also parsley or some other, according to your taste preferences.
These eggplants are combined with any side dishes or meat dishes. As dishes for their preparation, an ordinary deep bowl or a glass jar is suitable.
Ingredients:
Eggplant (not large in size) – 1 pc.
Fresh tomato – 1-2 pcs.
Garlic – 1-2 cloves.
Salt – to taste.
Sugar – 1 pinch.
Vegetable oil (it is better to use oil without a pronounced odor) – 40 ml.
Vinegar 9% – 3 tbsp. l.
Fresh dill or any other greens – to taste.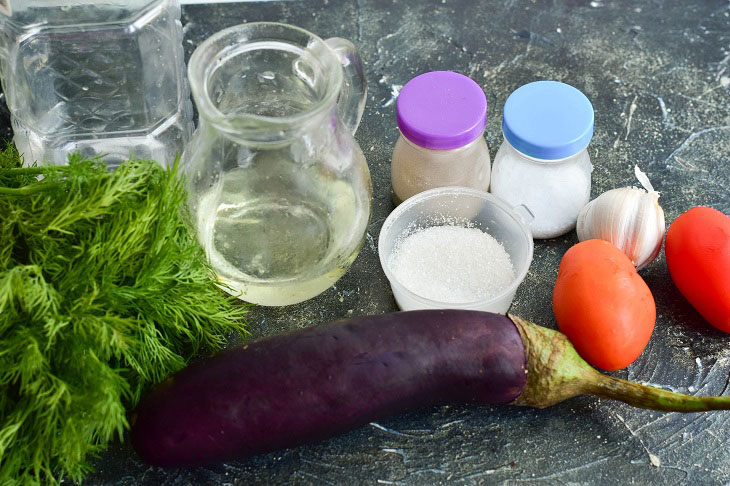 How to cook:
1. Wash, peel and cut the eggplant into medium-thick slices.
If you wish, then you can cut the eggplant into thin plates.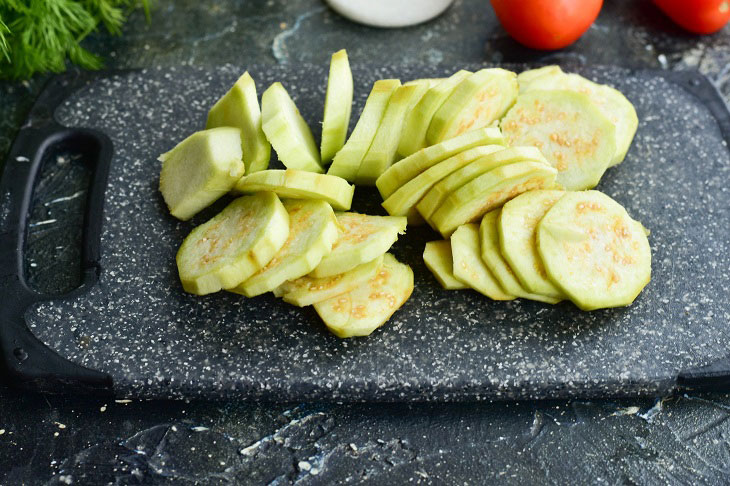 2. Heat vegetable oil in a frying pan, put the eggplants and fry them until a beautiful golden color on both sides.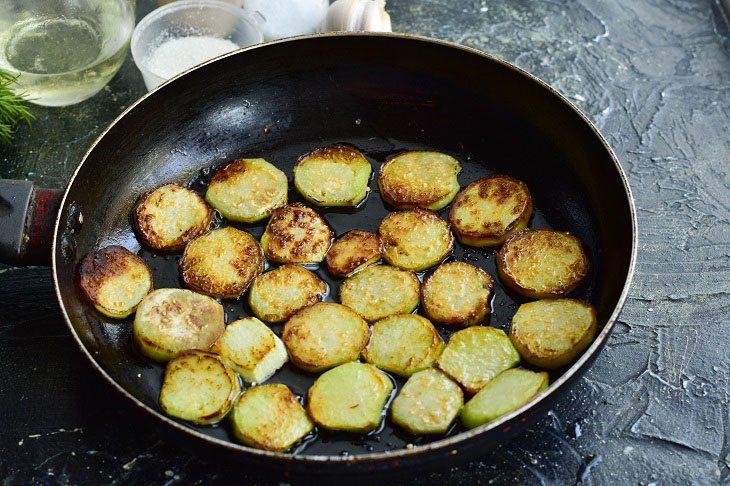 3. Pour vinegar 9% into a bowl and add twice as much water (you can use warm water so that the spices dissolve faster). Pour in salt and sugar. Mix well.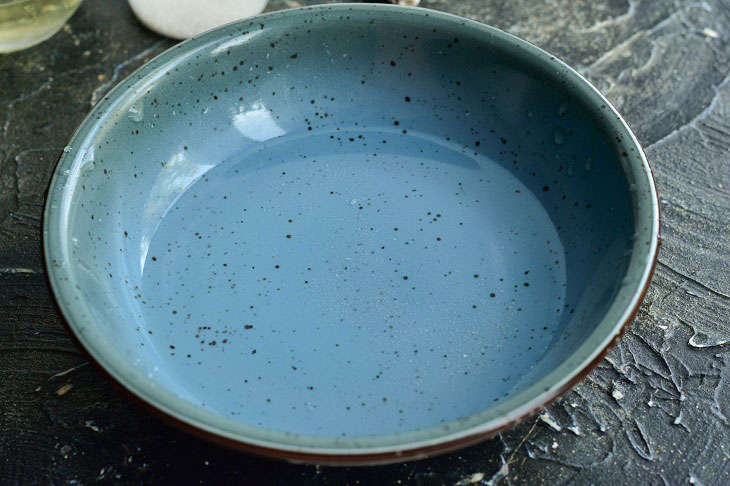 4. Put the fried eggplants into the prepared marinade.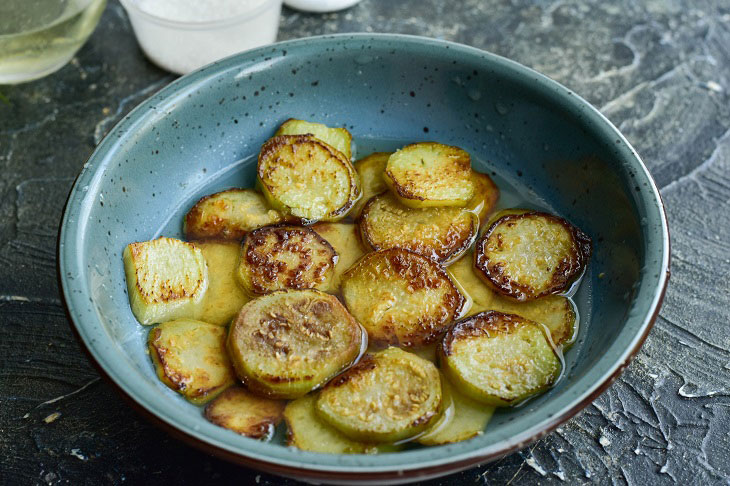 5. Finely chop the dill and garlic.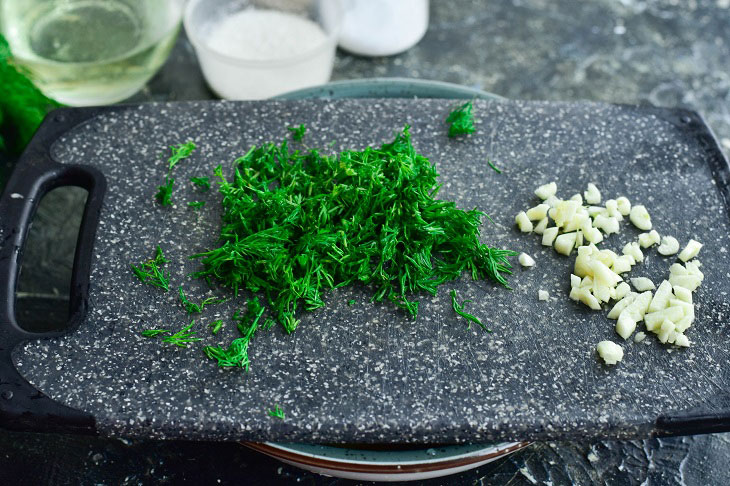 6. Add some greens and garlic to the eggplant.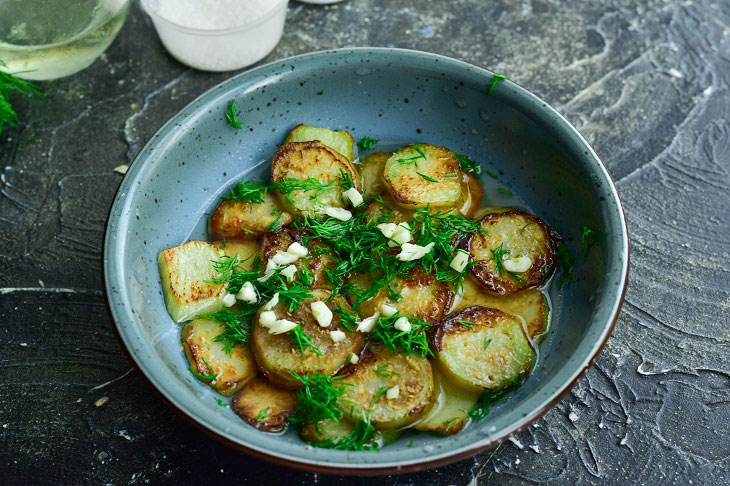 7. Wash the tomatoes, cut them into slices.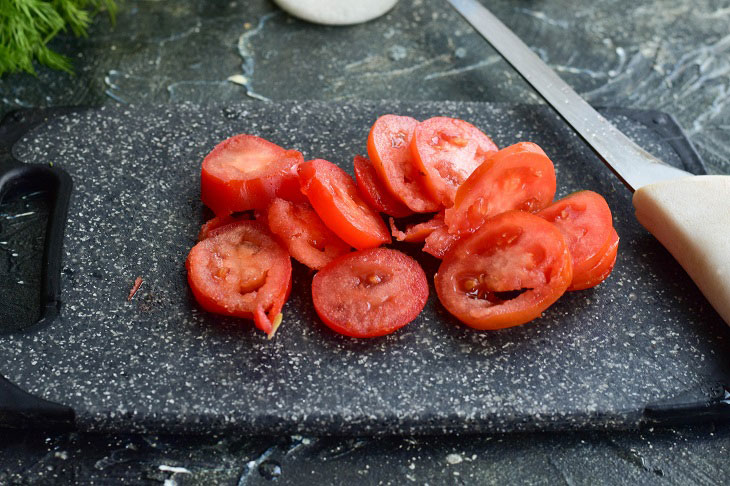 8. Put them on top of the eggplant.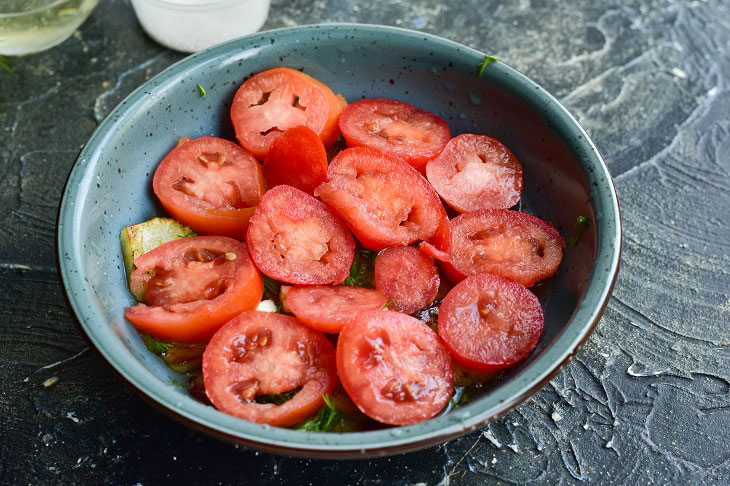 9. Top with the remaining finely chopped greens and garlic.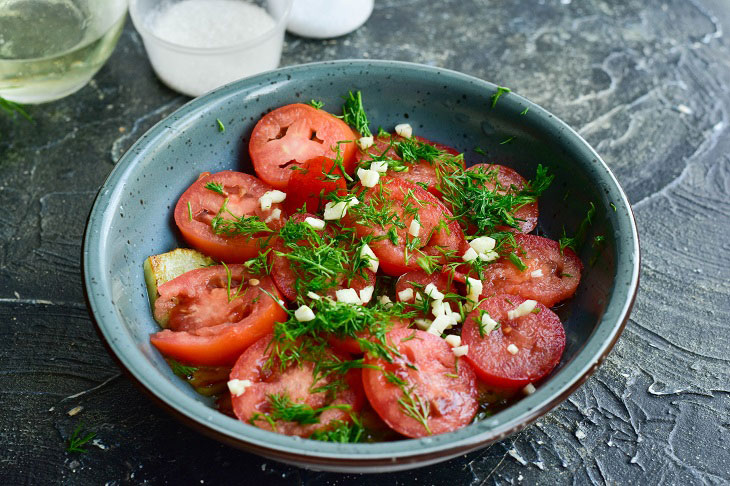 10. Now cover all the vegetables with a saucer, pressing down a little. Leave the eggplant to marinate for 2 hours or overnight in the refrigerator.
If you use a jar as a dish, then periodically press down the vegetables with a spoon.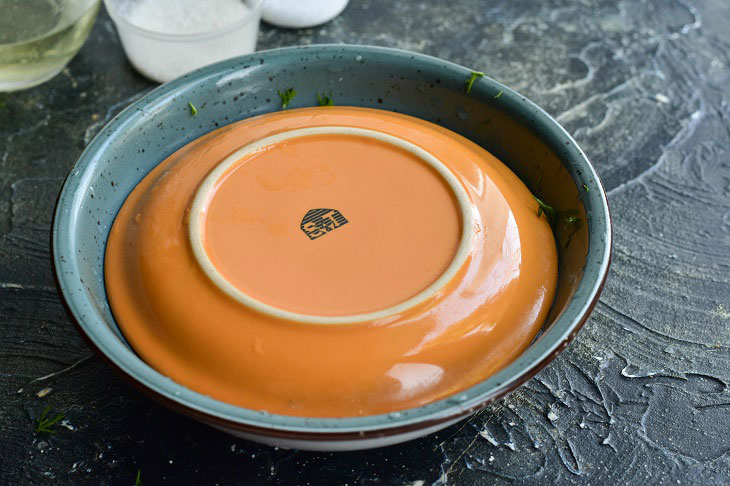 Here is such a Kuban appetizer with eggplant! Be sure to keep it in the refrigerator.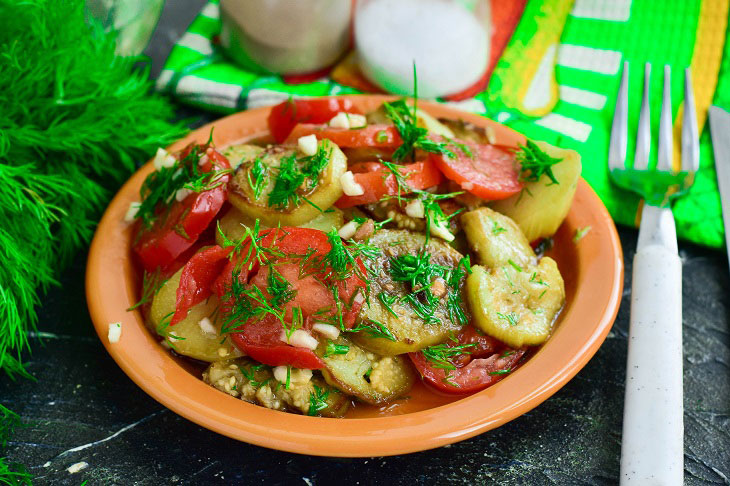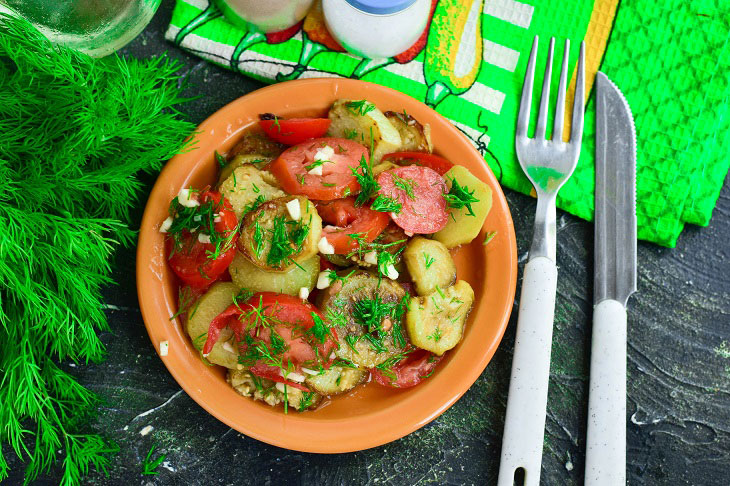 Enjoy your meal!