Lamb is very popular among many peoples of the world. Cook lamb ribs with potatoes in the oven and please your family with a hearty and delicious lunch or dinner. Potato pieces are soaked with juicy and fragrant lamb, and it turns out incredibly tender.
Ingredients:
Lamb ribs – 500 g.
Potato – 1 kg.
Carrots – 2 pcs.
Onion – 2-3 pcs.
Salt – to taste.
Ground black pepper – to taste.
Mustard – 1 tsp
Soy sauce – 2 tbsp. l.
Dried basil – 1 tsp
Vegetable oil – 50-60 g.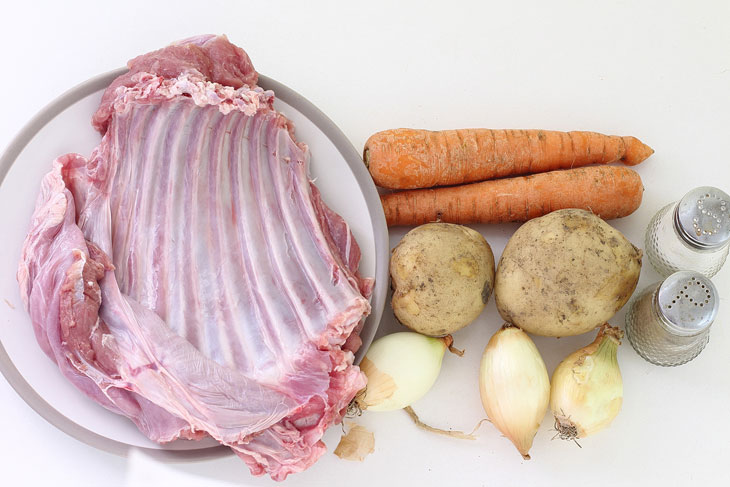 How to cook:
1. First of all, prepare the ribs. Young lamb is the most tender and tasty.
Do not use frozen meat for cooking, as it is not juicy.
If, nevertheless, the ribs are frozen, let them thaw in advance on the shelf of the refrigerator. Thus, the meat will not lose moisture. Rinse the ribs thoroughly and pat dry with paper towels. Divide them into portions.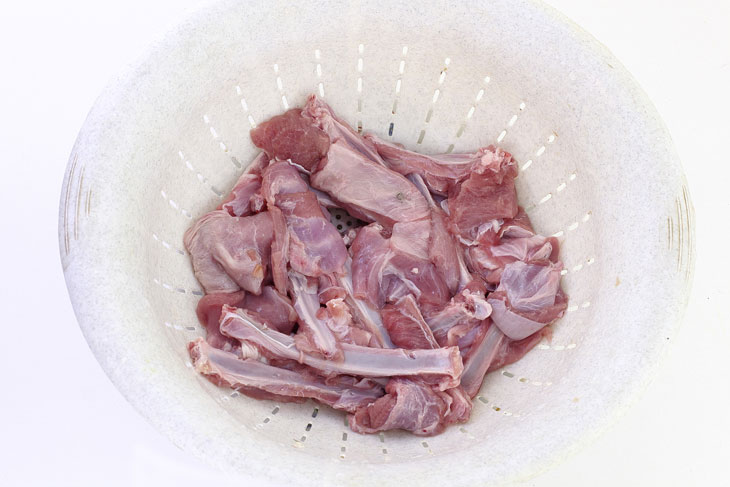 2. If the ribs are pre-marinated, they will cook much faster. Add mustard, ground black pepper, basil, soy sauce. Salt does not need to be added. Stir. Leave to marinate for 50-60 minutes. Choose the spices for pickling according to your taste. If desired, the ribs can be fried until golden brown to "seal" the internal juices.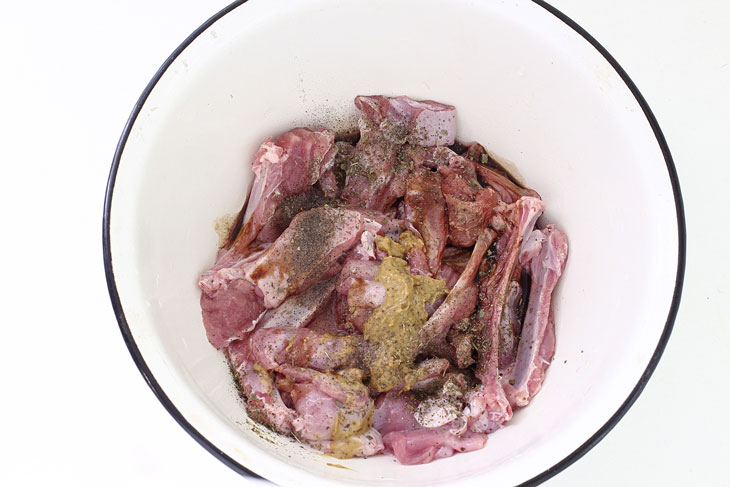 3. In the meantime, peel and wash the potatoes. Cut into large circles or slices.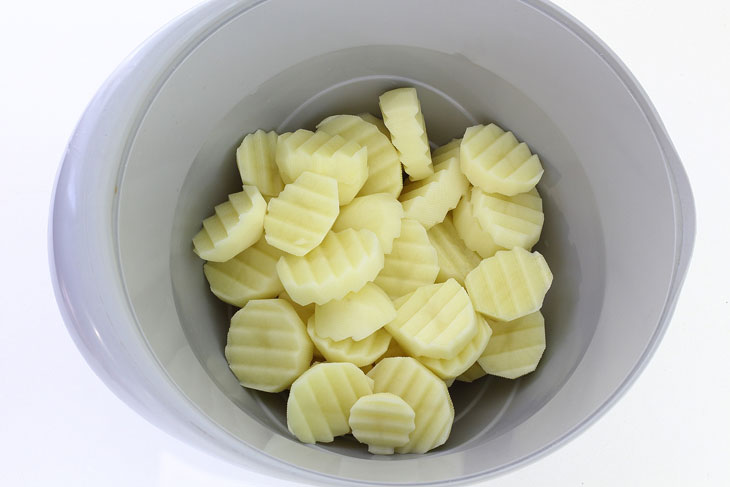 4. Peeled and washed carrots cut into large rings. Add to potatoes.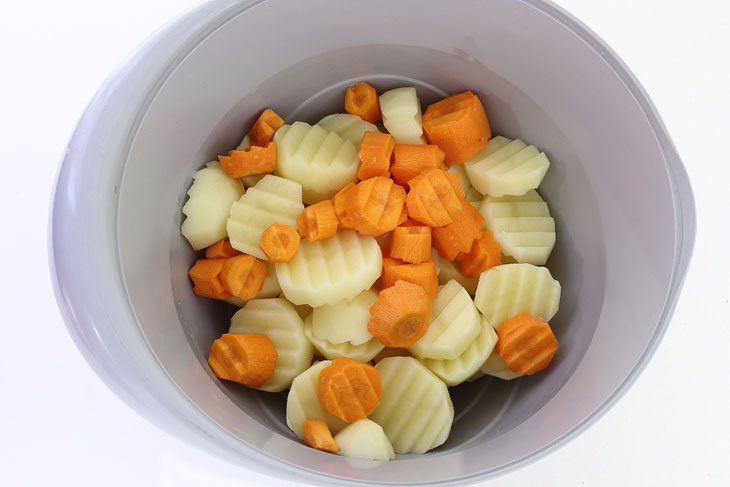 5. Peel the onion. Cut into rings. Add to vegetables. Season with salt and pepper. Stir.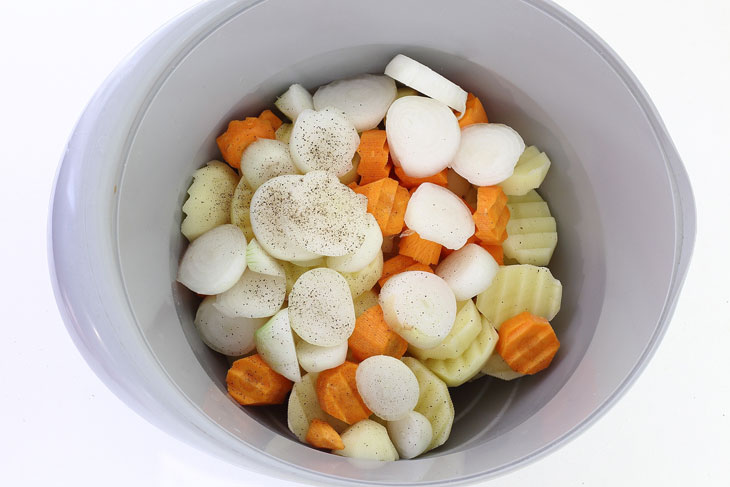 6. Immediately transfer the vegetables to the roasting sleeve. Spread lamb ribs on top. Pour in vegetable oil. Preheat oven to 180 degrees. Send to bake for 50-60 minutes. Baking time depends on the power of the oven. If the ribs of an old ram, increase the baking time by 20-30 minutes.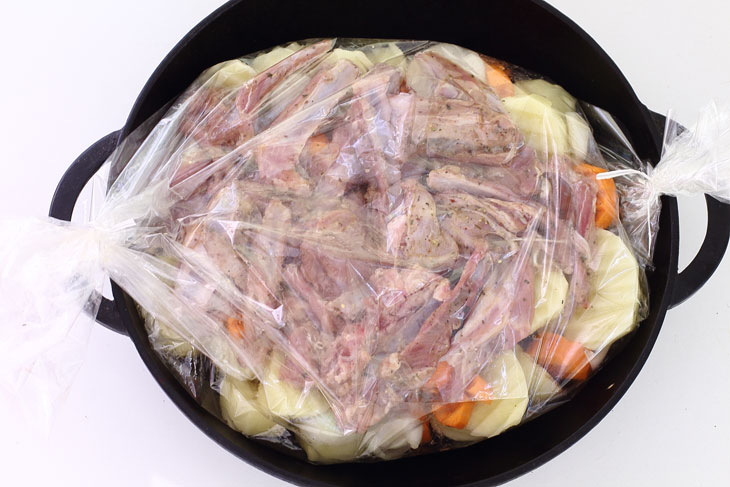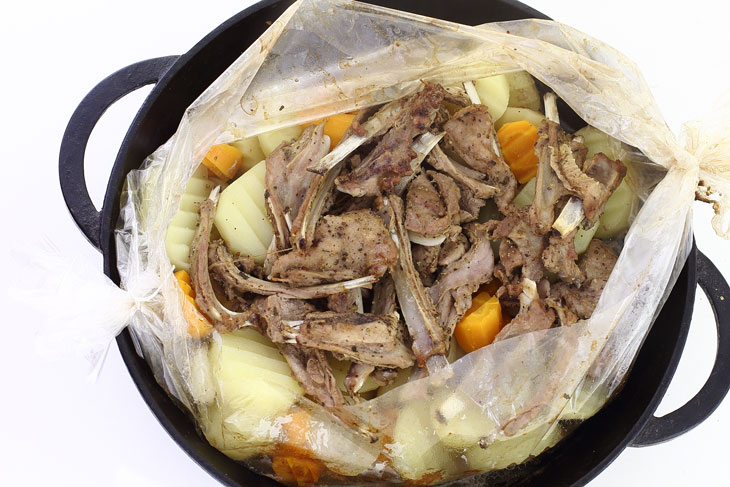 Lamb ribs with potatoes in the oven are ready. Serve with fresh vegetables and aromatic herbs.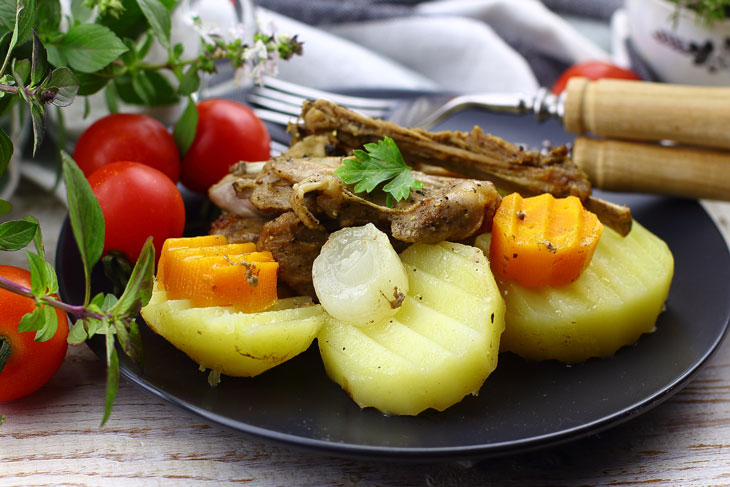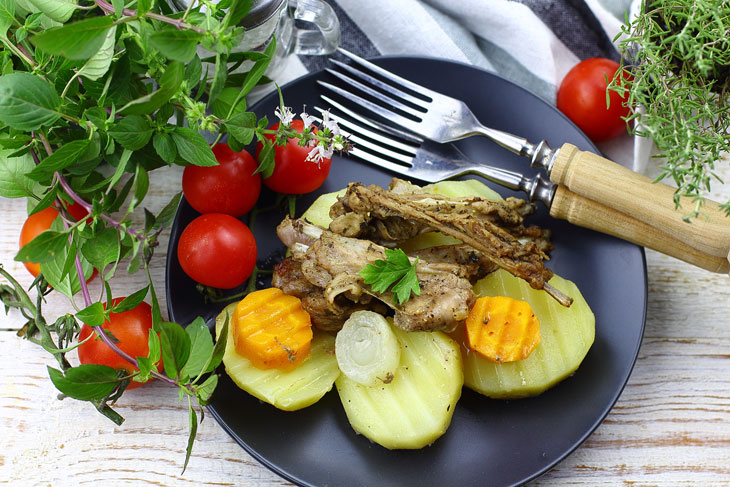 Enjoy your meal!