The recipe for pita pies with cabbage will help out when you need to prepare some kind of quick snack or breakfast from a minimum set of products. All you need is vegetables and thin Armenian lavash (leavened).
No fussing with dough or rolling! It is especially convenient if the stewed cabbage remained in your refrigerator from yesterday's dinner. Spread out the stuffing, wrap it up and that's it. Pies are fried in a pan, so they turn out golden, very juicy and fragrant. Freshly cooked, they are crunchy, and when they stand, they will become softer, but still remain tasty. You can take it with you to work as lunch, eat it cold or warm it up in the microwave.
Ingredients:
Thin Armenian lavash – 2 large sheets.
White cabbage – 300 g.
Onion (large) – 1 pc.
Carrot (small) – 1 pc.
Tomato paste – 1 tsp
Salt – to taste.
Sugar – 1 pinch.
Ground black pepper – 1-2 pinches.
Sunflower oil – 4 tbsp. l.
Chicken egg – 1 pc.
How to cook:
1. Thinly chop the cabbage with a knife, grate the carrots on a coarse grater. Mix together. Salt and crush with your hands to soften the vegetables. Heat 2 tablespoons of vegetable oil in a frying pan. Put the vegetables and fry for 10 minutes over medium heat, stirring occasionally.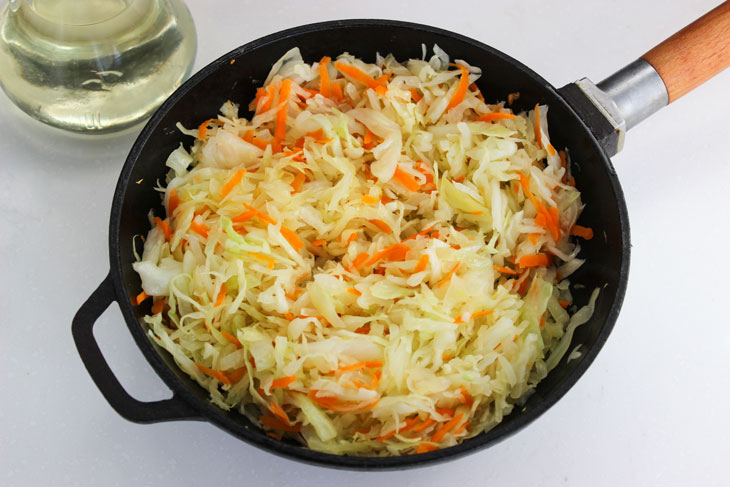 2. Cut the peeled onion into cubes. Pour it into the pan to the stewed vegetables, pepper. Continue to sauté, stirring occasionally, until the onion is softened and the kale is cooked through, about 10 more minutes.
To make the filling juicy, cover the pan with a lid.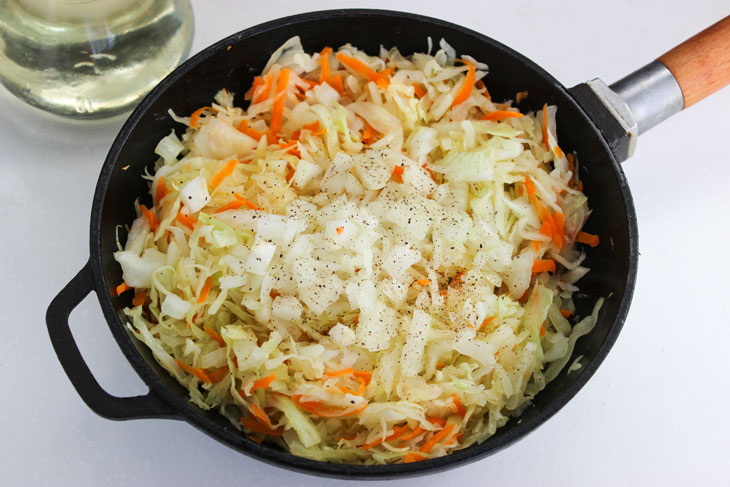 3. Add a teaspoon of tomato paste for color. And a pinch of sugar to balance the tomato sourness. Fry a little more, until soft (5-10 minutes depending on the type of cabbage). The filling is ready, pour it into a bowl to cool faster.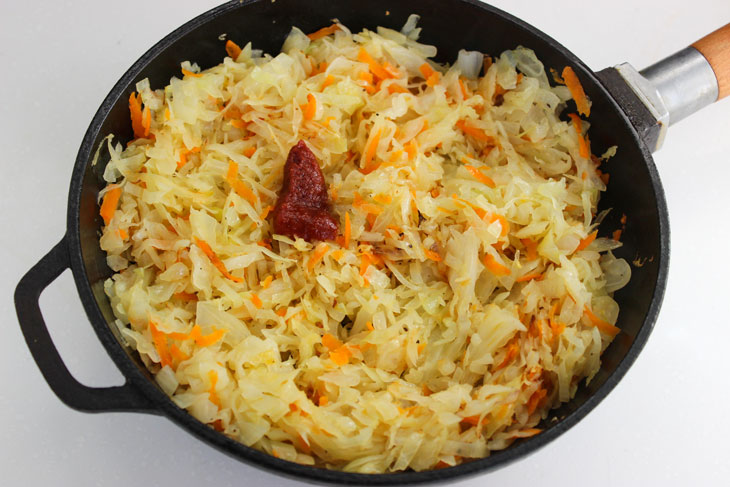 4. In the meantime, take care of the pita bread. Cut it with scissors into 4 equal parts – you should get long ribbons.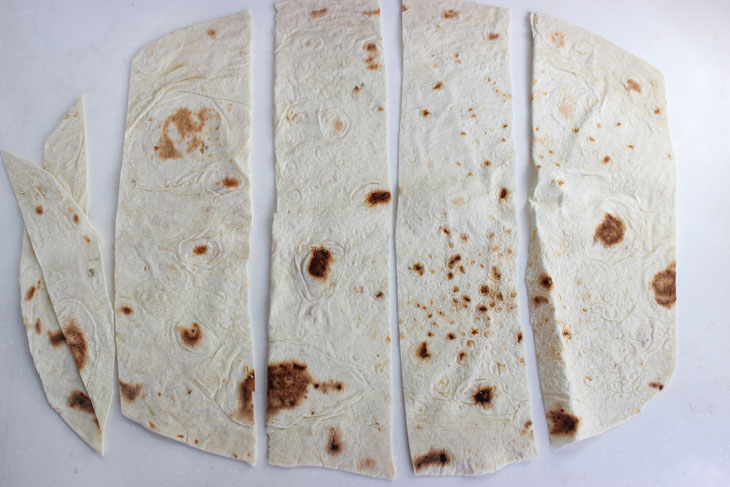 5. Put a portion of the cabbage filling on the edge of the pita bread.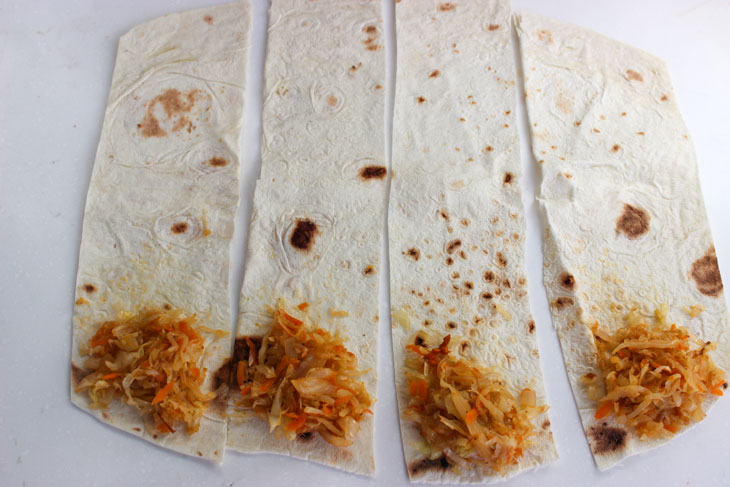 6. Fold into a triangle, bending one or the other side of the pita bread alternately.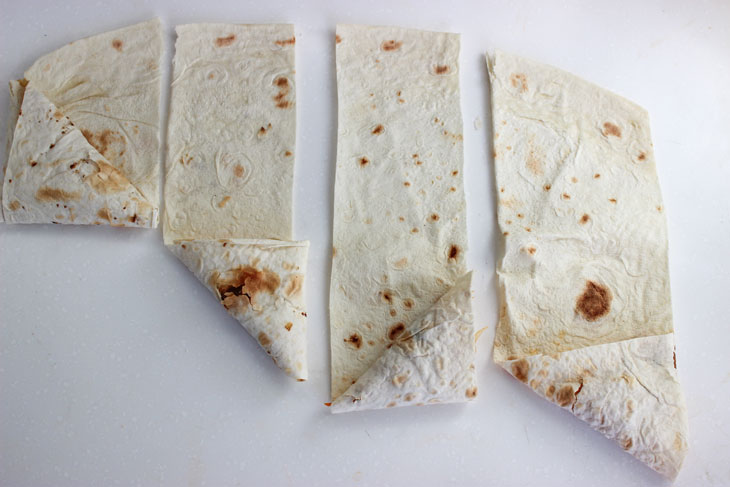 7. To prevent the edge from unfolding, grease it with a loose egg – it will stick and hold tightly.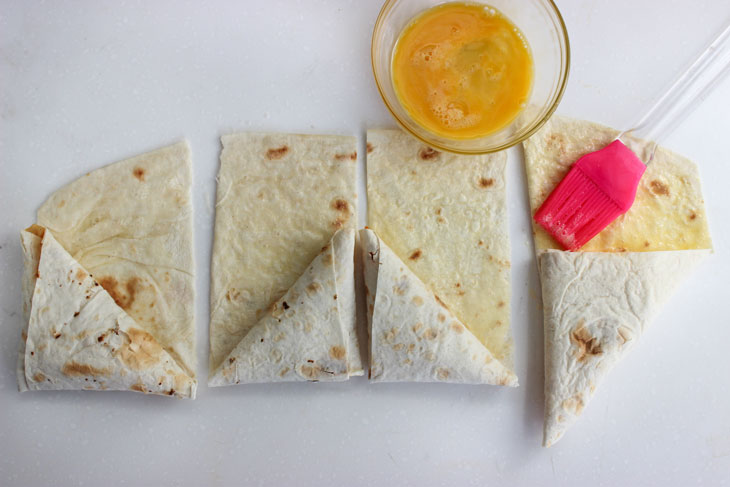 8. Heat a couple of tablespoons of oil in a frying pan. Fry pita bread pies with cabbage in a frying pan until golden brown on both sides. They are fried quickly enough, so the fire should be moderate so that the pita bread becomes golden, but does not burn.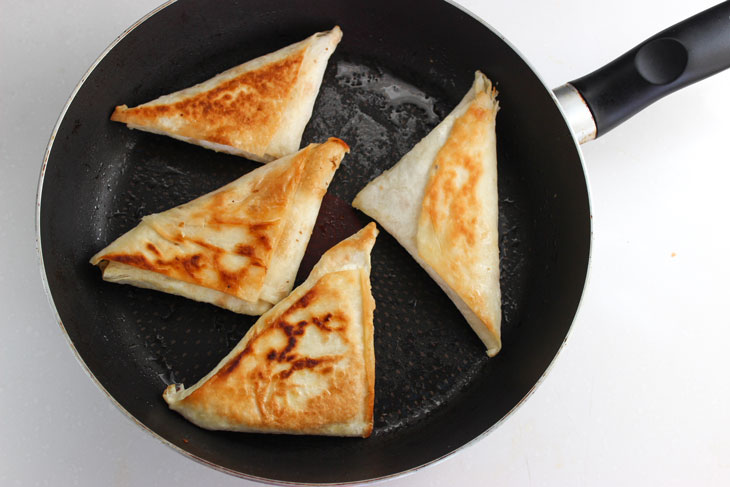 There will be 8 pieces in total. Serve warm. You can add your favorite sauces if you like.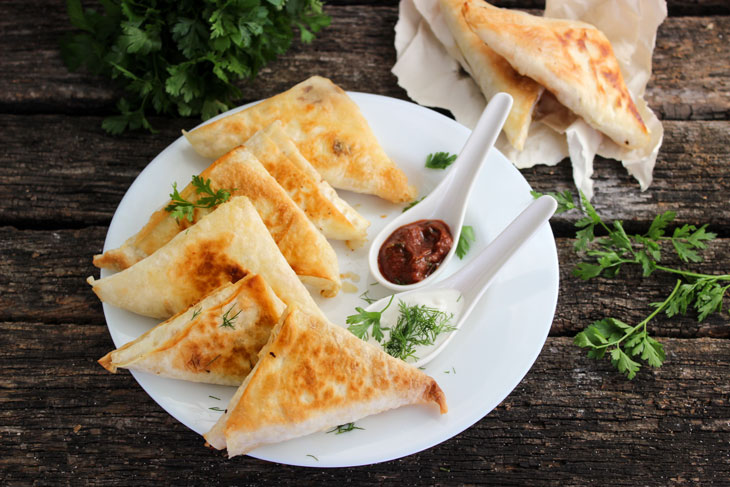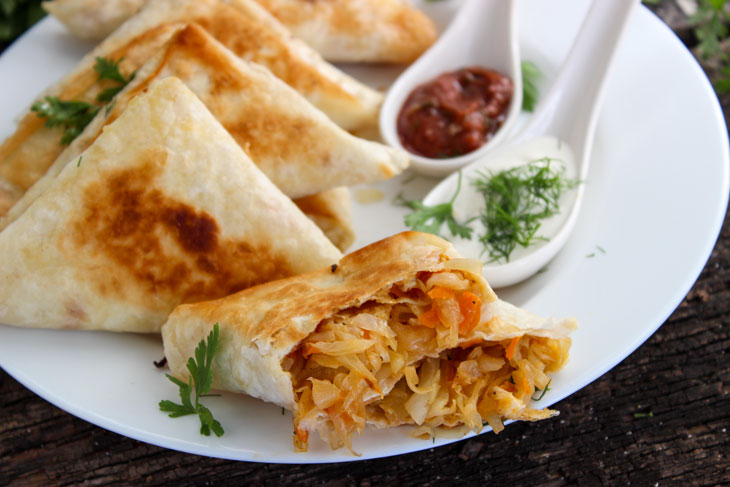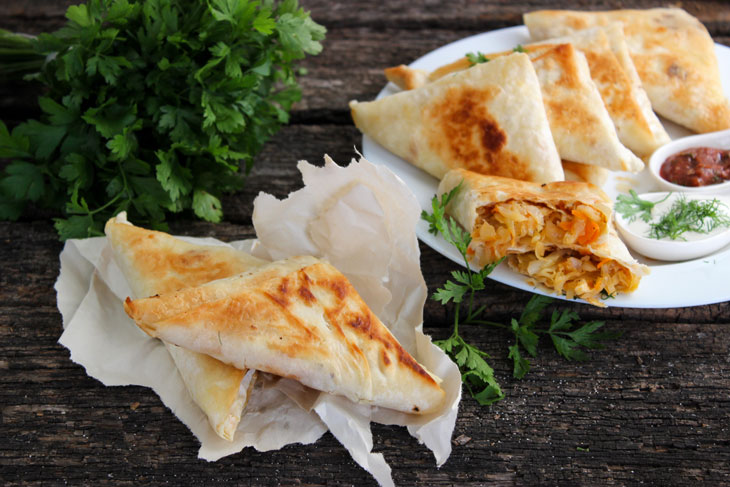 Enjoy your meal!