Mashed potato pancakes are always very original in appearance and tasty. To prepare them, it is best to boil the potatoes in advance and crush them with a crush. Thus, the cooking time will be significantly reduced. You can serve them to the table with sour cream or any other sauce that you like best to taste. When choosing a potato in a store or market, it is better to buy one that has a yellow color inside, such a vegetable will be tastier.
Fry the pancakes only in a pan with a non-stick coating, so they will not stick to the bottom, and it will be convenient to turn them over. Be sure to add an egg to the mashed potatoes. As for spices, you can opt for those that you like. Salt and pepper were used in this recipe. However, you can safely add chopped herbs and dried paprika or garlic. Thus, the pancakes will come out even more refined in taste.
Ingredients:
Mashed potatoes – 250-350 g.
Salt – to taste.
Black pepper – to taste.
Hard cheese – 50 g.
Chicken egg – 1 pc.
Flour – 1.5 tbsp. l.
Vegetable oil – 50 ml.
How to cook:
1. So, if you haven't boiled the puree, then peel the potatoes and cut them into medium pieces. Pour the vegetable with clean water, add salt and boil for 20 minutes. After that, just crush the potatoes with a special pusher. Let the puree cool, transfer it to a bowl and beat in the chicken egg.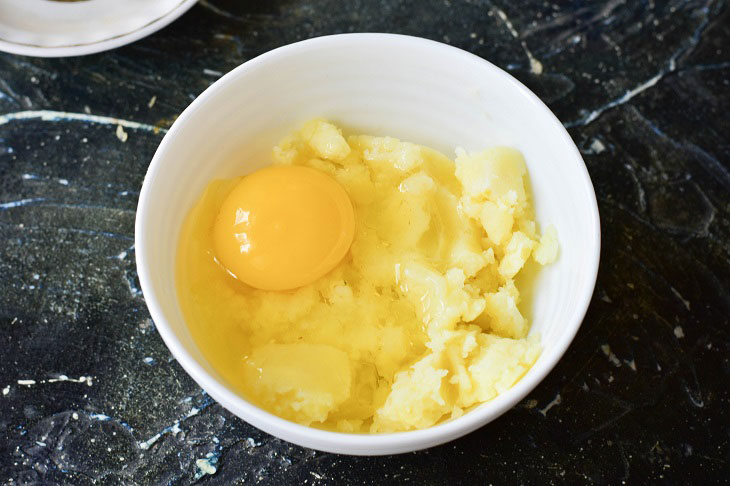 2. Add salt and black pepper.
At this stage, if you want, then add other additives, such as chopped dill and dried garlic or paprika.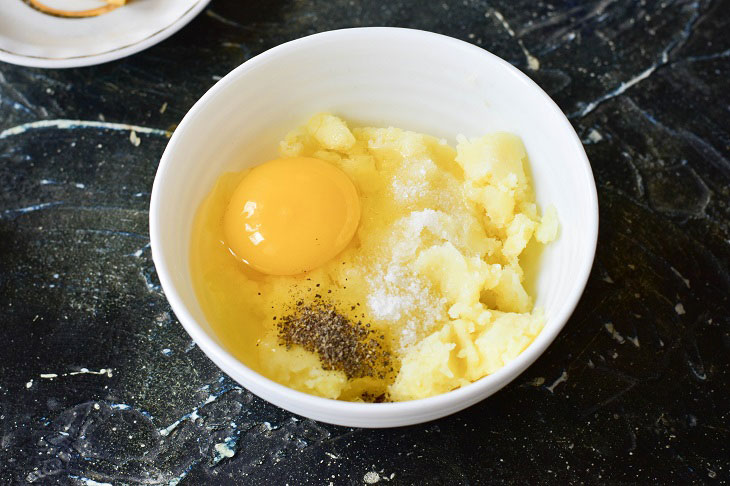 3. Grate hard cheese on a coarse grater. So the pancakes will come out more original in taste. However, if you do not like cheese, then you can not add it.
4. Add flour and mix everything well.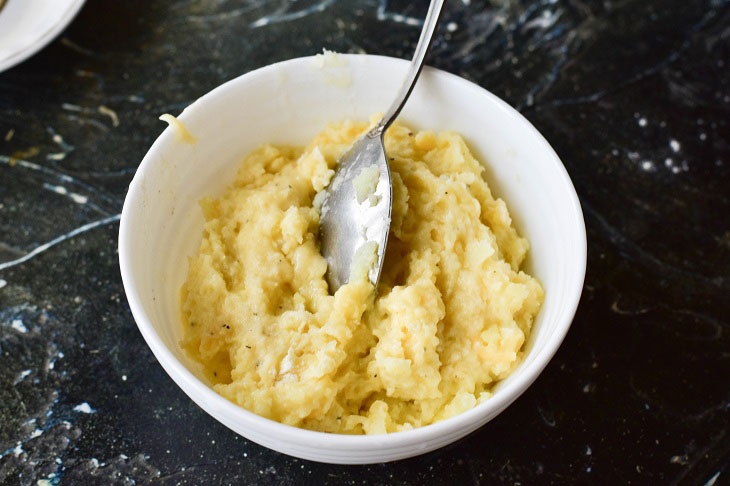 5. Now heat the vegetable oil in a frying pan. Spoon out potato pancakes.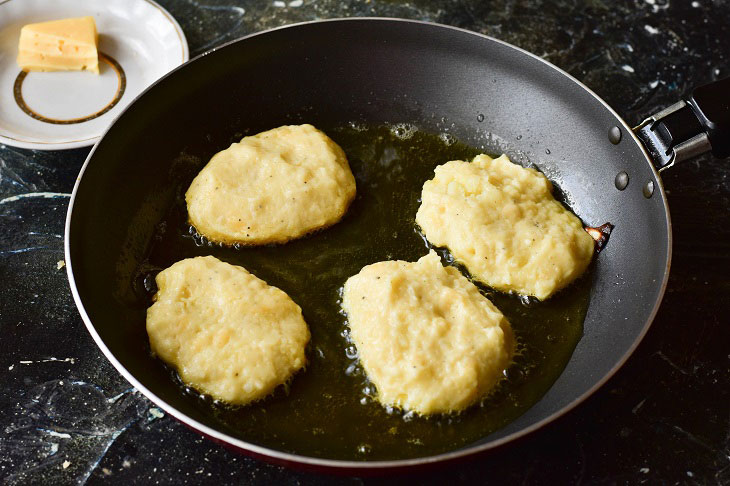 6. Fry them over medium heat for 1-2 minutes on each side.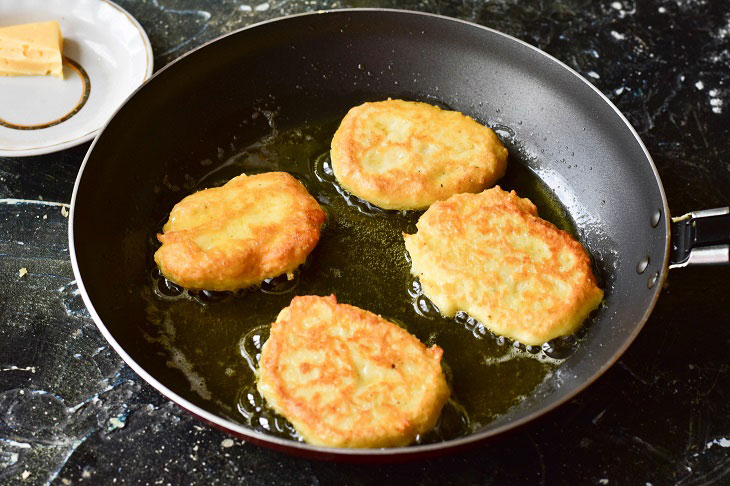 7. Lay out the finished pancakes on a paper towel. In a minute, you can safely send them to a dish and serve them to the table.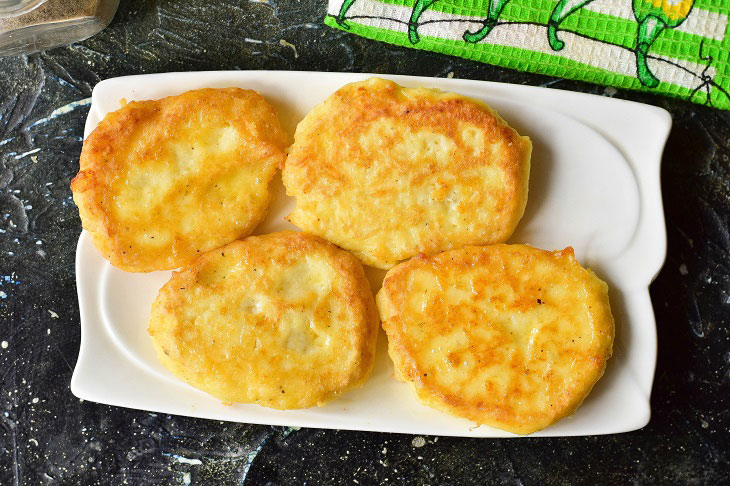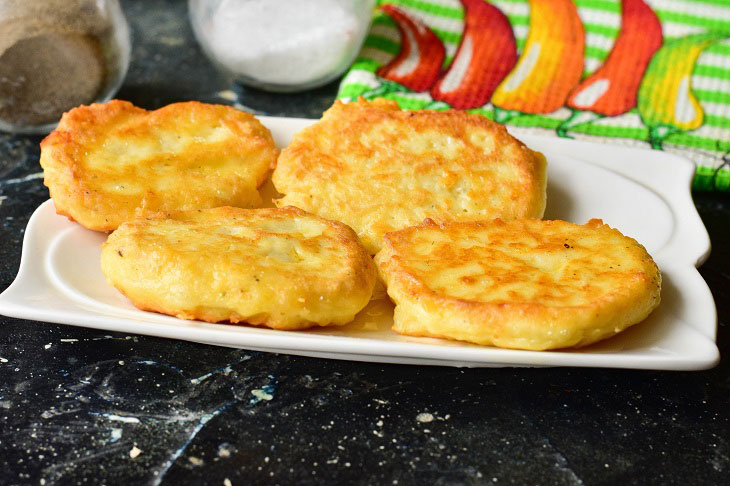 Bon appetit!