Lavash roll with sprats is not only very original in appearance and is an excellent snack at any holiday, but it also turns out to be quite satisfying. Therefore, as a quick snack, it is simply irreplaceable.
When choosing sprats at the grocery store, give preference to a trusted brand. Sprats should not be too small and what kind of appetizer will turn out depends on their taste. Lavash can be purchased white in color or yellow. The second option looks more advantageous on an idle table, since the appetizer comes out brighter and more attractive in color. However, if only white pita bread is on sale, use it without hesitation. Also, if you wish, you can replace chicken eggs with processed cheese or add it to the ingredients that will be written below.
Ingredients:
Sprats – ¼ banks.
Chicken eggs – 2 pcs.
Lavash – 1 pc.
Mayonnaise – 20 g.
Cooking:
1. Grate boiled chicken eggs into a bowl. If you also decide to add melted cheese, then grate it too.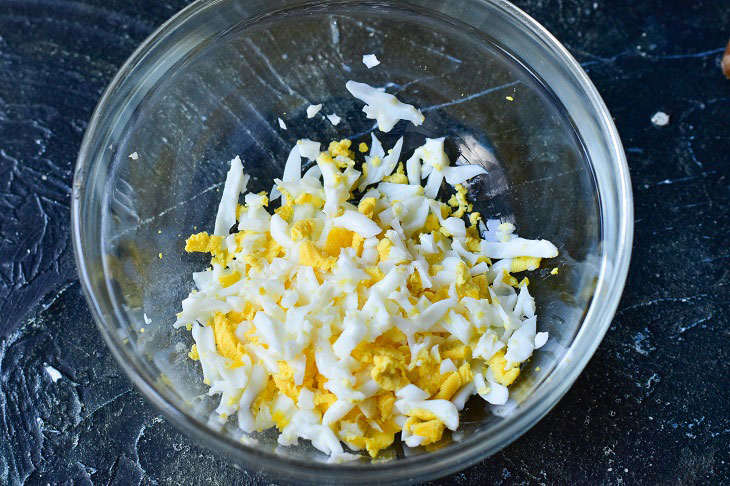 2. Immediately add mayonnaise to them. You can cook it at home. To do this, simply beat the oil, egg, salt and vinegar well with a submersible blender.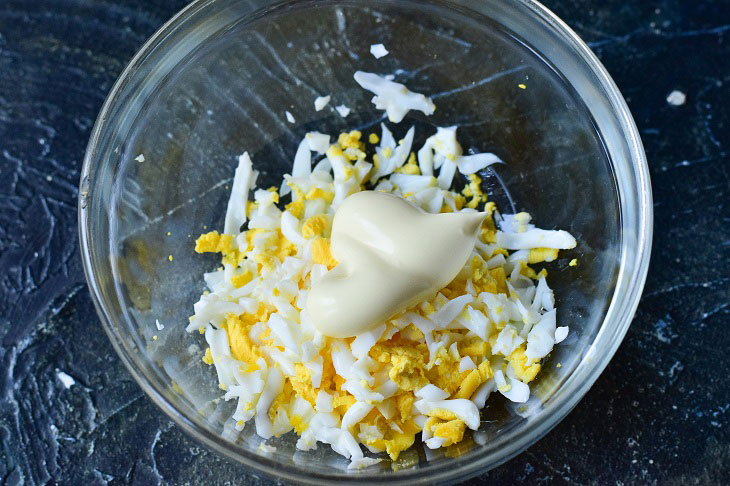 3. Mix all ingredients very well.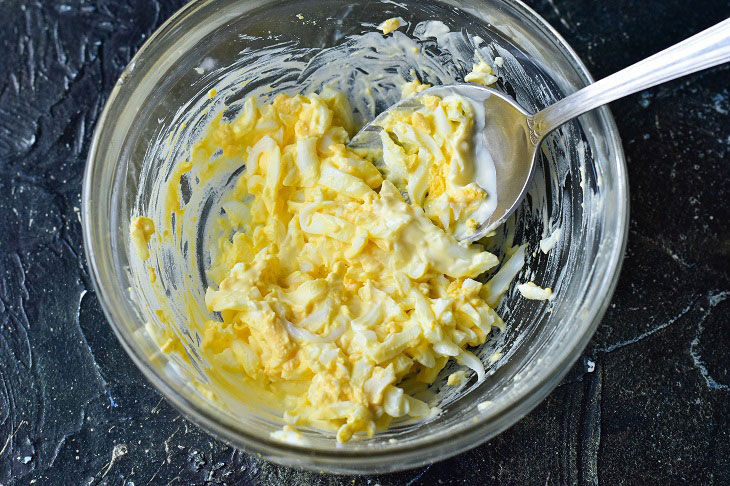 4. Open a jar of sprats.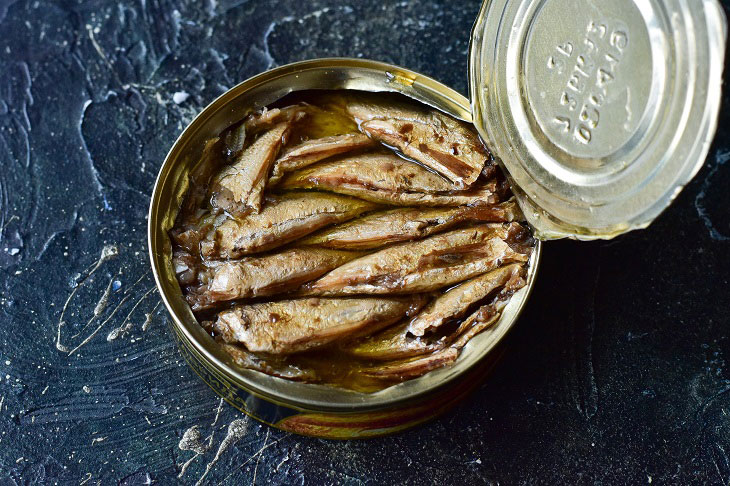 5. With a fork, carefully transfer the desired amount to the board. Cut each fish in half.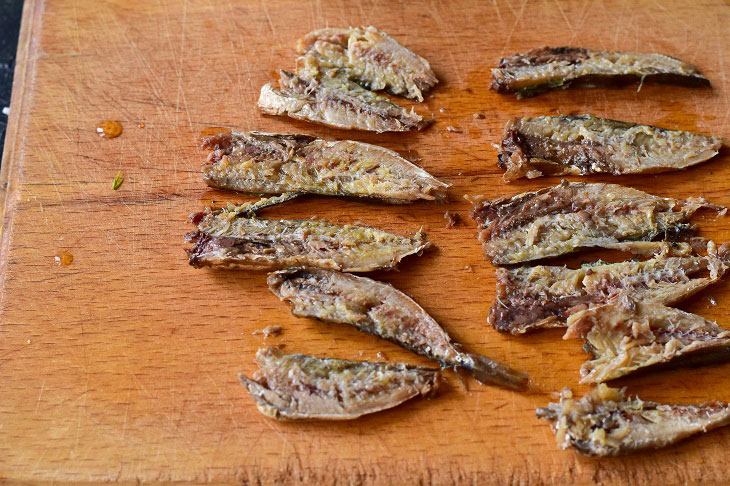 6. Now take the pita bread, unfold it and put it on the table. Put the filling on the pita bread, smooth it out.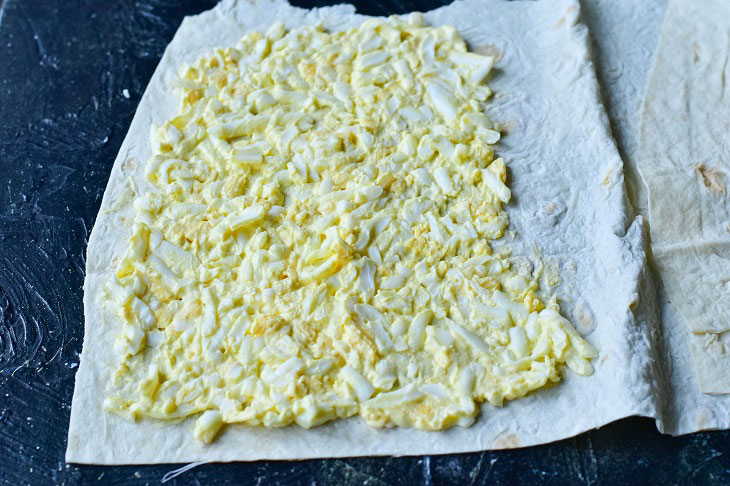 7. Then lay out the sprats in two rows.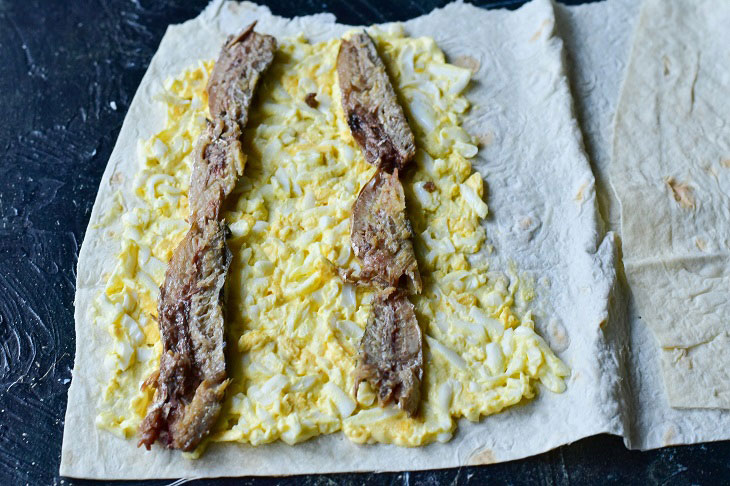 8. Roll pita bread into a roll.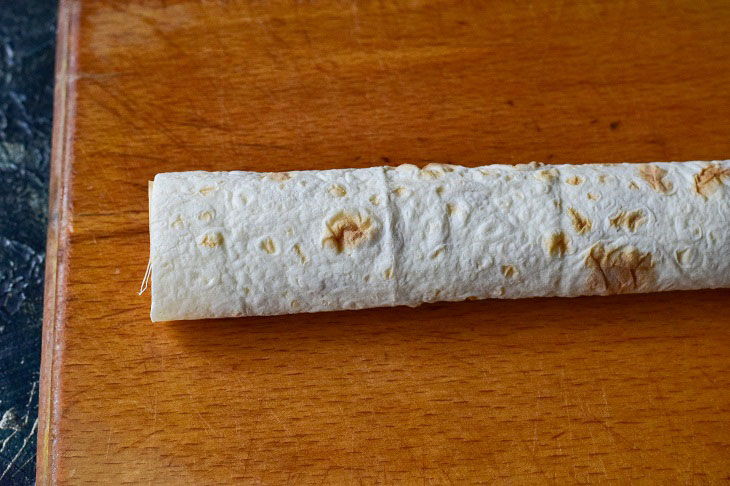 9. At the end, cut it into pieces.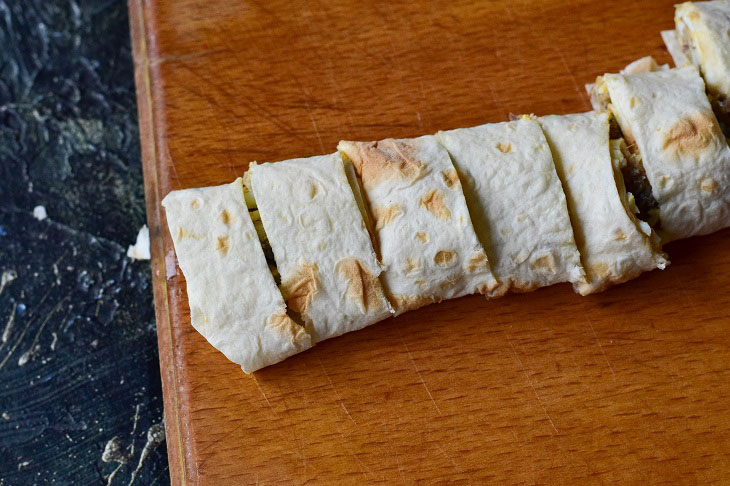 10. Put them on a plate.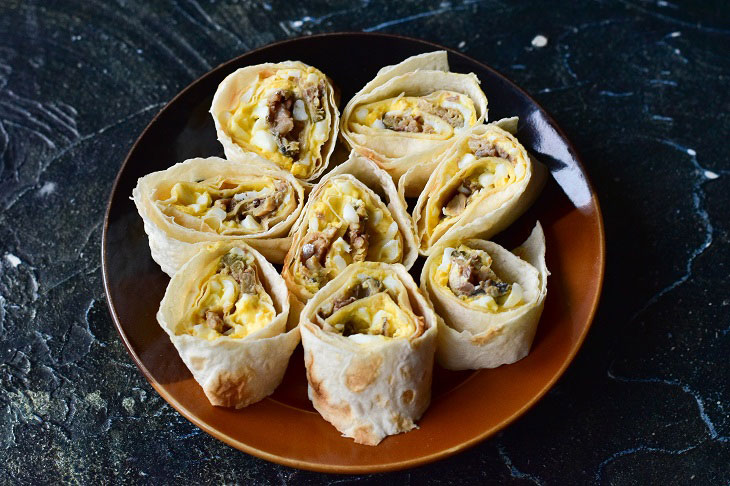 11. Put a sprig of dill on top.
Serve the pita roll immediately to the table.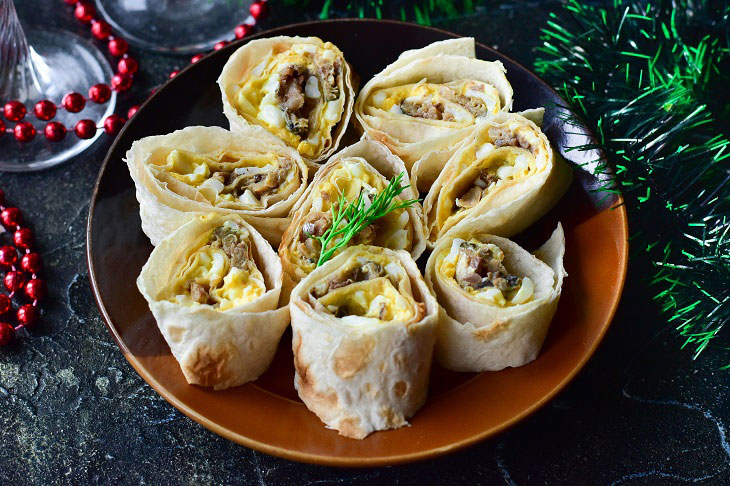 Enjoy your meal!