Salad "Miner's" can be prepared very quickly as a quick snack for dinner or on the festive table. You can serve the salad in a bowl, as in this recipe, but, in the classic version, the salad should be laid out on a flat dish in a slide. When choosing products for its preparation, it is worth buying chicken fillet, onion and garlic. Pickled cucumber should be used pickled not barreled, otherwise it can spoil the taste of the salad, because it is too sour. You need to fill the salad with vegetable oil, but any other is suitable for this purpose. By the way, if you like turkey fillet more than chicken, then you can use it.
I would like to note that due to the fact that the salad is prepared from meat, it turns out to be quite satisfying. That is why, you do not need to additionally prepare a side dish for it. But, if there is such a desire, then you can safely boil the cereal that you like best. Or, as an option, make mashed potatoes or bake them in the oven.
Ingredients:
Fillet – 1 pc.
Onion – 1/4 pc.
Garlic – 1 clove.
Cucumber – 1-2 pcs.
Bay leaf – 1 pc.
Peppercorns – 4-6 pcs.
Vegetable oil – 80 ml (30 ml – for salad dressing).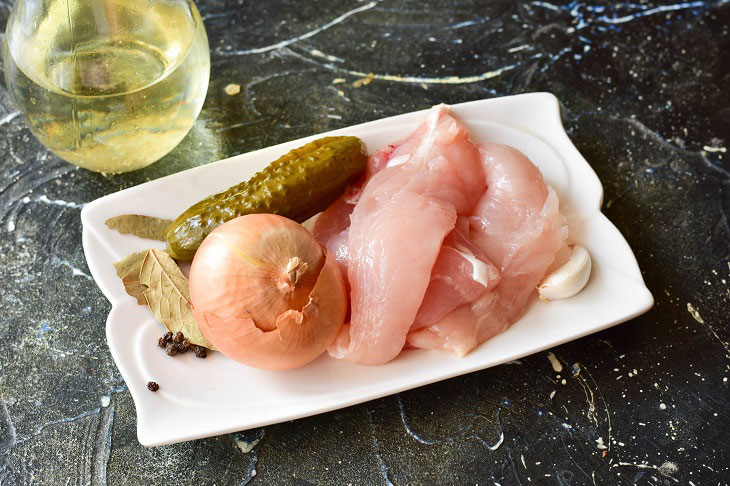 How to cook:
1. So, cut the cucumber on a cutting board into small cubes.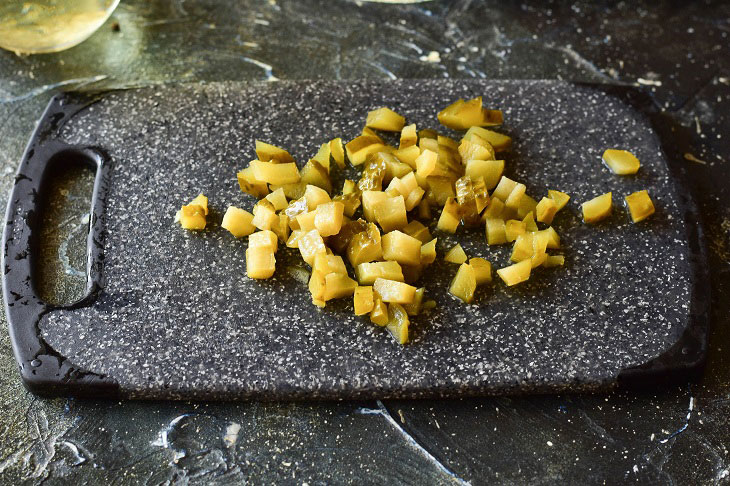 2. Peel the onion and cut it into rings. Disconnect them from each other. Use part of the onion to make a salad.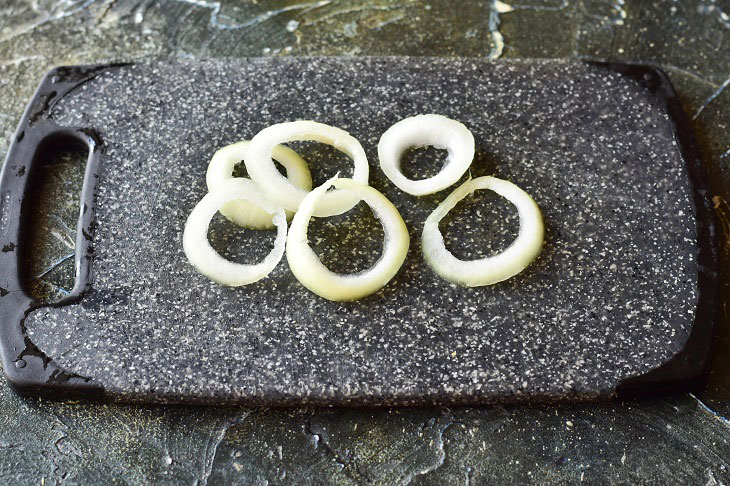 3. Heat vegetable oil in a frying pan. Cut into medium-sized pieces, put them in a pan. Roast the meat for 5-6 minutes.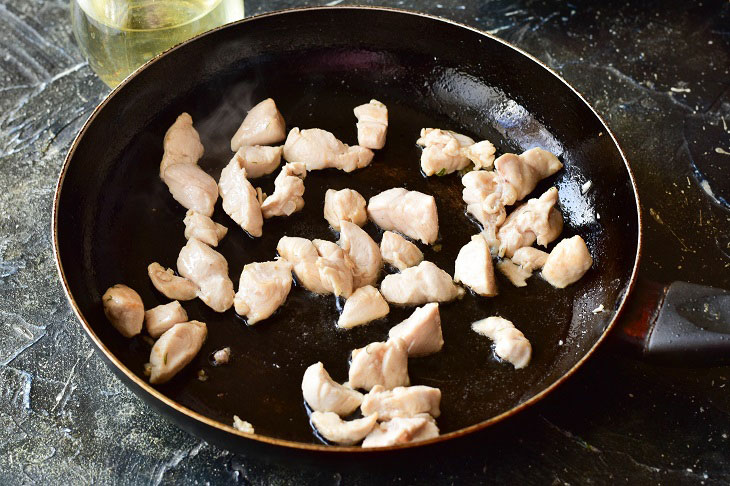 4. Put the chopped cucumber and onion in a bowl.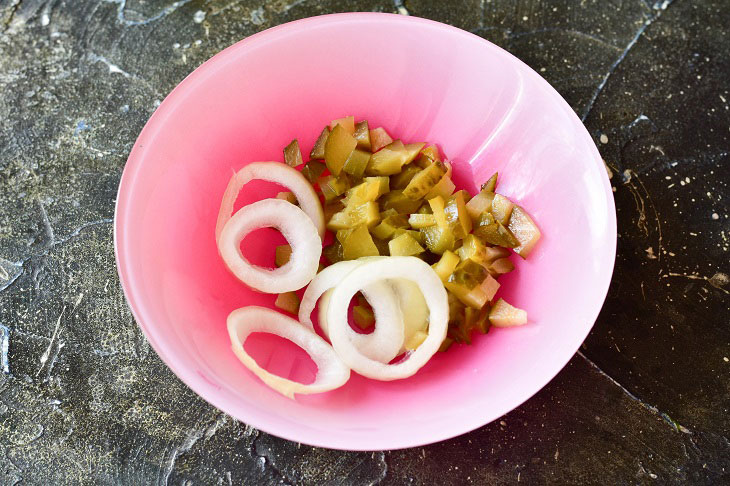 5. Add fried meat there. Just do not pour vegetable oil from it into the salad. Therefore, carefully remove each piece of meat from the pan with a fork.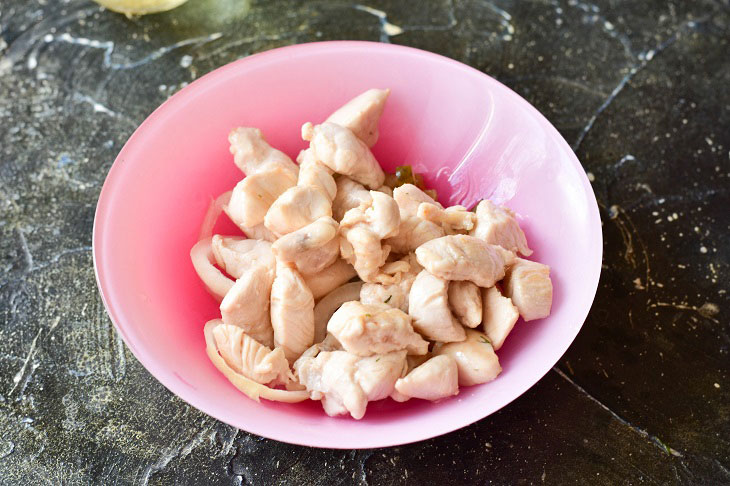 6. Now pour vegetable oil into the pan for salad dressing. Put the peeled garlic, bay leaf and peppercorns there. Warm up the oil.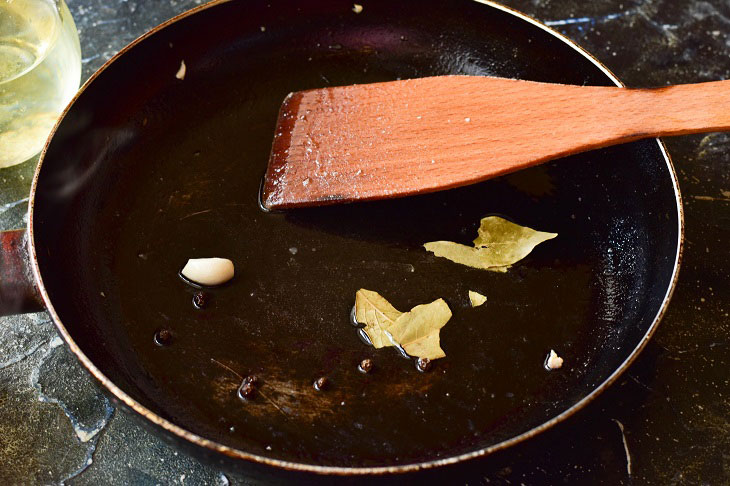 7. Add it to the salad, just be sure to use a sieve for this to remove all the spices.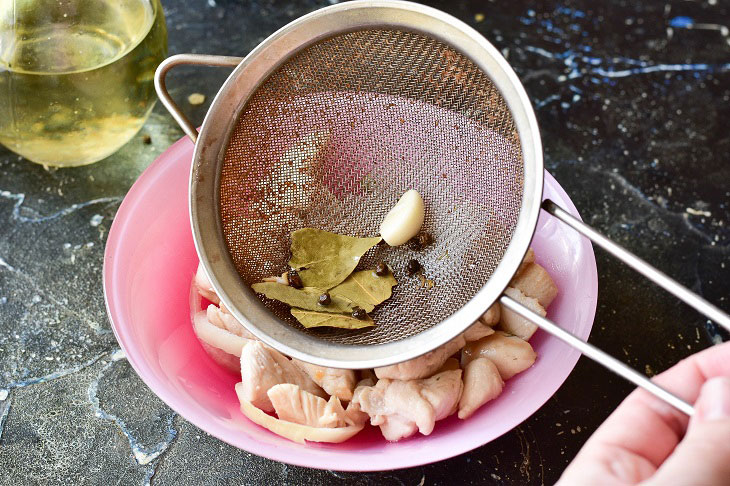 8. Now just mix the miner's salad with a spoon. Feel free to bring it to the table.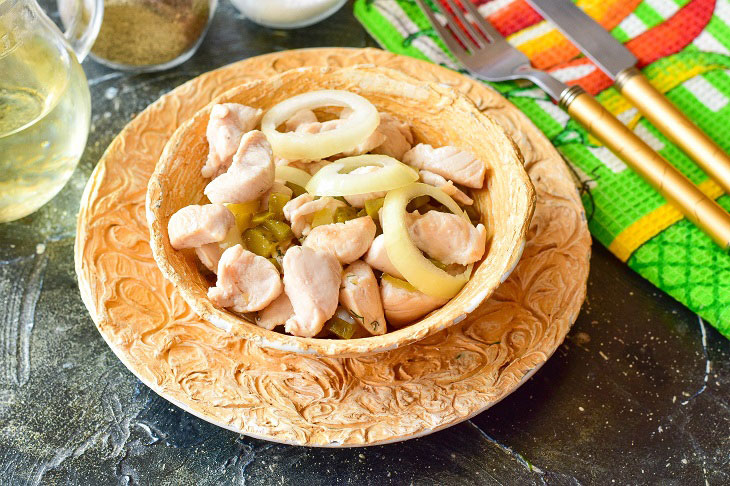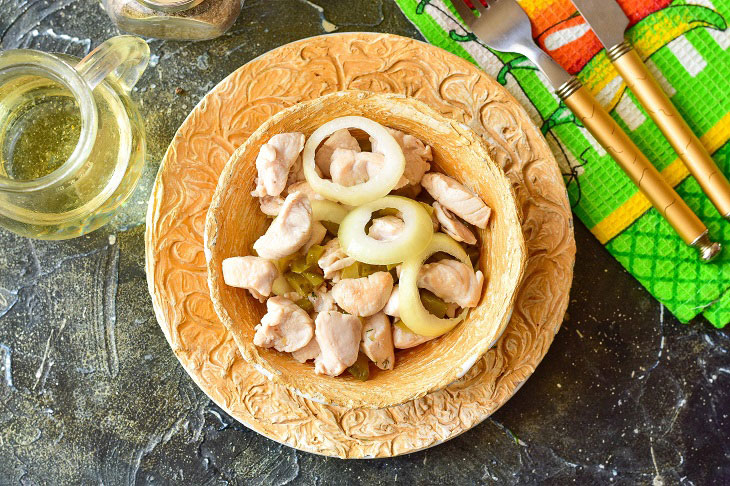 Enjoy your meal!