This cake is prepared quickly and without any problems. It can be safely attributed to the product from the test for software. You can always buy puff pastry in the store and not bother with its preparation at home, especially since not everyone can do it. Spinach (an extremely healthy product) can be taken both fresh and frozen. Adherents of delicious food, prepared simply and quickly, will like this pie.
Ingredients:
Spinach – 400 g.
Garlic – 2 cloves.
Olive oil – 2 tbsp. l.
Raw eggs – 2 pcs.
Sour cream – 2 tbsp. l.
Hard cheese – 100 g.
Nutmeg – 0.5 tsp
Salt, pepper – a pinch each.
Puff pastry – 400 g.
Sesame – for decoration.
How to cook:
1. Spinach (we have frozen, and therefore clean) defrost. Wash fresh spinach thoroughly under running water. We separate the rough stems from the leaves, cut the greens and dry them with napkins.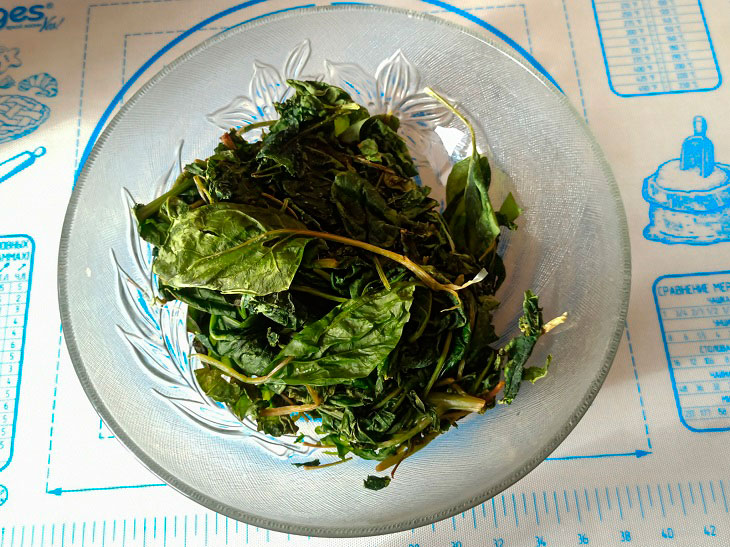 2. In a pan with olive oil (vegetable oil is possible), fry the spinach for two minutes.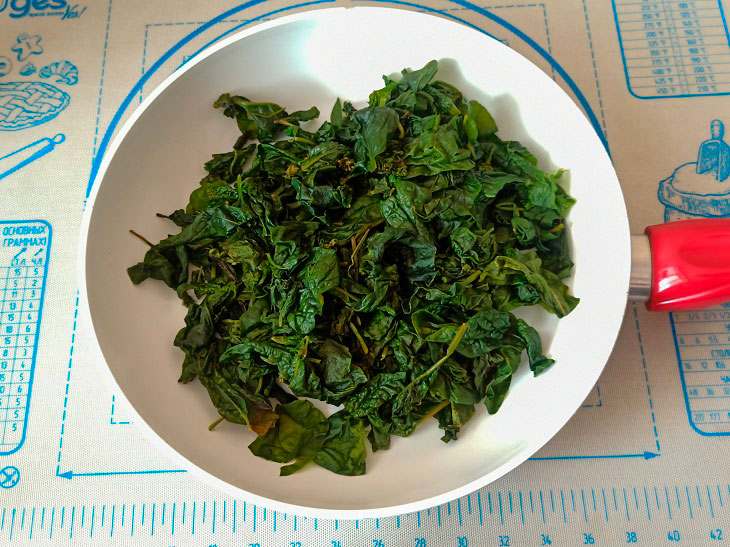 3. At the end of the frying, add the garlic peeled and passed through the press, a quarter teaspoon of ground nutmeg, a little salt and pepper to taste. And fry for one more minute.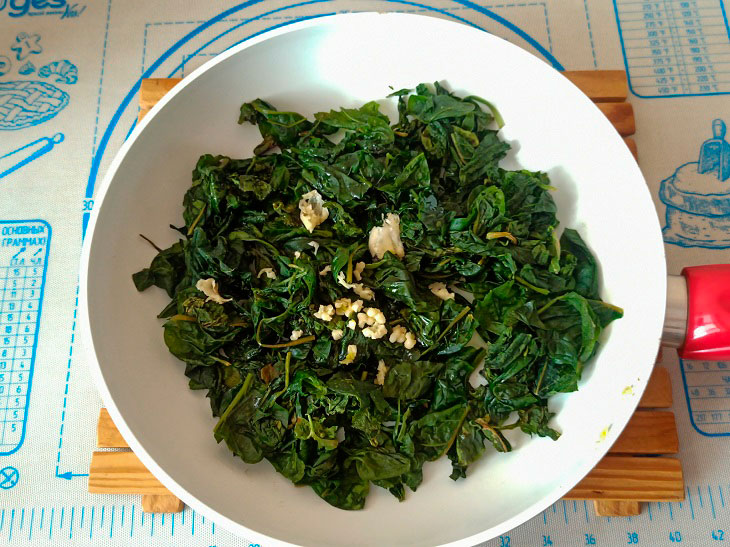 4. Let's start filling the pie. To do this, break the eggs into a bowl, put the grated cheese on a medium grater.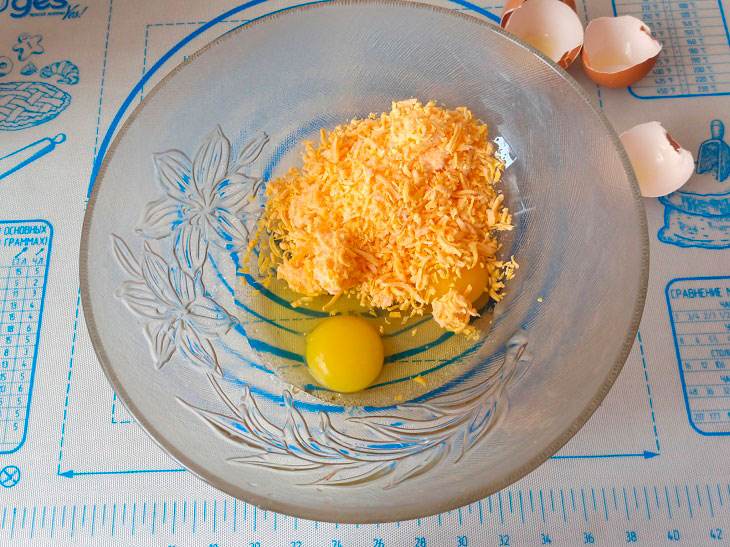 5. Add sour cream.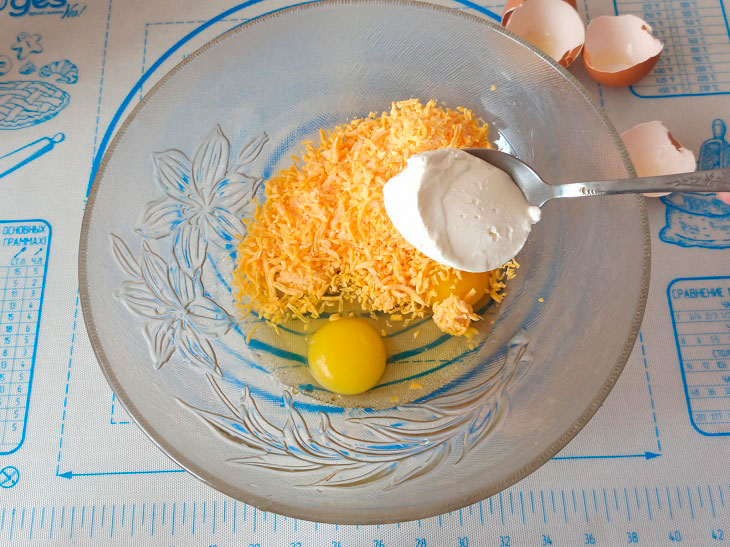 6. Mix everything thoroughly.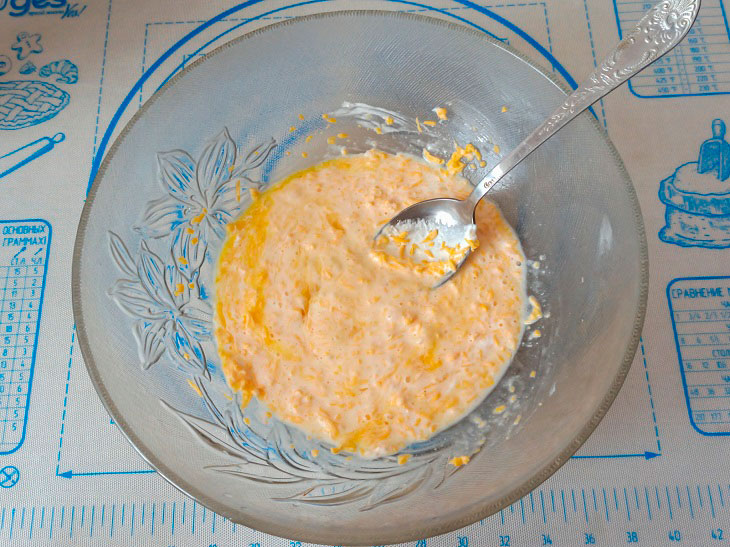 7. The spinach has already cooled down and can be combined with the cheese-egg mixture.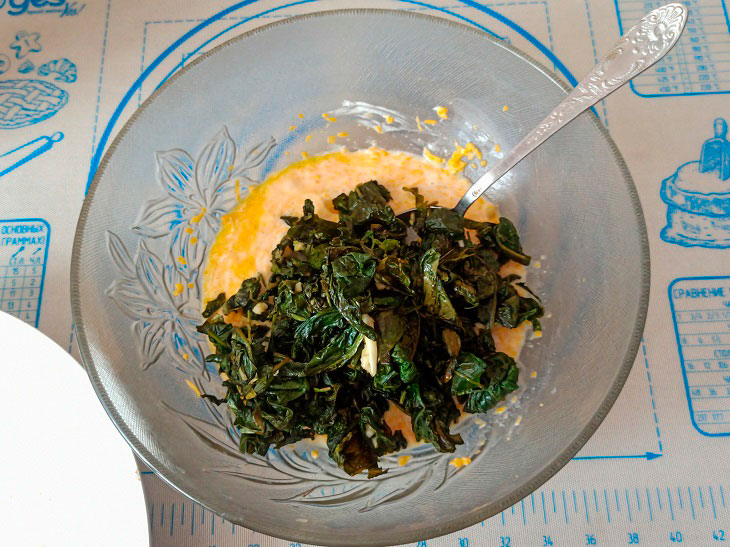 8. Salt and pepper the mixture a little more, add the rest of the nutmeg.
It is not forbidden to add other spices with a bright aroma at your discretion.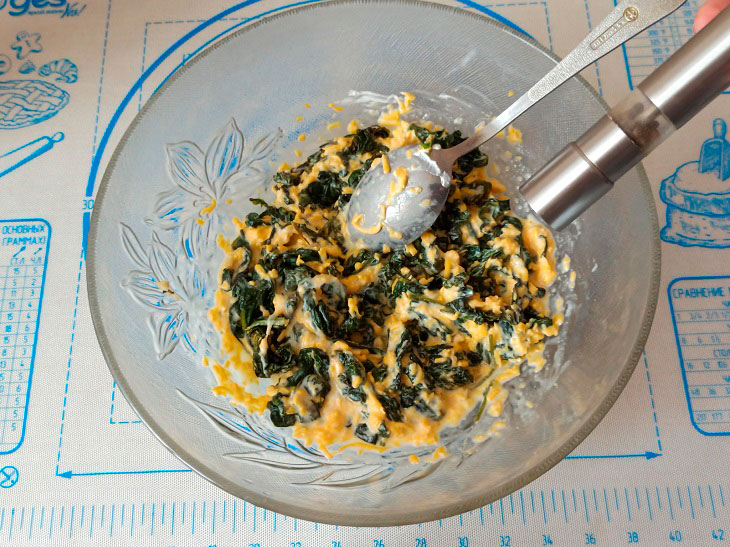 9. Defrost the dough ahead of time. When thawed, it becomes lush even if it is yeast-free. Place it on a floured surface and gently roll it out.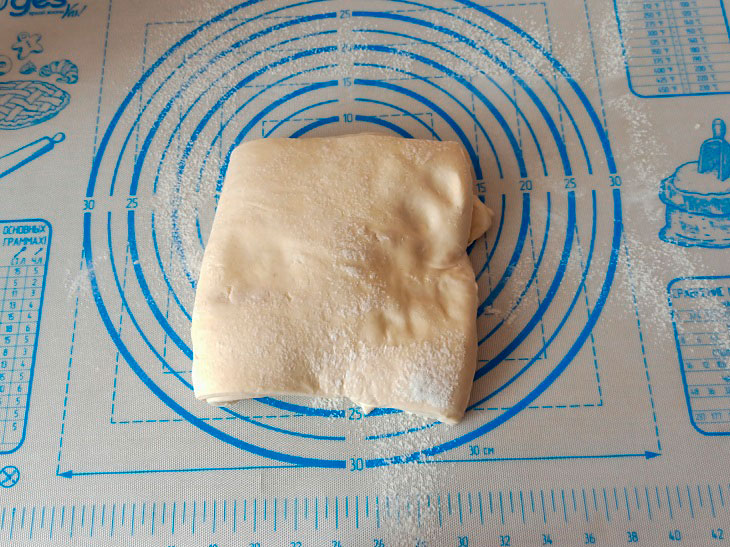 10. We spread the rolled out dough in a baking dish (with sides).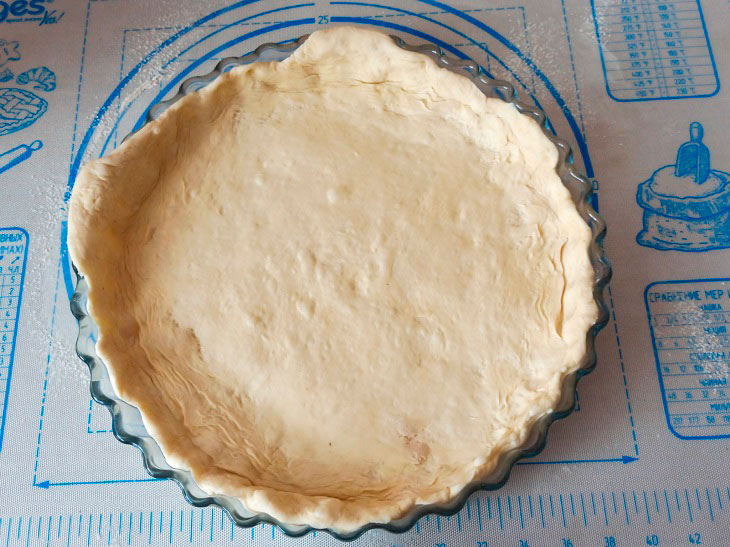 11. We put the filling of spinach, eggs and cheese on the dough. Trim the edges of the dough if necessary. We put the form with the pie in the oven preheated to 180 ° C for 15 minutes. Grease the edges of the dough with sour cream five minutes before readiness and turn on the top heat.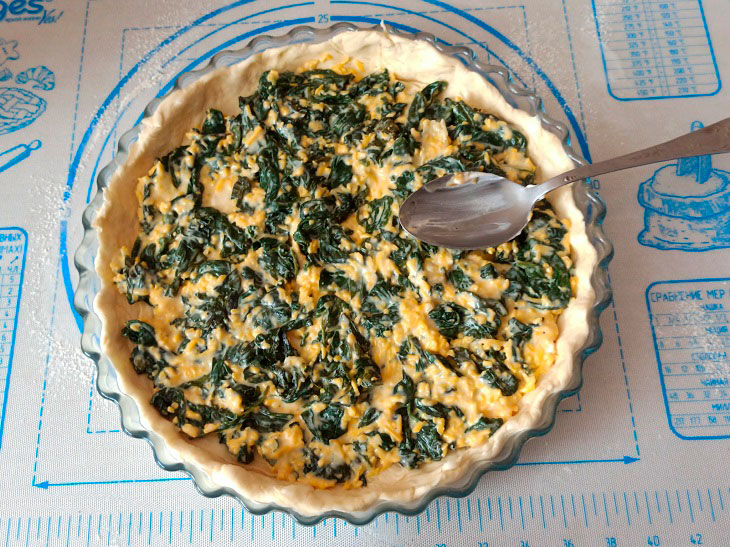 12. Sprinkle the cake taken out of the oven with toasted sesame seeds. Let him cool down a bit.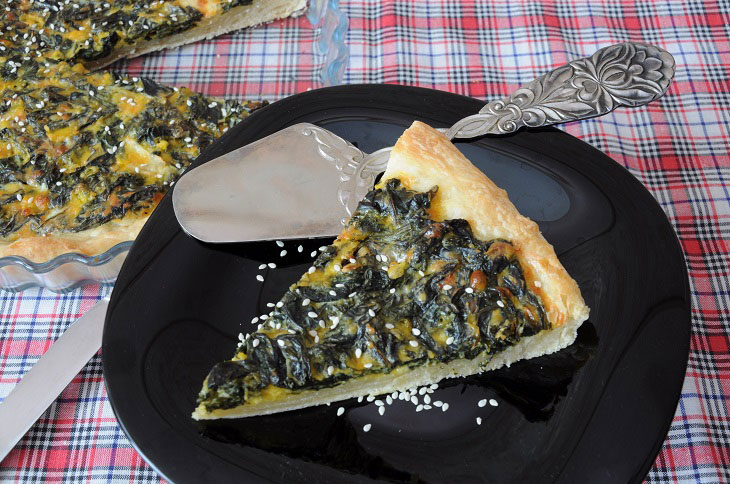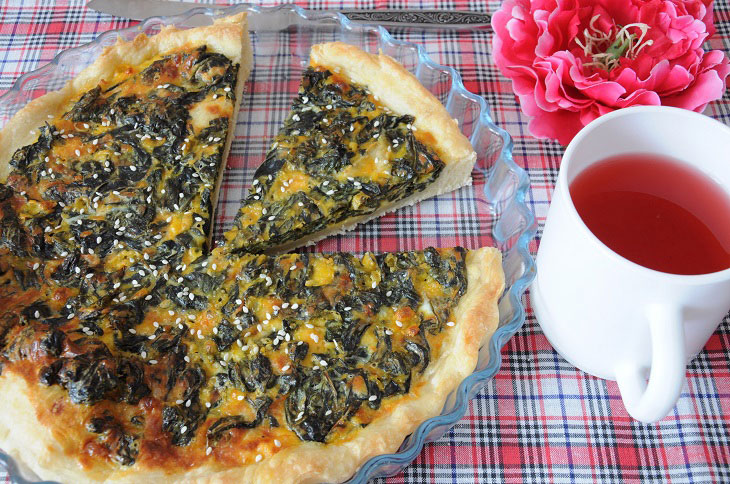 Bon appetit!