If you don't want to bother with the dough, but you want whites, then you should pay attention to the recipe for making lazy whites. They are prepared from zucchini and absolutely any minced meat. You need to fry them in a pan or just bake them in the oven.
Ready-made lazy whites from zucchini with minced meat are very juicy and tasty. You can serve them to the table with sour cream, mayonnaise, or simply sprinkle chopped dill or parsley on top. Well, one more thing – ready-made belyashi are delicious both hot and cold.
Ingredients:
Zucchini – 1 pc.
Salt – to taste.
Ground black pepper – to taste.
Minced chicken – 70-100 g.
Kefir or sour cream (you can replace these ingredients with an egg) – 2 tbsp. l.
Premium flour – 1.5 tbsp. l.
Vegetable oil (it is better to use without a pronounced odor) – for frying.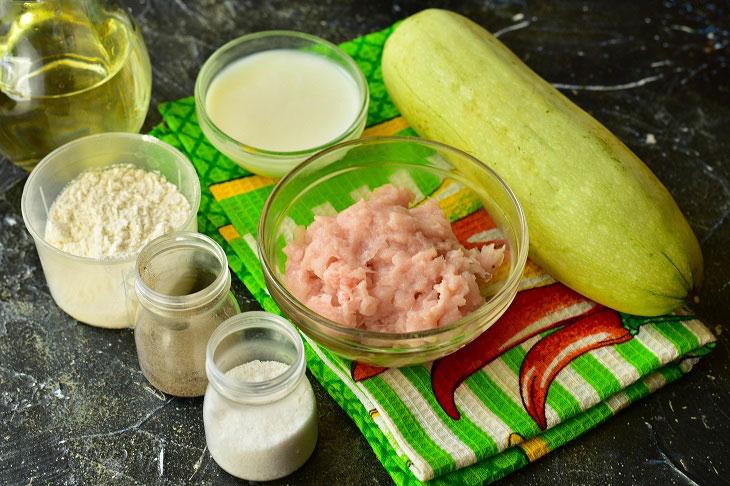 How to cook:
1. Add salt and ground black pepper to the minced meat. Mix it very well by hand.
If you have a whole piece of meat, then wash it first, cut it into smaller pieces. Then twist it in a blender bowl or through a meat grinder.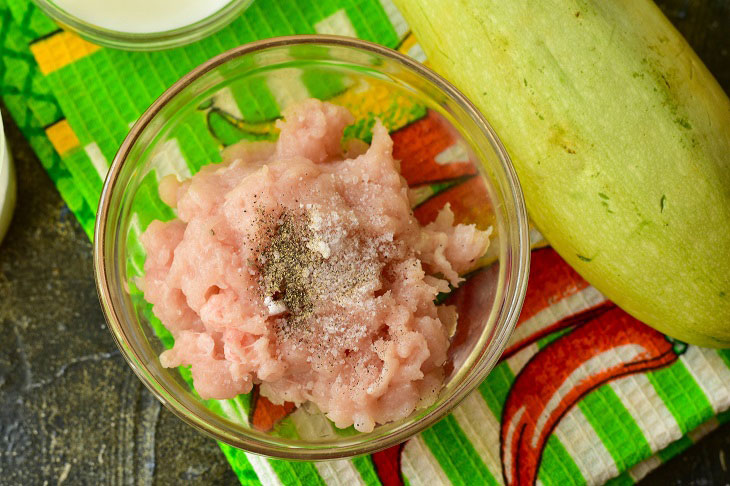 2. Wash the zucchini, peel the peel with a vegetable knife, grate the vegetable on a coarse grater.
If a lot of squash juice is formed, then squeeze the vegetable with your hand, and be sure to drain the juice.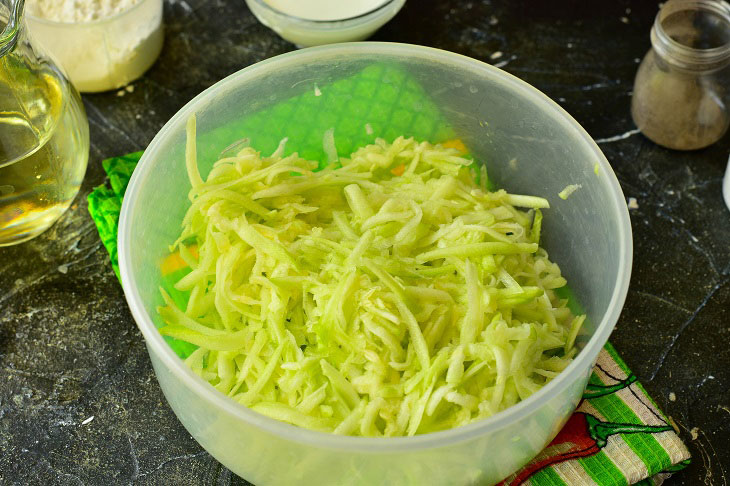 3. Add salt, ground black pepper and kefir to the grated mass, or beat in a chicken egg.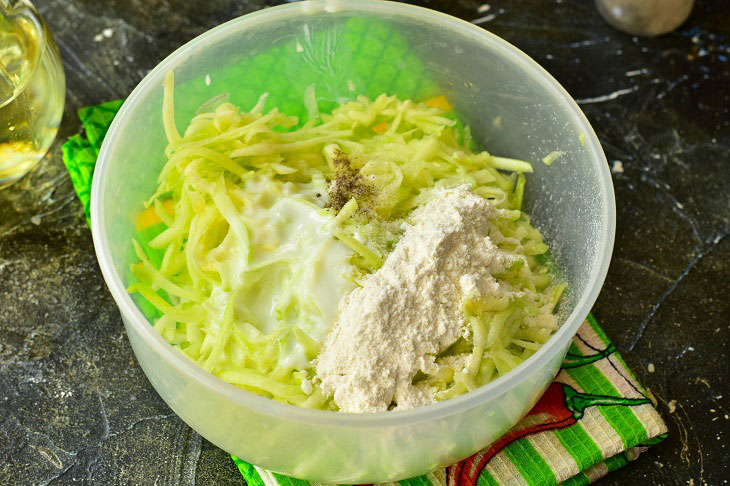 4. Heat the vegetable oil well in a frying pan. Lay out part of the zucchini mass.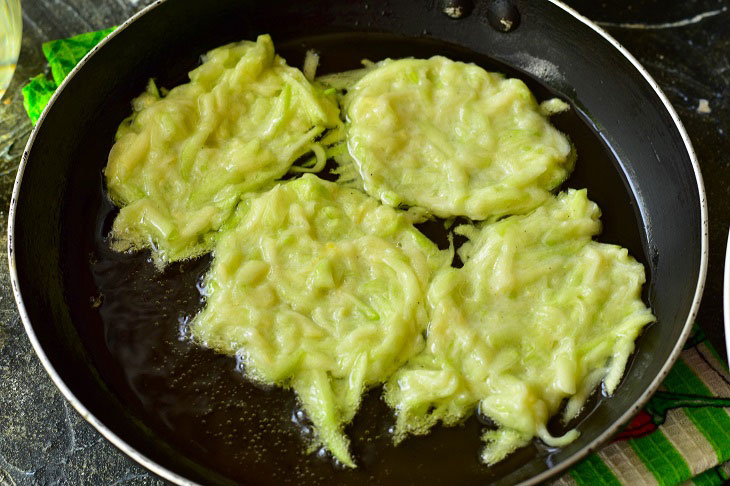 5. Put the minced meat in the center. Literally 0.5-1 teaspoon of minced meat for each belyash will be enough.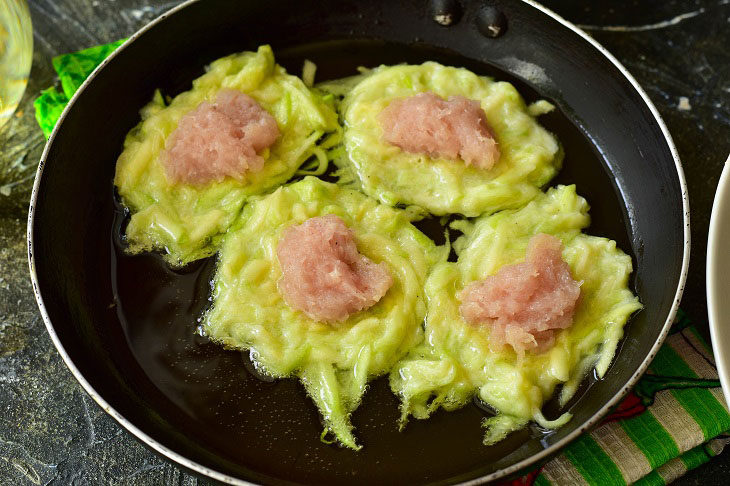 6. Then lay out the remaining squash mass. Carefully trim the edges of the whites with a spoon.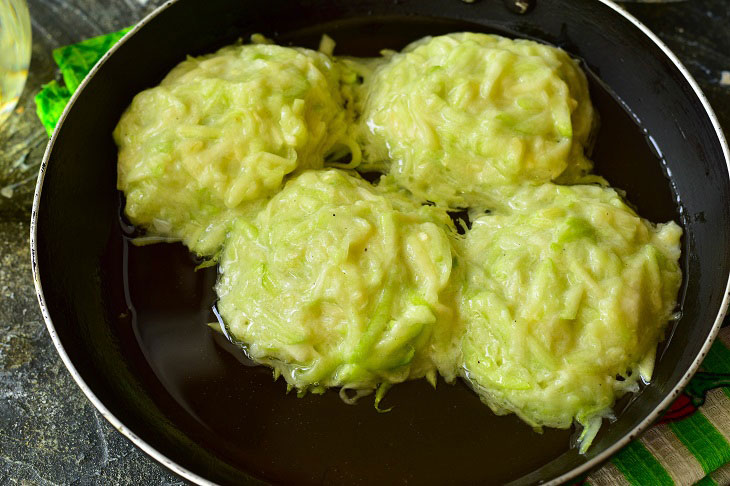 7. Fry lazy belyashi over moderate heat until beautiful and ruddy on both sides.
To prevent the whites from sticking to the bottom of the pan, use one that has a non-stick coating.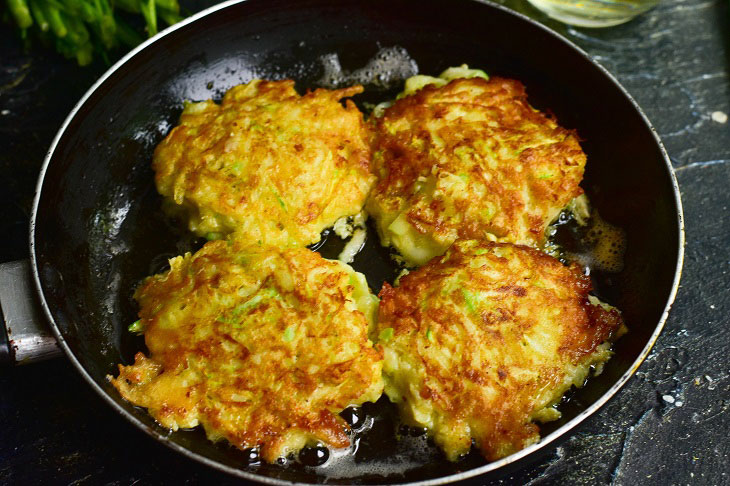 8. Put ready-made lazy zucchini whites on a beautiful and bright dish. Serve them to the table and do not forget to put a bowl with sour cream or mayonnaise nearby.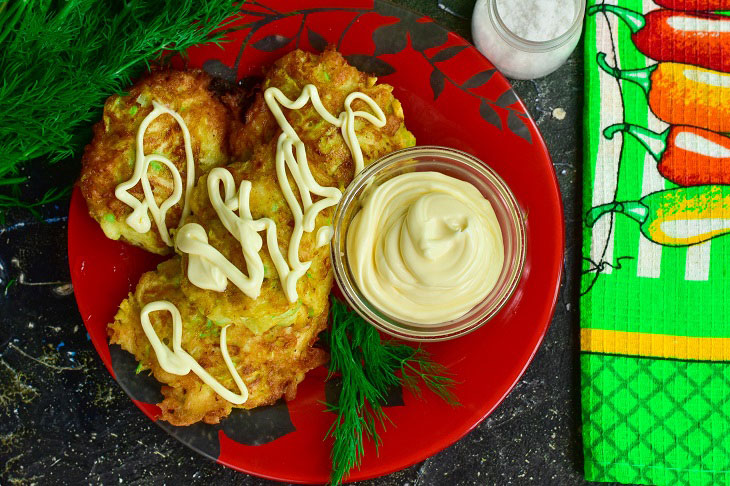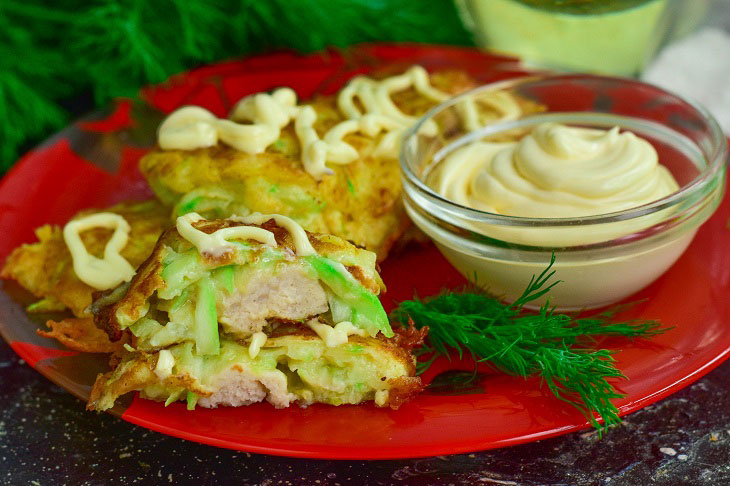 Enjoy your meal!