What kind of cabbage rolls does not exist in the world. They differ in composition, methods of molding preparation. We offer you to prepare a simple budget dish – lazy cabbage rolls with sauerkraut. The dish is suitable for the whole family for a family dinner. The recipe will be appreciated by all mothers, because babies often unfold traditional cabbage rolls. And then they refuse to eat healthy cabbage. With this dish, such a number will not work!
This recipe works best with a mixture of minced pork and beef. You can cook sauerkraut yourself or buy from a trusted seller. When choosing rice, give preference to steamed varieties. For filling, use a mixture of tomato paste and sour cream with a fat content of 21%. We will cook cabbage rolls in a frying pan with high sides.
Ingredients:
Sauerkraut – 350 g.
Minced meat – 400 g.
Rice – 210 g.
Onion – 120 g.
Garlic – 5 g.
Carrots – 150 g.
Sour cream – 25 ml.
Water – 0.45 ml.
Vegetable oil – 15 ml.
Paprika – 2 g.
Tomato paste – 35 ml.
Salt, pepper, bay leaf – to taste.
Nutmeg – 1 g.
Greens – 3 g.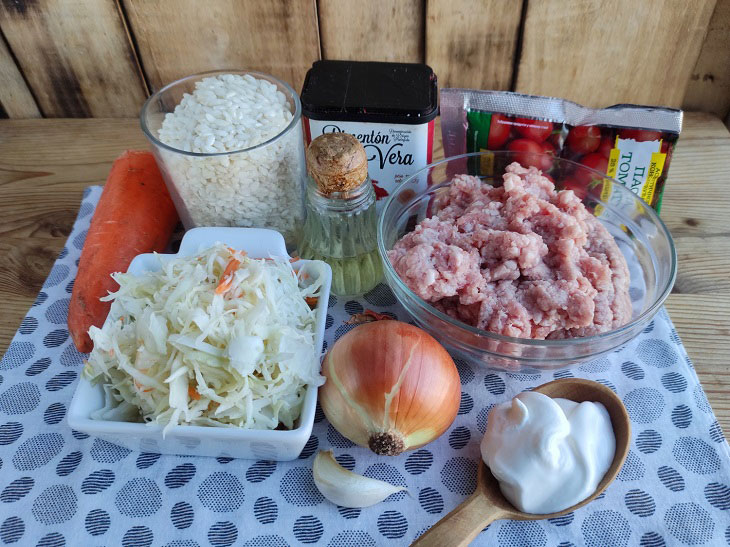 How to cook:
1. Put the mince into a mixing bowl. Add grated garlic, salt, pepper and spices, mix.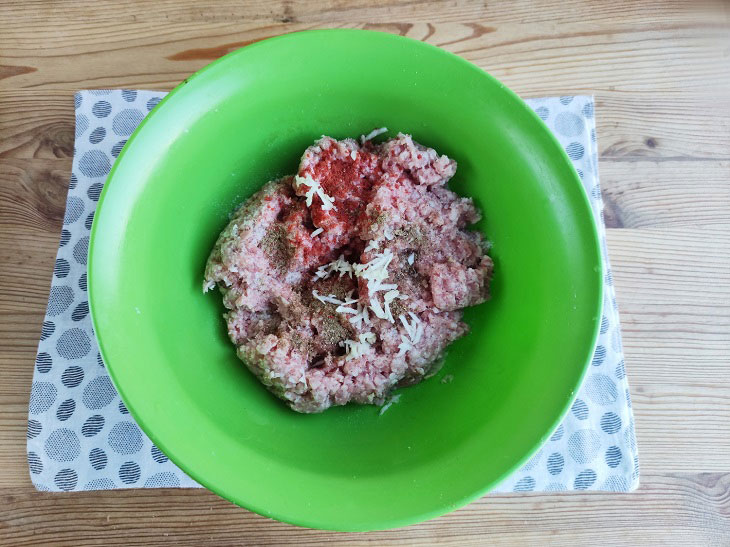 2. Lay sauerkraut on top.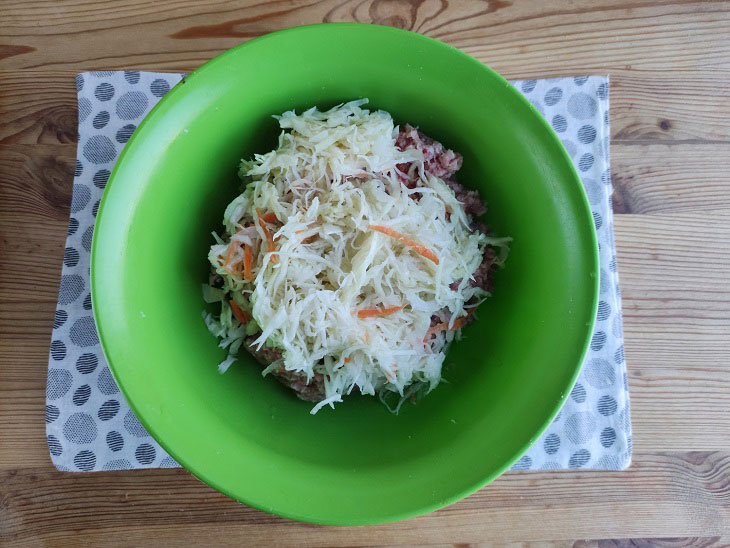 3. Boil rice in salted water until half cooked, cool and put in a bowl.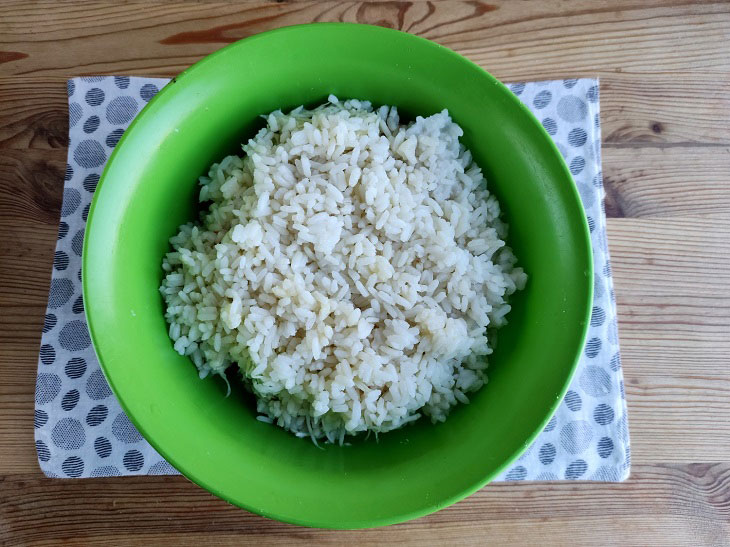 4. Stir the contents of the bowl until smooth.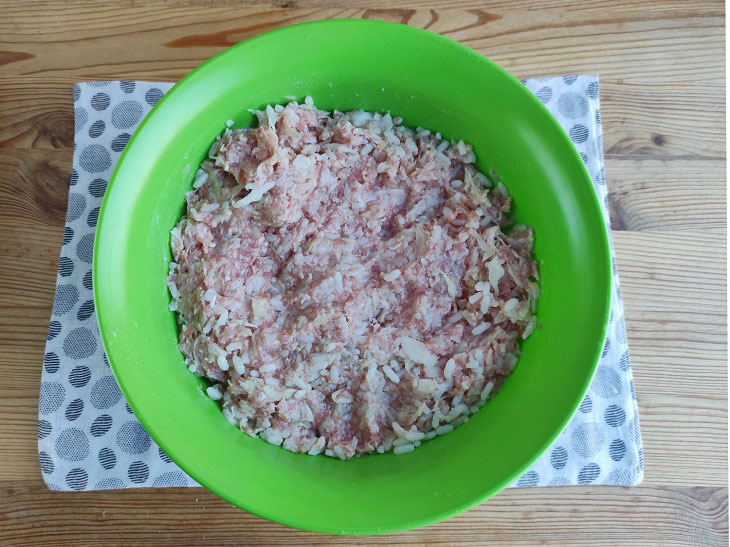 5. Prepare vegetables for pouring. Chop the carrots with a coarse grater, peel the onion and chop with a knife.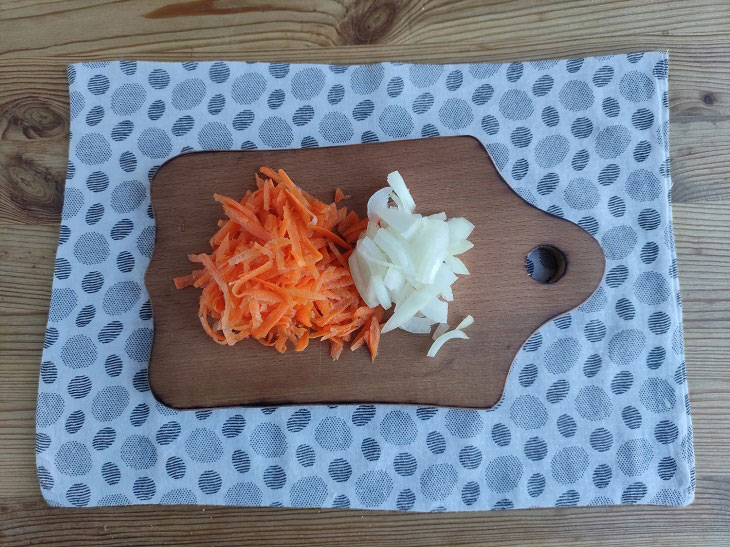 6. Fry onions and carrots in a pan with vegetable oil.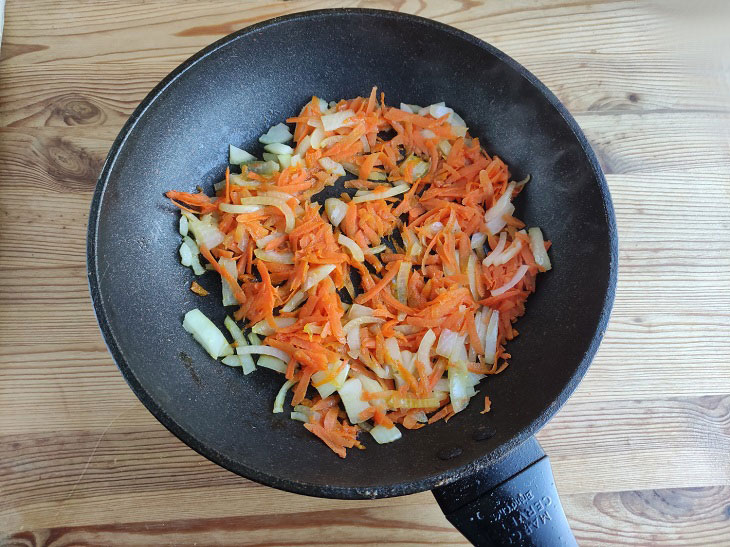 7. Divide minced meat into 7 parts, form cabbage rolls in the form of oblong cutlets. Put them on a vegetable coat.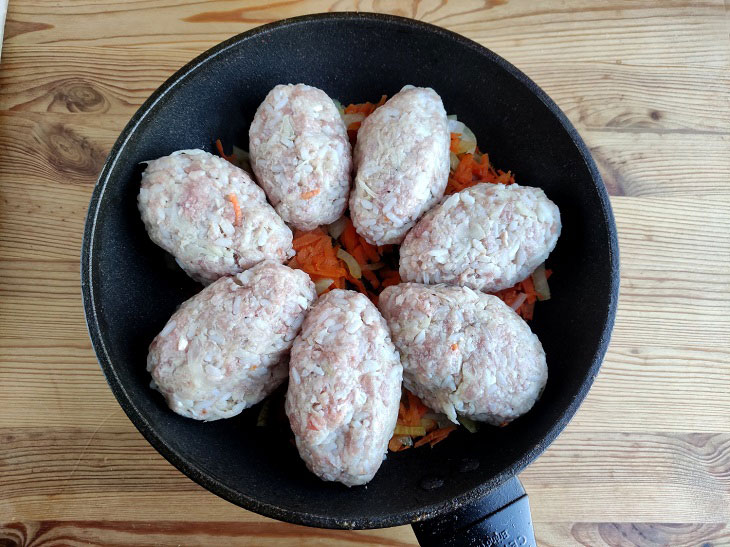 8. Mix sour cream, tomato paste and water together. Pour the filling into the pan, add bay leaf and a little salt.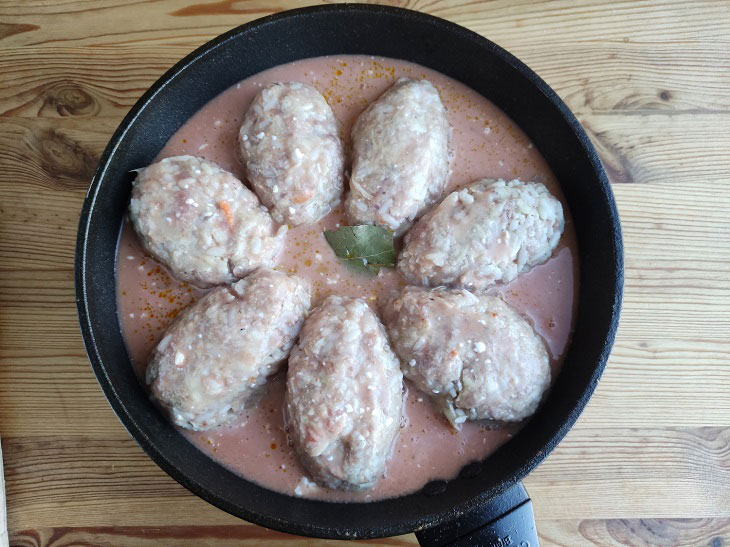 9. Cover the pan with a lid and simmer the cabbage rolls over medium heat for 35 minutes. Put the stuffed cabbage on a serving plate and garnish with fresh herbs.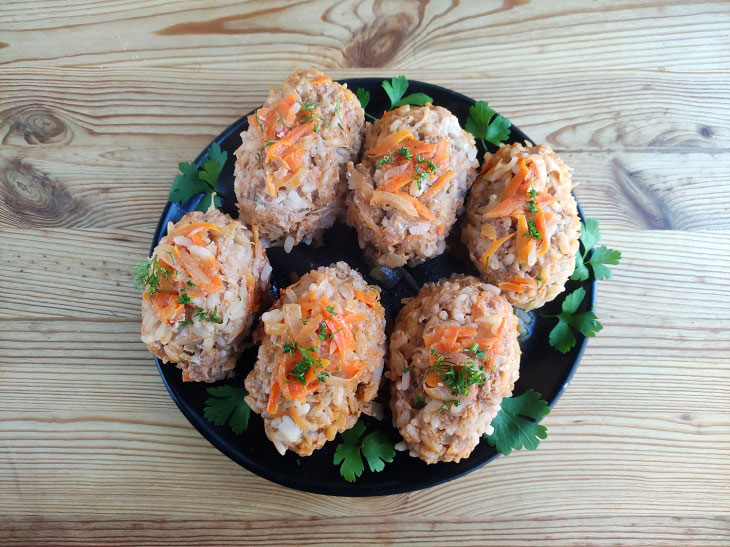 Delicious appetizing cabbage rolls can be served hot or warm. Serve with spicy sauces and bread. Products can be stored in the refrigerator and reheated as needed.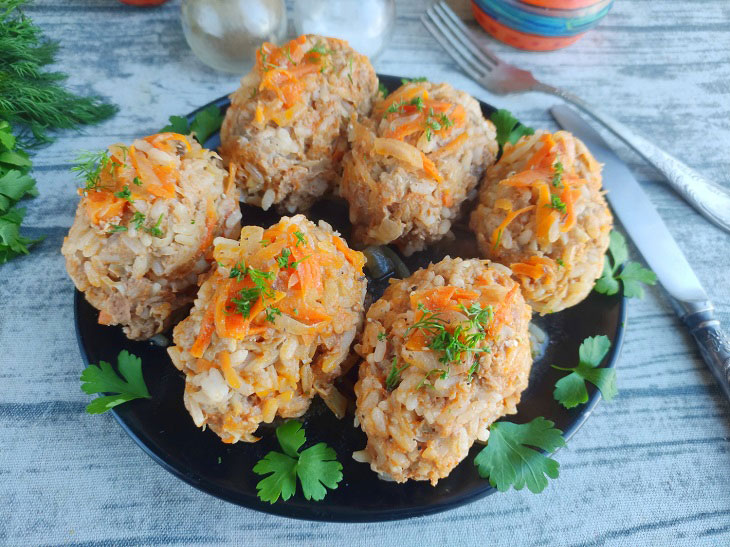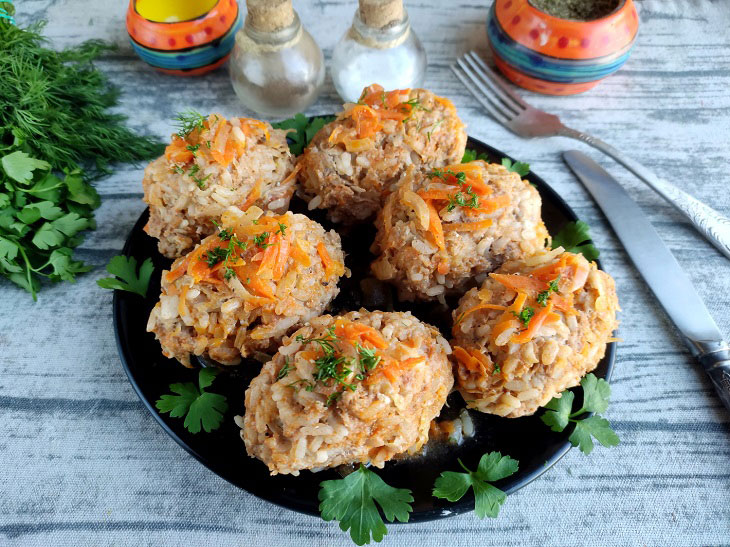 Bon appetit!