Lazy stuffed cabbage without rice is a somewhat simplified version of the classic version. Some chefs prepare lazy cabbage rolls in the form of a more homogeneous mass – many have known such a dish since the days of the kindergarten menu. Here is an option when oblong cutlets are formed from minced meat.
The dish turns out to be less high-calorie than the classic one, since it lacks a sufficiently high-calorie ingredient.
Ingredients:
White cabbage – 140 g.
Carrots – 50 g.
Minced pork – 370 g.
Bulb (medium) – 1 pc.
Chicken egg – 1 pc.
Oil for frying – 30 ml.
Sour cream – 50 ml.
Tomato paste – 20 g.
Water – 270 ml.
Bay leaf – 2 pcs.
Salt – 2 g.
Spices – 1 g.
How to cook:
1. Rinse the cabbage with clean water and remove the top leaves, then chop finely – not in strips, but in a cube. Onions and carrots need to be peeled and also finely chopped – you can take a grater.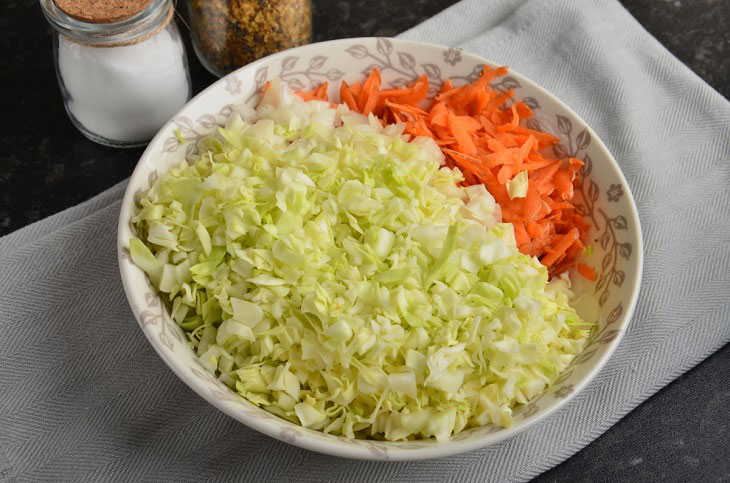 2. Transfer the chilled minced meat of any fat content to a deep bowl – both homemade and store-bought products are suitable. Crack in the chicken egg.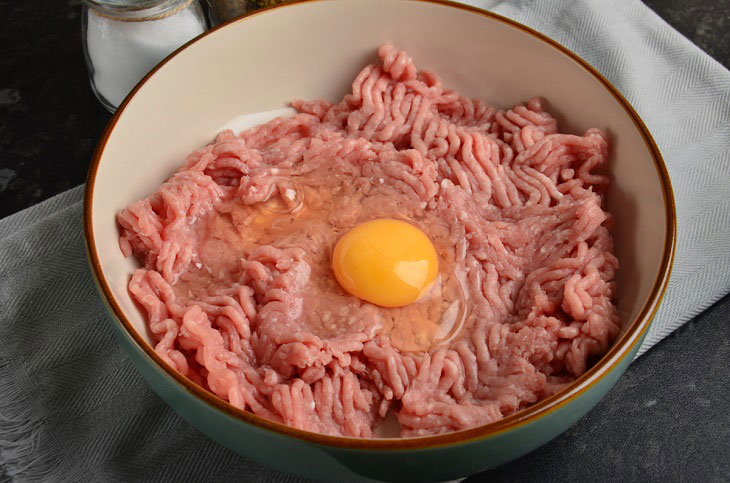 3. Heat the frying oil in a frying pan or saucepan. Send chopped vegetables to fry. Salt them lightly, stir with a spatula, and after 10 minutes remove from heat.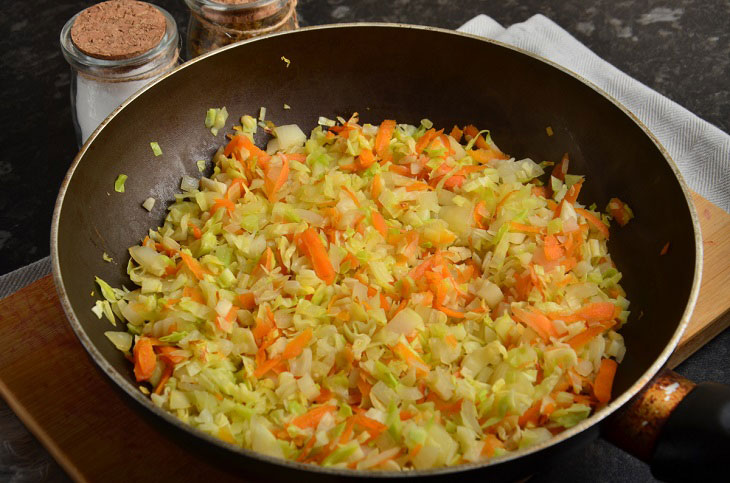 4. Send prepared vegetables to a bowl of minced meat.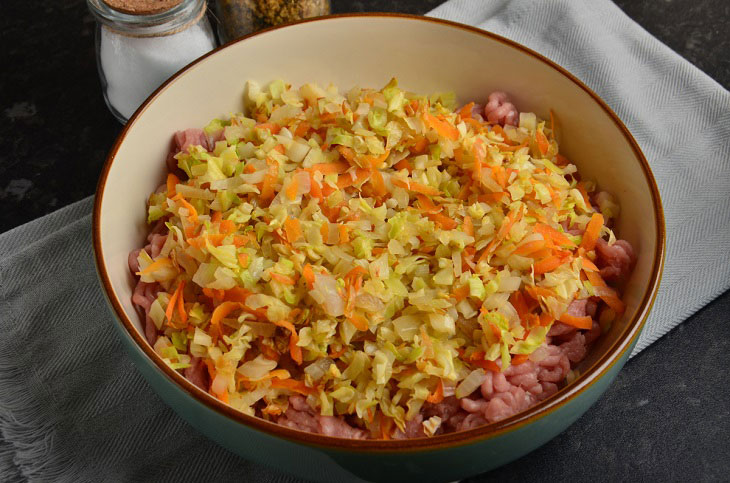 5. Add half of the indicated amount of sour cream to a bowl, also put spices to taste and salt.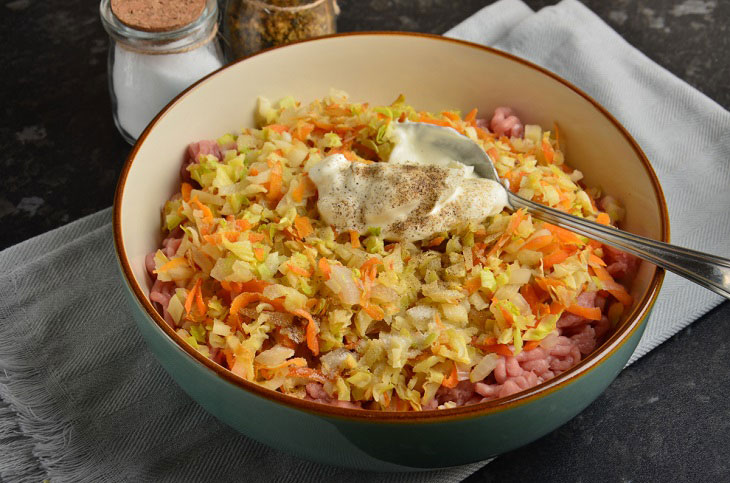 6. Thoroughly mix all the ingredients with a spoon.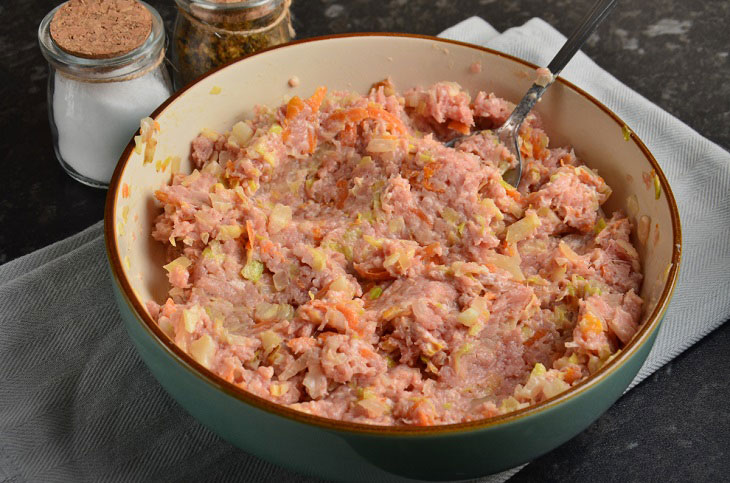 7. With wet hands, form neat blanks and place in a hot, oiled pan. Fry for 3 minutes over low heat.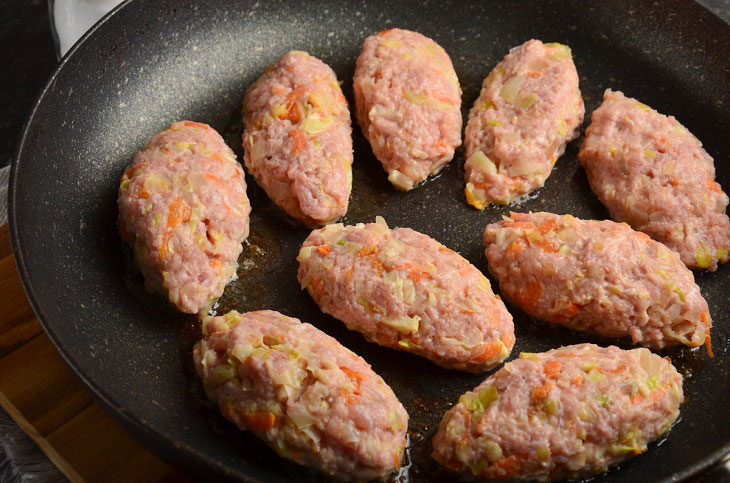 8. On the other hand, fry the blanks for another 3 minutes.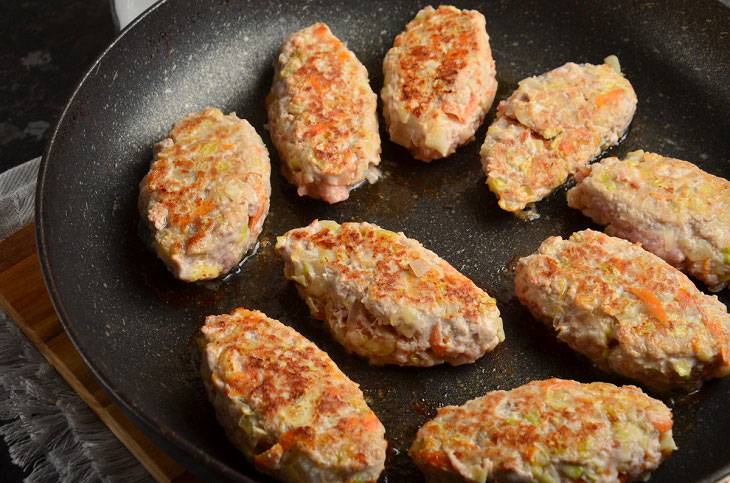 9. Put future cabbage rolls in a saucepan or leave in a pan.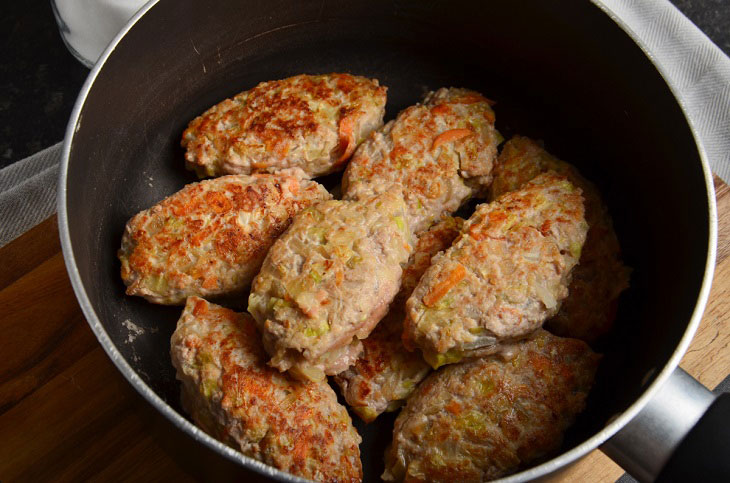 10. Make a gravy of sour cream, tomato paste and water. Stir thoroughly – you can take a whisk. Pour into a saucepan, throw in a couple of bay leaves and simmer over low heat for half an hour.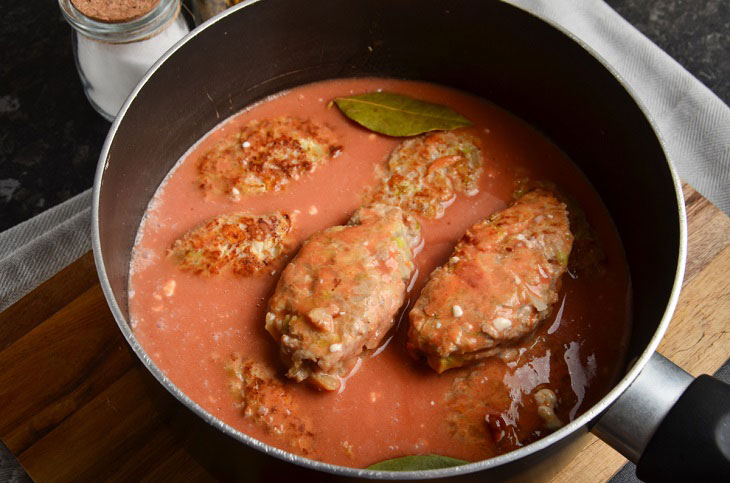 Ready cabbage rolls can be served immediately, with absolutely any side dish. Optionally, sprinkle with chopped fresh herbs.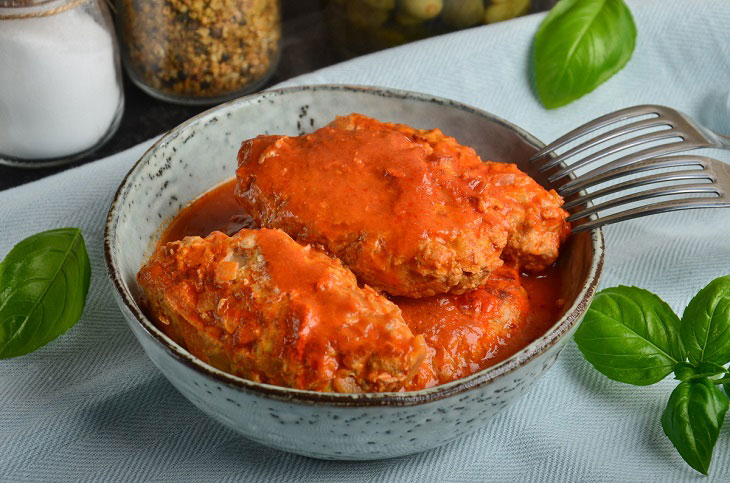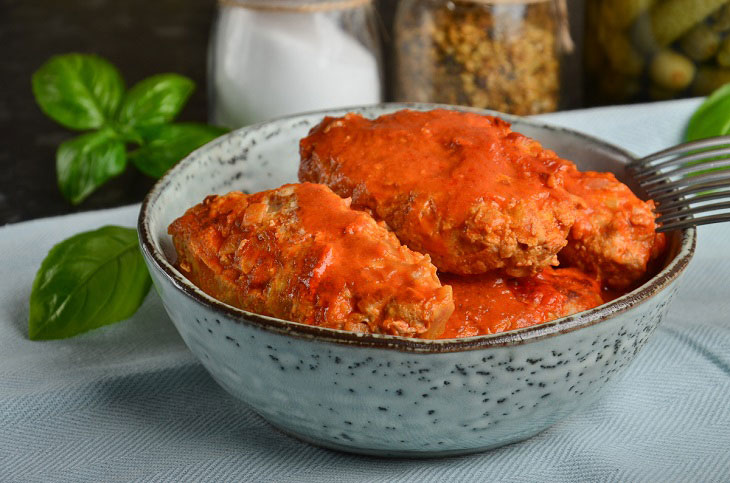 Enjoy your meal!