You can cook lazy meat pies for lunch and not worry about the fact that one of the family members will remain hungry. Cook them so quickly that the whole process does not take much time. The taste of ready-made pies is a bit like pancakes, but since minced meat is added to the dough, they turn out to be more satisfying.
It is best to serve pies to the table after they have cooled down a bit, as hot pastries have a rather detrimental effect on the stomach. Well lazy pies are combined with sour cream or a cup of hot tea. You should definitely fry them in a pan with a non-stick coating, pouring a sufficient amount of vegetable oil into it (it is better to use it without a pronounced smell).
Ingredients:
Chicken egg – 1 pc.
Milk – 100 ml.
Salt – 1 pinch.
Soda – 1 pinch.
Flour – 80 g.
Minced meat – 70 g.
Vegetable oil for frying lazy pies – approximately 70-100 ml.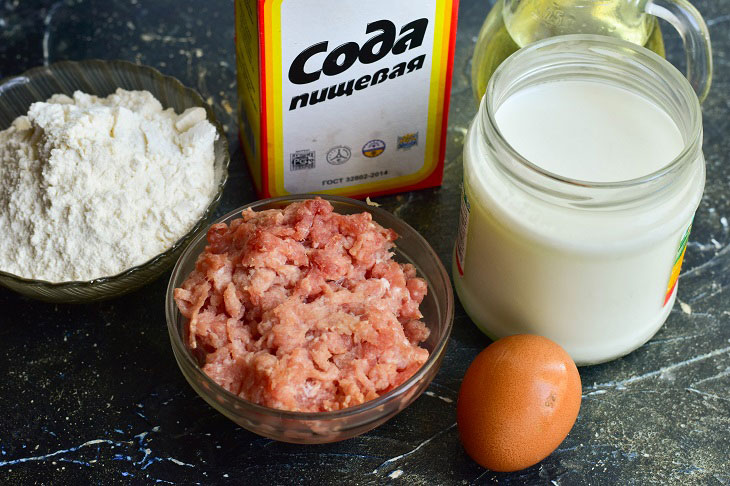 How to cook:
1. Immediately beat the chicken egg into a deep bowl.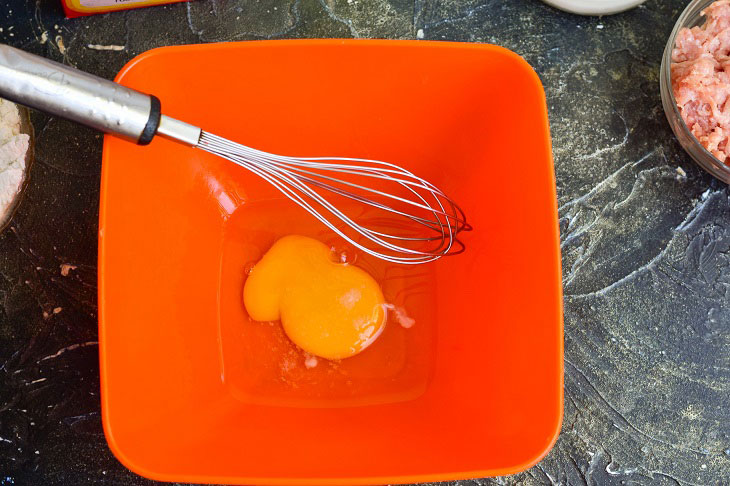 2. Pour salt into it, pour in milk. Mix everything well with a whisk or use a mixer for this purpose.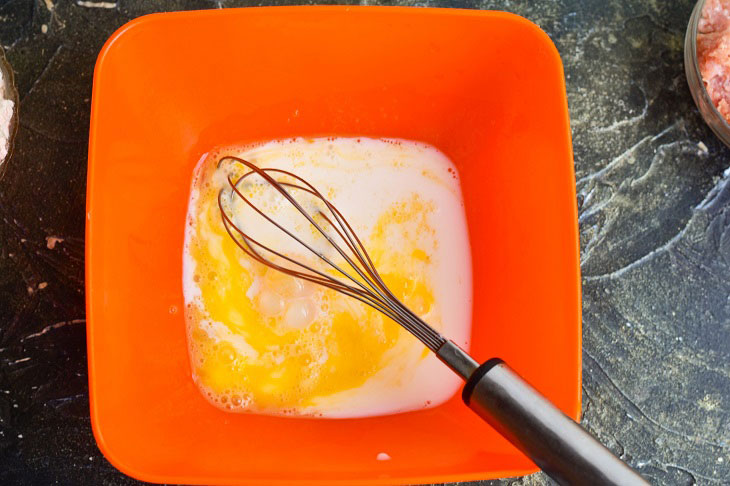 3. Now add soda and premium flour.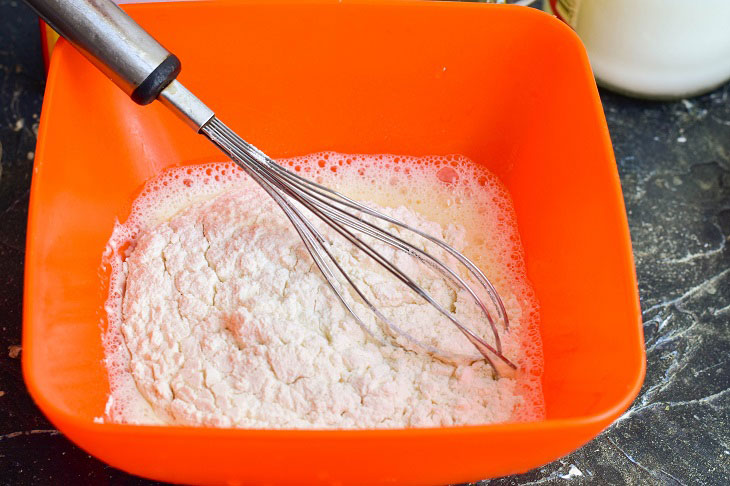 4. Mix the dough well with a whisk. It should be homogeneous, without lumps, in consistency, like on pancakes.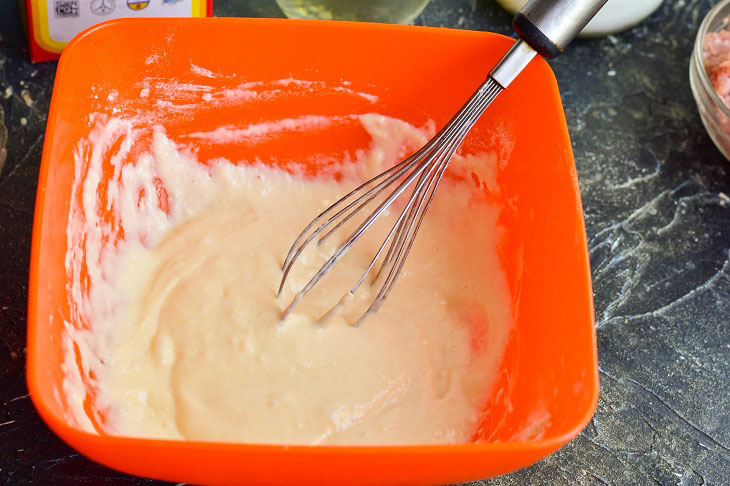 5. Now lay out the minced meat that you have available.
Minced meat can be chicken, pork or mixed minced meat. If you have meat in a whole piece, then be sure to twist it in a meat grinder or in a blender.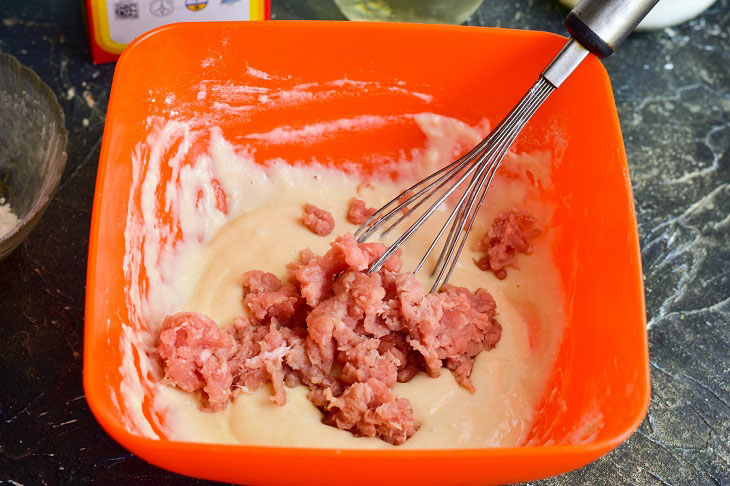 6. Mix everything again. By the way, you can pre-add salt, ground black pepper and chopped garlic to the minced meat. But, this is not necessary, since salt was added to the dough anyway.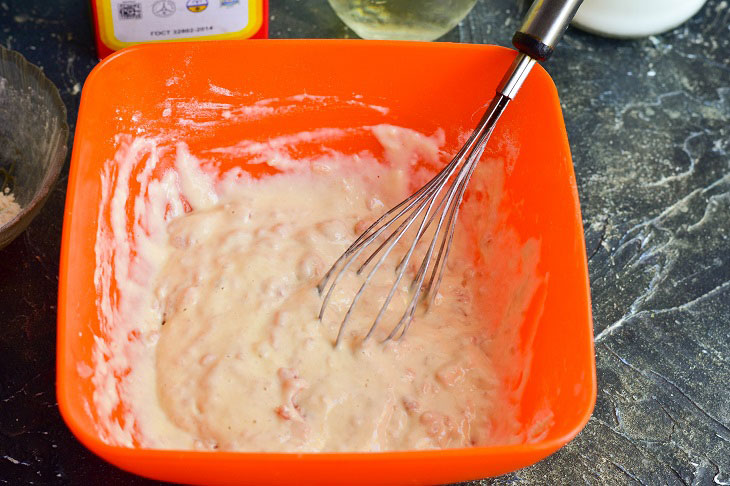 7. Heat vegetable oil in a pan. Spoon out the pies.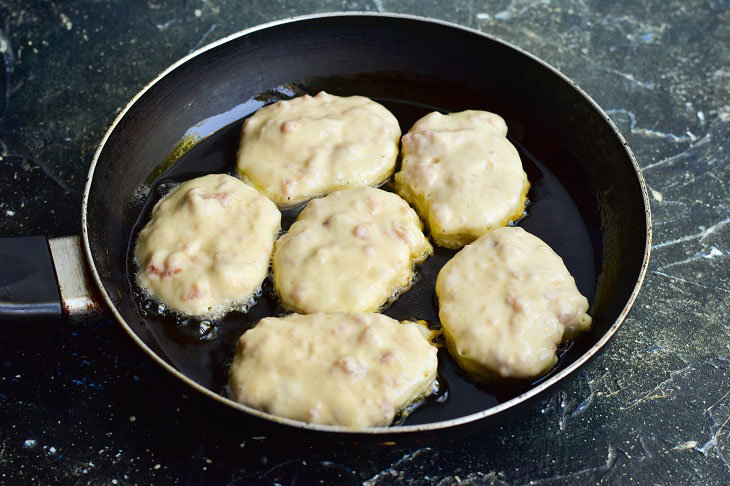 8. Reduce the heat to almost minimum and fry them until a beautiful and appetizing golden crust on both sides.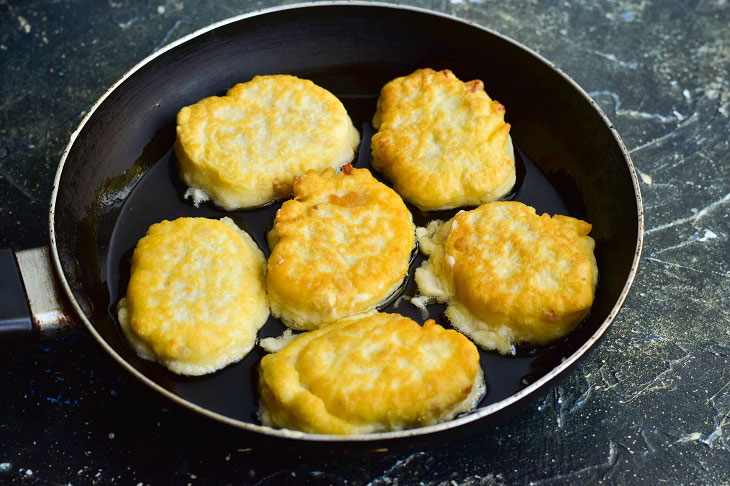 9. Now transfer the lazy pies to a paper towel (this procedure is necessary in order to escape excess vegetable oil), and then to a beautiful dish. Serve them to the table.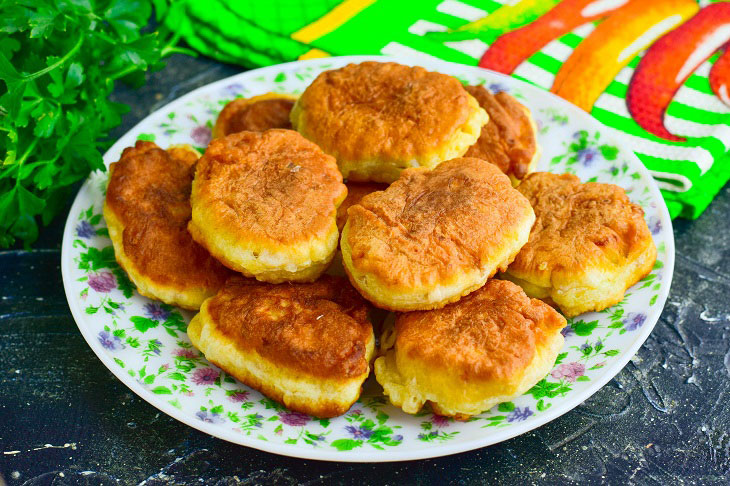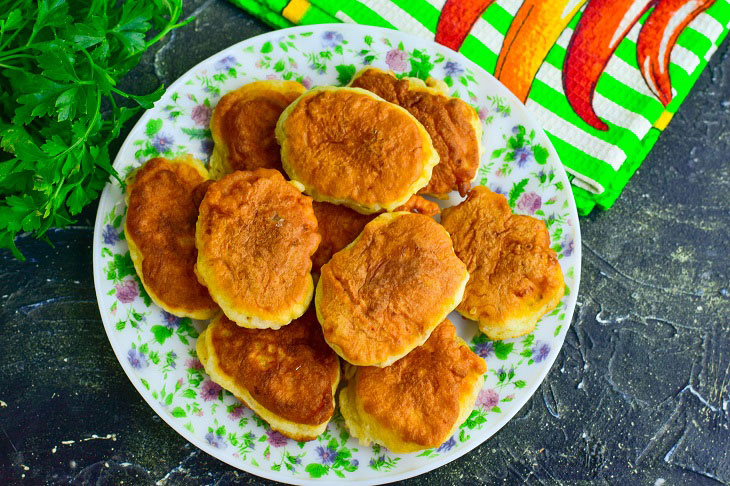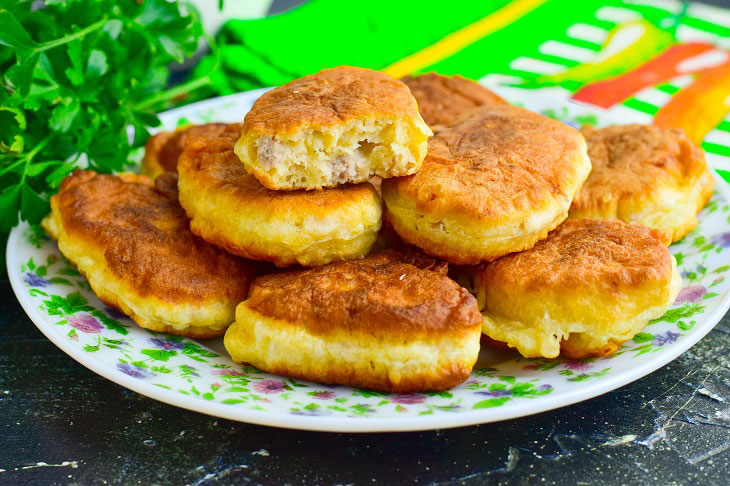 Enjoy your meal!