To enjoy a delicious and delicate tiramisu dessert, it is not necessary to go to a restaurant. It is enough just to buy some products in advance in the store and cook it at home in just 10-15 minutes.
Ingredients:
Savoiardi biscuit cookies – 1 pack.
Heavy cream or mascarpone – 1 tbsp.
Chicken eggs – 2-3 pcs.
Sugar – to taste.
Sugar – 2-3 tbsp. l.
Coffee – to taste.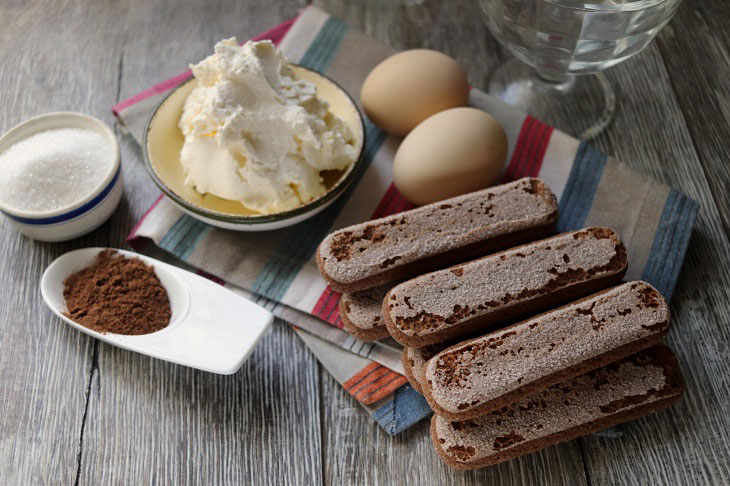 How to cook:
1. At the preparatory stage, it is necessary to separate the yolks from the proteins into two different clean containers. For the cream, beat the whites with a mixer until firm foam, adding sugar 2-3 tbsp. l). You should get a protein mass, like for a meringue.
To ensure that your whites are well whipped, remember that the whisk and bowl must be clean and dry without any fat residue.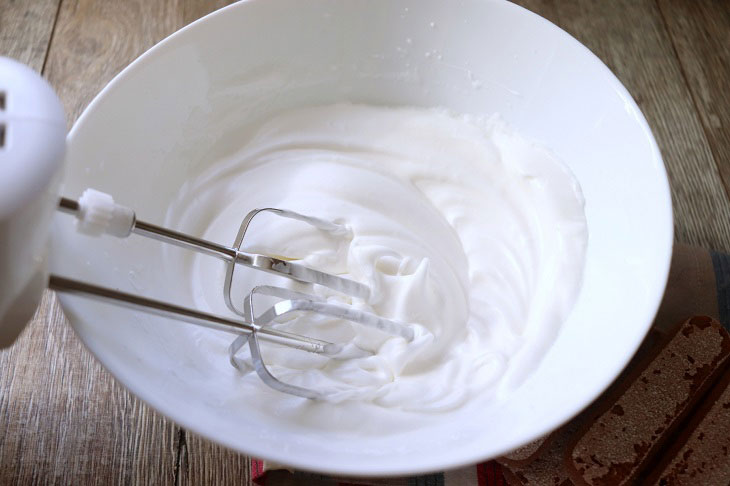 2. Beat the egg yolks with the addition of sugar until dense and light in mass for 3-4 minutes.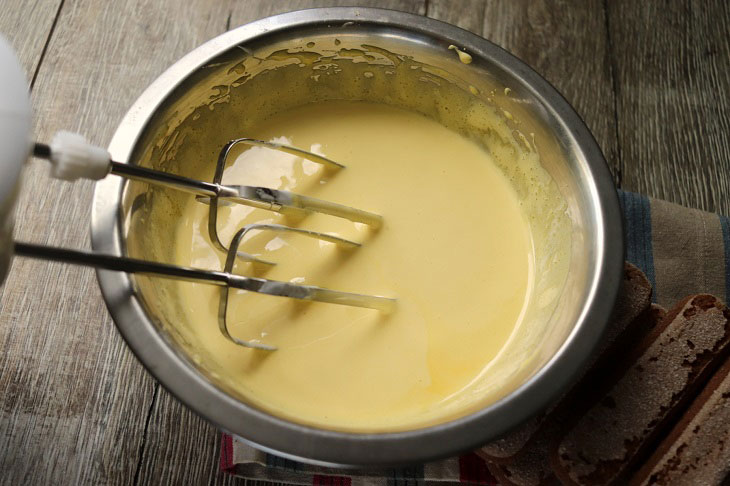 3. The third component of the cream for tiramisu is mascarpone, or heavy cream, you just need to beat them lightly.
Alternatively, you can take weighed sour cream instead of mascarp1. It is better to make such sour cream in the evening. Pour sour cream onto a clean piece of fabric and hang over the sink in the kitchen. The next morning you get a thick sour cream that can be used for any cream.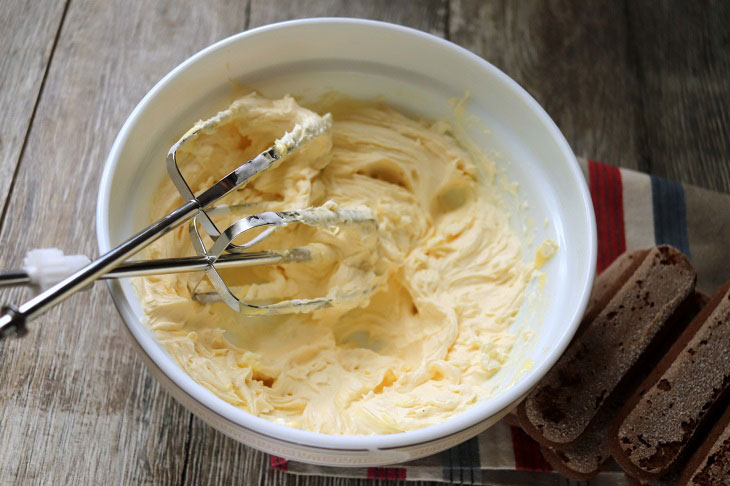 4. Combine the whites, yolks and cream, gently mixing the cream with a spatula.
By the way, if you do not want to use chicken eggs for cream, just beat mascarpone or cream with sugar for it.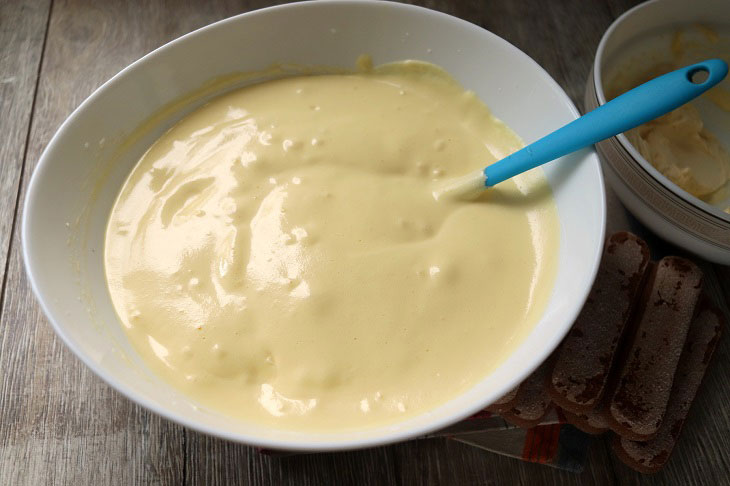 5. Pre-brew your coffee to cool it down. For tiramisu, you will need savoiardi biscuits.
6. Form a dessert in a deep transparent container or in portions in glass bowls or bowls. Dip the biscuits into the cooled coffee and lay them in layers with cream in the prepared container.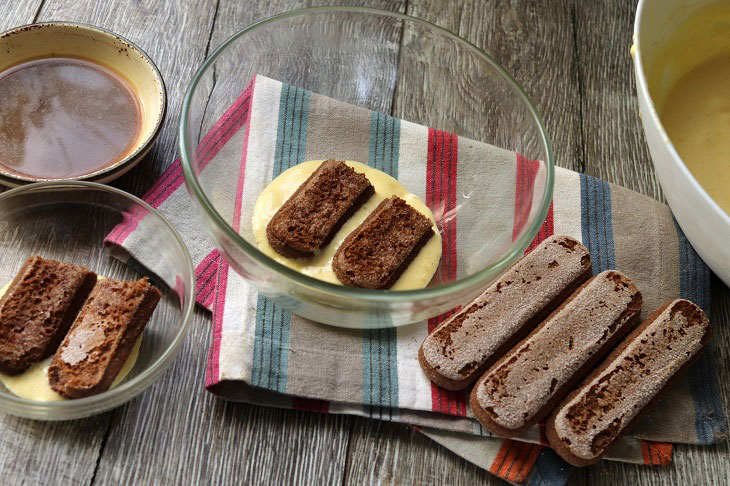 7. Cover the dish with cling film and refrigerate to stabilize the cream and soak the cookies. We recommend leaving the dessert in the refrigerator for 2-3 hours, and preferably overnight.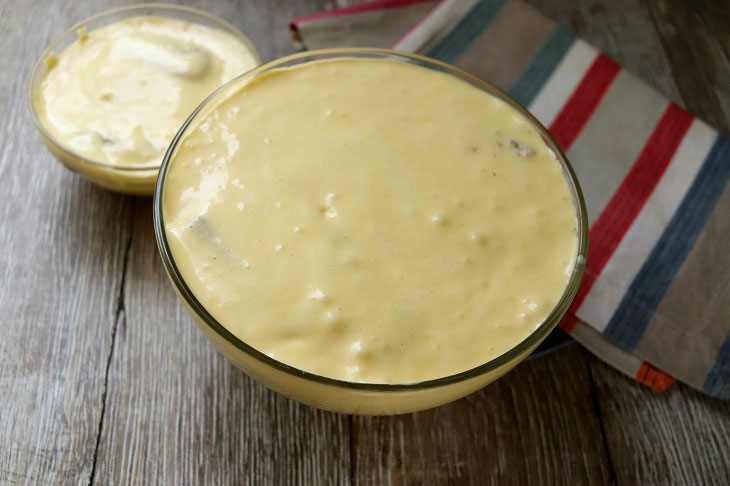 8. Dust the finished Tiramisu generously with cocoa powder using a sieve before serving. Of the devices for dessert, a teaspoon is excellent, as it is very soft and juicy.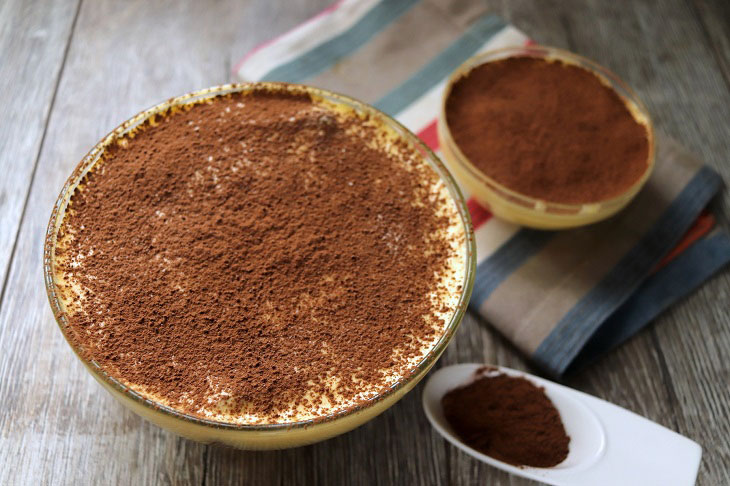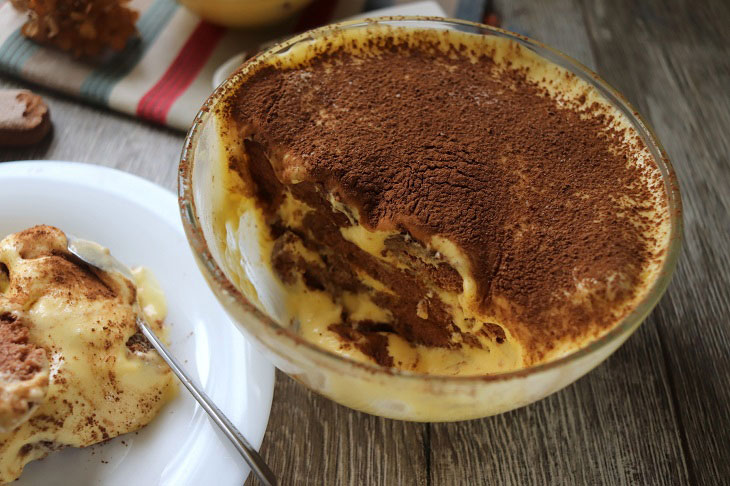 Bon appetit!