Salzburg dessert nokerln (dumplings) is the hallmark of the city. It can be tasted in local cafes or pastry shops. The dish is easy to prepare at home. It can be served to the festive or Sunday table. The dessert is kneaded on the basis of whipped proteins and turns out to be airy, tender, with a soufflé structure.
Gravy from sour berries is poured onto the bottom of the ceramic mold, and dough is placed on top in the form of three mountain peaks – the symbols of the city of Salzburg. After baking, the dessert is sprinkled with "snow" – powdered sugar. Baking has a peculiarity – it is served immediately after cooking. After cooling, the dessert settles and becomes "rubber".
For the dish, choose fresh chicken eggs. In order for the proteins to whip into a stable mass, we recommend using fine sugar. Simply place the sugar in the grinder and grind it in pulse mode two to three times. With such sugar, proteins are whipped faster than with regular or powdered sugar. For gravy, you will need sour jam – lingonberry, cranberry or currant. If you have fresh berries, rub them with sugar and boil them. For flavor in a classic nockerl, vanilla sugar or extract is used. For cooking, you will need an oblong ceramic mold with sides about 5 cm high.
Ingredients:
Proteins – 5 pcs.
Yolks – 3 pcs.
Currant jam – 80 ml.
Fine sugar – 55 g.
Flour – 25 g.
Vanilla sugar – 10 g.
Powdered sugar – for serving.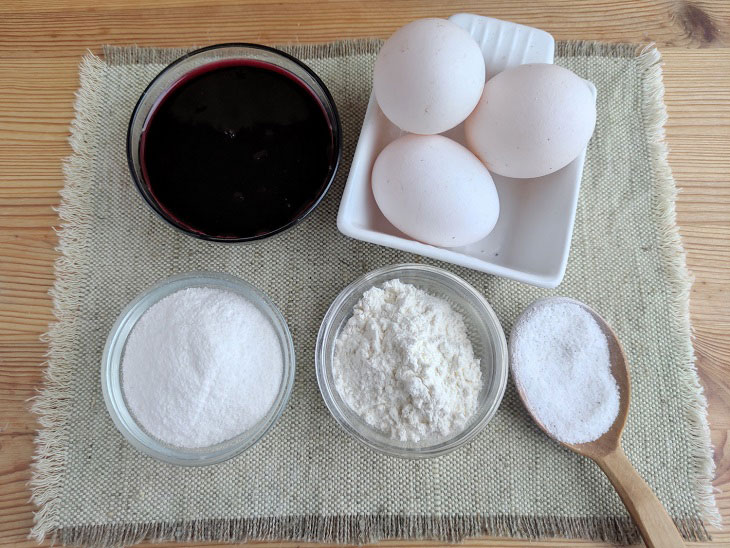 How to cook:
1. Separate the whites from the yolks and place in a mixing glass. Add sugar in parts, beat the proteins in a strong airy mass until the "bird's beak".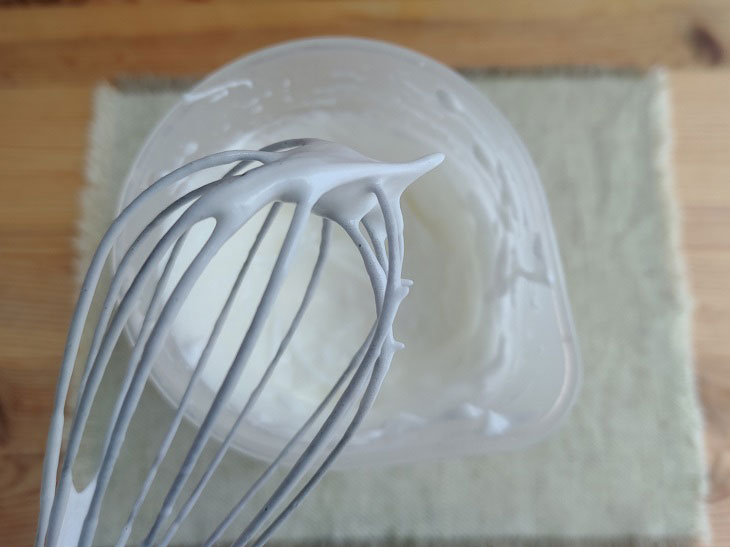 2. Grind the yolks with vanilla sugar.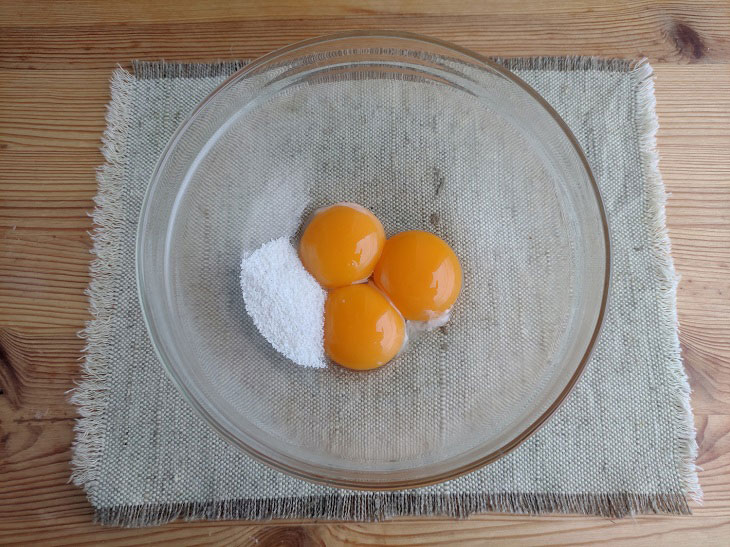 3. Add flour, mix until smooth.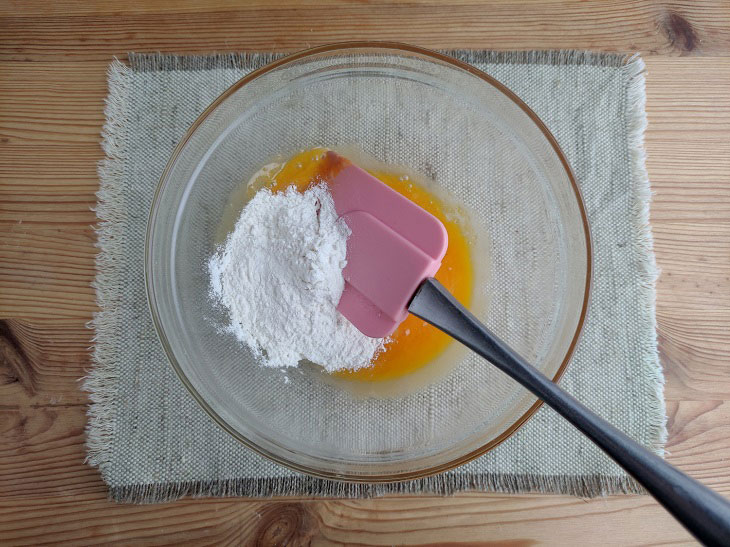 4. Lay out the whites in parts. Stir the mass with folding movements.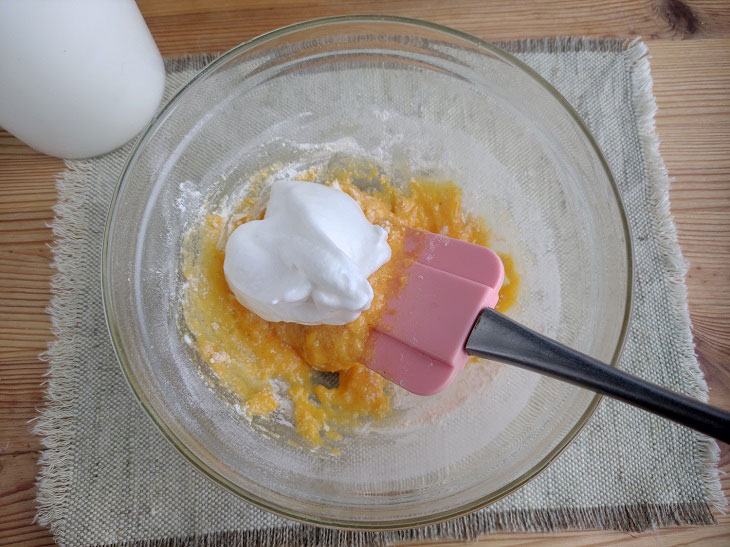 5. When mixing, keep all air bubbles.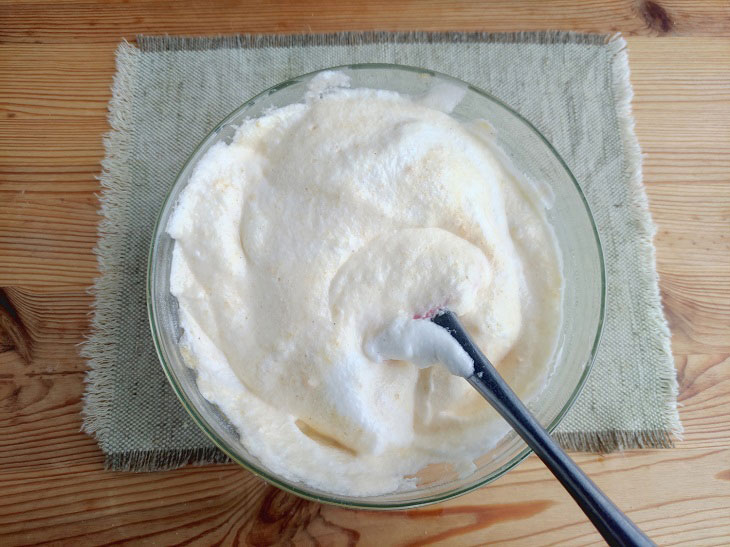 6. Place the jam on the bottom of the mold.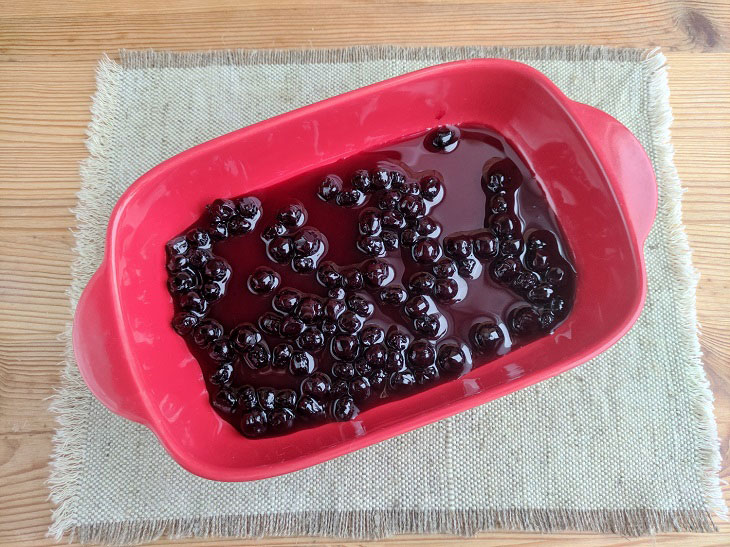 7. Lay out the egg mass so that you get three mountains. Bake dessert in the oven, preheated to 190 degrees for 20 minutes. Never open the oven.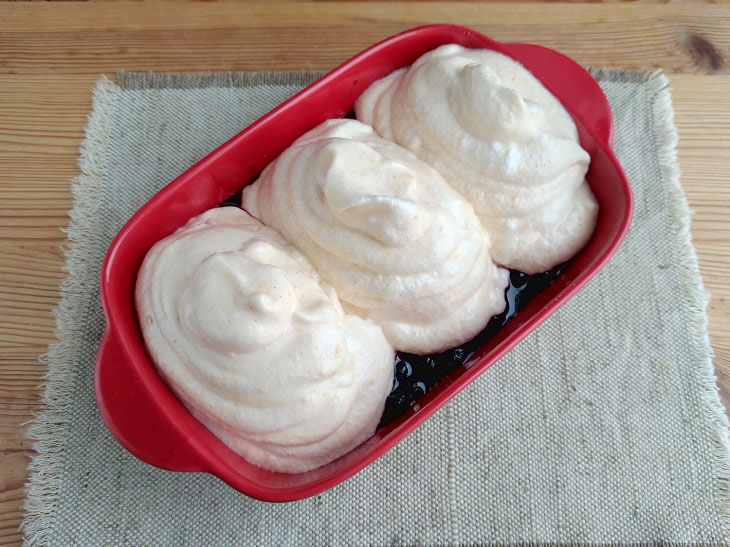 8. Take out the Salzburg nockerl, immediately sprinkle with powdered sugar and serve. The uncooled dessert has a great airy structure and a pleasant sweet taste.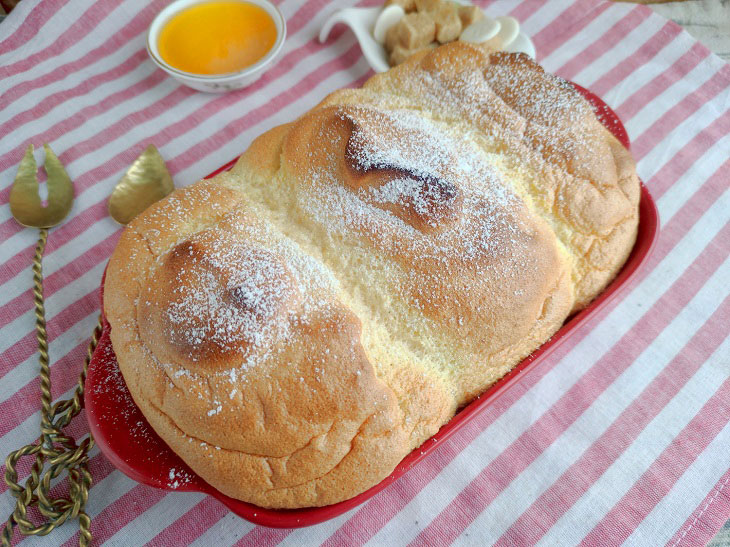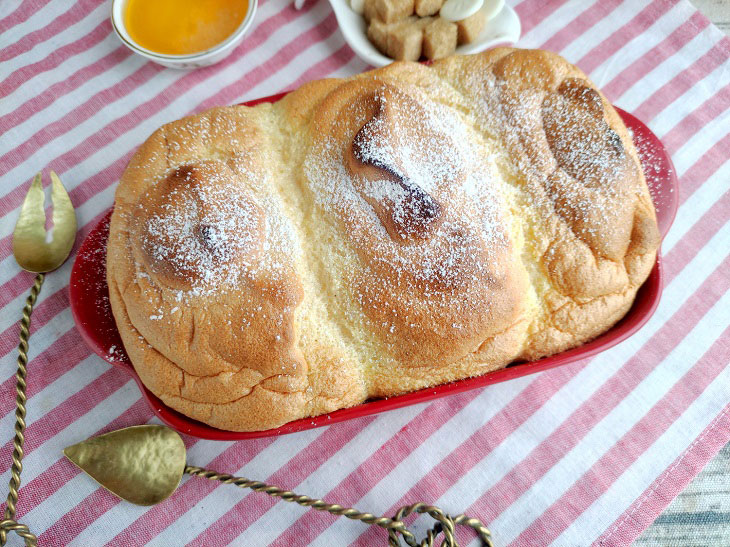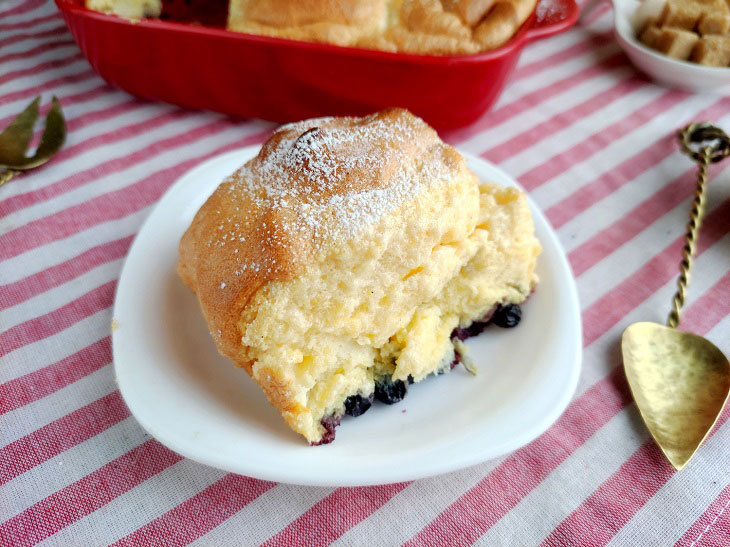 Bon appetit!