Leningrad donuts are the culinary visiting card of St. Petersburg. It is always cold, humid and windy in St. Petersburg, so hot crumpets are popular in eateries and fast food establishments. Bolshaya Konyushennaya Street is home to the famous Pyshka, where products are made according to a 1960 recipe. The establishment is decorated in the Soviet style. Instead of napkins, they sell randomly cut gray wrapping paper, and coffee is poured from a large bucket. Despite the modest setting, donuts here are amazing.
Try to cook Leningrad donuts at home. It's very simple! For the recipe, you will need premium flour, quick and dry yeast. Butter should not be substituted for margarine. It is best to fry donuts in refined vegetable oil. And don't skimp on the powdered sugar.
Ingredients:
Flour – 270 g.
Salt is on the tip of a knife.
Milk – 100 ml.
Sugar – 35 g.
Eggs – 1 pc.
Butter – 38 g.
Vegetable oil – 70 ml.
Powdered sugar – 25 g.
Vanillin – on the tip of a knife.
Yeast – 4 g.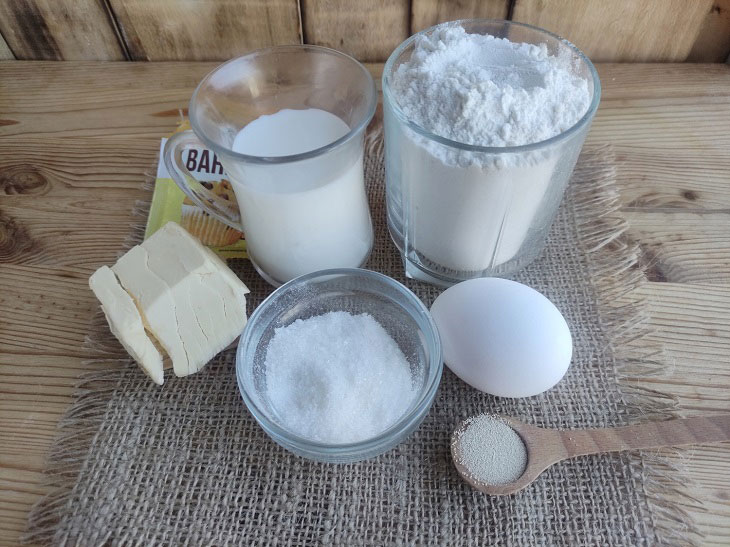 How to cook:
1. Cut the butter into small cubes and melt in the microwave.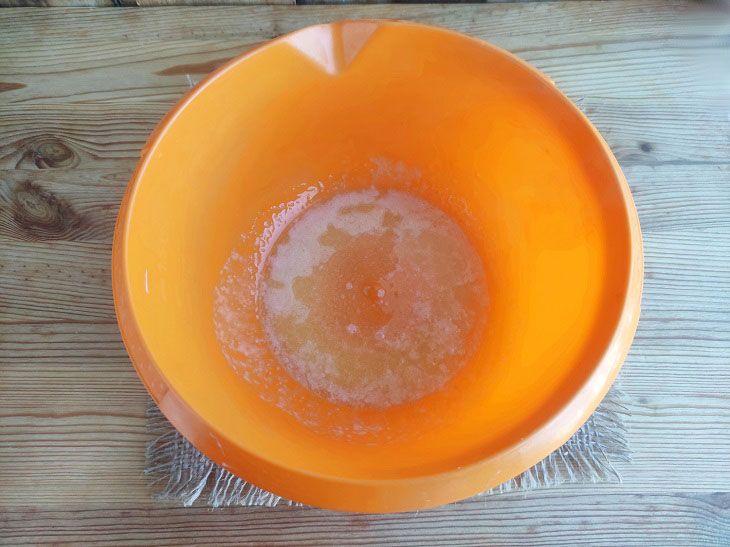 2. Pour milk at room temperature and add vanillin, salt, sugar.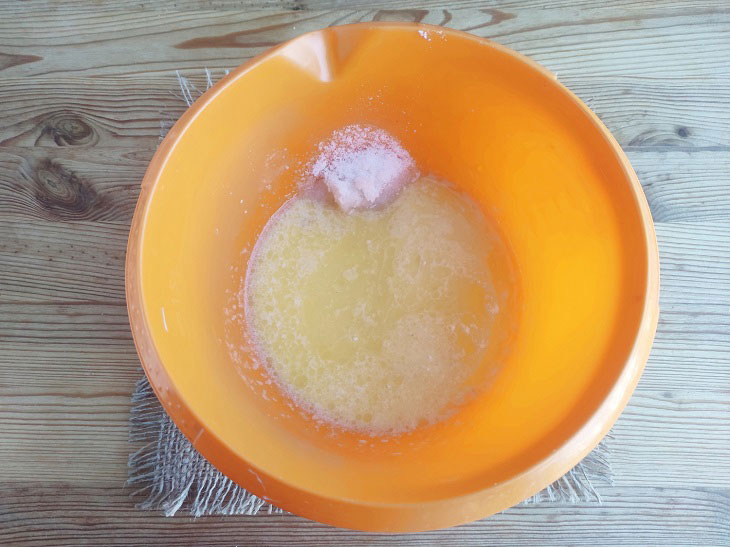 3. Enter yeast.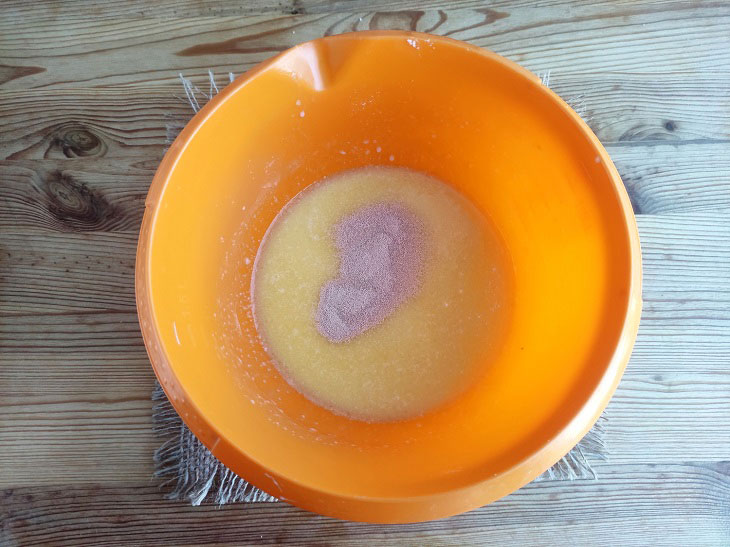 4. Beat the egg, beat the mass with a whisk.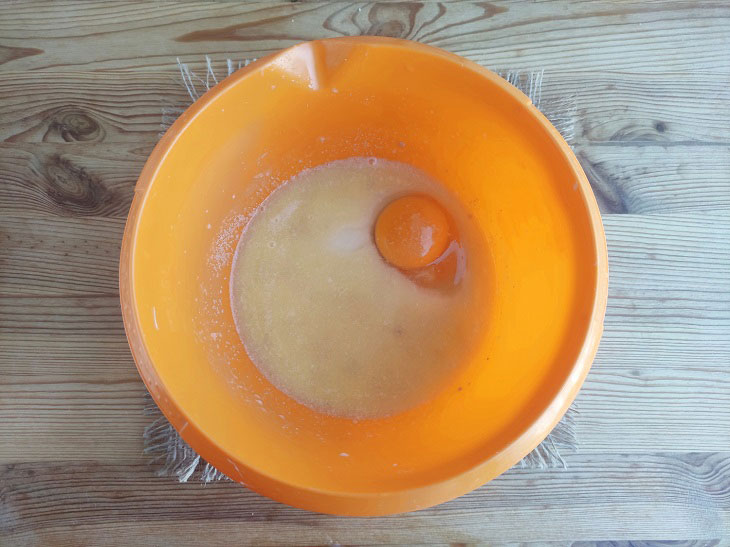 5. Pour in the sifted flour. Knead the dough with a spatula or wooden spoon. It should remain sticky.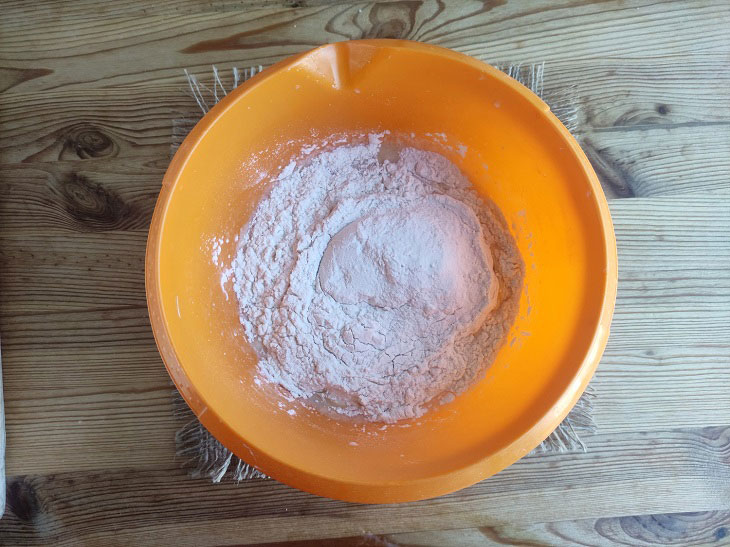 6. Carefully round the dough. Place in a bowl, cover with cling film. It will take an hour and a half to get up.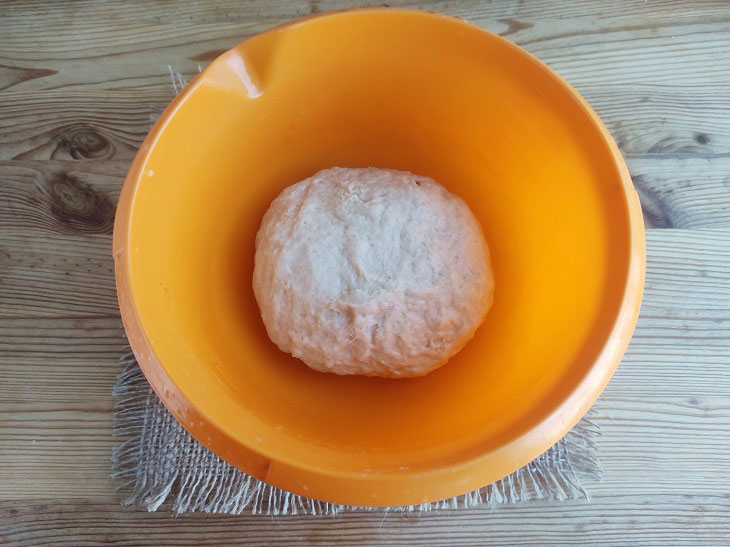 7. Punch down the dough and leave for another 30 minutes.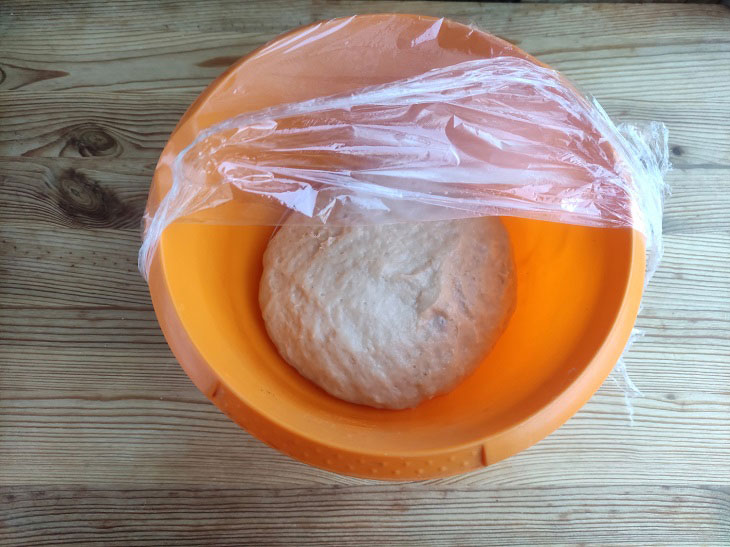 8. Divide the finished dough into 11-12 parts. Roll each part into a ball. Lubricate the plank with vegetable oil, lay out the balls. Leave to rise under a cotton towel for another 30 minutes.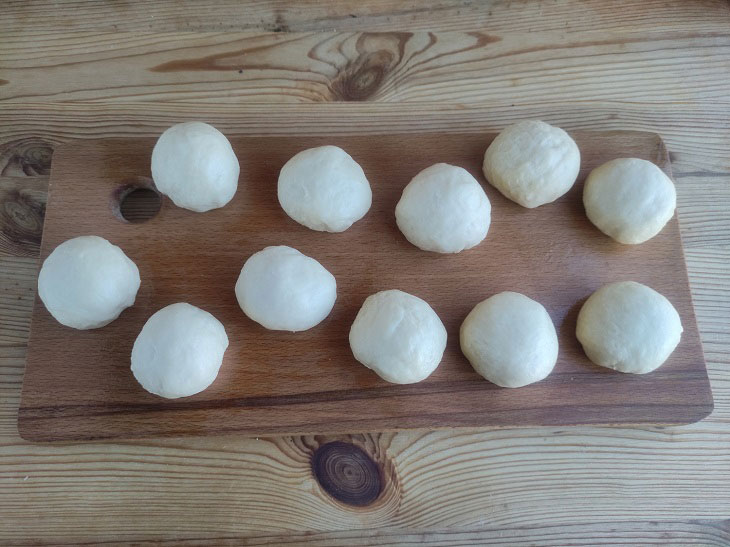 9. Take the ball in your hand, make a hole in the center with your thumb. Stretch the resulting hole and form a donut.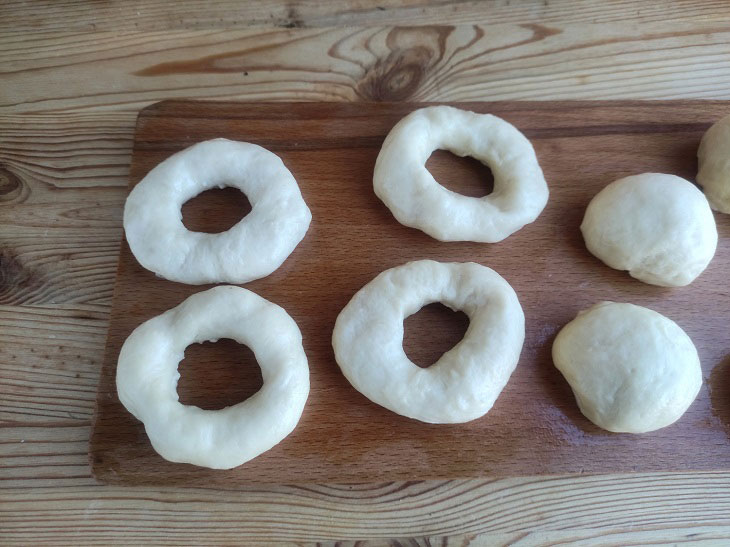 10. Fry the products in heated vegetable oil until golden brown.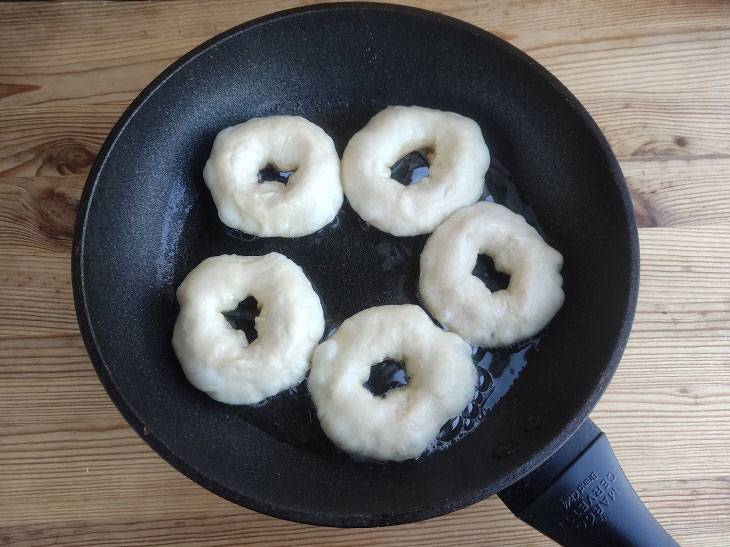 11. Turn the donuts over, cook also over medium heat.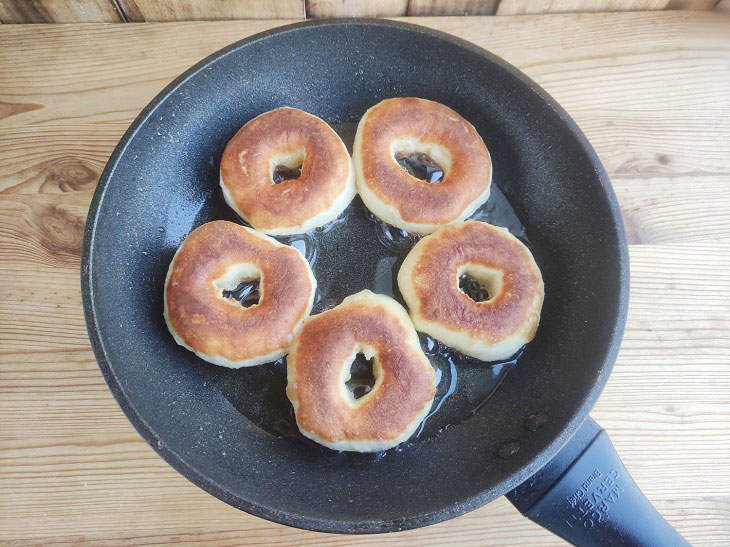 12. Transfer the finished donuts to a plate lined with paper towels.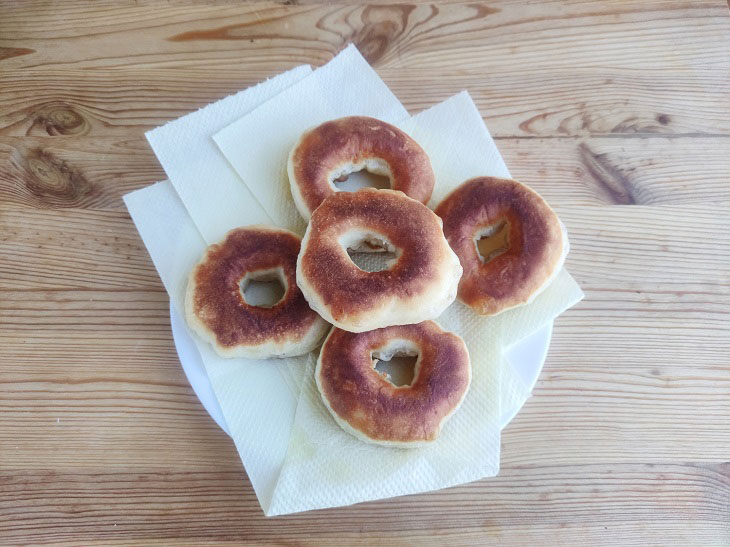 13. Transfer the products to a serving plate, sprinkle with powdered sugar through a sieve. Delicate appetizing donuts just melt in your mouth.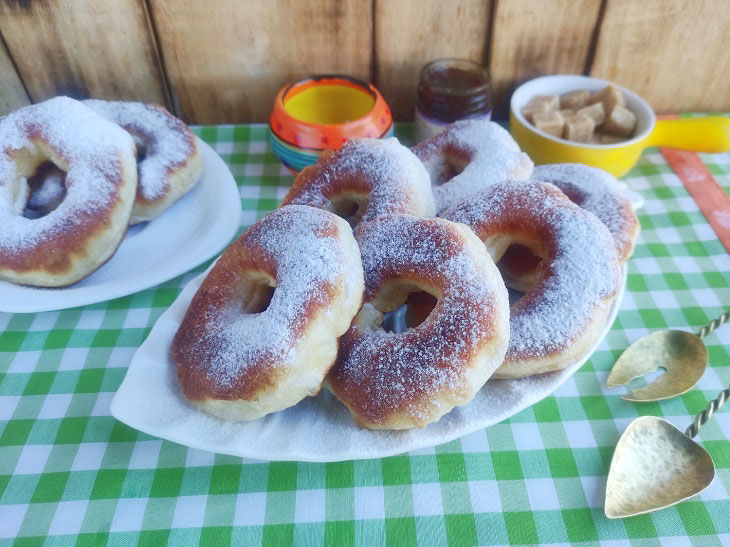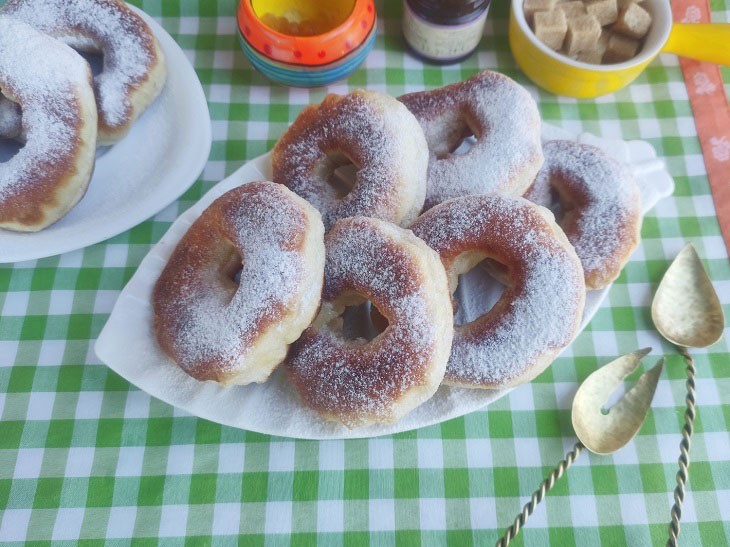 Bon appetit!