On fasting days, cook delicious pies with cabbage for your family. The peculiarity of this lean test will give vegetable puree, which is part of it.
Ingredients:
Wheat flour – 600-650 g.
Potato-pumpkin puree (liquid) – 150 ml.
Warm water – 50 ml.
Sugar – 2 tsp
Salt – 1 tsp
Fresh yeast – 25 g.
Vegetable oil – 50 ml.
Braised cabbage – 300 g.
Green onions – to taste.
Green garlic – to taste.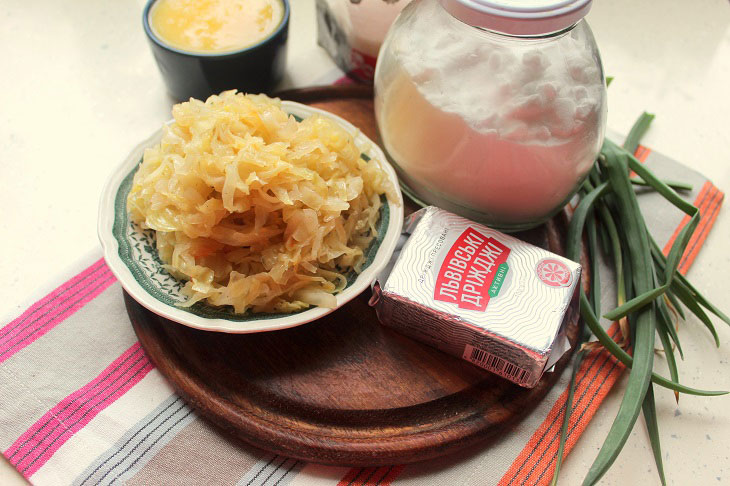 Preparation time: 1 hour. Cooking time: 30 minutes. Yield: up to 10 pies.
How to cook:
1. Prepare the filling for the pies in advance.
For this, take chopped cabbage with onions and fry in vegetable oil. Add a little water (50 ml) to the cabbage and simmer until soft. Salt the cabbage to taste and add black pepper. Add chopped onion and garlic to stewed cabbage to taste. The filling is ready, let it cool. Instead of fresh cabbage, you can fry sauerkraut.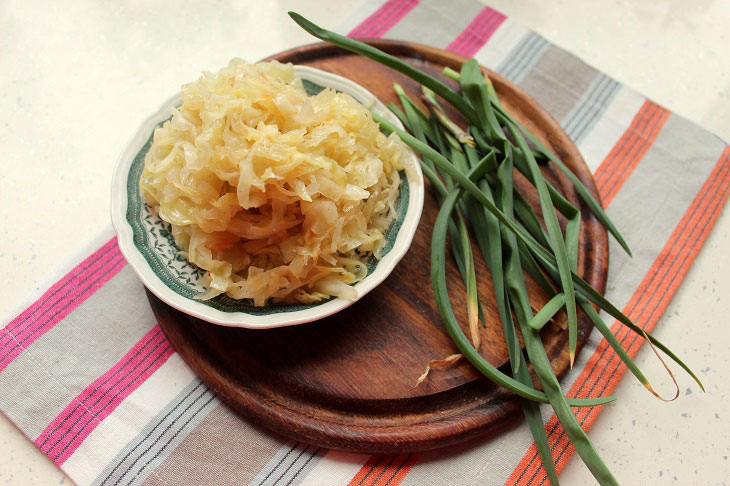 2. Activate fresh yeast for dough. In a bowl, knead the yeast and a teaspoon of sugar.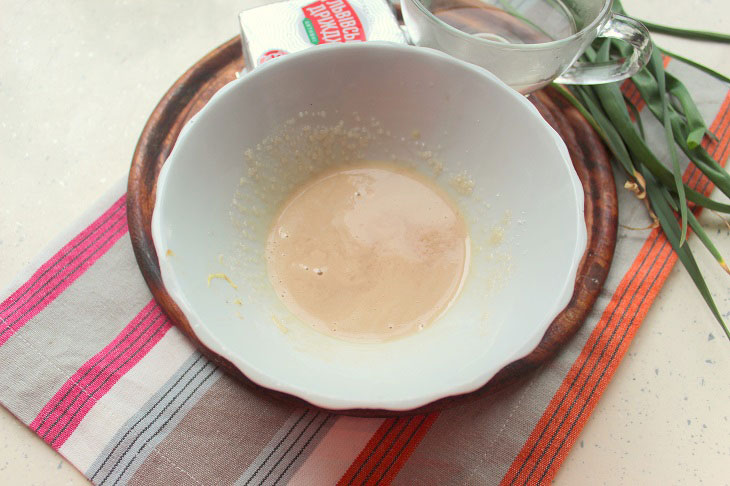 3. Add warm water and a few tablespoons of flour to the yeast. Stir the dough and leave for 10 minutes.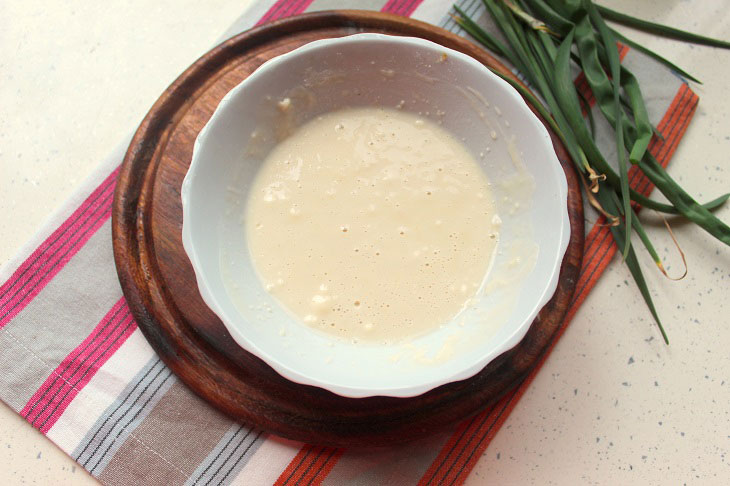 4. To prepare the dough, you will need mashed potatoes and pumpkin (not thick). You can use potato broth or mashed carrots.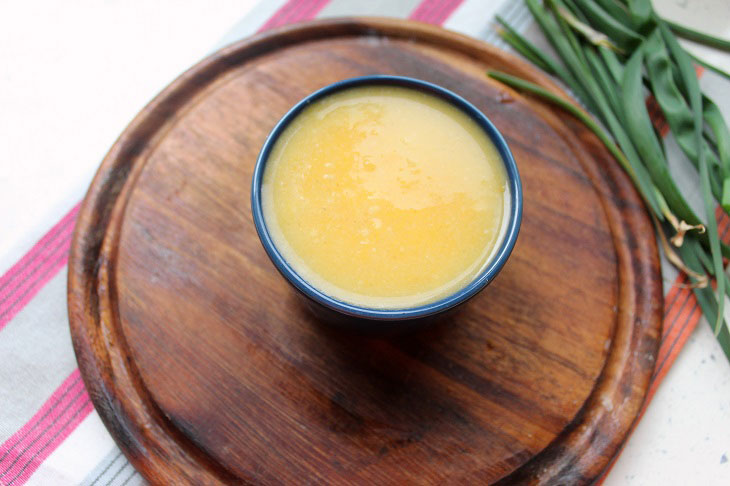 5. Send the sifted flour into a large container, pour the dough and mashed potatoes into the recess. Add salt and sugar to the dough if necessary.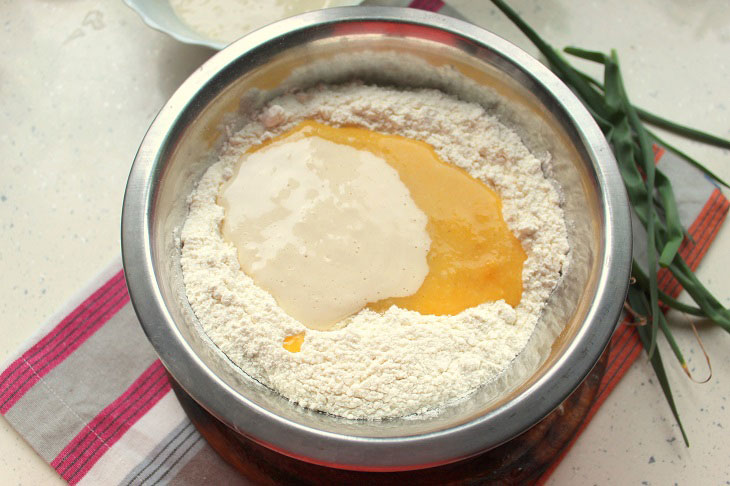 6. Knead the dough by hand or with a food processor for about 5 minutes.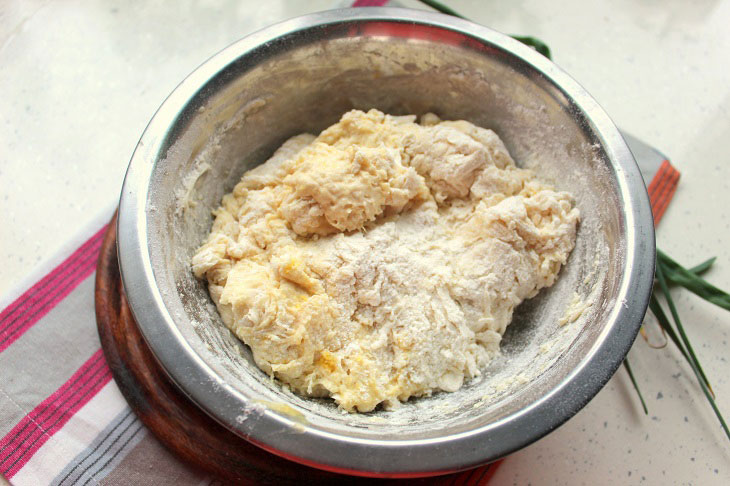 7. Lubricate a clean bowl with vegetable oil and place the proofing dough under the cling film. After an hour, your dough will increase by 2-3 times.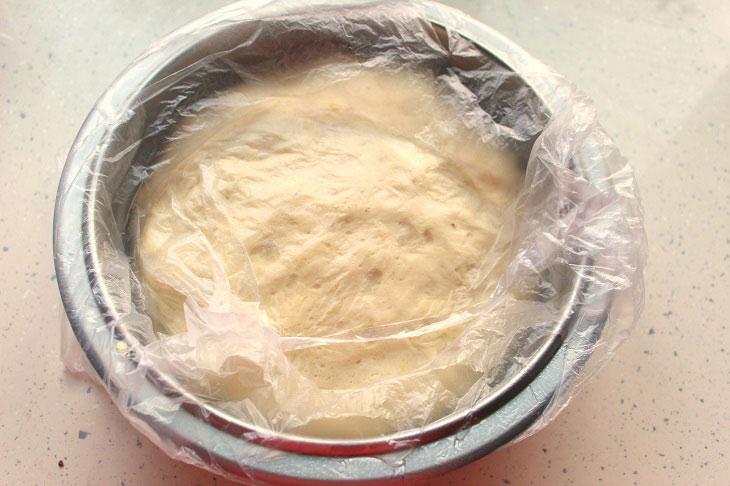 8. Sprinkle a little flour on the work surface and transfer the dough, make a hole in the middle. Tear the dough along the hole, you get a strip. Roll out the strip and cut into equal pieces.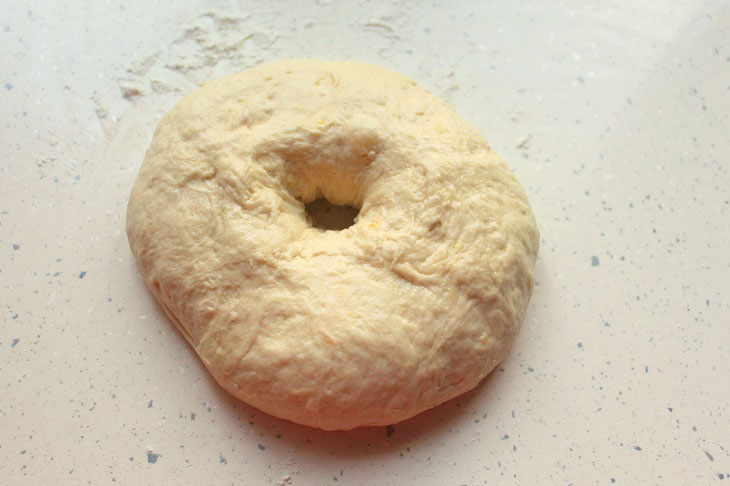 9. Roll up lumps of dough into balls.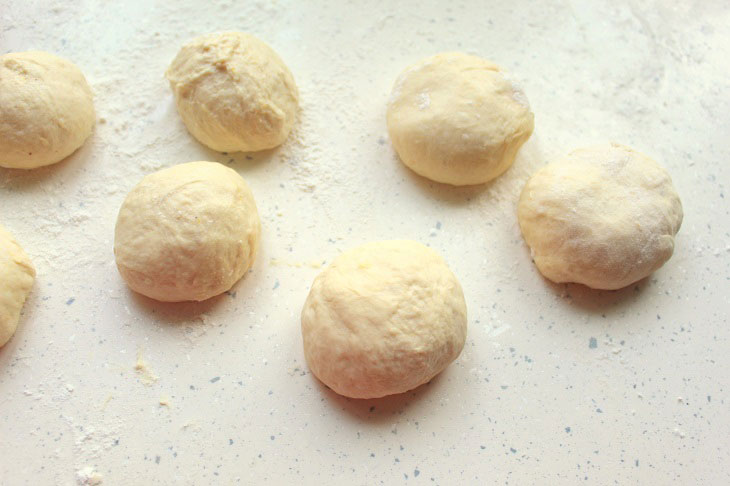 10. Lubricate your hands with vegetable oil, and stretch the dough with a cake. Put the cabbage filling in the center of the tortilla.
It is important that there is no excess liquid in the cabbage so that the pies do not flow.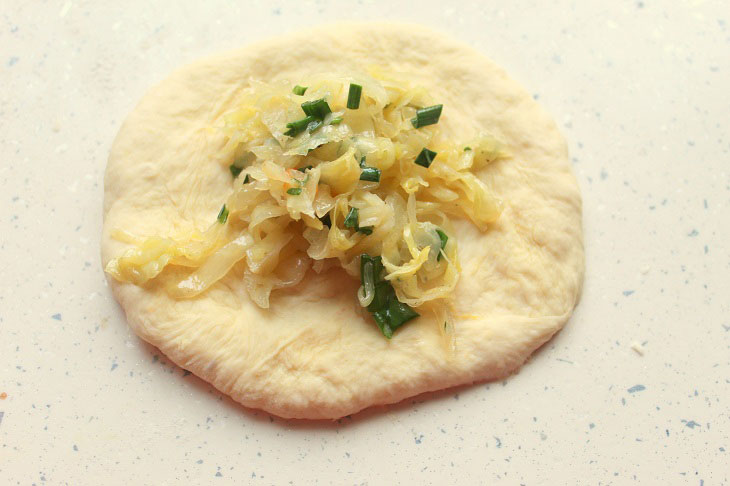 11. Form pies with cabbage and place seam down on parchment with a baking sheet. You can make notches on pies for beauty. Cover the pies with cling film and leave to rise for 20 minutes.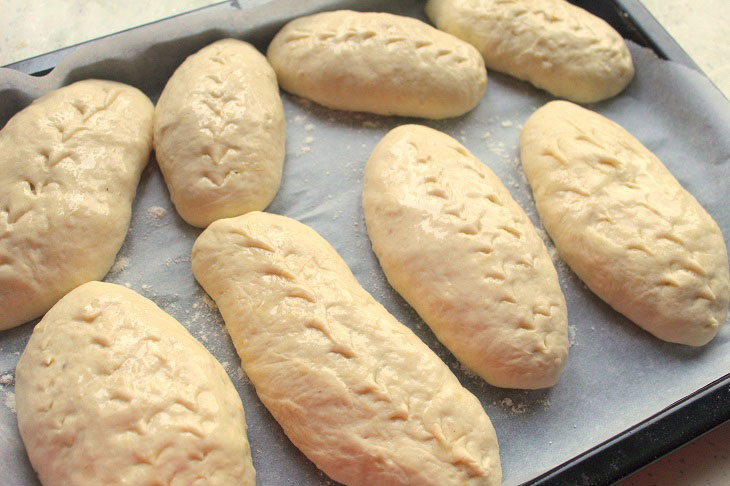 12. Lubricate the pies with black tea and sprinkle with flax if desired. Bake lenten pies in a preheated oven at 180 degrees until golden brown for 15-20 minutes.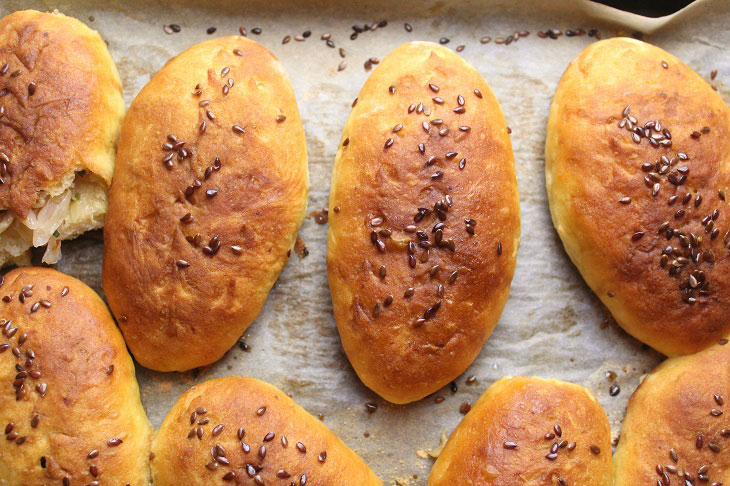 Cover the finished pies with a clean towel and leave for 10 minutes. The pies are soft and tender in taste.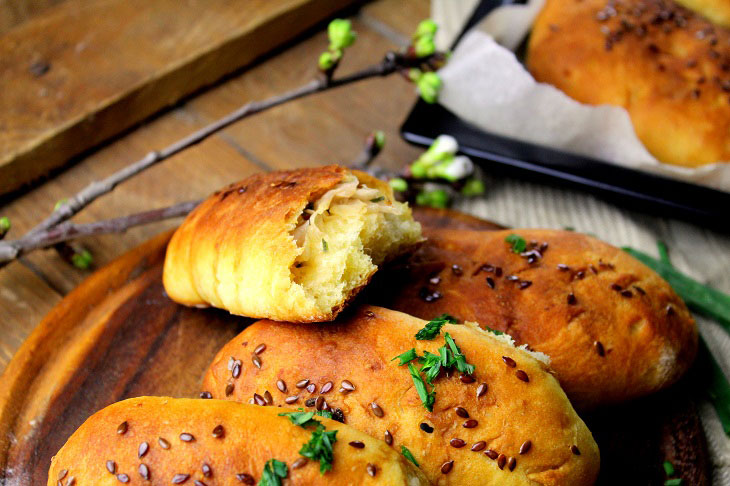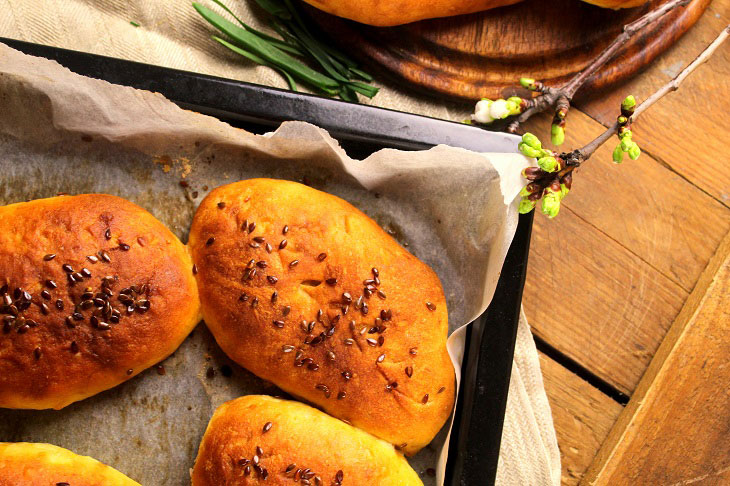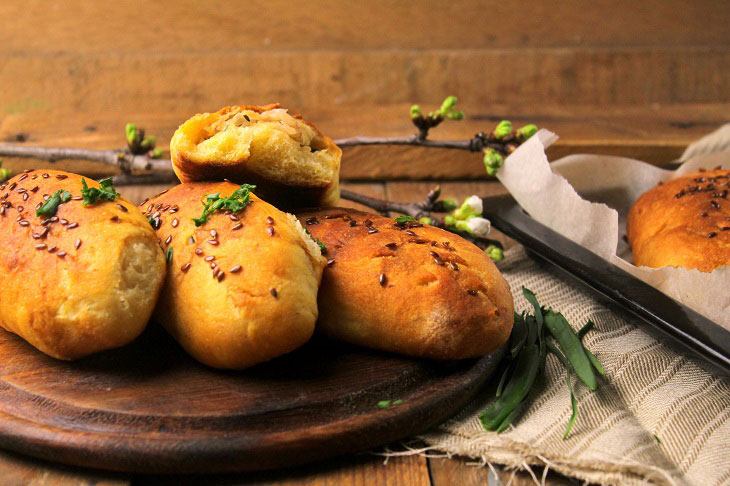 Bon appetit!