Potatoes can be used to make very tender and tasty gnocchi, a kind of lazy dumplings. We offer a variant of potato gnocchi with salmon.
Ingredients:
Boiled potatoes – 300 g.
Poached salmon – 150 g.
Garlic – to taste.
Cottage cheese – 3 tbsp. l.
Wheat flour – 150-200 g.
Chicken egg – 1 pc.
Salt – to taste.
Sour cream – for serving.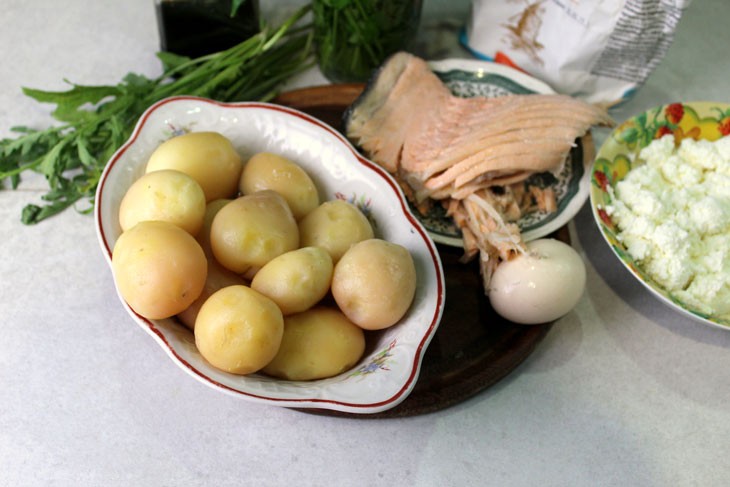 How to cook:
1. For the gnocchi, boil the potatoes in their skins first. Peel cooled potatoes.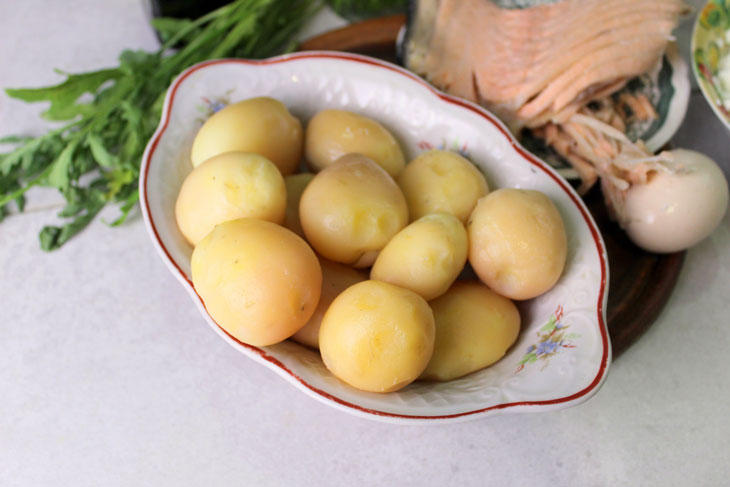 2. Part of the freshly thawed salmon backbone must be stewed until tender. To do this, put the salmon ridge in the pan and pour a little water (30-50 ml). Turn on the fire on the stove and cook the salmon under the lid for 3 minutes on each side. Then turn off the heat and leave the salmon under the lid for 10 minutes to cool down.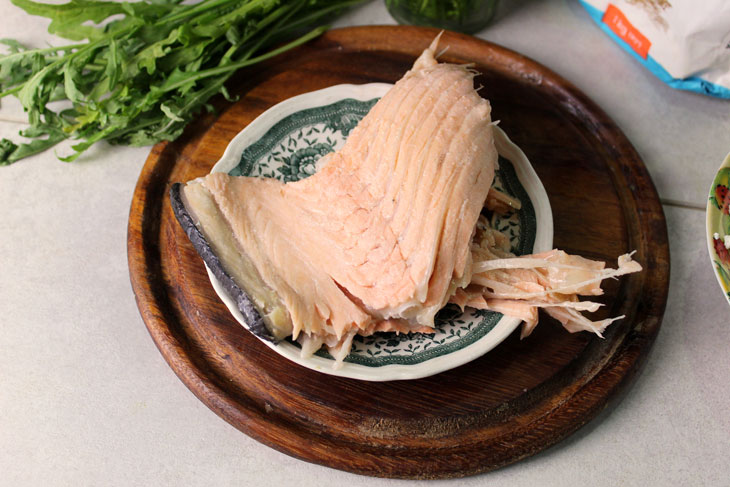 3. Grind boiled potatoes on a fine grater, add chopped garlic to it if desired.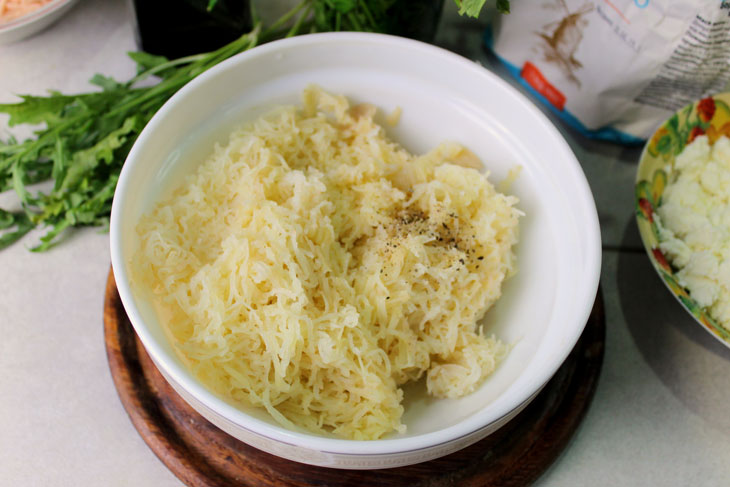 4. Remove the salmon pulp from the bones and send to the potatoes.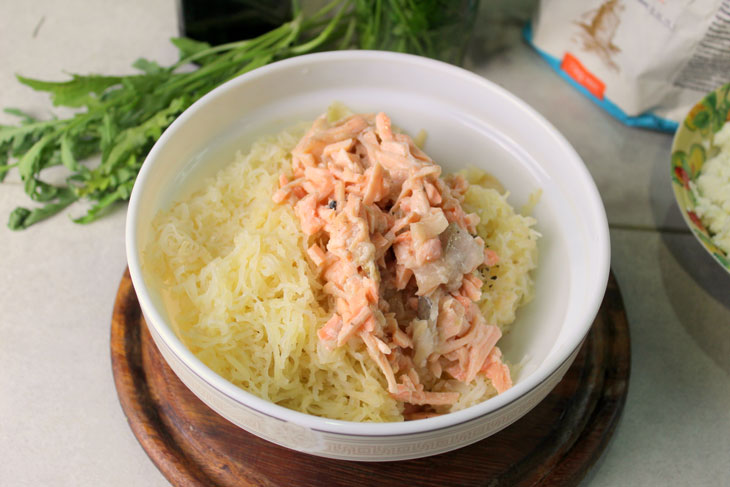 5. Add a chicken egg and a few tablespoons of fatty cottage cheese to potatoes.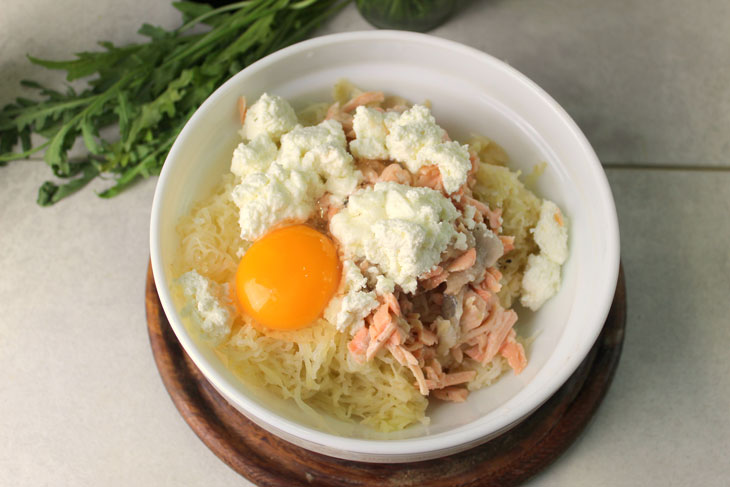 6. Add a pinch of salt and spices to your taste to the potato mass, then pour in the flour.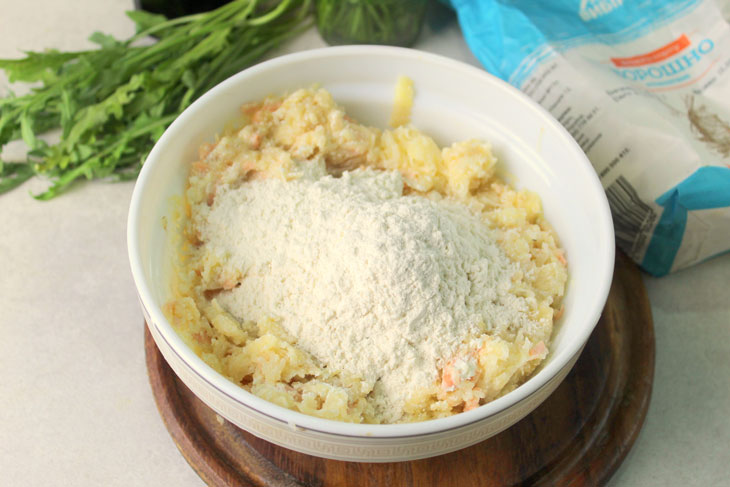 7. Knead the potato dough so that it does not stick to your hands. Cover the dough with a bag and let it rest for 10 minutes. During this time, pour water into a large saucepan. Add a tablespoon of salt to the water, dill and bay leaf, turn on the fire.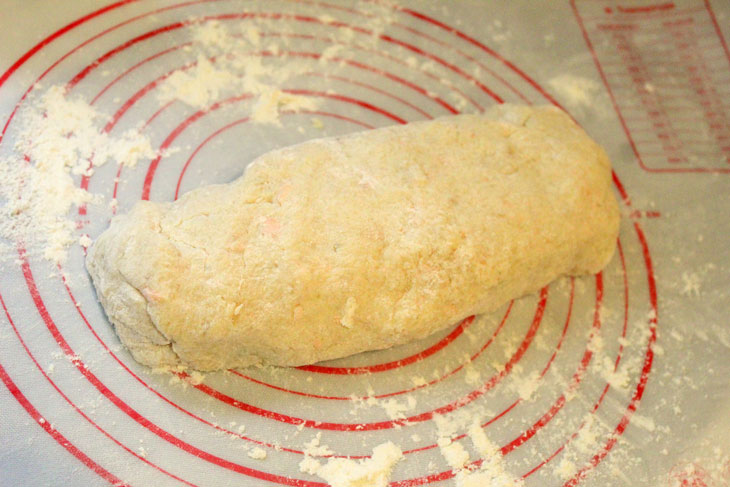 8. Roll out the potato dough with sausage and then cut into small gnocchi. Send the gnocchi to boil in boiling water for 8-10 minutes.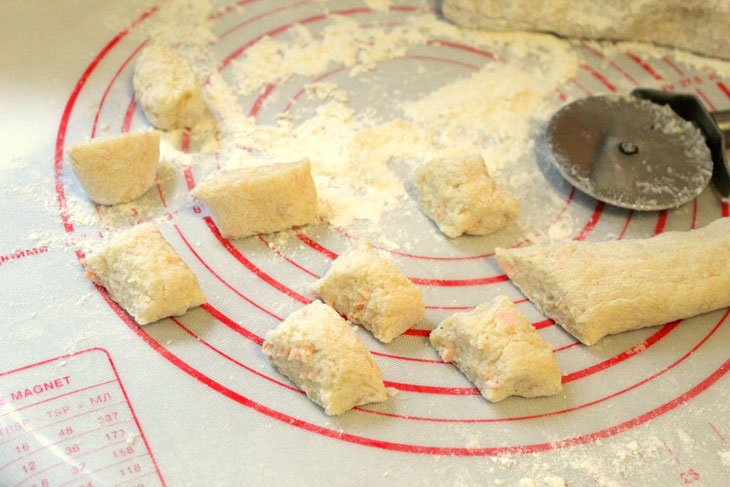 9. Remove cooked potato gnocchi to a bowl of butter. Alternatively, gnocchi can be immediately fried in a pan after the pan, it will also turn out delicious.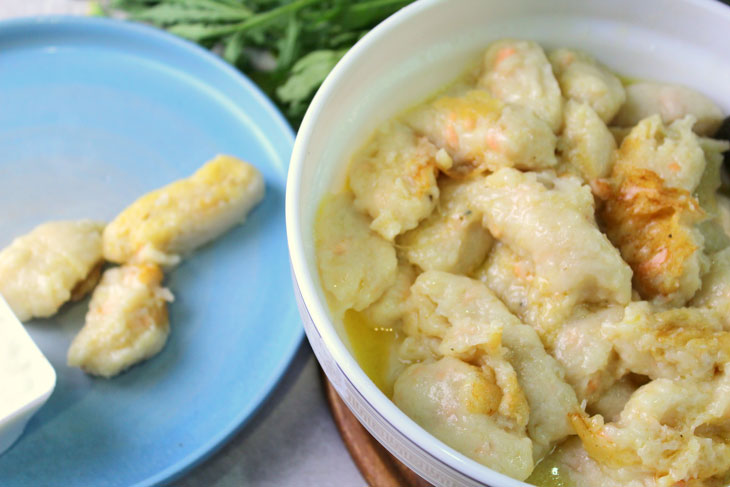 Serve potato gnocchi with salmon with sour cream or another sauce of your choice.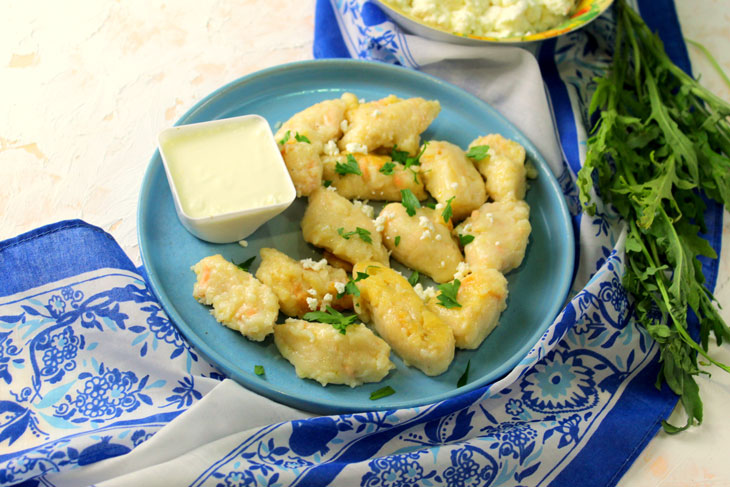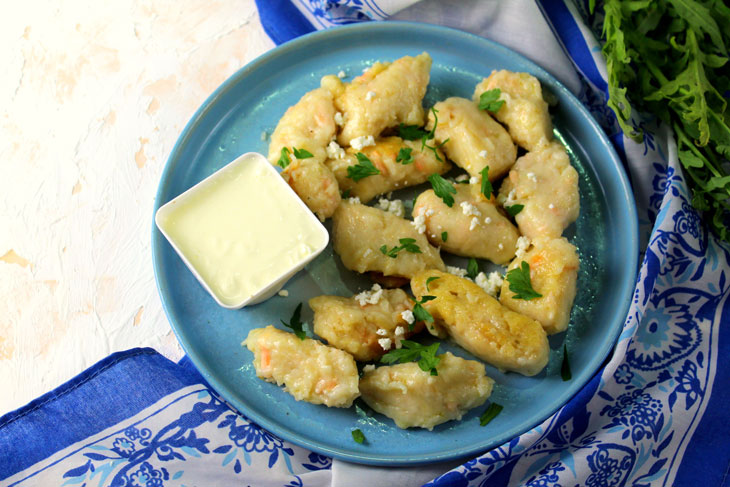 Enjoy your meal!