This mannik is unusual. The composition of the dough does not include dairy products and there are no eggs and butter at all. Eggs are successfully replaced by a ripe banana, butter is an alternative to sunflower oil, and dairy products are replaced by water. In other words, we bring to your attention a lean banana mannik. But, despite this, the pastries are very tender, soft and incredibly fragrant.
Ingredients:
Semolina – 200 g.
Banana – 1 pc.
Wheat flour – 5 tbsp. l.
Sugar – 5 tbsp. l.
Salt – 1 pinch.
Vanilla sugar – 10 g.
Water – 250 ml.
Sunflower oil – 120 ml.
Baking powder – 1.5 tsp.
Powdered sugar – for sprinkling finished baking.
Sunflower oil for lubricating the form – 0.5 tsp.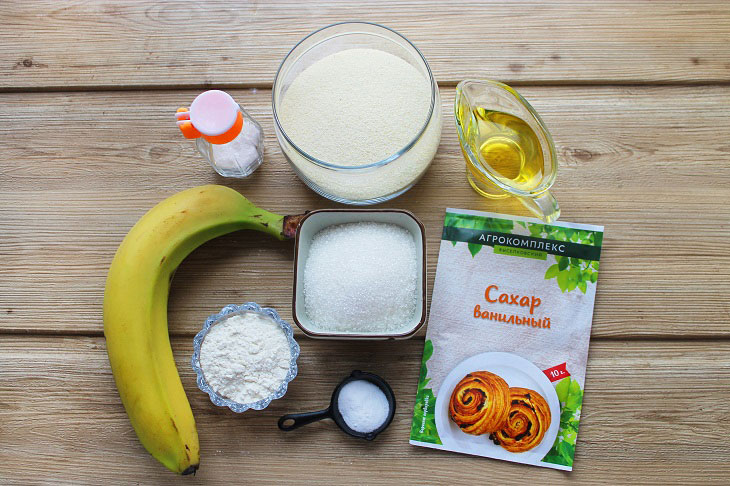 How to cook:
1. Pour semolina into a deep bowl.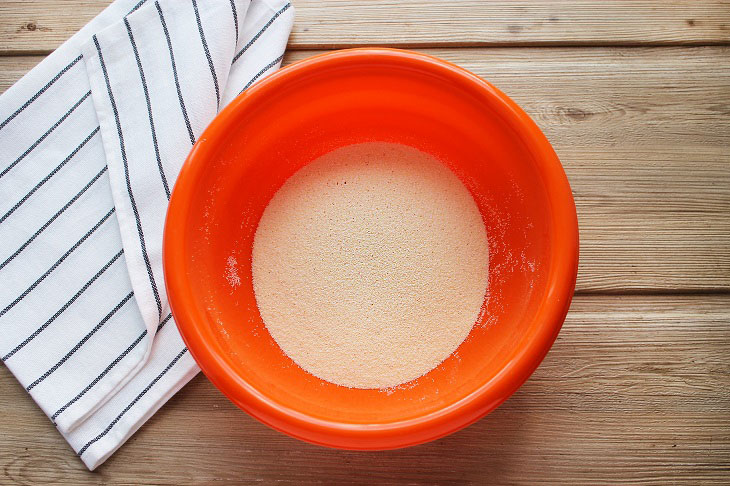 2. Pour in the sugar.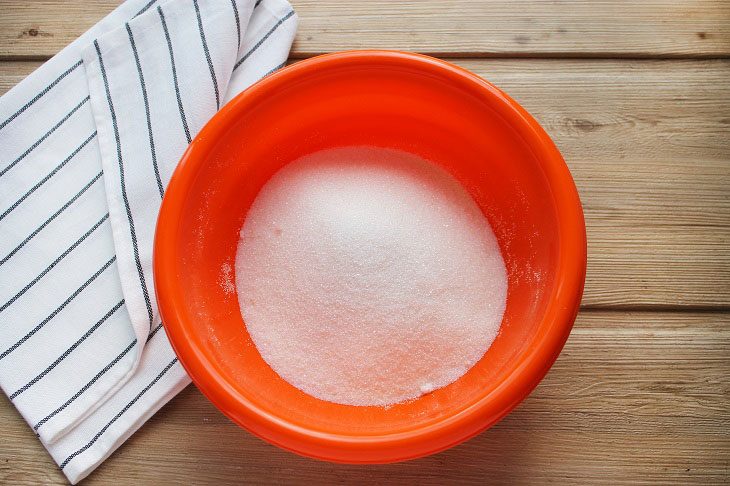 3. Add vanilla sugar and salt. Mix the contents of the bowl well.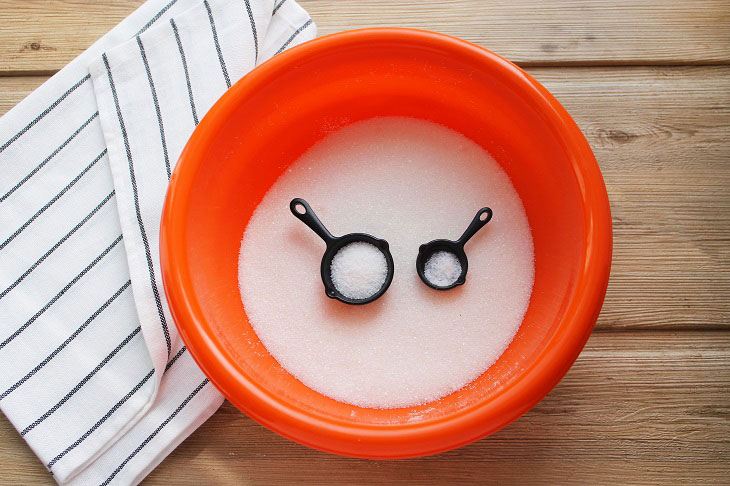 4. Pour in water and mix again. Leave at room temperature for 40 minutes. Semolina should swell.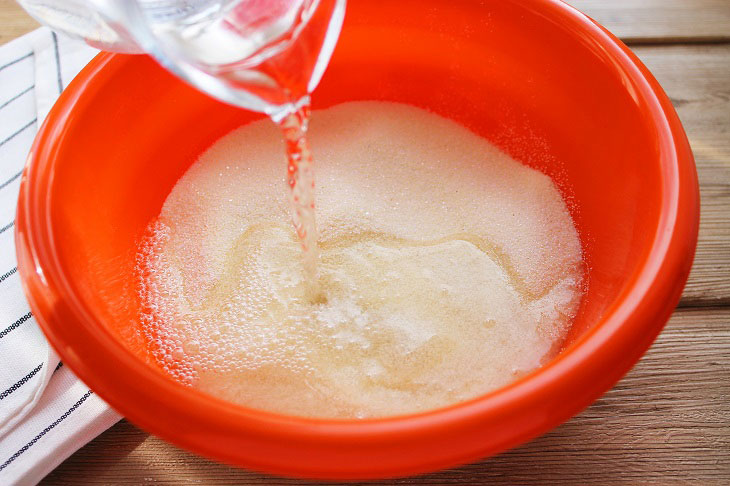 5. Meanwhile, peel the banana. Put the pulp on a plate and mash it with a fork into a puree.
Banana choose ripe, but not overripe. The flesh should be a pleasant yellow color.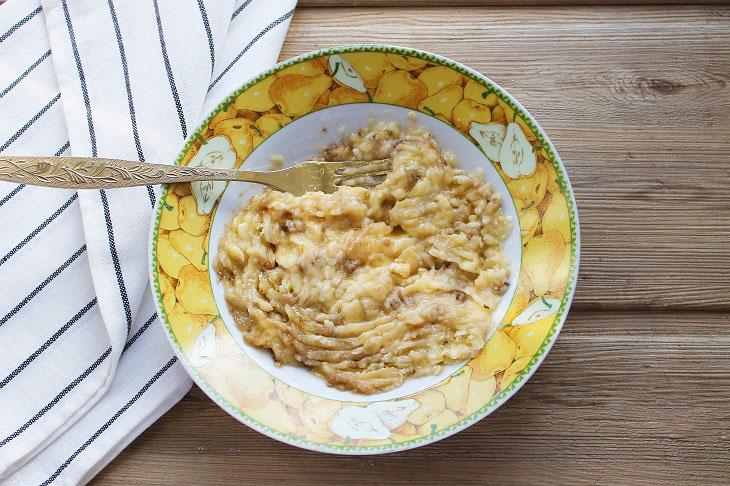 6. Pour the banana puree into the bowl with the semolina.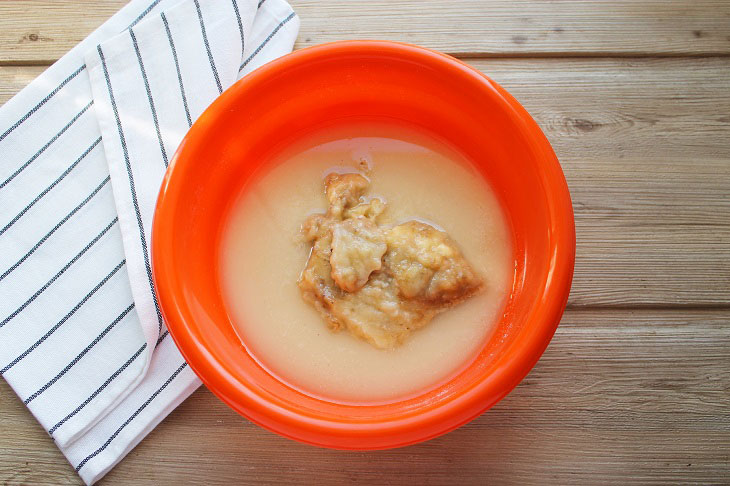 7. Pour in sunflower oil. Mix everything with a mixer.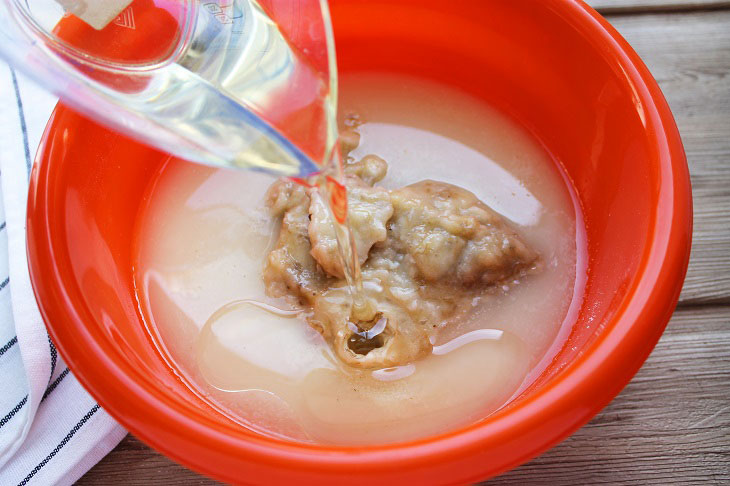 8. Mix sifted flour with baking powder. Pour it in portions into a bowl, stirring with a mixer so that there are no lumps of flour.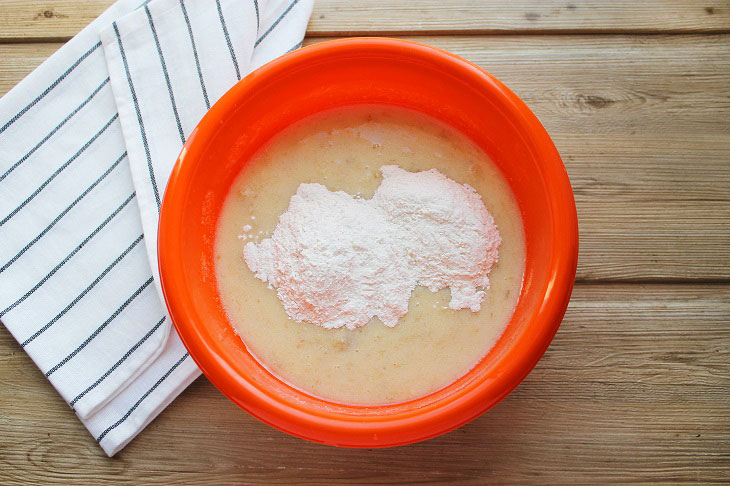 9. Preheat the oven to 180 degrees.
Pour the dough into a refractory form, lightly greased with sunflower oil.
Ideally, a 20X20 centimeter mold is suitable for baking manna.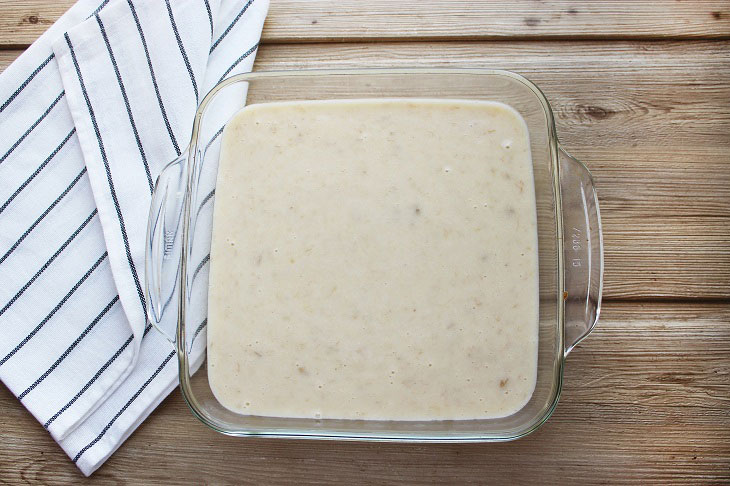 10. Send the form to the oven on the upper level and bake the mannik for 40 – 50 minutes. After 40 minutes, remove the manna from the oven and check its readiness with a toothpick. If there is sticky dough on the stick, put the mannik in the oven for another 10 minutes.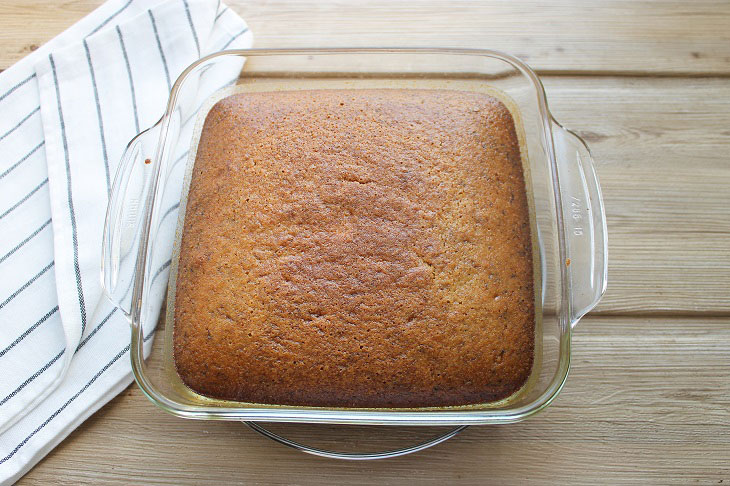 11. Carefully remove the finished banana manna from the mold onto a dish, let it cool slightly, then sprinkle with powdered sugar through a strainer.
These pastries go great with coffee, tea and, of course, milk.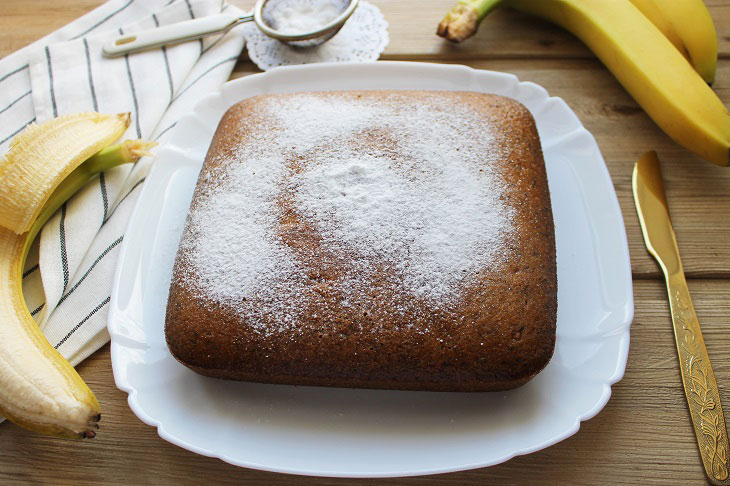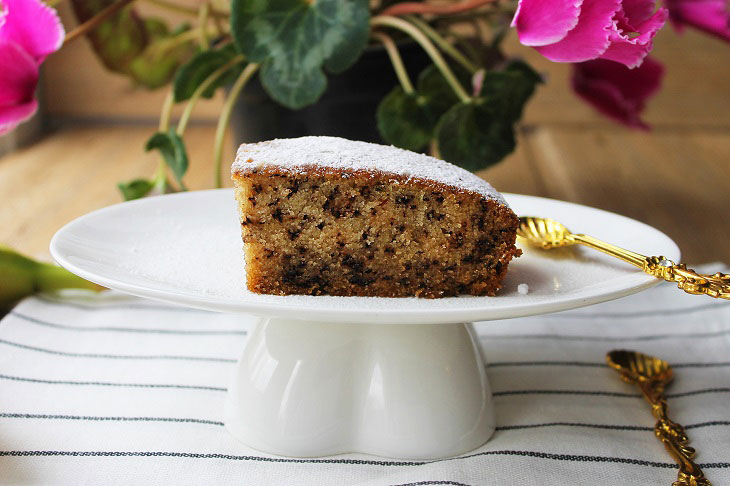 Bon appetit!