Greek-style pickled beetroot is a great vegetable appetizer that can be prepared quite simply. Vegetables should be used not too large in size, it is also advisable to boil them in advance or bake in the oven until soft. This procedure will significantly reduce the main cooking time. It is necessary to store the finished beets in the refrigerator in the marinade.
In addition to the listed spices, you can also use some additional ones. For example, it can be garlic and hot peppers, if you want the beets to come out more spicy in taste. Also, to give it a fragrant smell, it is worth cutting dill and parsley to it, or one of the listed greens. In general, do not be afraid to show imagination in cooking.
Ingredients:
Boiled or baked beets – 300-350 g.
Bay leaf – 1 pc.
Allspice peas – 3-4 pcs.
Black peppercorns -3-4 pcs.
Salt – 1 pinch.
Sugar – 1 pinch.
Apple cider vinegar – 50 ml.
Water – 150 ml.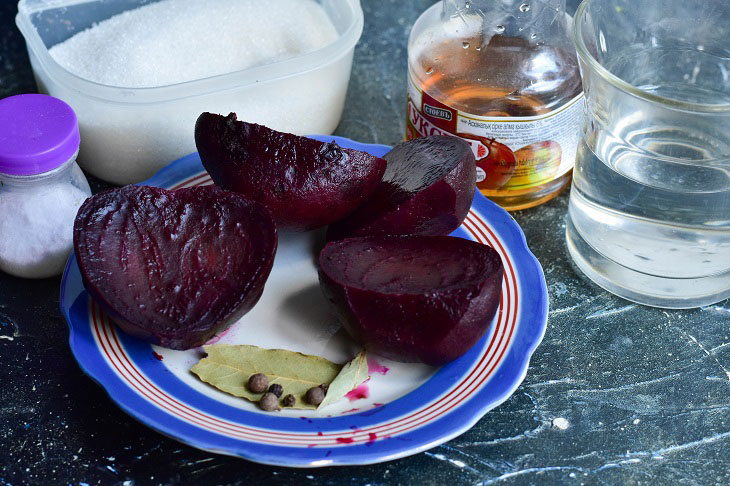 How to cook:
1. Wash the beets, cut off the tails, put in a saucepan, fill with clean water and send to the stove. When the water boils, turn the heat down to low. Boil vegetables for 1 hour.
If the water evaporates before the specified time, then be sure to add more.
Clean the beets. Cut it with a sharp knife into equal-sized pieces.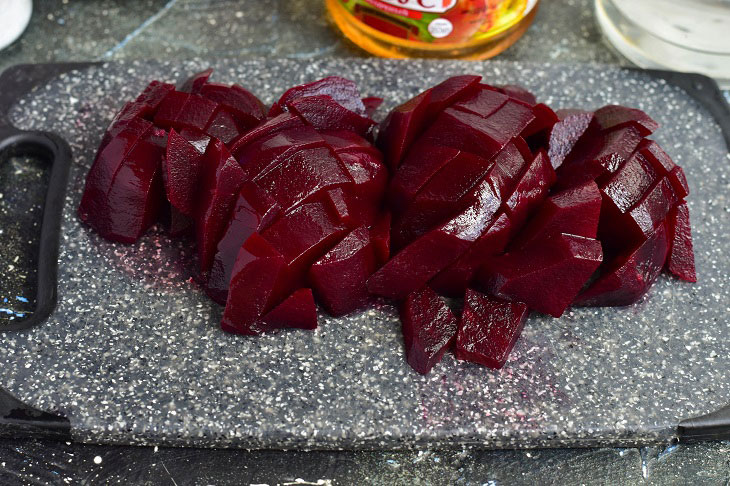 2. Immediately transfer it to a deep bowl or a regular saucepan.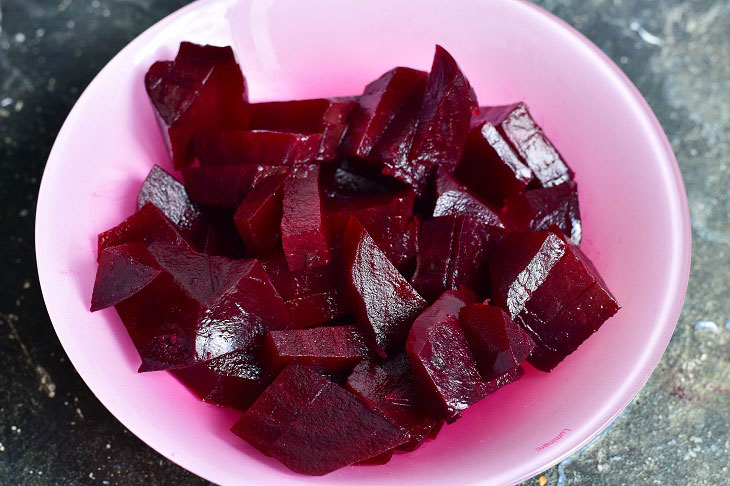 3. Pour the indicated amount of water and apple cider vinegar into another saucepan.
If there is no apple cider vinegar, then you can use regular table cider vinegar.
Immediately add salt and sugar there.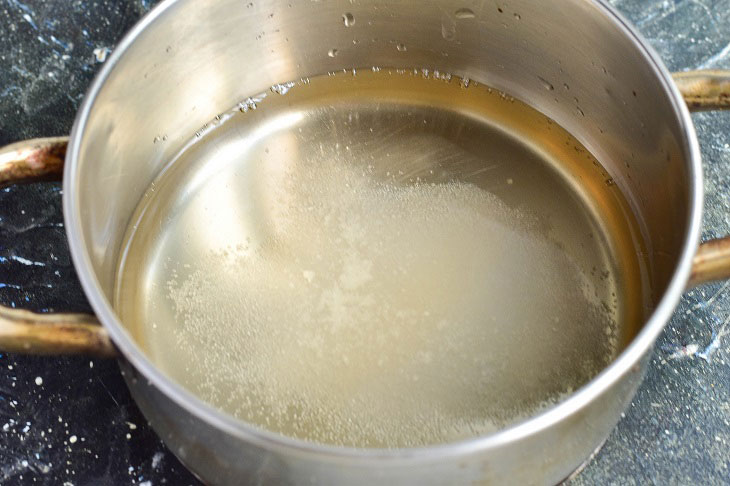 4. Then lay out the bay leaf, allspice and black peas. Bring the marinade to a boil.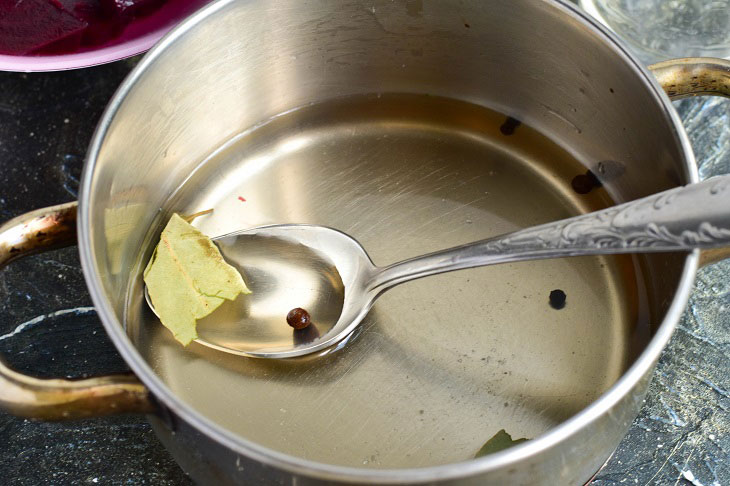 5. Pour the chopped beets with it and leave it for a day. If the room is too hot, then send it to marinate in the refrigerator, just remember to cover the bowl or pan with a lid.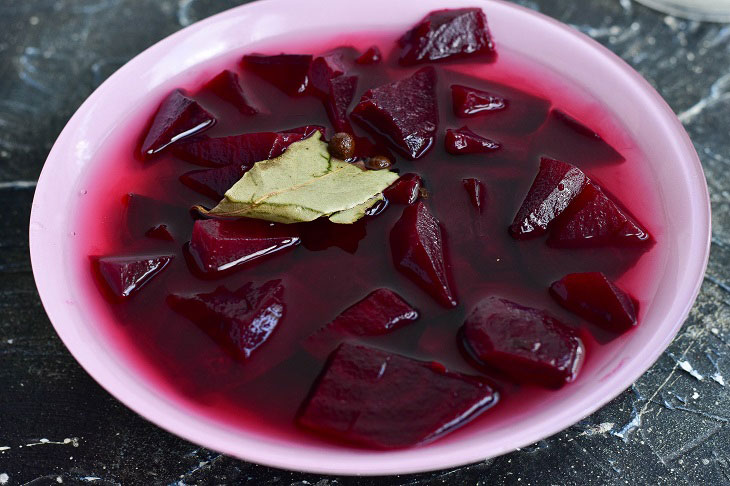 6. Now drain the marinade and serve the Greek-style pickled beets to the table. In appearance, it turns out to be so appetizing that it is difficult to resist it!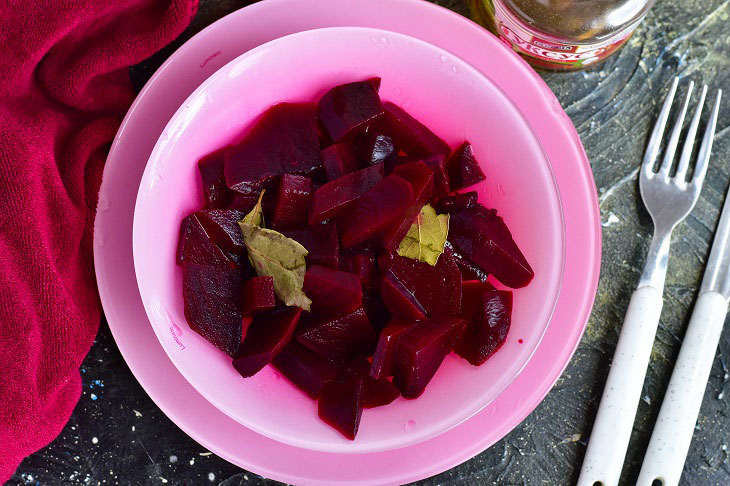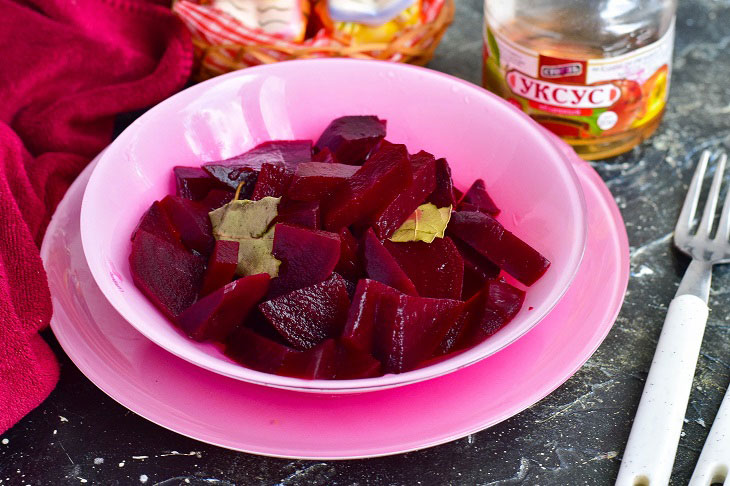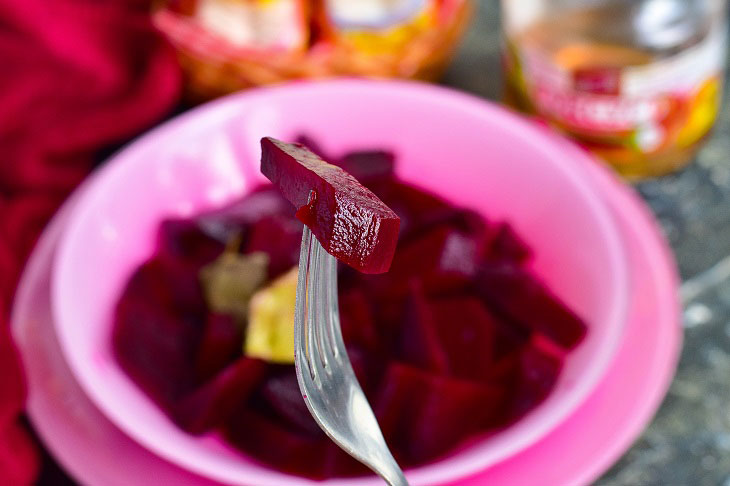 Enjoy your meal!