The New Year's table is always covered in a big way. It is believed that as you meet the year, so you will spend it. Therefore, when choosing a menu, pay special attention to unusual tastefully decorated dishes.
We offer you a recipe for Santa Claus meat pouches. This dish can be served as a hot or cold appetizer. The basis of the bags are broken pieces of meat. You can take pork, lamb, beef or poultry fillets. The filling is placed inside the bag. It can be meaty vegetables, cheese, mushrooms, olives and herbs. Products are folded in a special way and baked in the oven. For the filling, dried vegetables are ideal – tomatoes, plums, bell peppers. When choosing cheese, give preference to soft products – cheese or mozzarella.
Ingredients:
Pork meat (back) – 0.5 kg.
Greens – 5 g.
Dried tomatoes – 50 g.
Mayonnaise – 15 ml.
Ketchup – 15 ml.
Vegetable oil – 5 g.
Mozzarella – 60 g.
Smoked paprika – 2 g.
Pigtail cheese – a little for decoration.
Salt, pepper – to taste.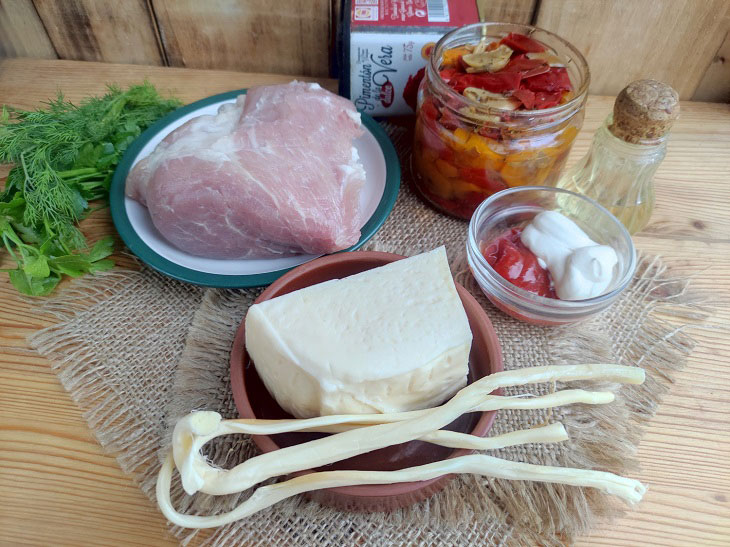 How to cook:
1. Cut the meat into finger-thick portions. Using a wooden hammer, beat them off thinly, paying special attention to the edges.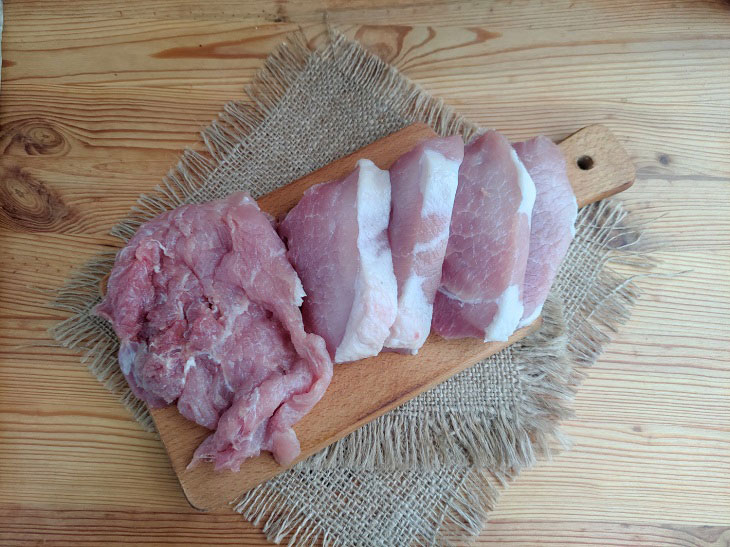 2. Salt the chop, pepper and sprinkle with paprika. Lay the greens in the center.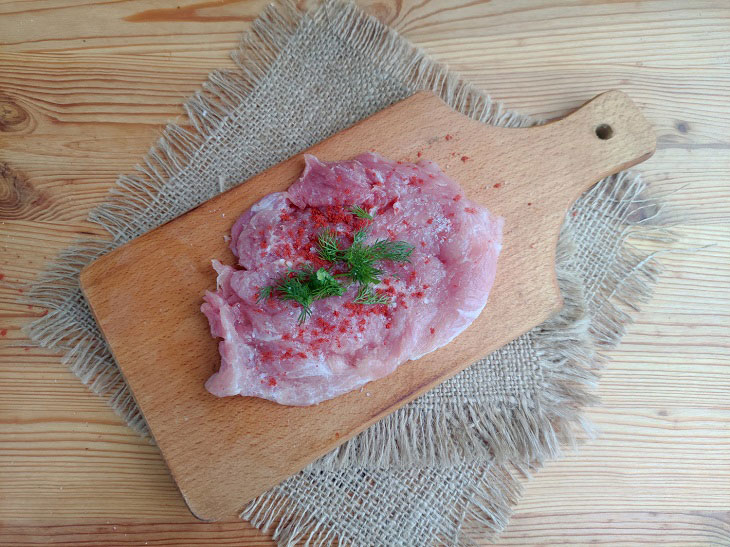 3. Place sun-dried tomatoes on the greens.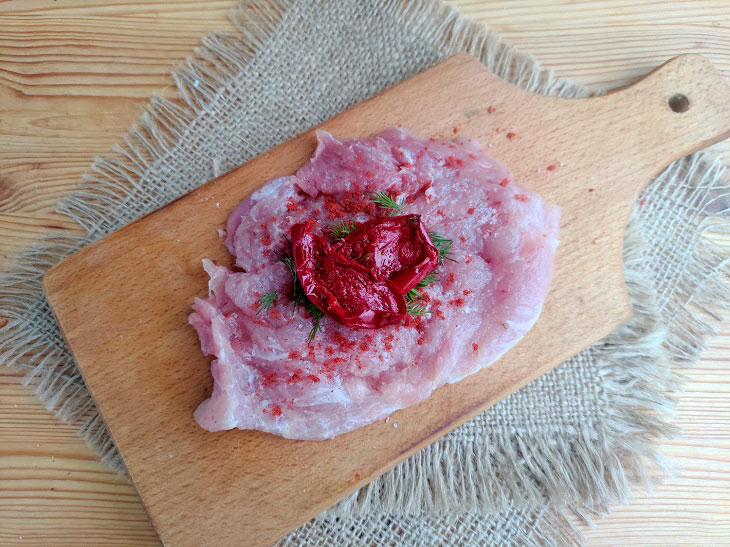 4. Mozzarella cut into cubes with a side size of 2 cm. Put the cheese on sun-dried tomatoes.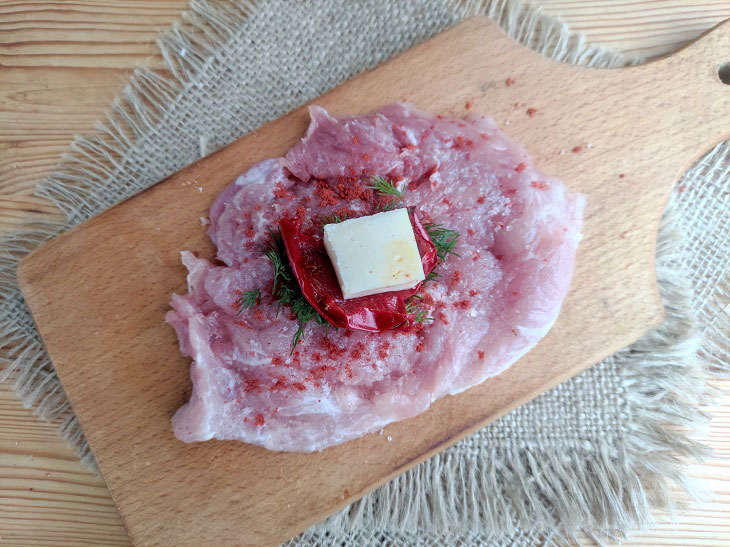 5. Connect meat edges with toothpicks.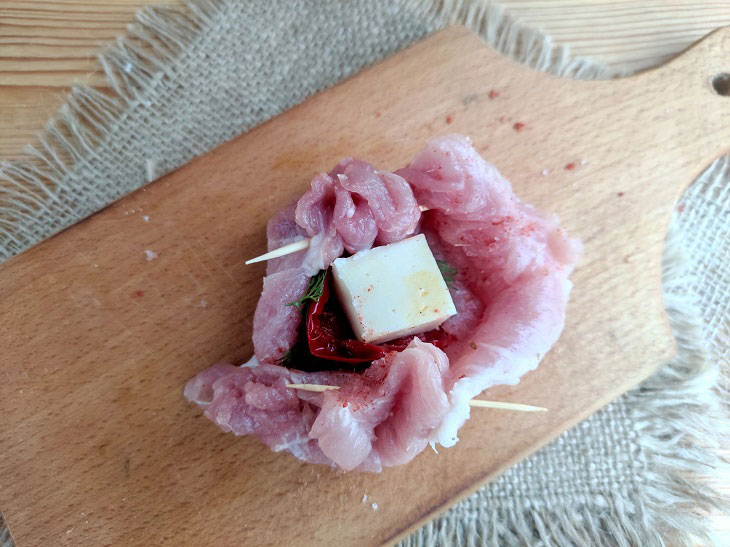 6. Form a bag.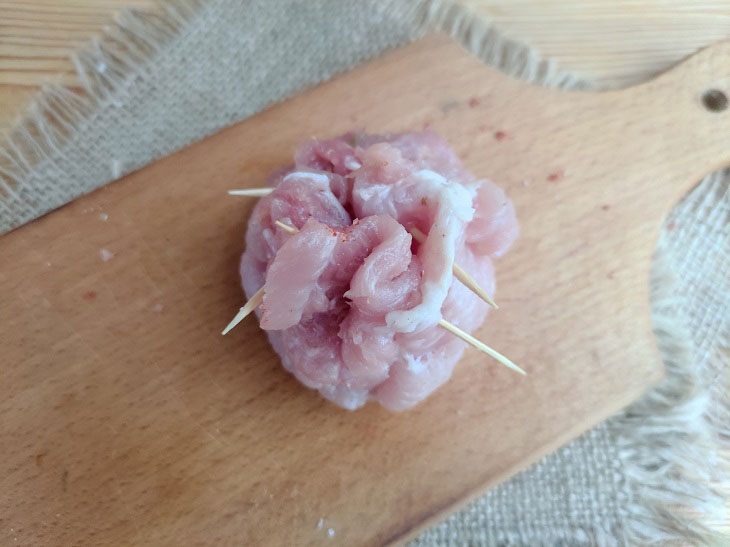 7. Lubricate the products on all sides with a mixture of mayonnaise and ketchup. Put the bags in a form greased with vegetable oil.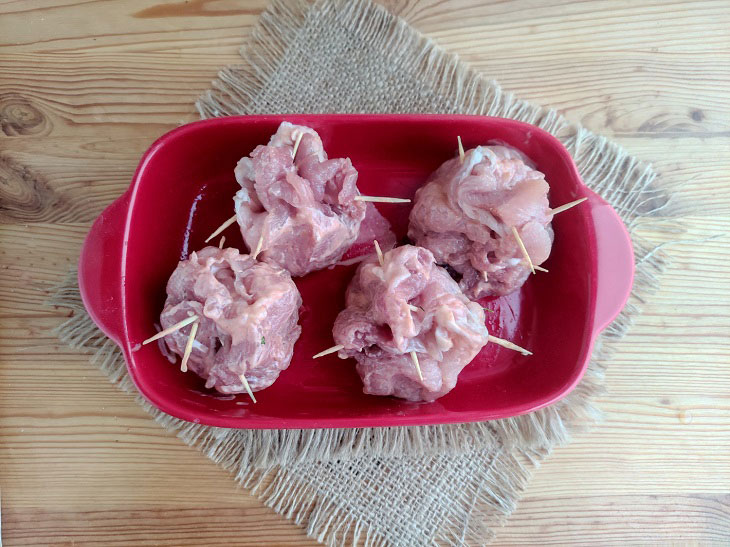 8. Cover the form with foil, bake the dish in the oven at 200 degrees for 25 minutes.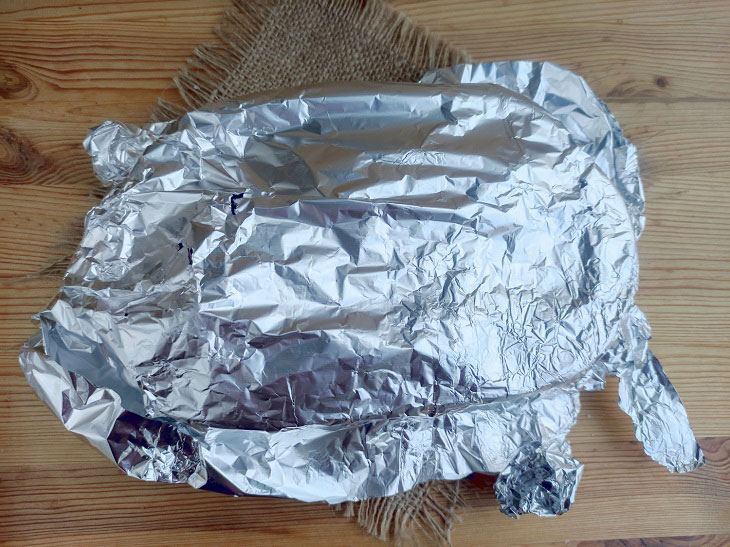 9. Remove foil and continue cooking for another 10 minutes. During this time, the products will brown a little.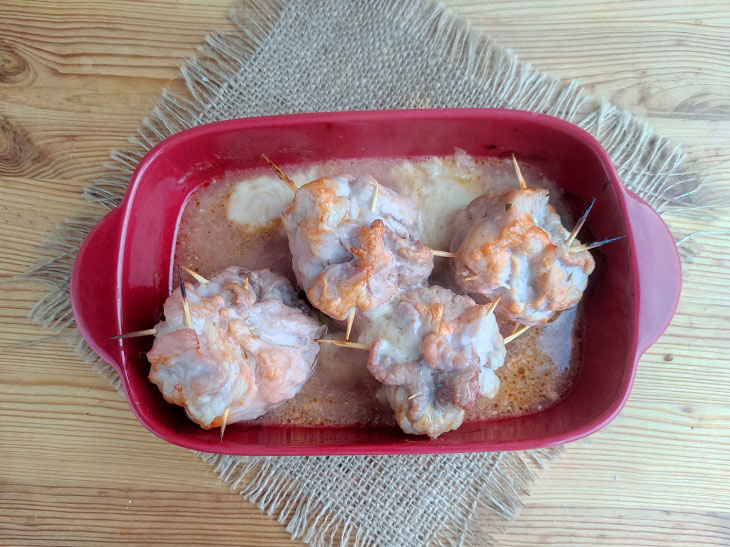 10. Remove the toothpicks, transfer the bags to a serving plate, use string cheese to tie. Garnish the dish with fresh herbs and sprinkle with smoked paprika.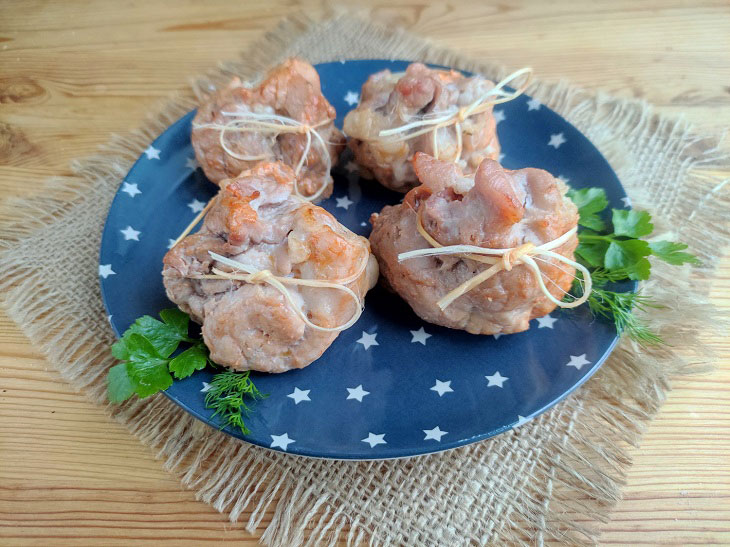 Santa Claus bags look very original. The meat is soft and juicy. The stuffing just melts in your mouth. When cooling, the dish does not lose its taste properties.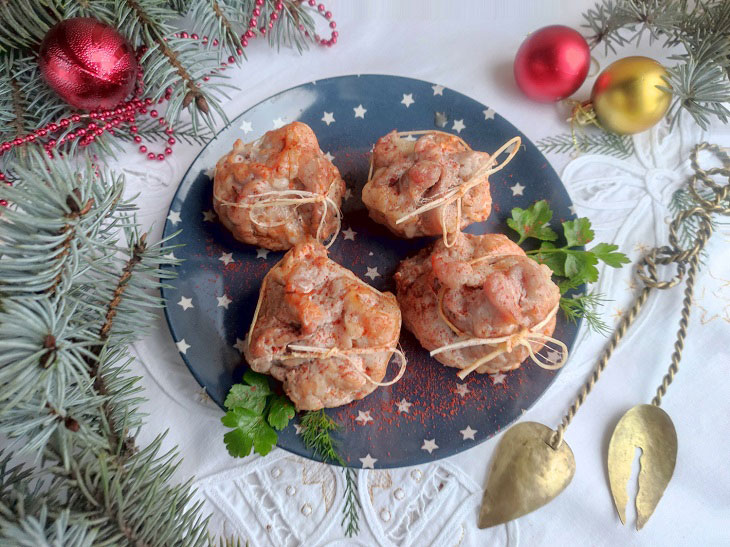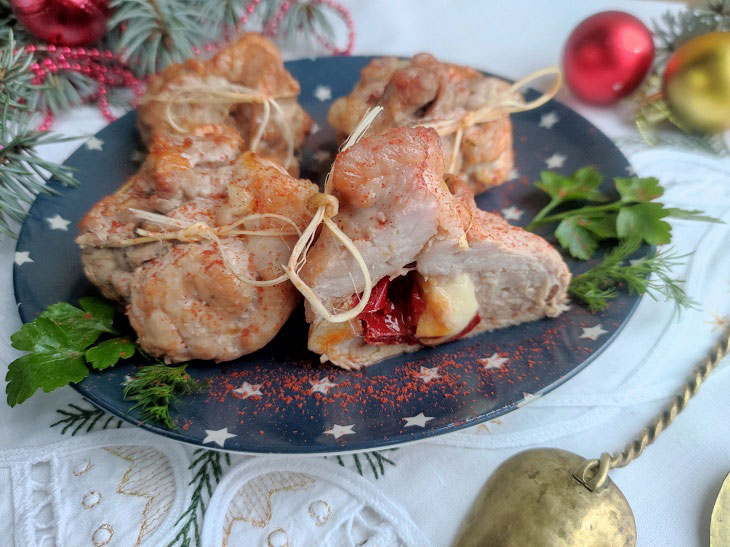 Bon appetit!