Meat in French for the New Year can be prepared as the main meat dish. It turns out very juicy, satisfying and tasty. For its preparation, you can buy chicken fillet or use pork. The tomatoes must be fresh and the hard cheese must be of good quality. It is better to use forest mushrooms, as they are more tasty and fragrant.
If there is no opportunity to purchase just such mushrooms, then you can use champignons or oyster mushrooms. You can bake meat without adding mushrooms and use ordinary onions instead, cut into half rings or rings. The dish should be served hot, so it should be sent to the oven an hour before serving. That is why it is worth preparing everything in advance and leaving it on a baking sheet, and then just send it to the oven.
Ingredients:
Chicken breast – 250 g.
Tomato – 1 pc.
Hard cheese – 50 g.
Fried mushrooms – 50 g.
Mayonnaise – 2 tbsp. l.
Salt – 0.5 tsp.
Ground pepper – 0.5 tsp.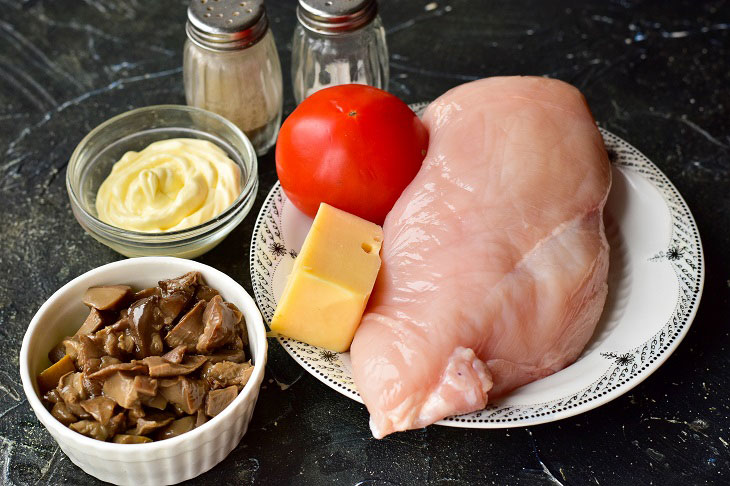 Cooking:
1. Cut the chicken breast like chops. This should be done with a sharp, large knife and very carefully. The thickness of each piece should be the same.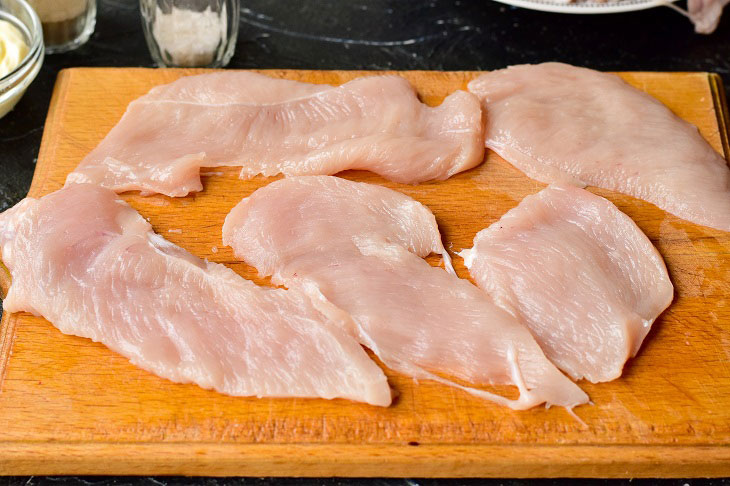 2. Salt and pepper each piece of meat on both sides.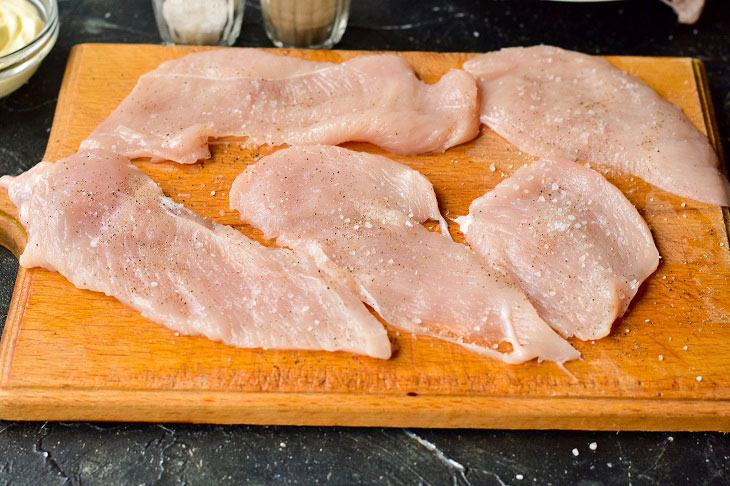 3. Lubricate each of them with mayonnaise.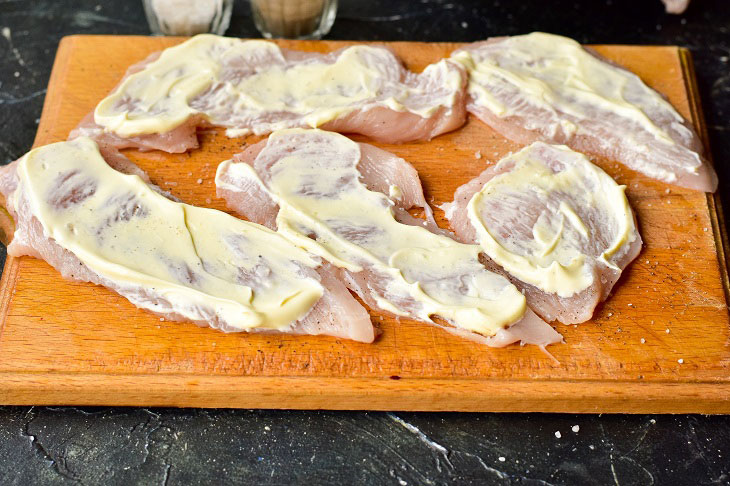 4. Put fried mushrooms on top.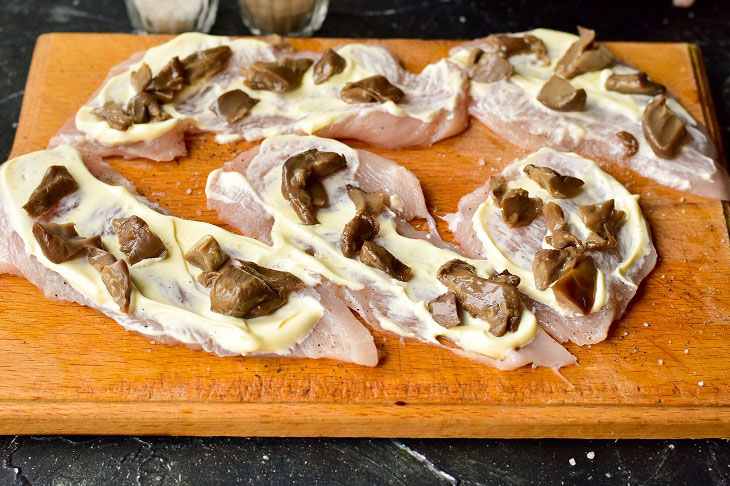 5. Cut the tomato and put it on top of the mushrooms.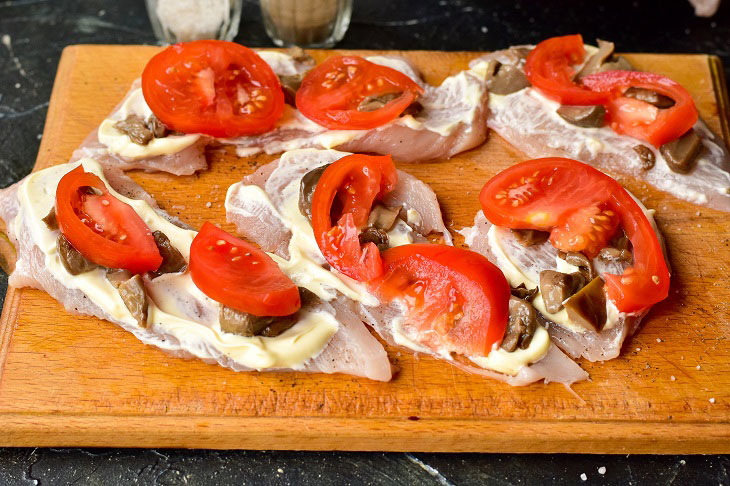 6. Grate hard cheese on top.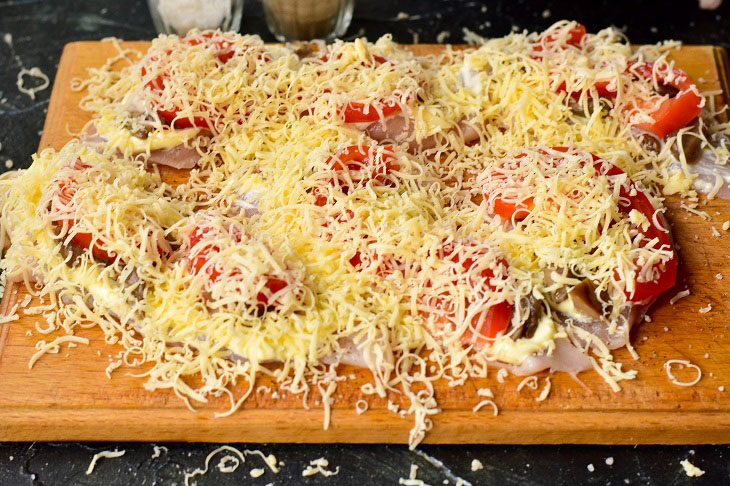 7. Very carefully place the meat on a baking sheet or in a baking dish.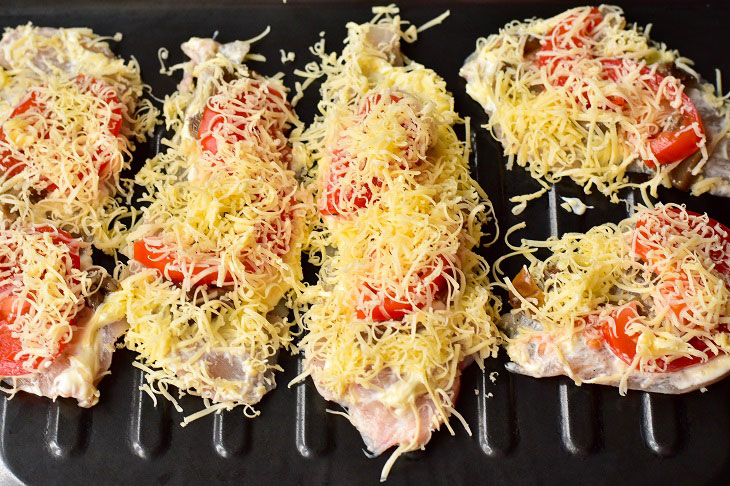 8. Send the meat to the oven for 25 minutes. Set the temperature to 180 degrees.
If pork is used as meat, then it should be baked for at least 35-45 minutes.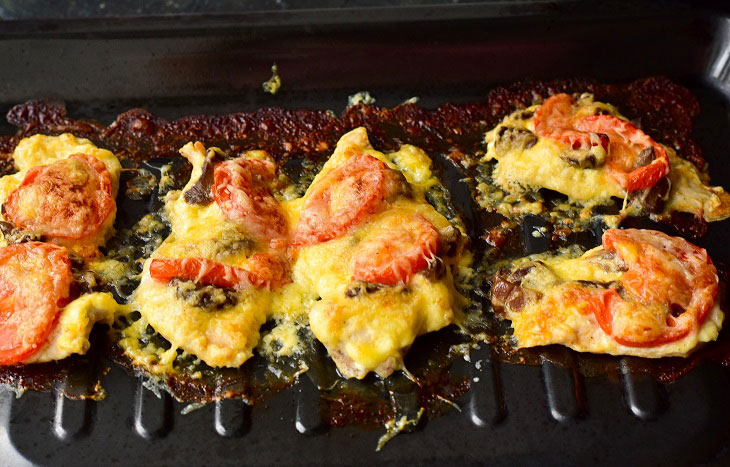 9. Transfer the finished meat in French to a beautiful and bright dish. After that, immediately serve it to the festive table.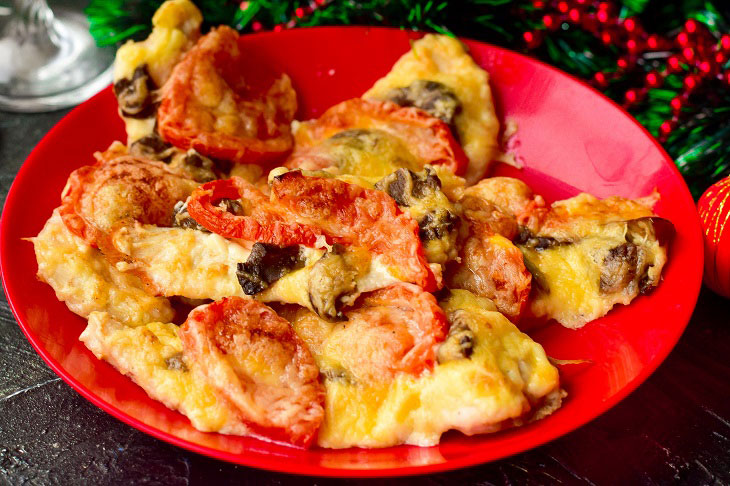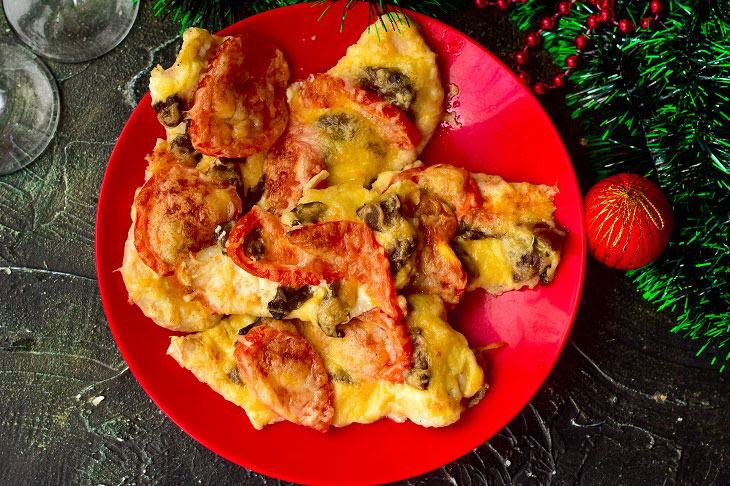 Enjoy your meal!