Meat cutlets-sticks without molding are an excellent dish to which you can safely make absolutely any side dish or serve just like that, for example, with mustard, as an appetizer. The advantage of these cutlets is that they do not need to be molded, instead, the finished minced meat must be put into a pastry bag without a nozzle and squeeze the sticks directly into a heated pan. Agree, this method is much more convenient, hands do not get dirty, and everything is much faster. In appearance, such a meat dish turns out to be much more interesting, more original than ordinary cutlets. Therefore, be sure to pay attention to the recipe and cook it.
You can safely additionally prepare some kind of vegetable salad for meat sticks or simply cut fresh vegetables into pieces. In general, serve the dish with what you like the most.
Ingredients:
Chicken fillet (if it is on sale, then you can buy turkey) – 300 g.
Onion – 0.5 pcs.
Vegetable oil – 0.5 pcs.
Salt, pepper – to taste.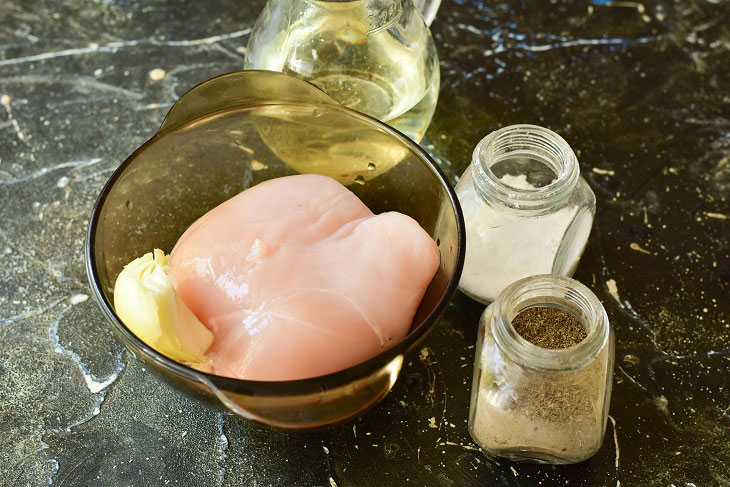 How to cook:
1. So, immediately twist the chicken fillet in a blender or in a meat grinder, just wash it well under running water beforehand. Peel and chop the onion as well.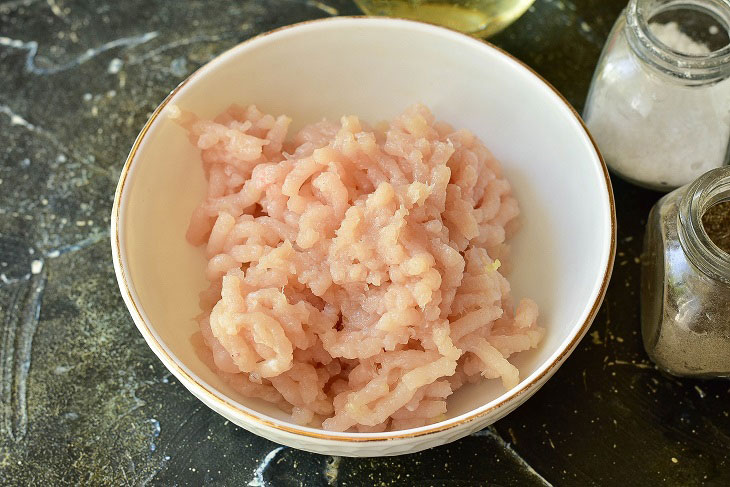 2. Add salt to mince.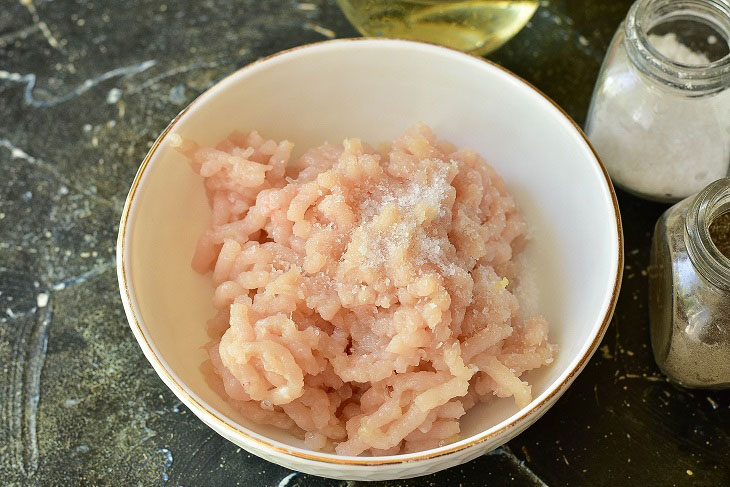 3. Then add ground black pepper to taste.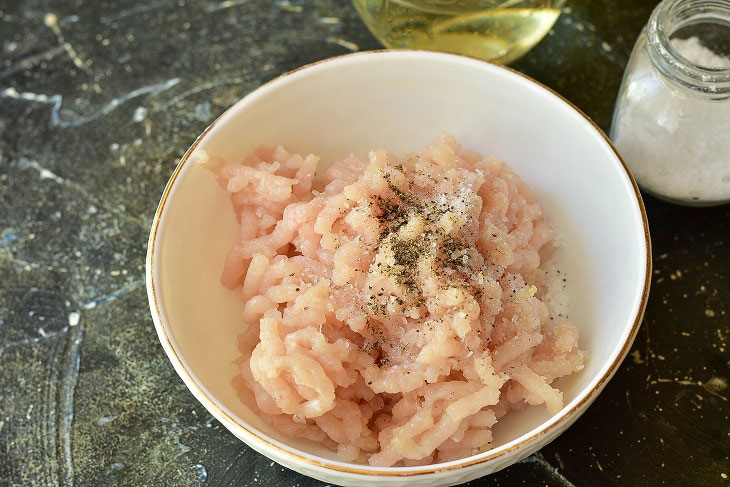 4. Using a regular spoon, mix everything very thoroughly.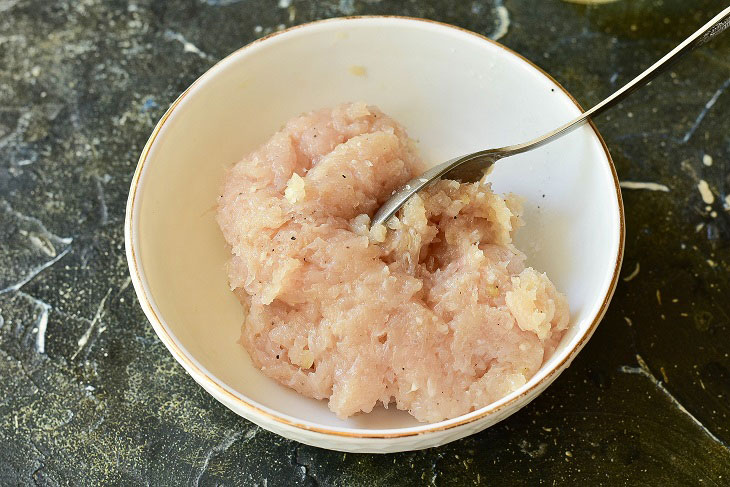 5. Place the minced meat in a pastry bag. By the way, both a silicone bag and a disposable one are suitable.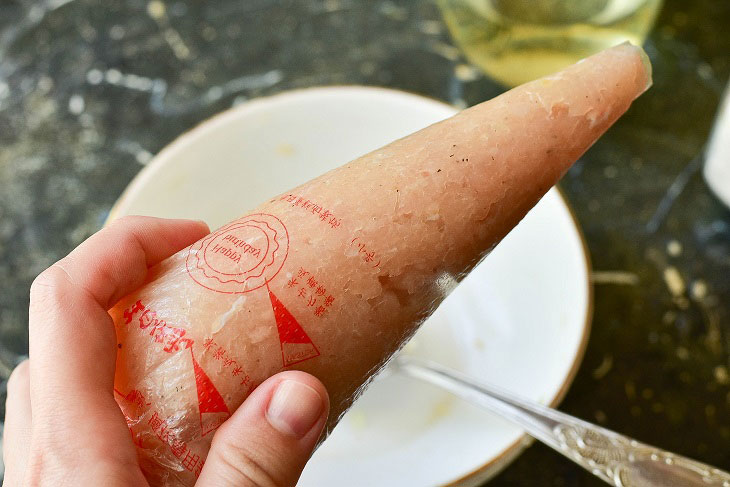 6. Heat vegetable oil in a frying pan. Squeeze the minced meat into the pan.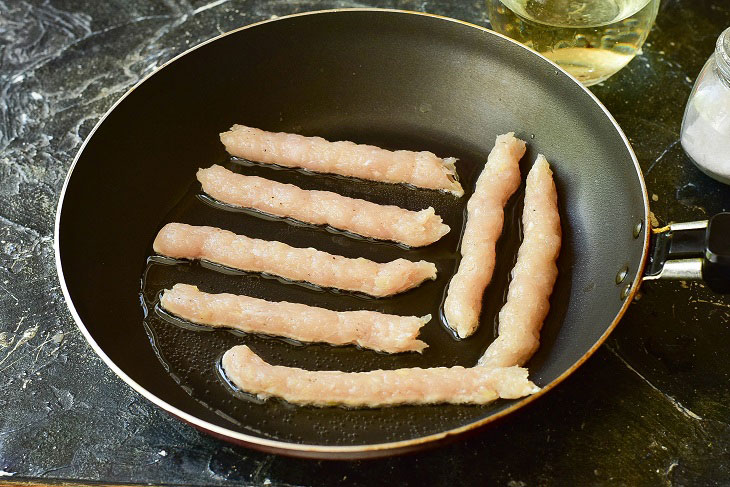 7. Make the fire not high and fry the cutlets-sticks until a beautiful and golden brown on all sides.
It is more convenient to turn the cutlets with the help of special culinary tongs.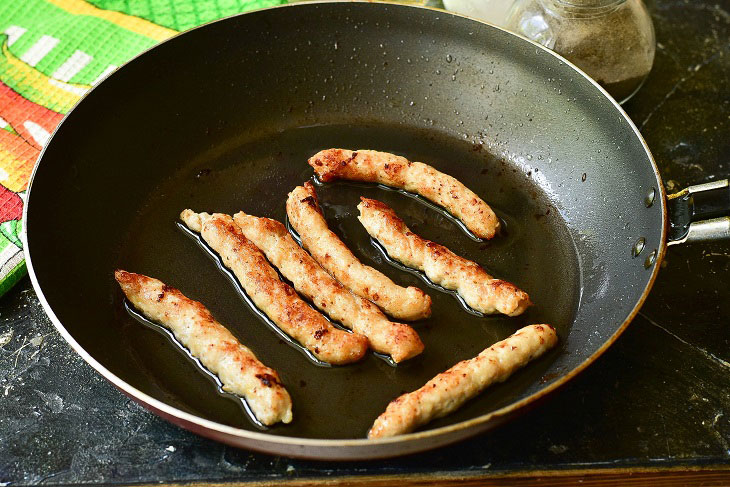 8. Now put a lettuce leaf on a dish, and send ready-made meat sticks to it. Serve them to the table immediately, before they have cooled down, since it is in the hot form that they are most tasty and attractive in appearance.
This is how easy, fast and without modeling you can cook a very original meat dish. Do not forget about a side dish, salad or some kind of spicy sauce, for example, garlic.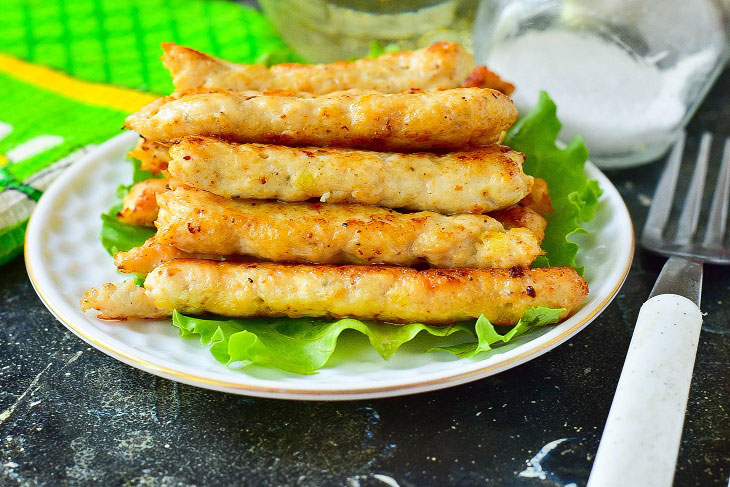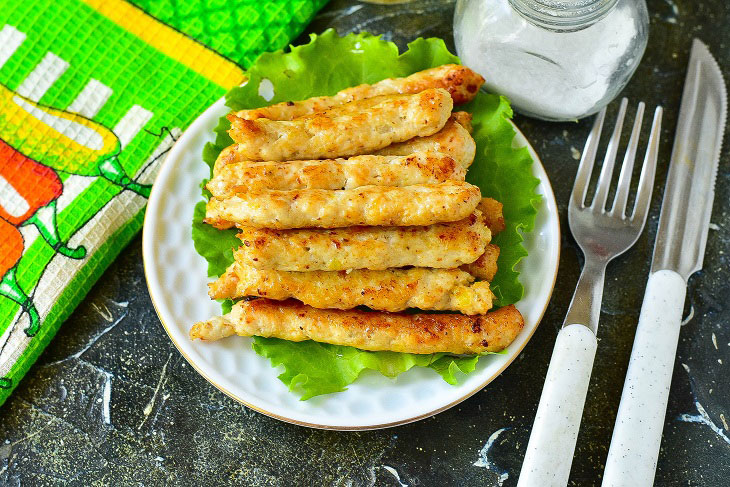 Bon appetit!