Such Georgian pastries will conquer everyone who has tried it at least once. It's all about the delicate cheese taste and delicious appearance. The cheese crust gives these cakes a very beautiful and appetizing look. By the way, if desired, greens can also be added to the filling. Traditionally, khachapuri is prepared with suluguni, but in extreme cases, you can take Adyghe and mix it with any hard cheese.
Ingredients:
Wheat flour – 500 g.
Suluguni cheese – 250 g.
Suluguni cheese – 150 g.
Milk of any fat content – 100 g.
Sugar – 2 tsp.
Express yeast – 2 tsp.
Butter – 50 g.
Chicken egg yolk – 1 pc.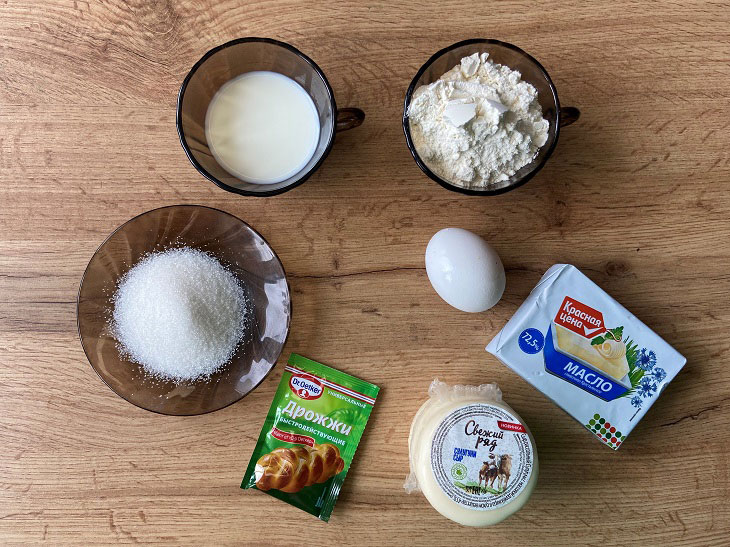 How to cook:
1. Pour warm water into a bowl and add dry yeast here. Now you need to wait about five minutes for the yeast to start working.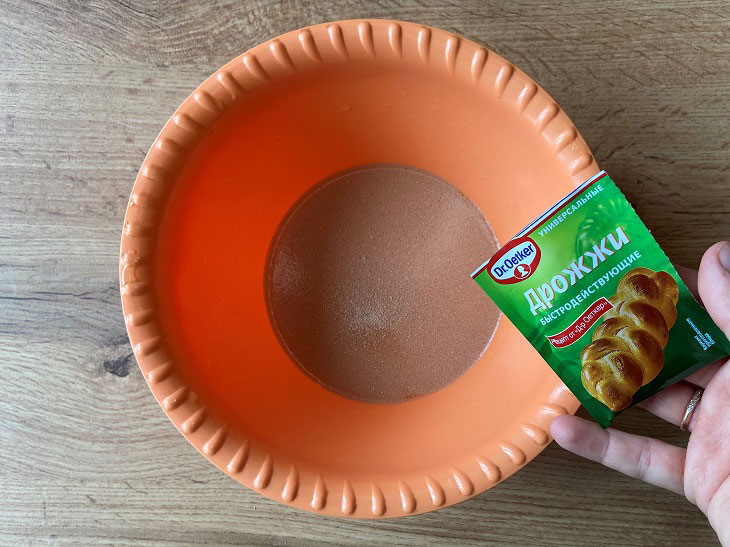 2. Milk also should not be cold, it is better to get it out of the refrigerator first or warm it up. Pour the milk into the bowl with the yeast.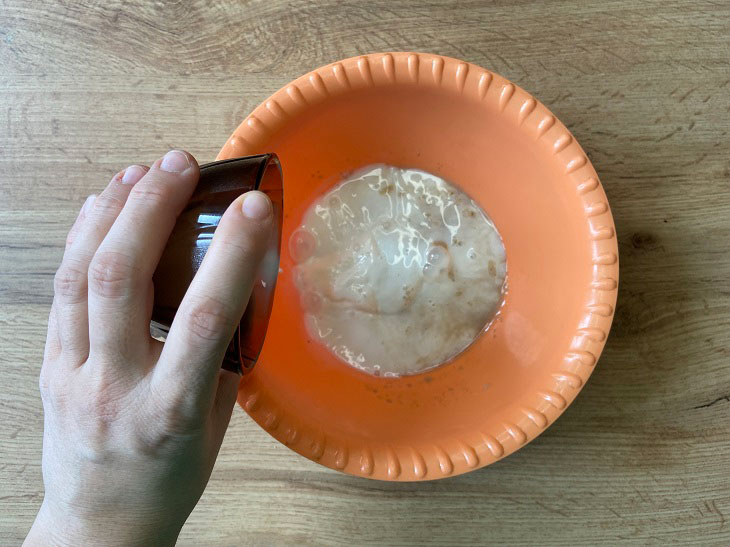 3. Melt the butter in a water bath and pour into a bowl for the future dough.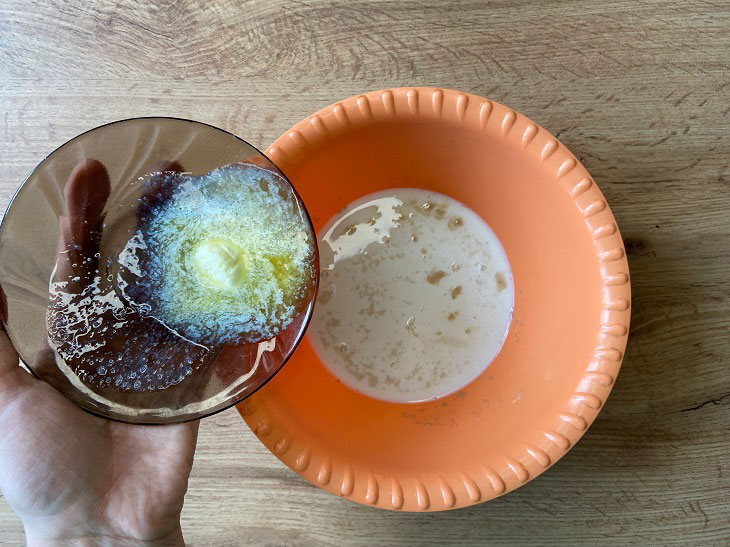 4. Add salt to taste. Half a teaspoon is enough.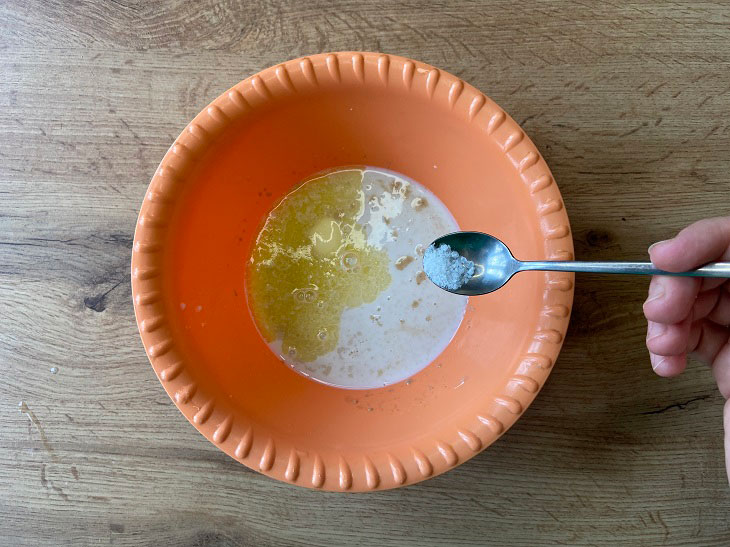 5. Gradually start adding wheat flour. At the same time, continue to stir, at first a whisk will be enough, but when thickening, continue by hand.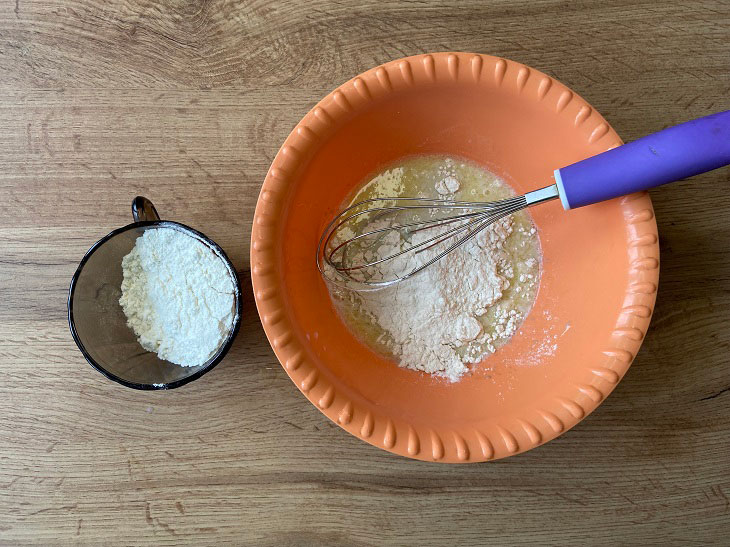 6. The finished dough must be placed in a warm place for an hour so that it rises. If it rises quickly, then take it down and wait until it rises again.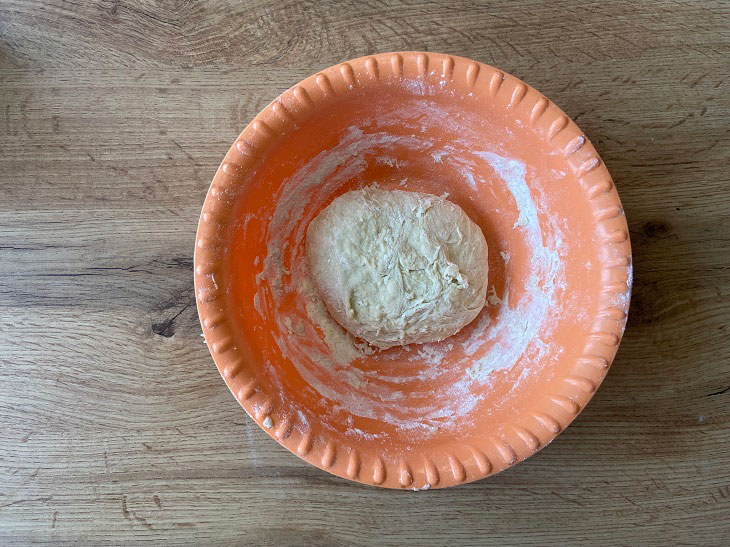 7. When the dough is suitable, divide it into two or three cakes – this will be our khachapuri. Grate suluguni cheese separately.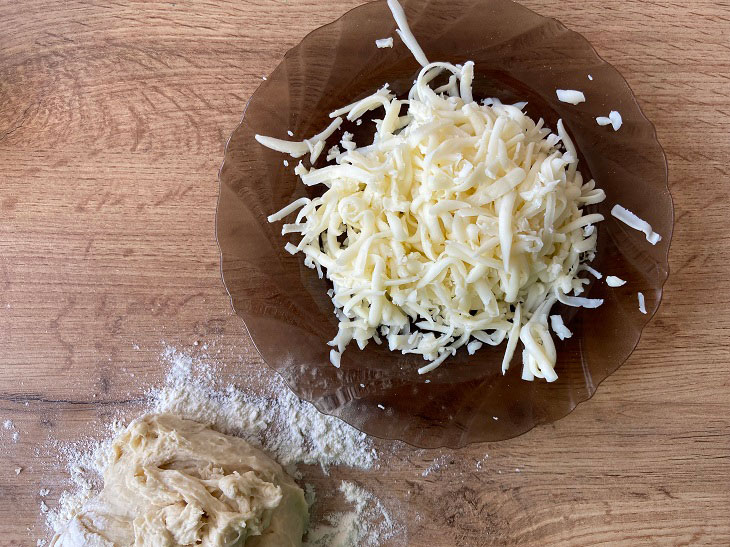 8. With a rolling pin, each cake needs to be rolled out into a large circle, up to about 25 centimeters in diameter.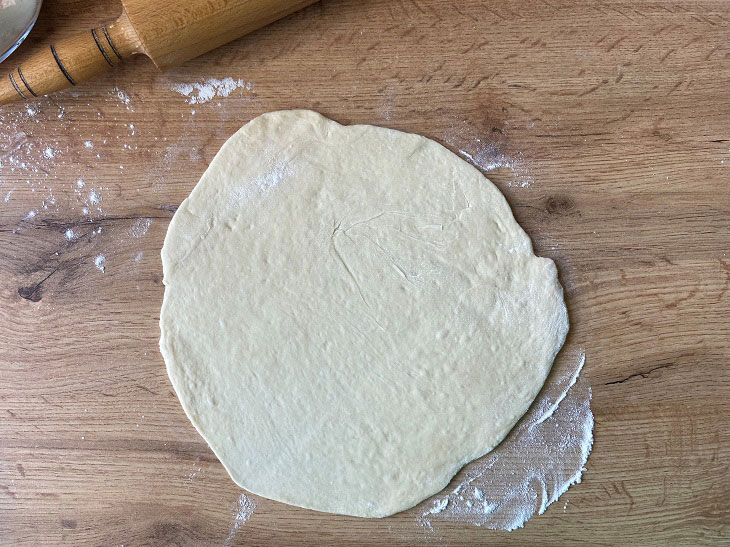 9. Place a small amount of butter in the center, as well as the cheese itself.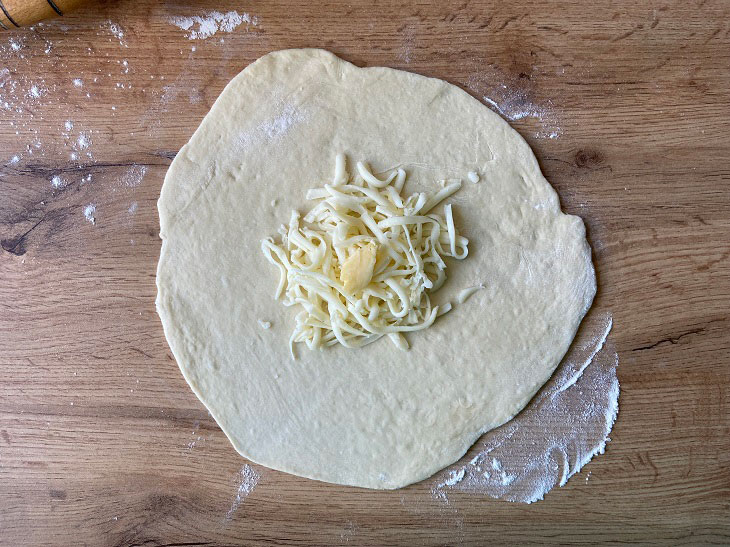 10. Carefully close the khachapuri like khinkali so that the filling is sealed inside. After that, turn the khachapuri over and roll it out with a rolling pin.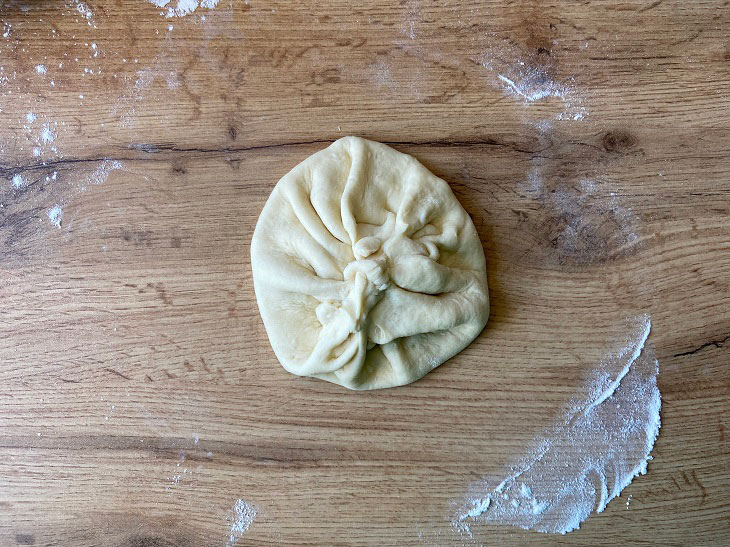 11. Lubricate the cakes with egg yolk on top and sprinkle generously with grated suluguni. Place in preheated oven for ten to fifteen minutes.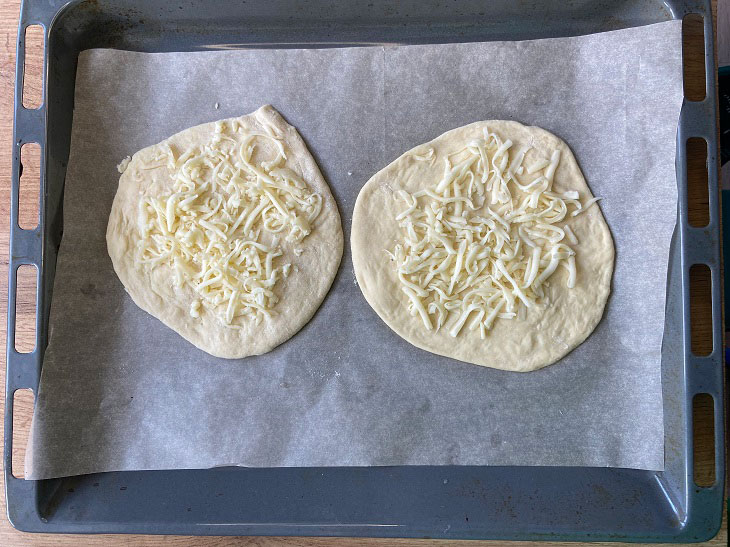 You can serve directly from the oven as a snack or as a bread for first courses.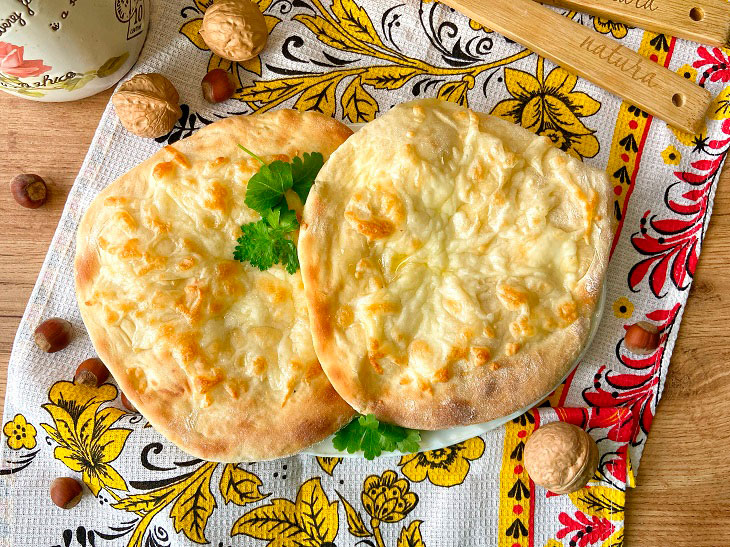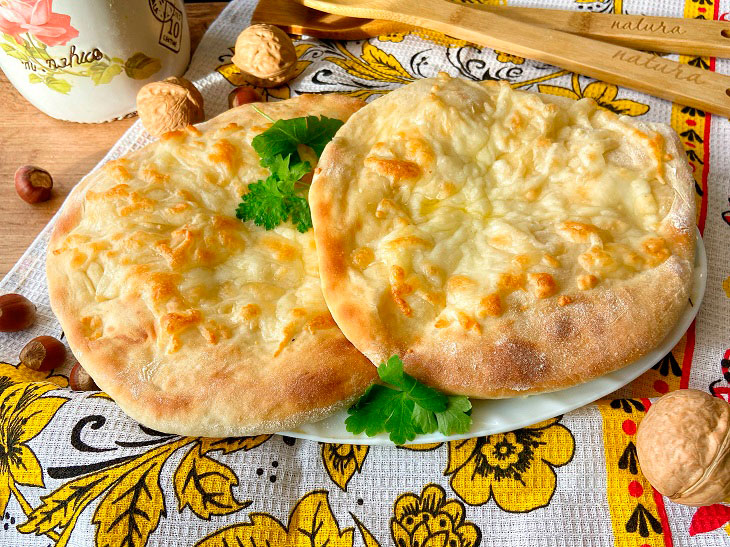 Bon appetit!