A pie with pears in milk can be prepared for tea in the event that guests suddenly decide to come to you, and you do not expect them at all. Cooking such pastries is not only easy and fast, but it also turns out to be soft, fragrant and very tasty. It is worth serving the finished pie to the table after it has cooled down a bit, and it is recommended to cut it into portioned pieces at the same time.
For its preparation, it is best to buy juicy, ripe pears. Under no circumstances should green fruits be used. It is worth cutting them into slices or cubes, this moment does not have a special meaning. The only thing is that the slices can be beautifully laid out in a circle in the dough, the finished cake will look more impressive and festive this way.
Ingredients:
Pears – 3-5 pcs.
Chicken egg – 1 pc.
Milk with any percentage of fat content – 0.5 tbsp.
Sugar – 3-4 tbsp. l.
Flour – 120 g.
Baking powder – 0.5 tsp.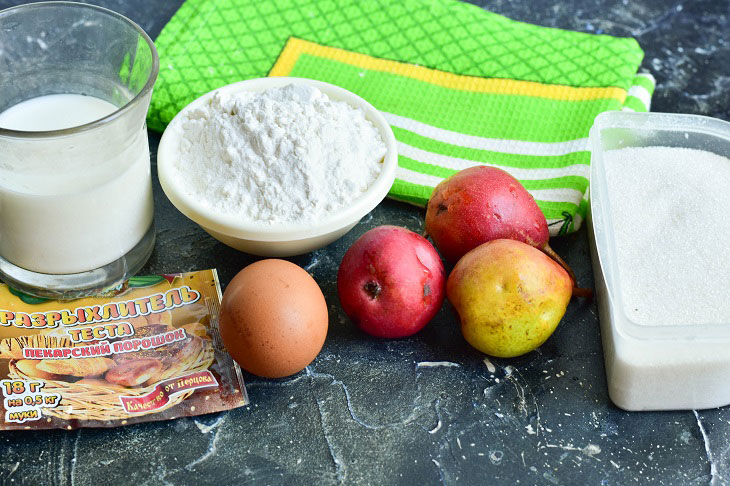 How to cook:
1. Beat the chicken egg into a bowl, immediately add sugar to it.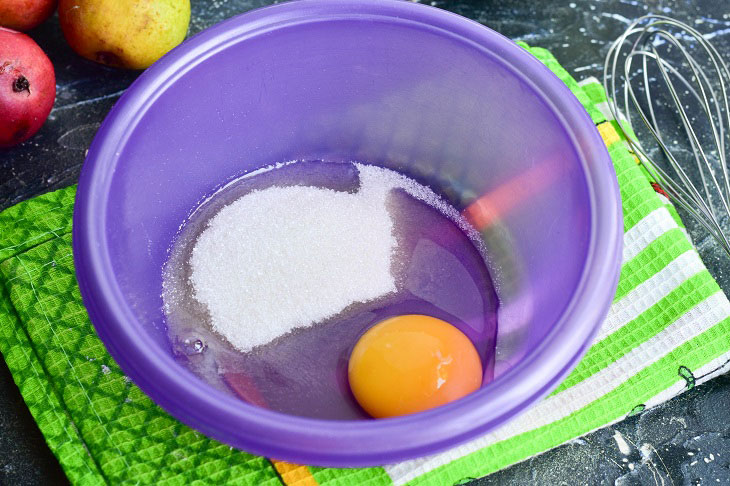 2. Mix the ingredients well with a whisk and pour in the milk.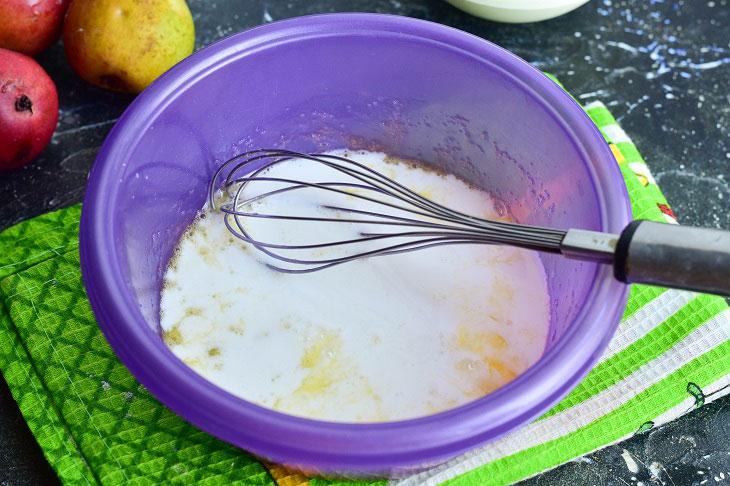 3. Then add premium flour.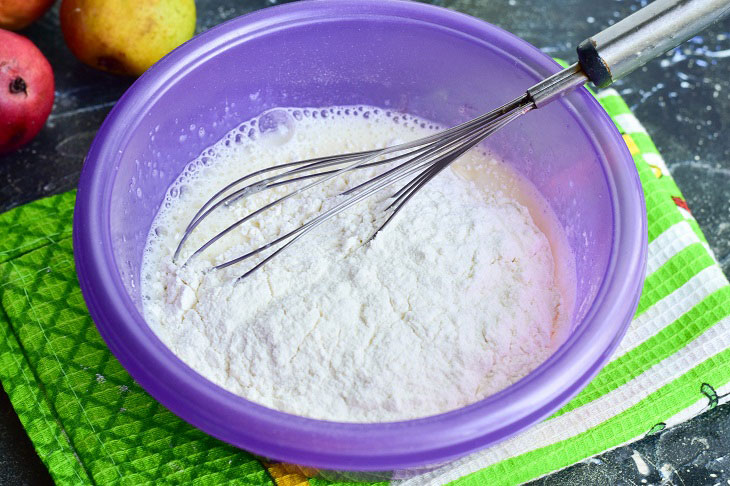 4. Pour in the baking powder.
If there is no baking powder, you can safely use soda, but be sure to extinguish it with vinegar.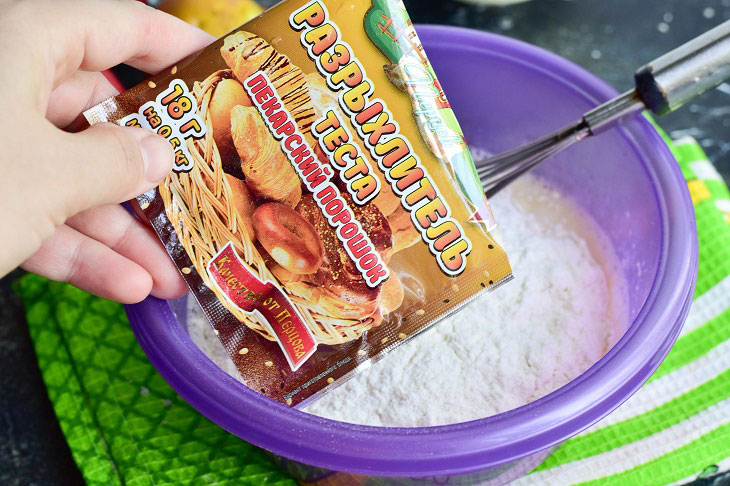 5. Mix until the dough is smooth. Use a kitchen whisk for this purpose, or even connect a mixer to the mains. There should be no lumps in the dough.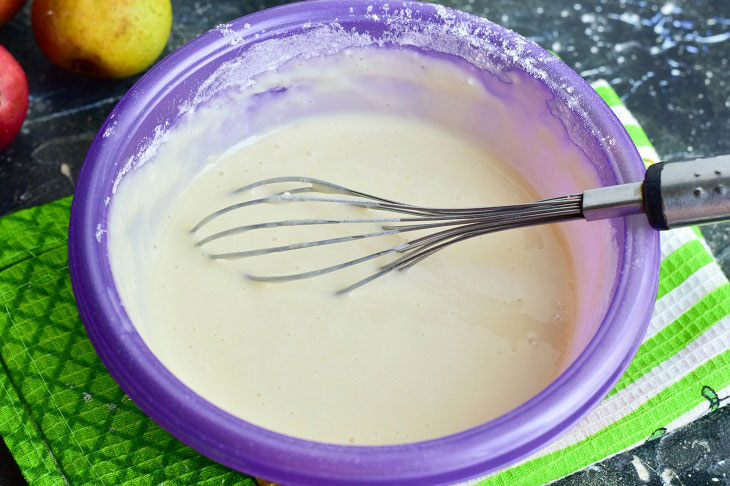 6. Prepare a baking dish.
If the baking dish is metal, then be sure to grease it with butter. If it is silicone, this procedure is not necessary.
Pour the neatly prepared dough into a baking dish.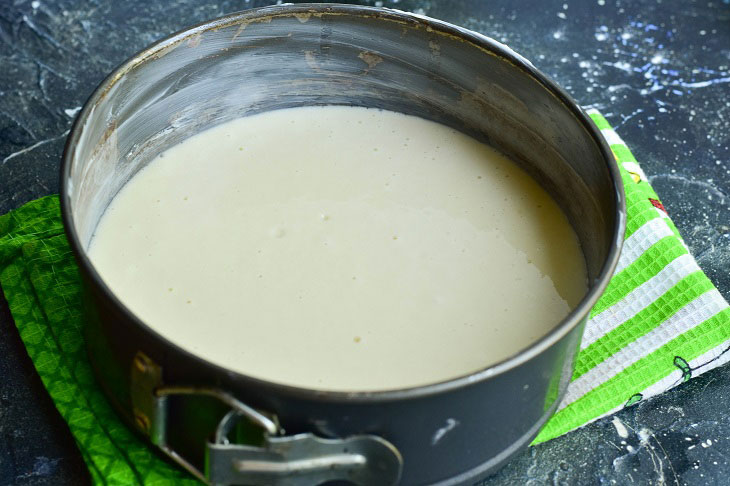 7. Wash the pears and cut them with a sharp knife.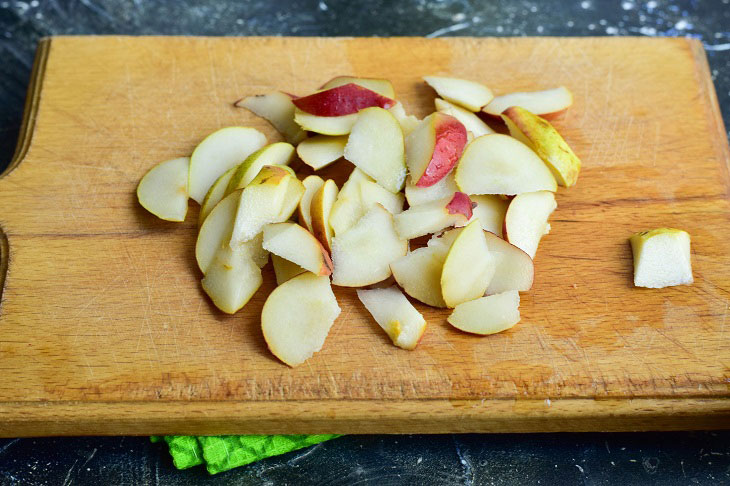 8. Put the pears in the dough in a circle, as in the photo.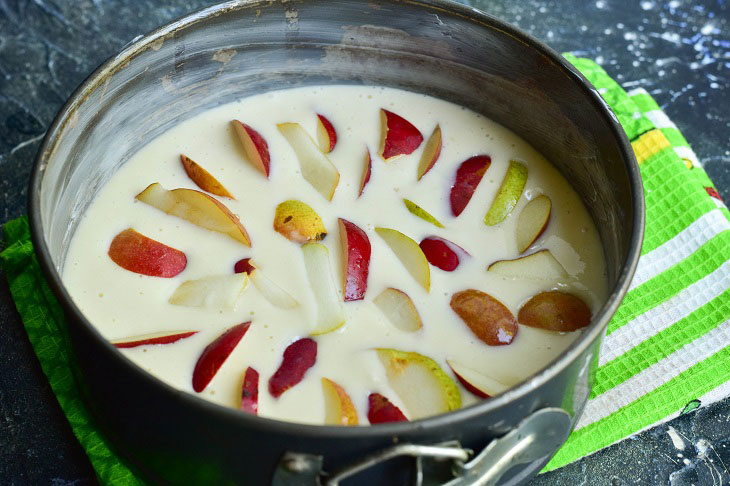 9. Send the form with the pie to the oven preheated to 190 degrees for 25-35 minutes. Be sure to check its readiness with a wooden skewer.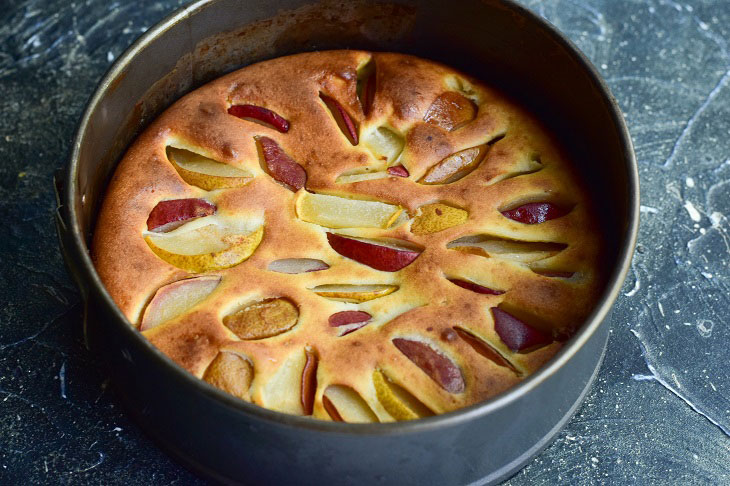 Here is such a beautiful, and most importantly – very tasty pie with pears in milk turned out! Do not forget that it should be cut only when it has cooled down. And in general, hot pastries are very harmful to the stomach, do not forget about it!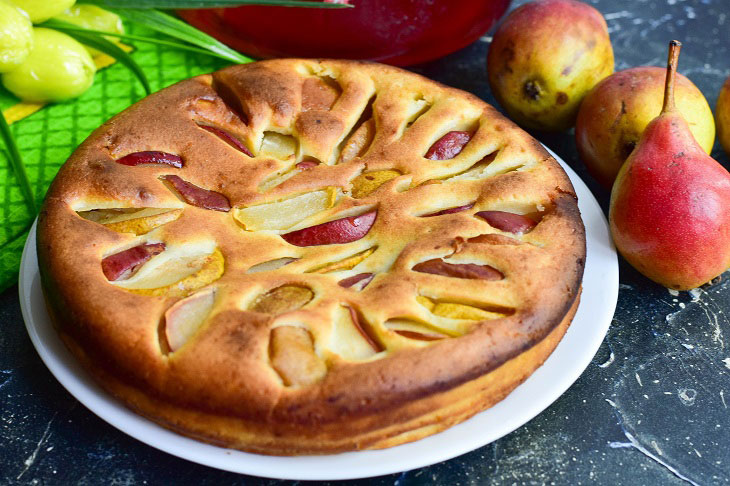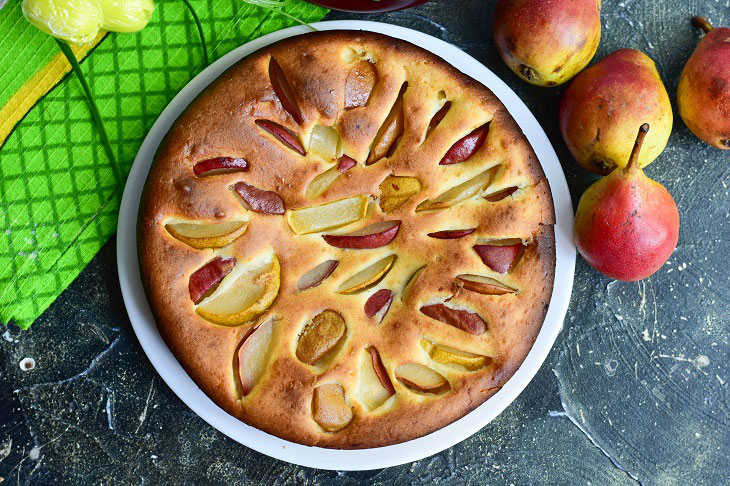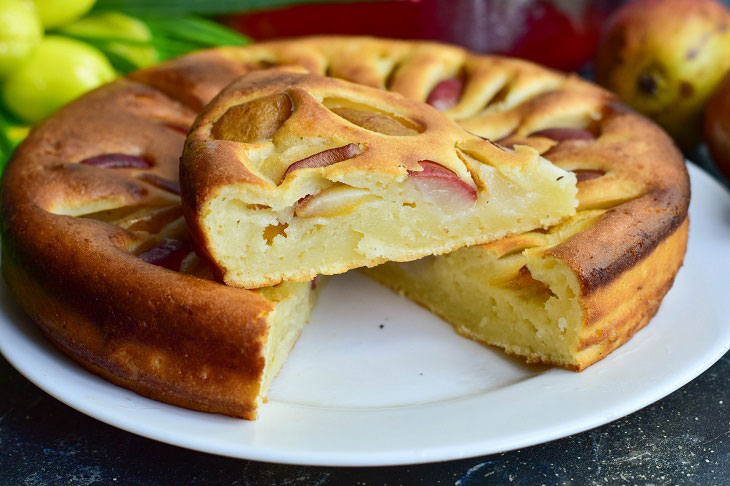 Enjoy your meal!