Royal cheesecake is a delicious bulk pie made from shortcrust pastry and curd filling. An excellent dessert that will not leave indifferent even those who cannot stand cottage cheese. Crumbly and juicy at the same time, it melts in your mouth, leaving behind a divine aftertaste.
A cheesecake is made from simple products, and quite easily, especially if you have kitchen helpers in the form of combines or mixers.
Ingredients:
For bulk dough:
Butter – 100 g.
Flour – 1 tbsp.
Salt and soda – on the tip of a knife.
For curd filling:
Cottage cheese – 200 g.
Egg – 1 pc.
Sugar sand – 0.5 tbsp.
Vanillin – 1 g.
Salt – 1 pinch.
Glass – 200 ml. Form with a diameter of 19 cm.
How to cook:
1. First, prepare the filling, as it should stand for 5-10 minutes in a homogeneous state. Combine cottage cheese, egg, sugar and salt.
Vanillin is not required here and is optional.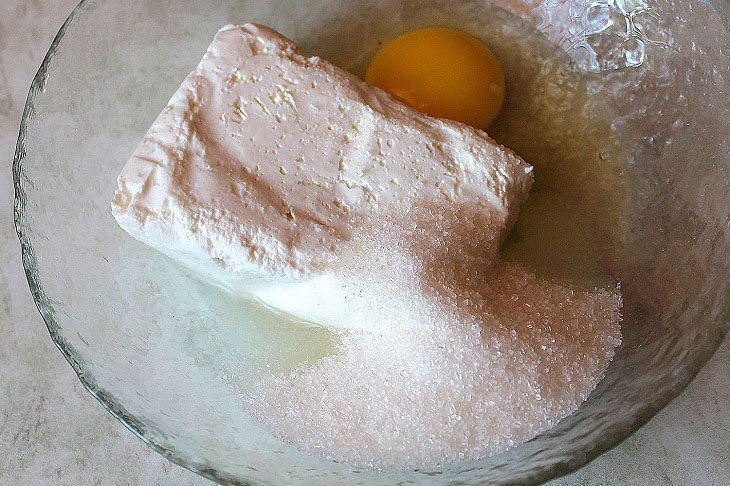 2. Oil should be taken cold, you can directly from the freezer. Add flour, salt and soda to it.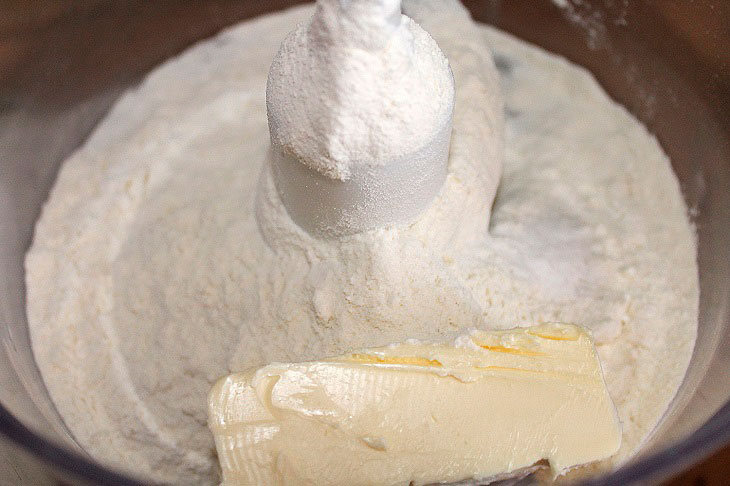 3. Chop the food into butter-flour crumbs with a knife or using a food processor. You don't need to be zealous, otherwise the loose mixture will begin to gather into lumps, but we don't need it. Visually divide the crumb into three parts, immediately pour two thirds into a greased baking dish. This will be the base of the pie.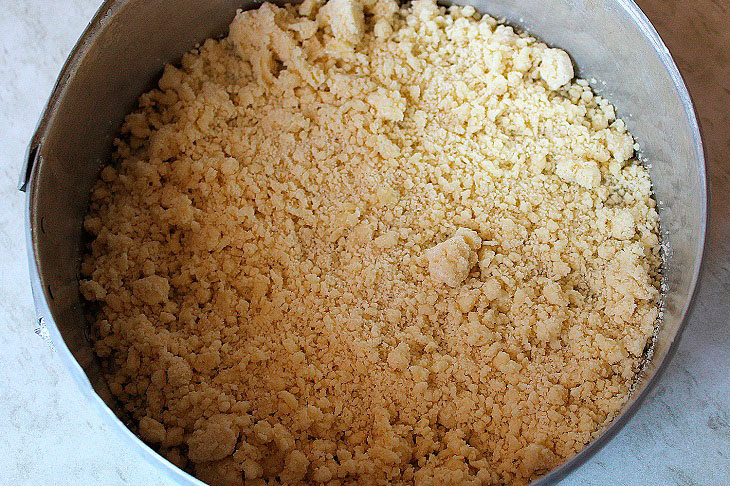 4. Fill the butter-flour sprinkle with curd filling. Spread evenly with a spoon.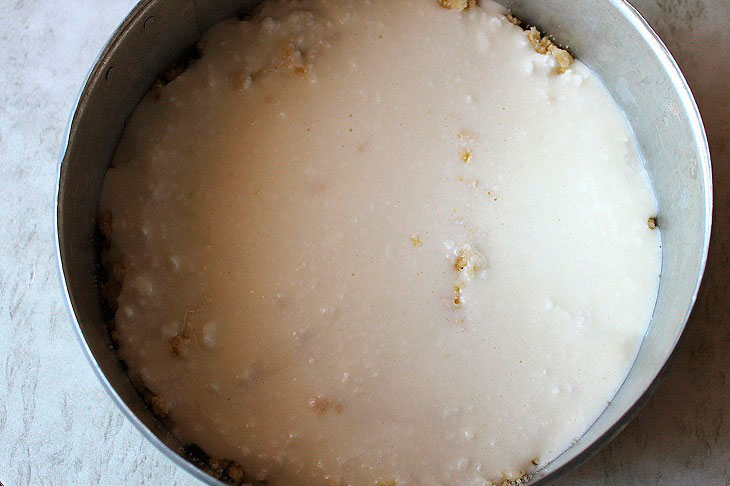 5. Sprinkle the cottage cheese on top with the remaining amount of flour crumbs. Try, albeit in a thin layer, but cover the entire surface.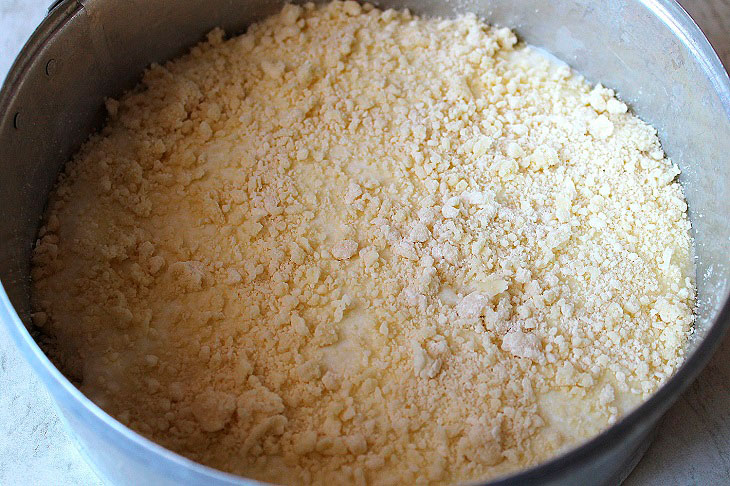 6. Bake a bulk cake with cottage cheese filling in an oven preheated to 220 degrees for about 35 minutes. It should brown enough, and the sides of the cottage cheese should be well baked.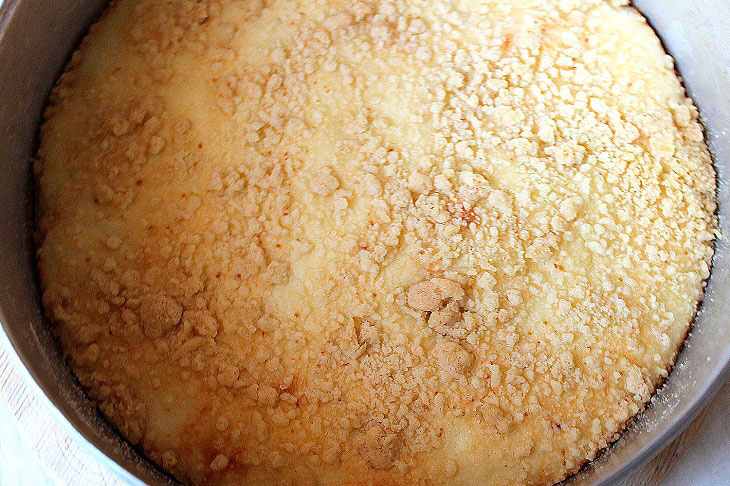 The finished Royal Cheesecake, after taking it out of the oven, needs to cool completely, only after that it can be removed and cut. This should be done carefully, as the shortbread dough crumbles a lot, and the curd filling is very soft and moist. However, even if you were unable to remove the pastry from the mold without deforming it, such an incident will not affect the taste of the dessert in any way.
Try it and you will cook this tender and fragrant miracle more than once!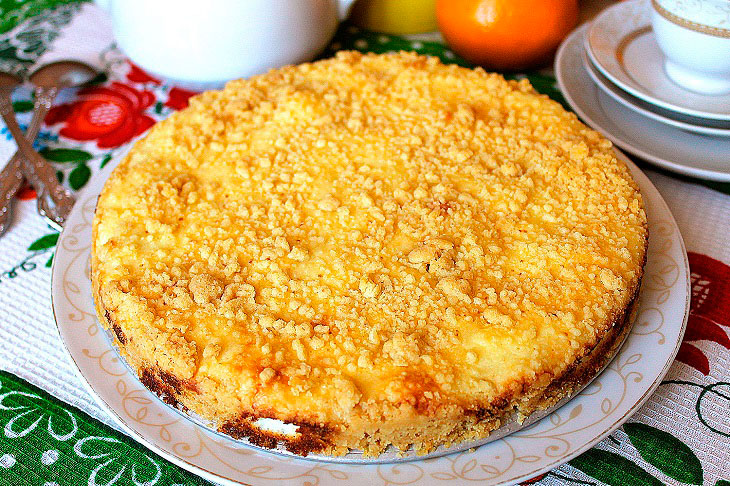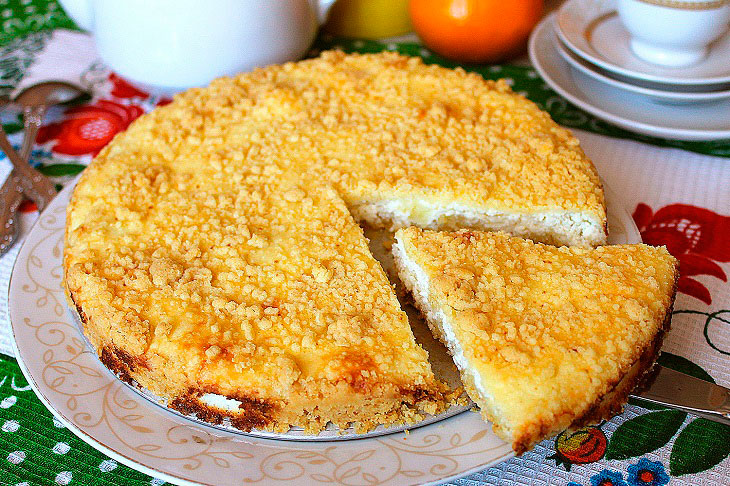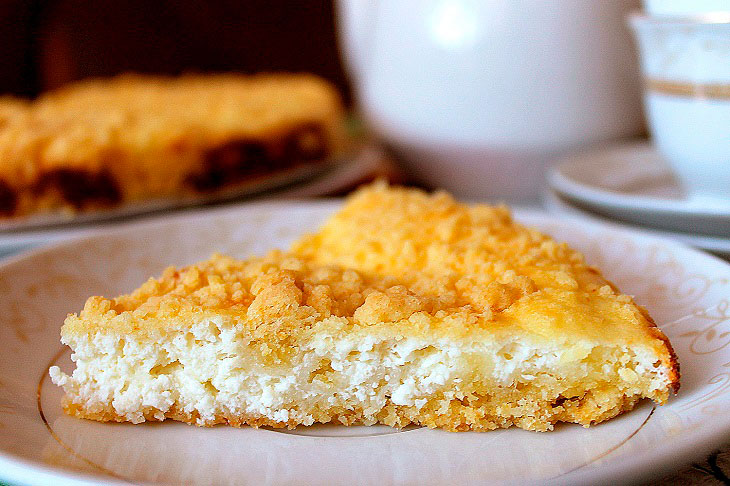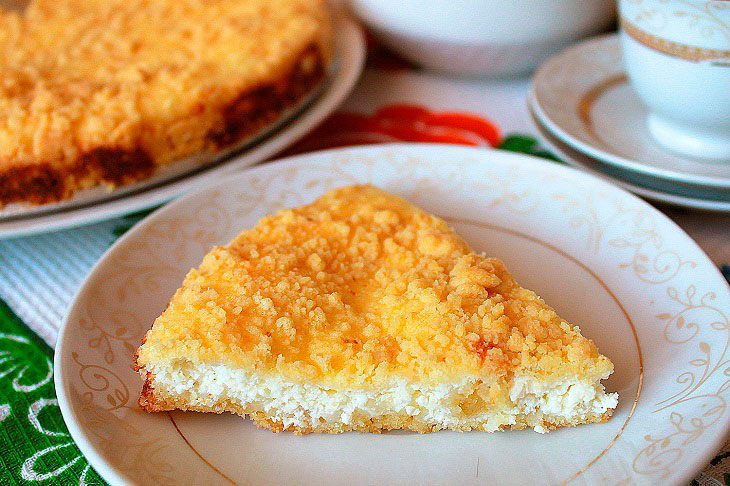 Enjoy your meal!