Mimosa salad with sardines is a traditional salad for a festive feast. If you are expecting guests or planning to have a family dinner, prepare such a dish. A delicious and nutritious salad that everyone will love.
For the recipe you will need a jar of regular sardines in oil. The oil itself for the recipe does not need to be used, but only canned. Sardines have a pleasant aroma and taste, so they are great for any salads. Also for today's salad, take pre-cooked chicken eggs, potatoes and carrots. There are many Mimosa recipes with pink salmon, butter, cheese or apples, but today's version is the easiest.
Ingredients:
Sardines in oil – 200 g.
Boiled potatoes – 200 g.
Boiled carrots – 200 g.
Boiled chicken eggs – 2 pcs.
Mayonnaise – 150 g.
Onion – 70 g.
Salt – to taste.
How to cook:
1. Boil carrots and potatoes until tender, cool completely and grate the root vegetables on a coarse grater.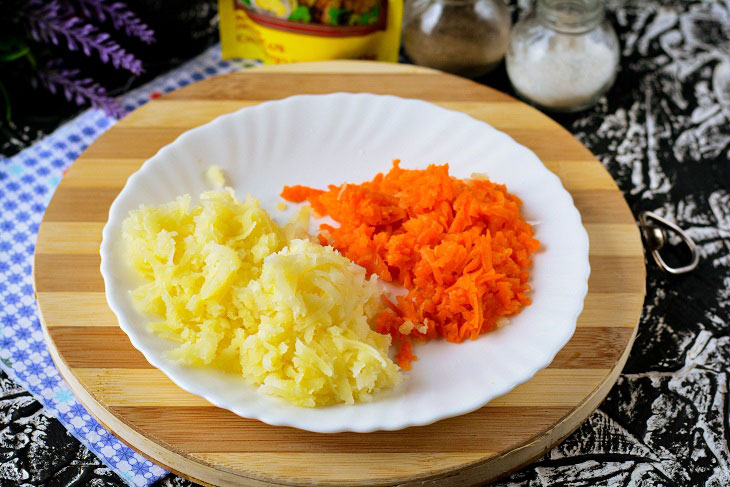 2. Hard boil chicken eggs (cook in boiling water for 7-8 minutes) – cool. Peel and separate the whites from the yolks. Grate the yolks on a fine grater, and the whites on a medium grater.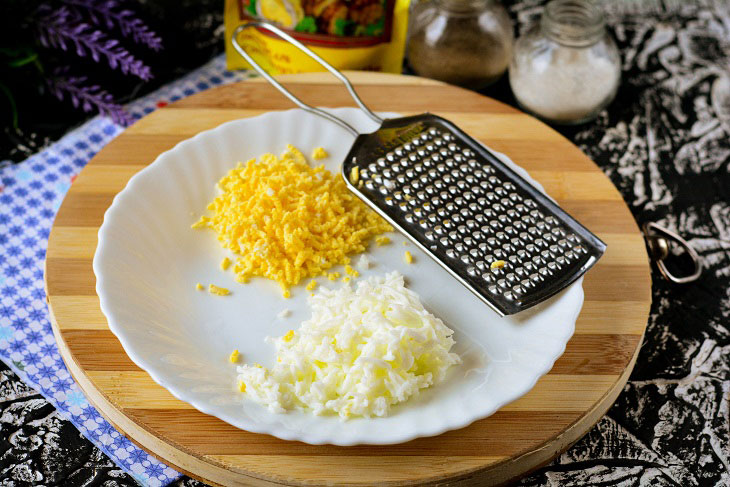 3. Put the first layer of grated potatoes in a salad bowl, add a little salt and pour over with mayonnaise, making a mesh.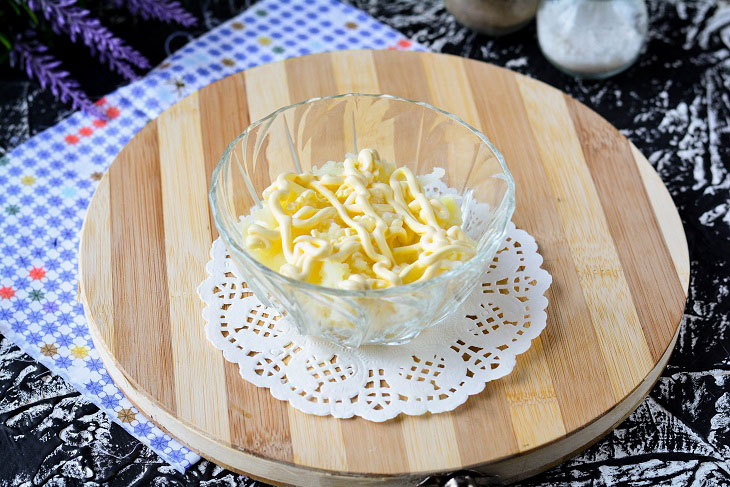 4. Spread the sardines, previously mashed with a fork, on top of the potatoes. Salt the fish layer.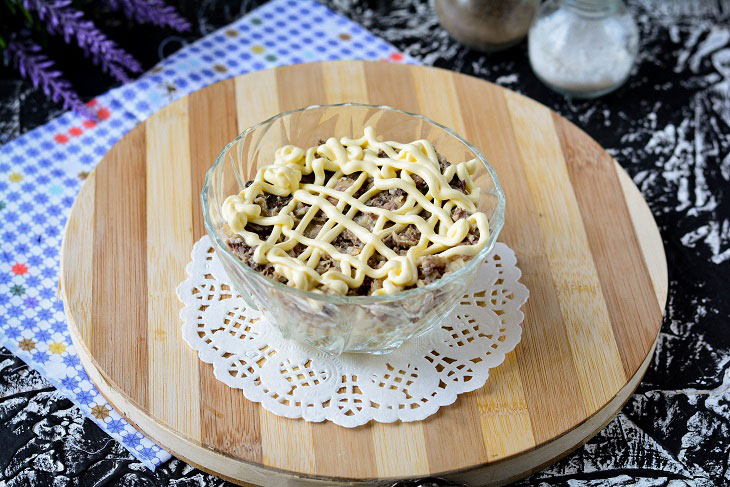 5. Cut the onion into small cubes and put on sardines, watering with mayonnaise.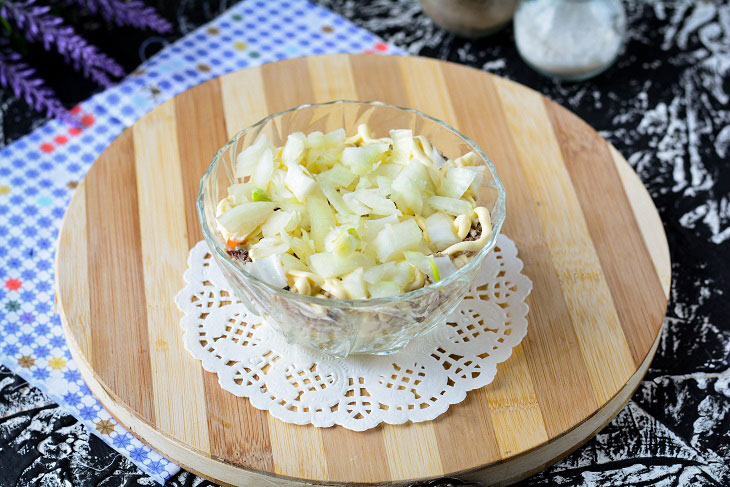 6. The next layer comes from proteins, which need to be slightly salted and poured with sauce, making a thin mesh.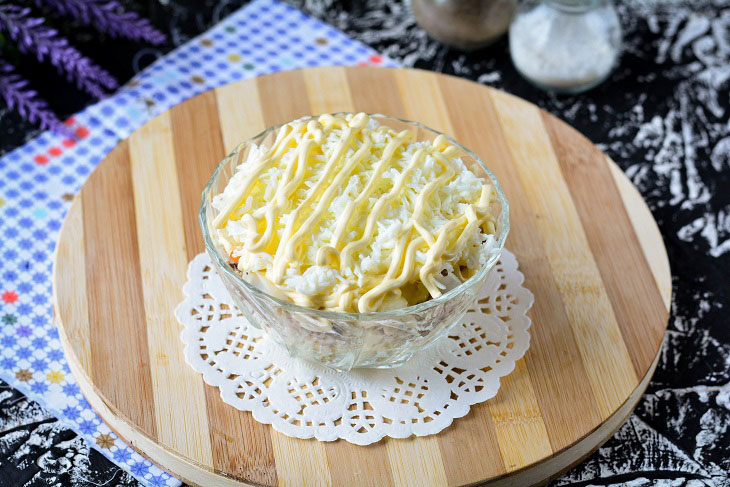 7. Then distribute the carrots and pour over it with mayonnaise. You can salt a little.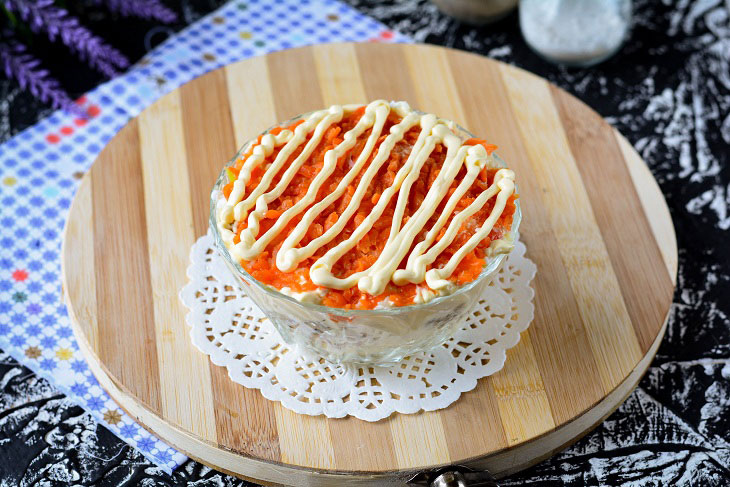 8. The final layer is the yolks. Sprinkle the salad with grated yolks and refrigerate for 20 minutes. The salad will soak and turn out juicy.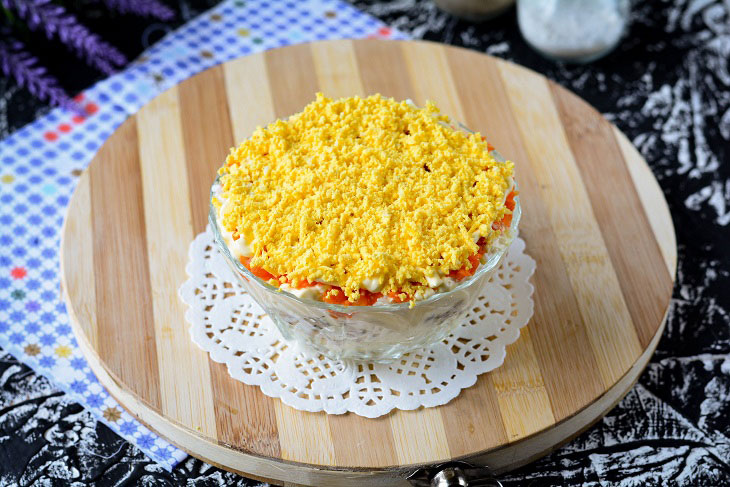 Ready salad to serve to the festive table. Garnish with greenery if desired.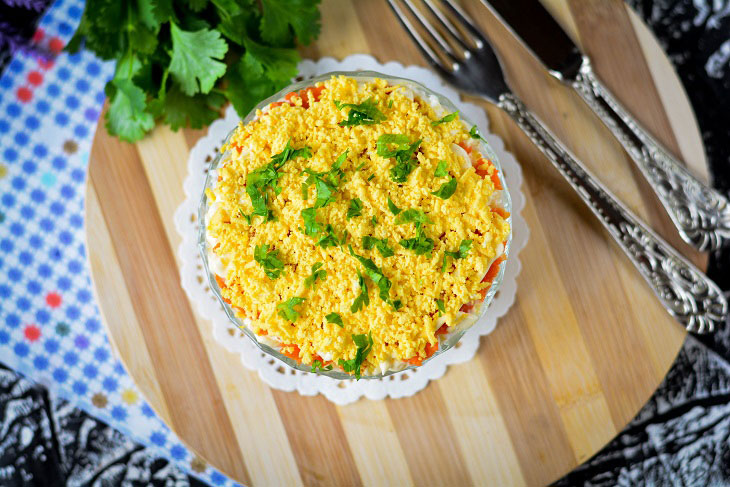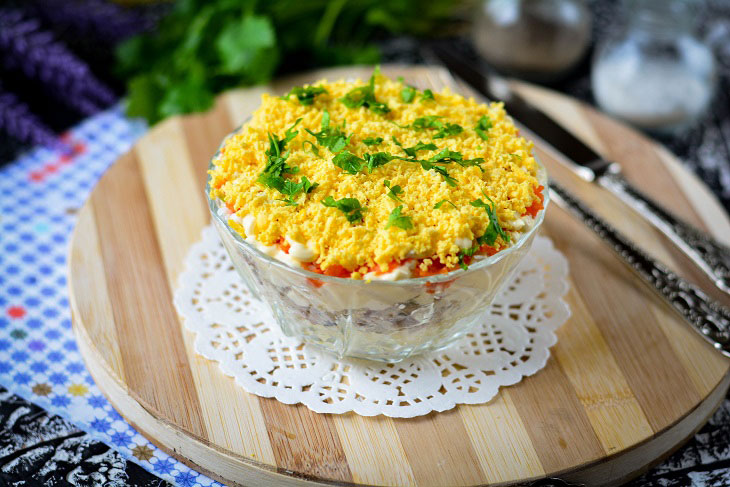 Enjoy your meal!