The Satisfied Husband salad turns out to be very original in taste, as canned pineapples are added to it. That is why such an appetizer can be safely prepared not only on a regular weekday, but also on the festive table.
From mushrooms, you can give preference to champignons, oyster mushrooms or forest mushrooms. It is better to buy chicken eggs at home, they are tastier and the yolk is bright in color. Instead of chicken fillet, you can safely opt for pork or beef, the main thing is that the meat should be soft after cooking. You do not need to dress the salad with mayonnaise, as an unusual sauce is prepared from eggs, cheese, garlic and mayonnaise.
To make the "Fat Husband" salad look more appetizing and festive, all the ingredients must be laid out in layers and for this, a forming ring must be used. If there is no such ring, then you can put cling film in a regular bowl, and then all the products one by 1. At the end, you just need to turn the bowl over onto a flat dish and remove the cling film.
Ingredients:
Chicken breast or any other meat – 80 g.
Salt – to taste.
Garlic – 0.5 cloves.
Mayonnaise – 1.5-2 tbsp. l.
Onion – 20 g.
Hard cheese – 30 g.
Eggs – 2 pcs.
Champignons – 100 g.
Vegetable oil – for frying meat and mushrooms.
Canned pineapples – 1 tbsp. l.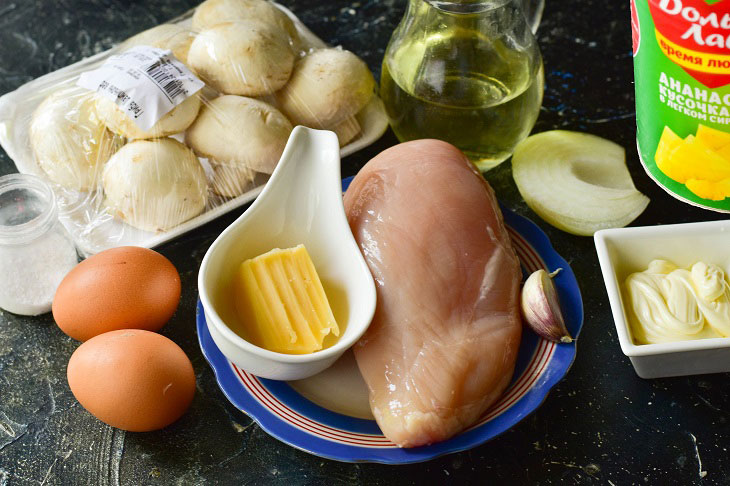 How to cook:
1. Wash the chicken breast, cut off a piece weighing 80 g. Cut it, put it on a frying pan heated with oil. Fry the meat until d1.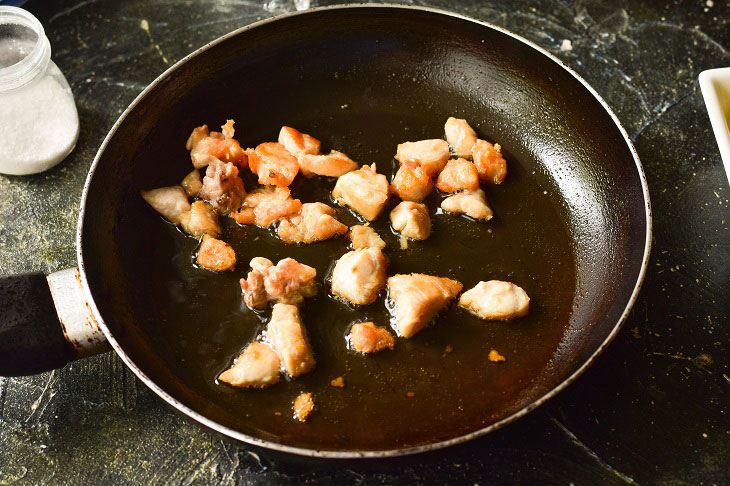 2. Cut the mushrooms and onions, put them in another pan.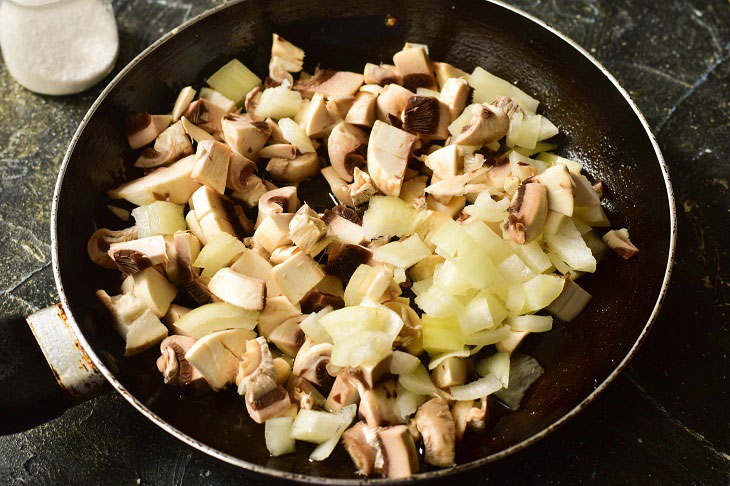 3. Fry mushrooms with onions.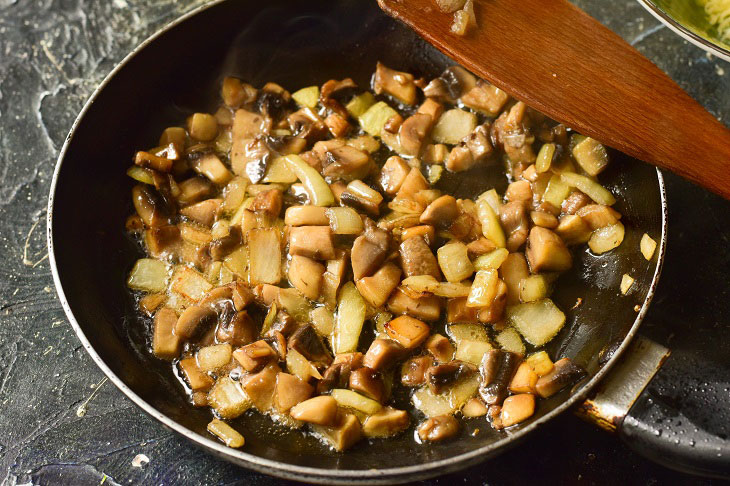 4. In a deep bowl, grate hard cheese, eggs, add mayonnaise.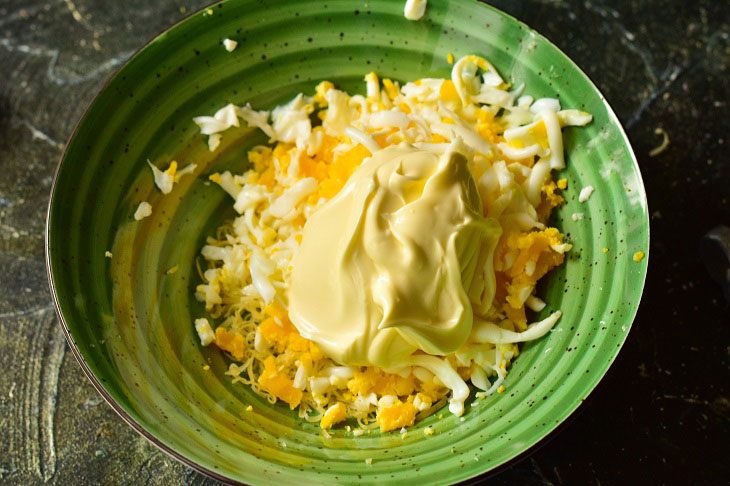 5. Squeeze out the garlic.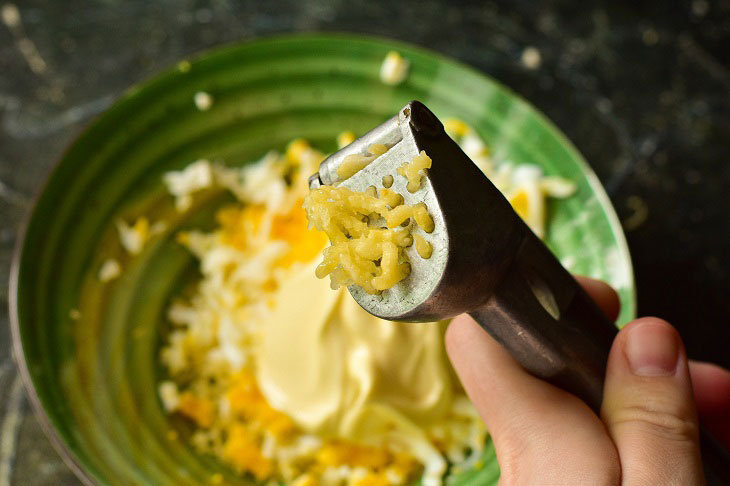 6. Mix everything well.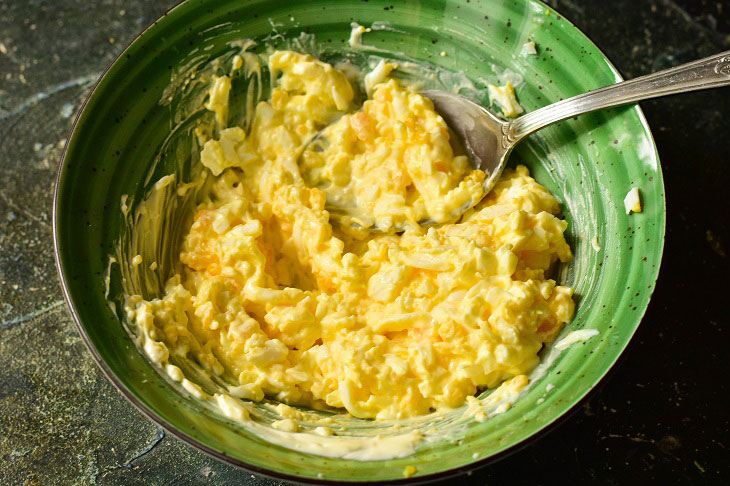 7. Place the forming ring on the dish and lay out half of the cheese and egg mass.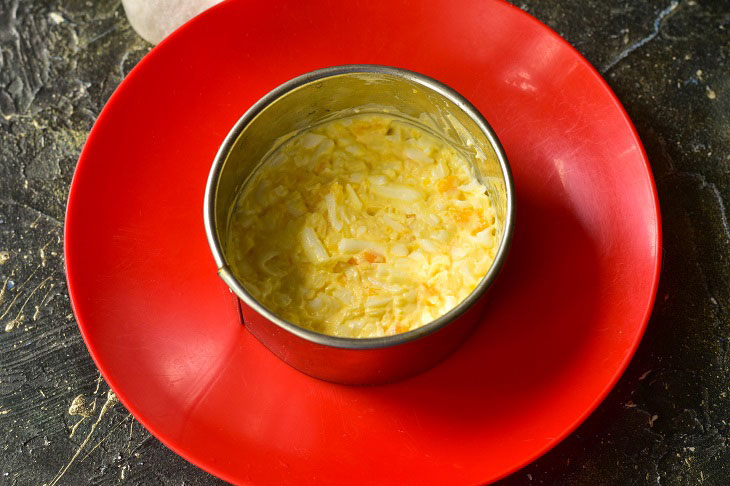 8. Place pineapple slices on top.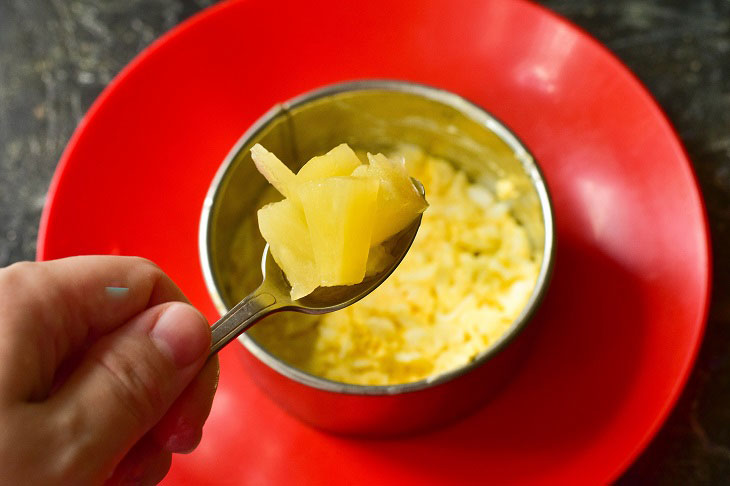 9. Put fried mushrooms and onions on pineapples.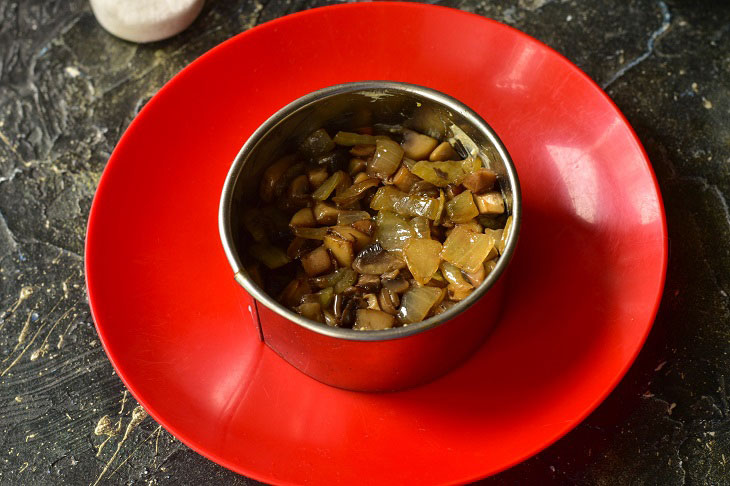 10. Then lay out the rest of the cheese and egg mass.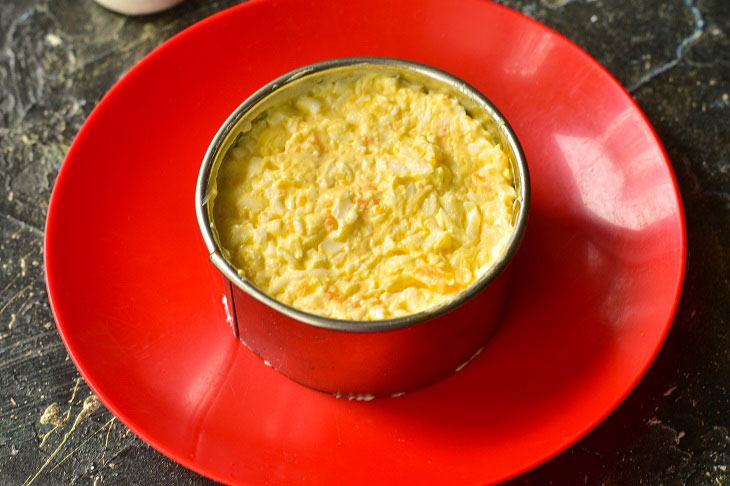 11. Add mayonnaise to the meat, mix and put on top.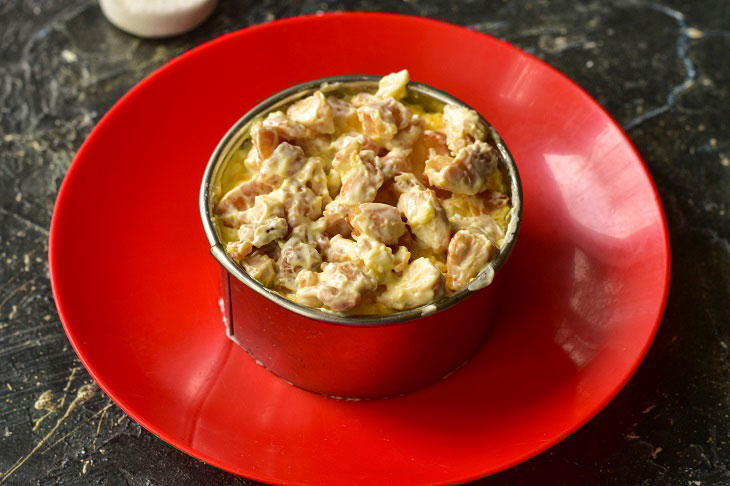 12. Very carefully remove the forming ring, decorate the salad with herbs.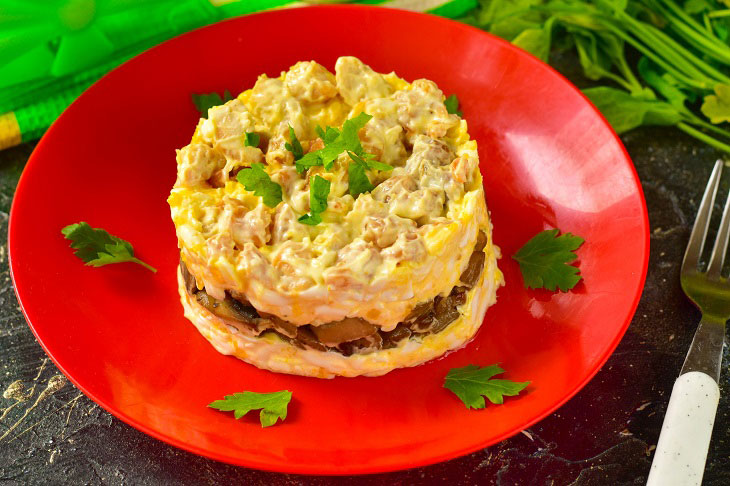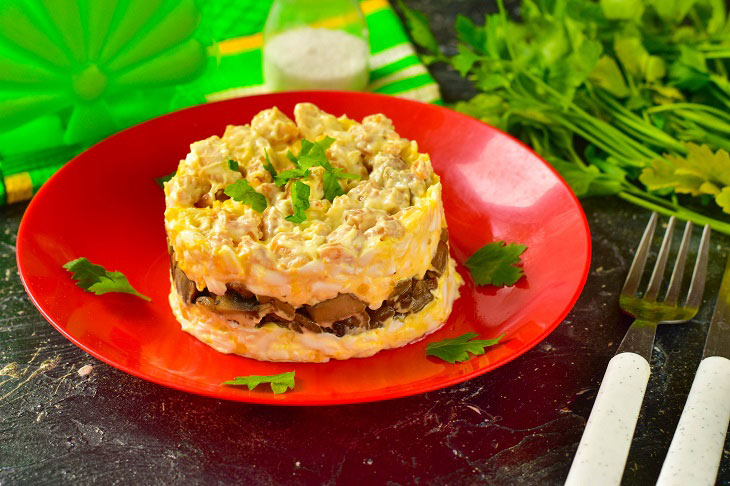 Enjoy your meal!