Mimosa with curd cheese is more tender than the classic version, it has a pleasant creamy aftertaste. You can choose fish for salad at your discretion, however, do not forget that the product must be of high quality, without foreign flavors, with soft bones. The taste of the salad largely depends on the fish. Mayonnaise for spreading layers can be taken of any fat content, this product can be both store-bought and homemade.
Ingredients:
Potatoes – 2 pcs.
Mayonnaise – 3 tbsp. l.
Canned fish – 200 g.
Bulb – ½ pc.
Curd cheese – 100 g.
Chicken egg – 1-2 pcs.
Carrot – 1 pc.
Fresh herbs – 5-6 branches.
Cooking time: 50 minutes. Servings Per Container: 2.
Cooking:
1. Vegetables must be washed in advance and boiled in their skins until soft. Then cool them in cold water and clean. Grate the potatoes first.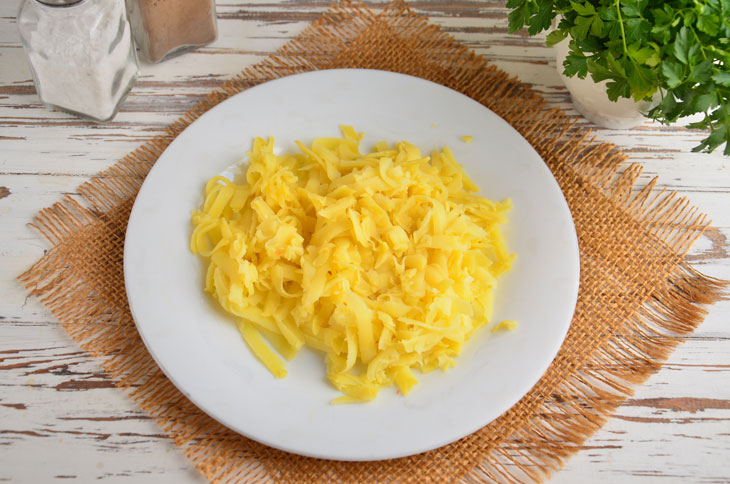 2. You can form Mimosa in a deep salad bowl, or you can use a culinary form. Put it on a saucer and lay out the first layer of potatoes. Tamp and grease with mayonnaise.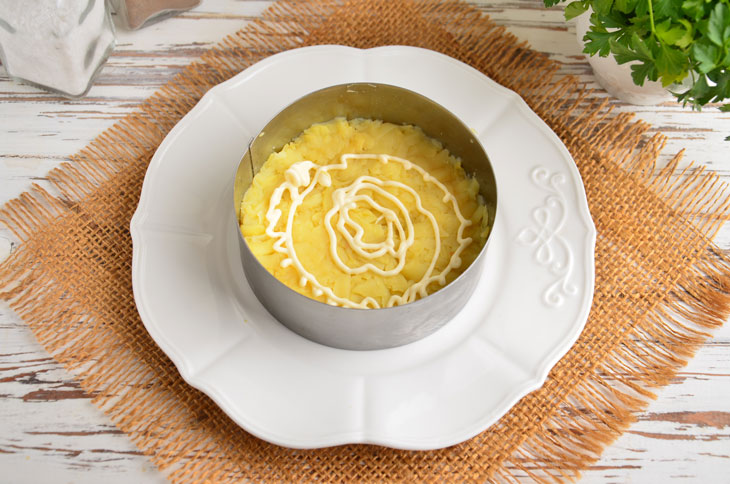 3. Next is the turn of the turnip. The vegetable needs to be peeled and cut off.
To get rid of the bitter taste, onions can be scalded with boiling water.
Carefully place it on top of the potatoes.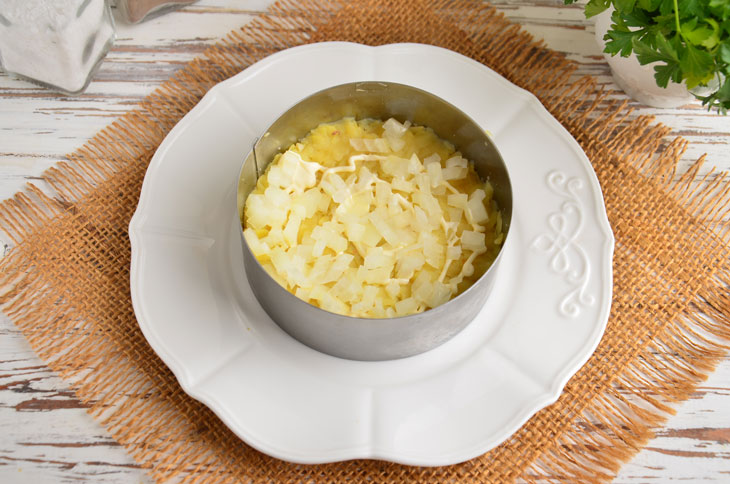 4. Mash canned fish (saury, sardine) in a saucer with a fork, then make the next layer of salad out of it, level it.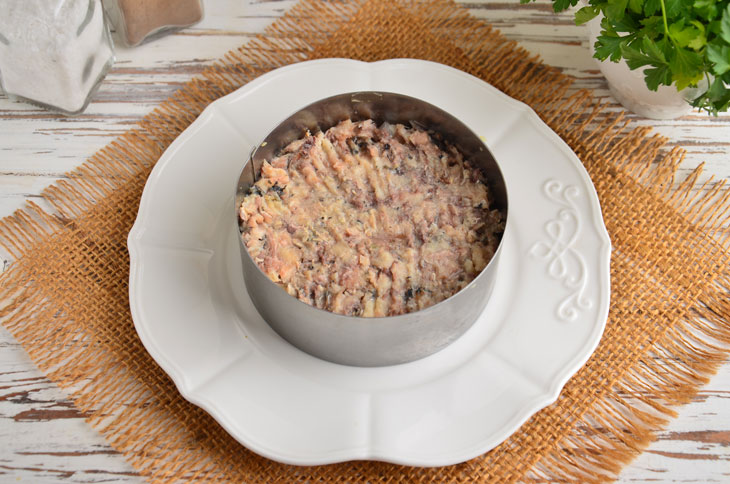 5. The next layer is curd cheese. Carefully lay it on the fish, smooth it out.
So that the curd cheese does not stick to the spoon, you can lightly moisten the spoon with water.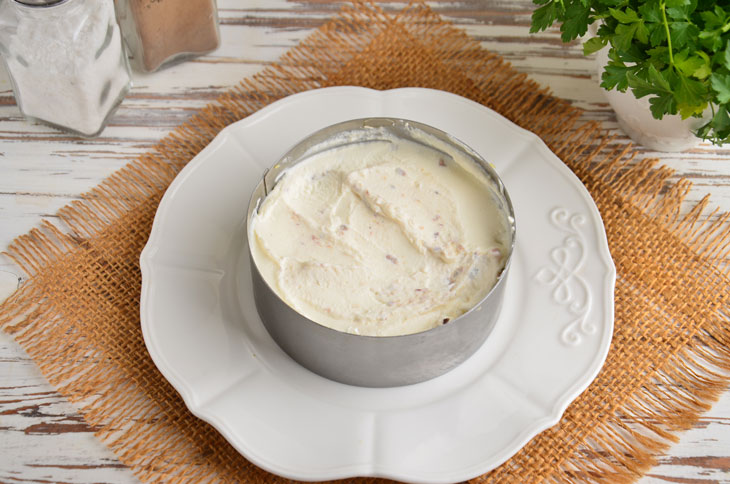 6. Send chicken eggs in advance in salted cold water. Boil them for 6-7 minutes after boiling water. Cool, remove the shell, divide into proteins and yolks. Grate the squirrels, make the next layer. Here you need a mayonnaise net.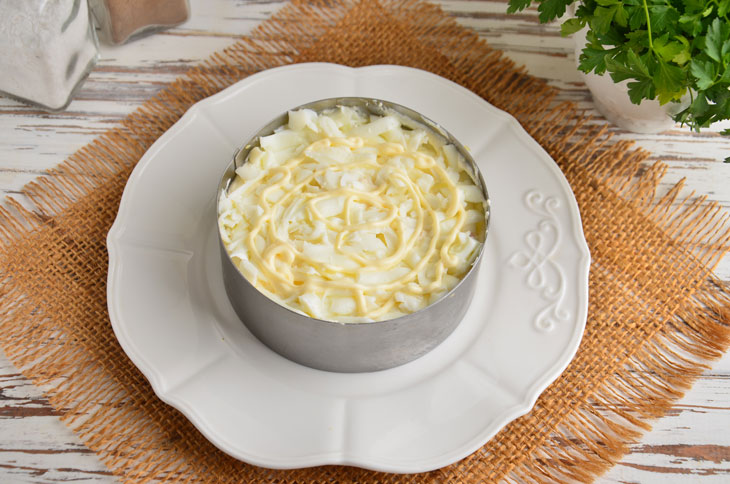 7. Peel the boiled peeled carrots and grate on a coarse grater. After making the next layer, grease it with mayonnaise.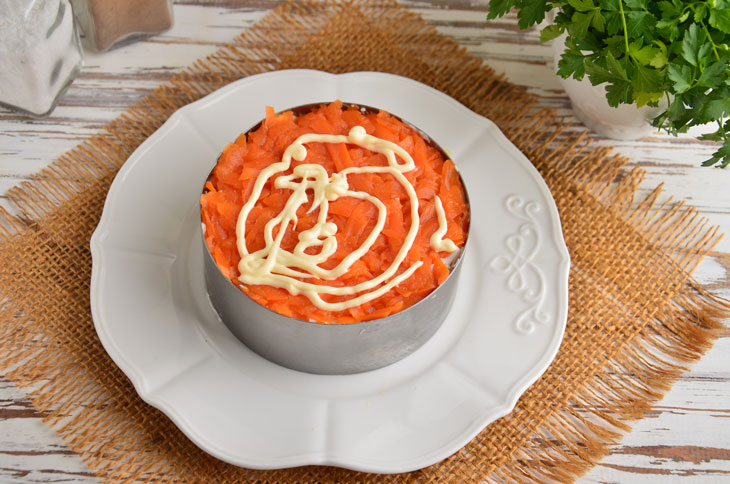 8. Mash the yolk into small crumbs, decorate the salad and let it stand in a cool place for at least an hour.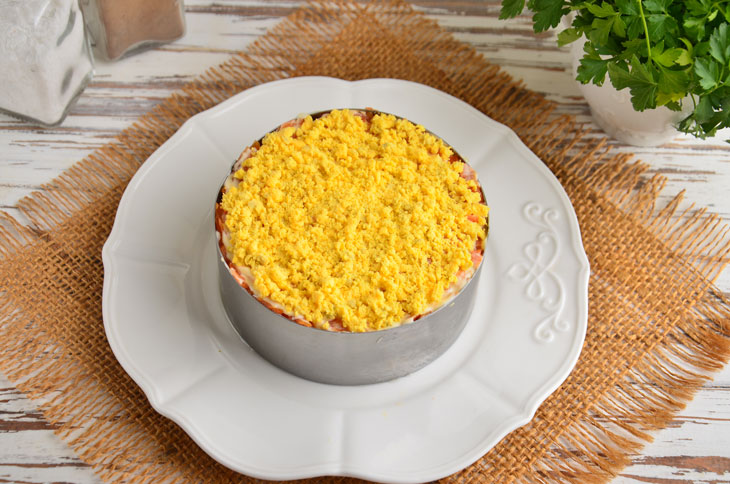 Immediately before serving, decorate the salad with fresh herbs – dill, green onions, parsley.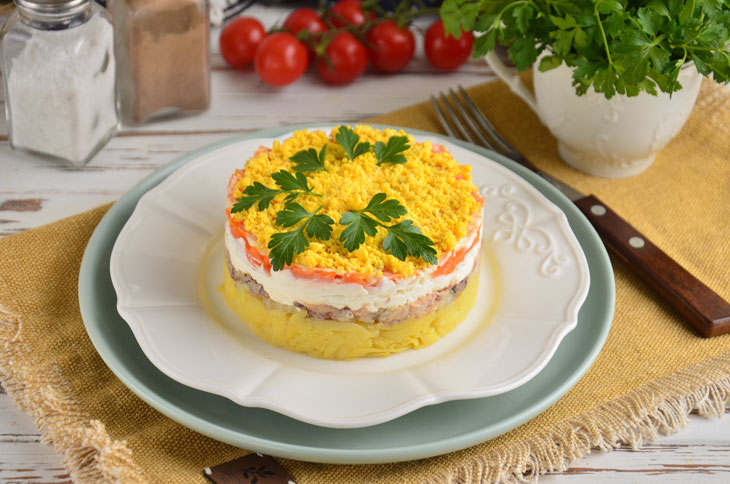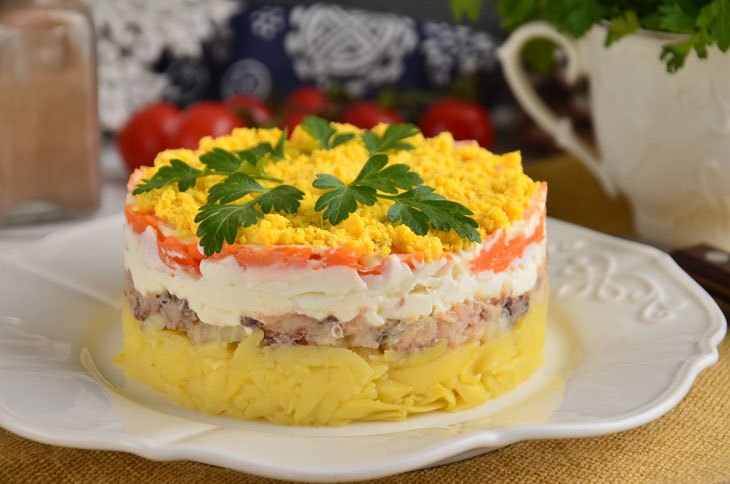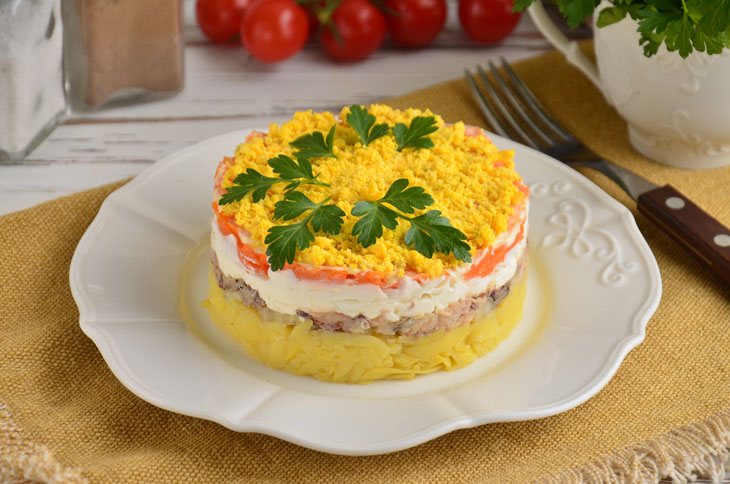 Enjoy your meal!