On the New Year's table, you always want to cook something exquisite and beautiful in appearance. If it is a pastry or a salad, then they need to be decorated somehow thematically in a New Year's way. Salad "Snowman" turns out just like that. It looks so impressive and festive that guests always try to taste it first.
This appetizer is easy to prepare, the ingredients are simply laid out in layers and smeared with mayonnaise. The only thing is that you need to form a salad in the form of a circle, since this will be a snowman. The last layer should be chicken proteins. The eyes of a snowman can be made with mayonnaise, to which food coloring should be added. You can replace the sauce with regular olives or plums. Cut out the snowman's nose and mouth from the carrot. But this procedure is not at all complicated, so it will not take much time.
Ingredients:
Can of sardine – 1 pc.
Eggs – 3 pcs.
Carrot – 1 pc.
Potatoes – 2 pcs.
Mayonnaise – 1 tbsp. l.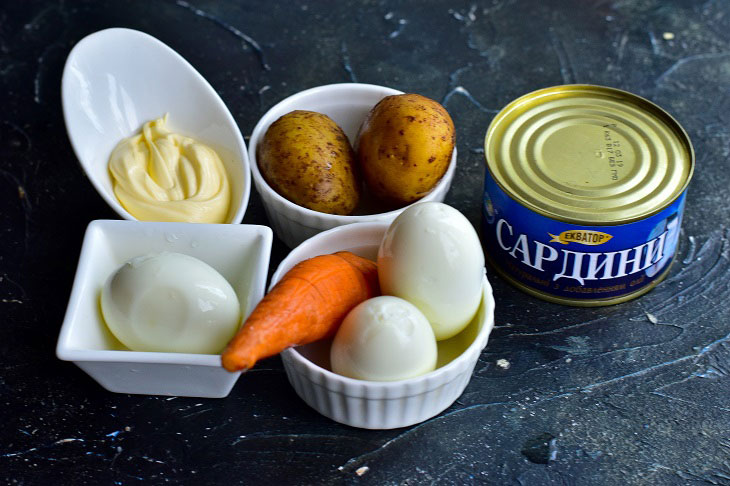 Cooking:
1. Open a jar of canned food, crush them a little with a fork and put them on a dish in the form of a circle.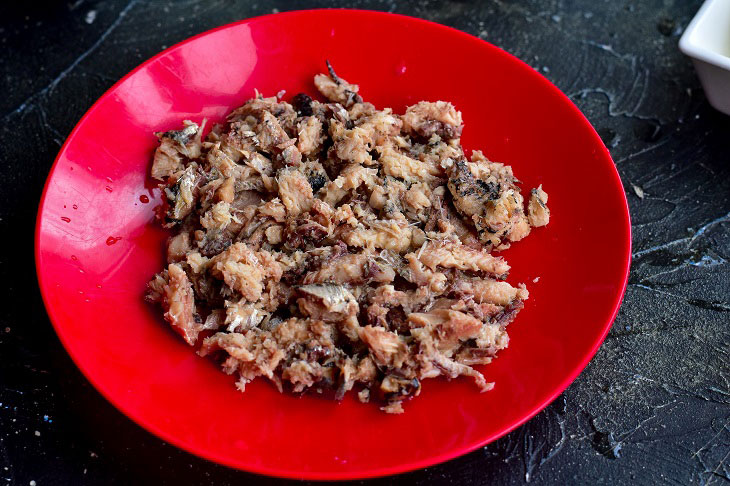 2. Potatoes, carrots, pour water and boil for 20-25 minutes over moderate heat, add 0.5 teaspoon of salt. Clean vegetables. Grate the potatoes on top of the sardines.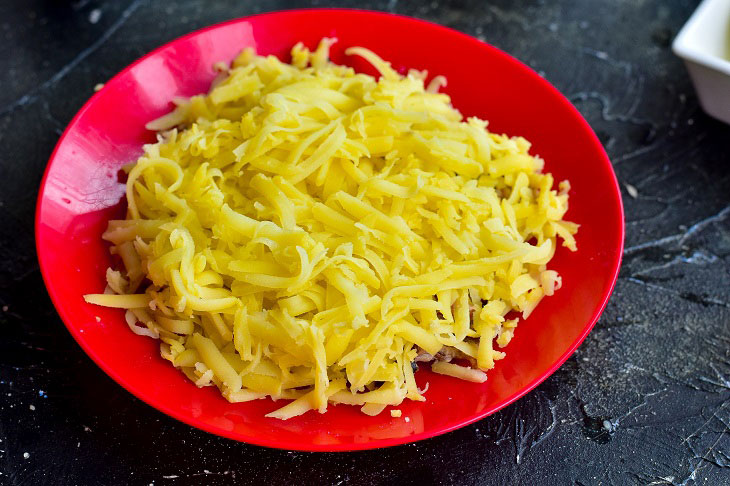 3. Lubricate well with mayonnaise.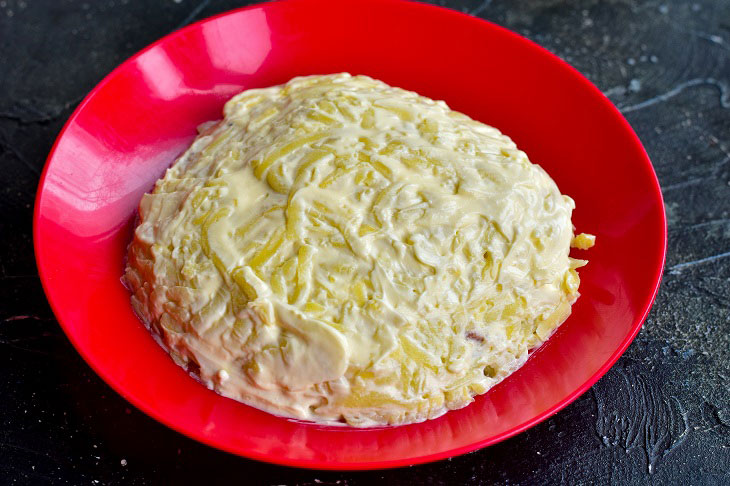 4. Immediately cut out the mouth and nose of the snowman from the carrots. Grate the rest of the vegetable on a fine grater on top of the potatoes. Lubricate with mayonnaise.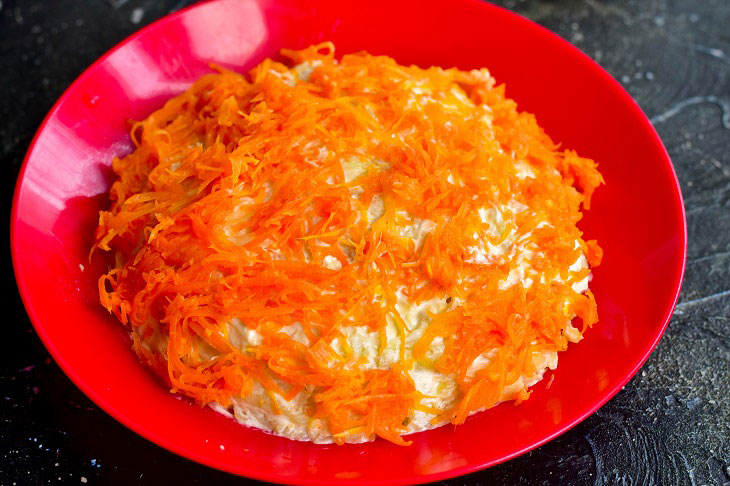 5. Peel boiled chicken eggs, separate the yolks from the proteins. Grate the yolks on top of the carrots.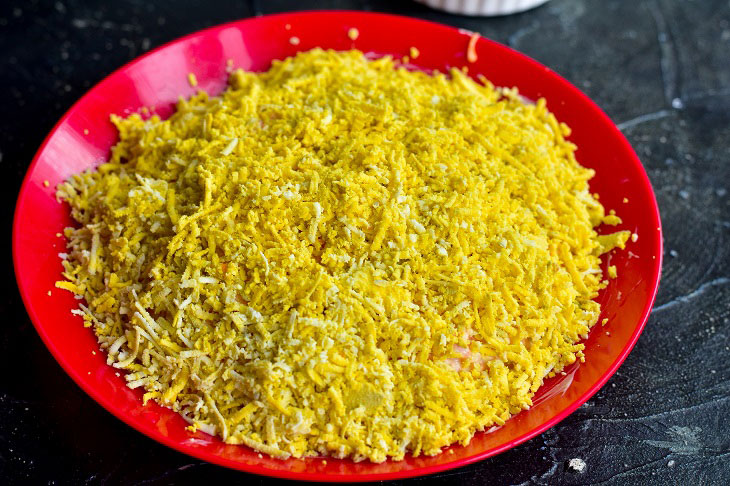 6. Grease again with mayonnaise.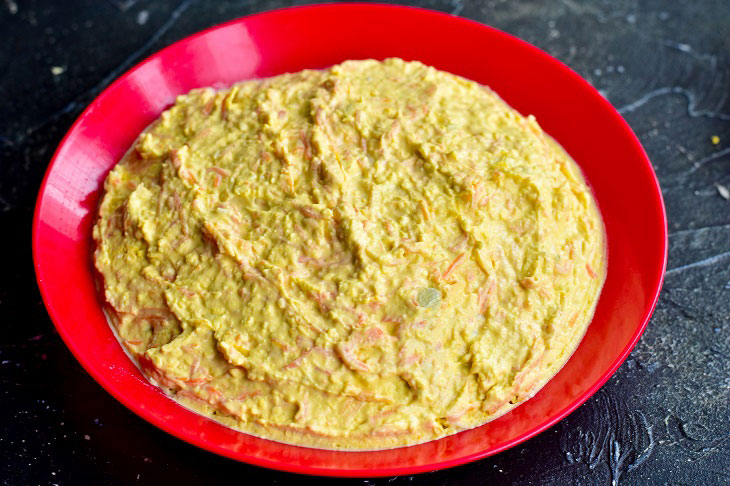 7. Then grate the egg whites.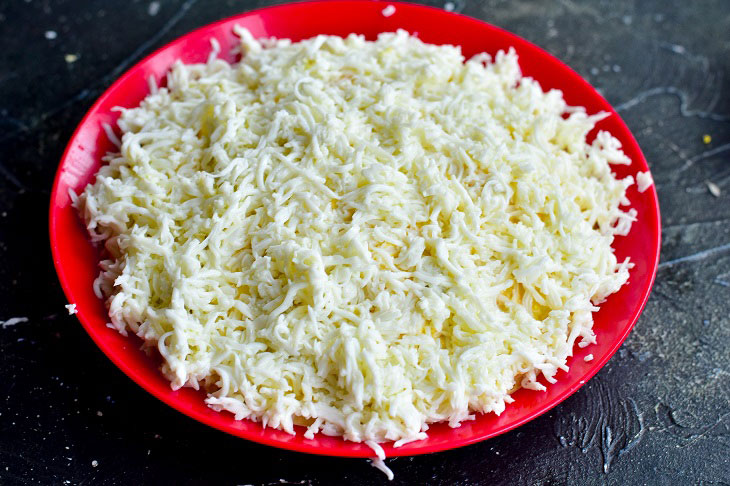 8. Align the edges of the salad with a spoon, give it the shape of a circle.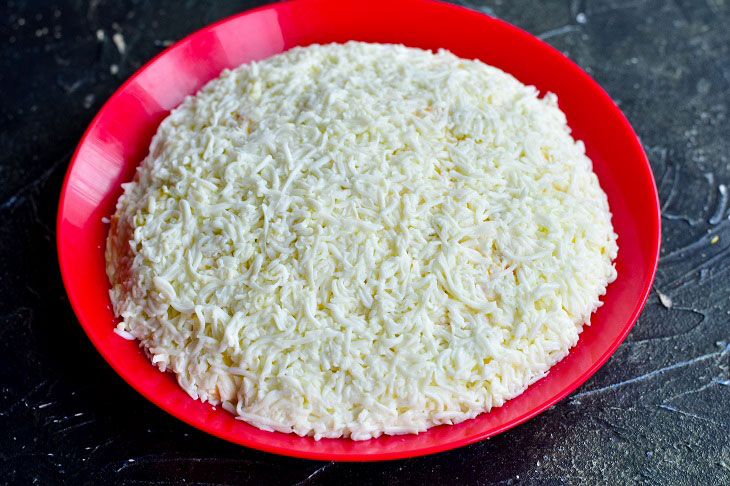 9. Dye some mayonnaise with dye.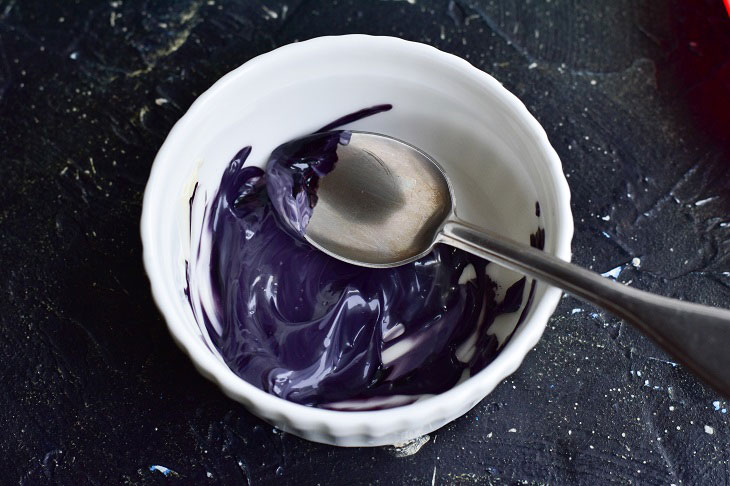 10. Make the snowman's eyes out of dyed mayonnaise, mouth and nose out of carrots. The pupils are also made from mayonnaise.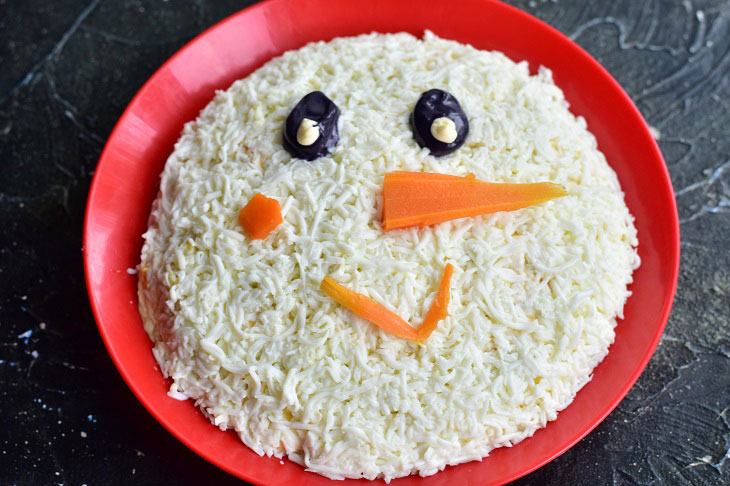 This is such a beautiful salad!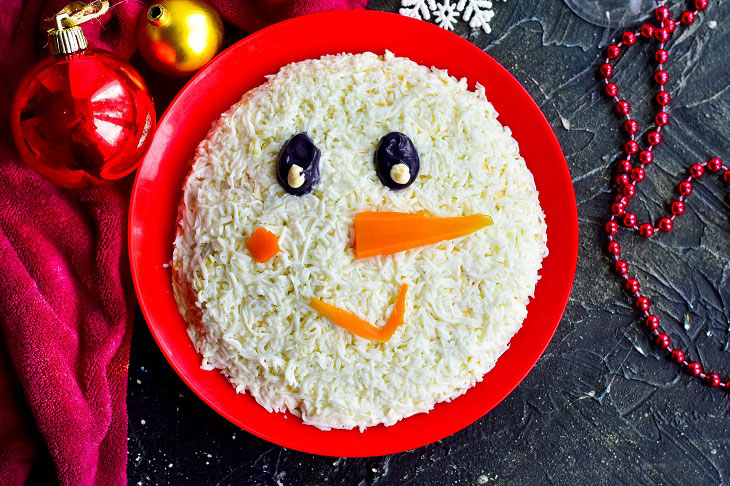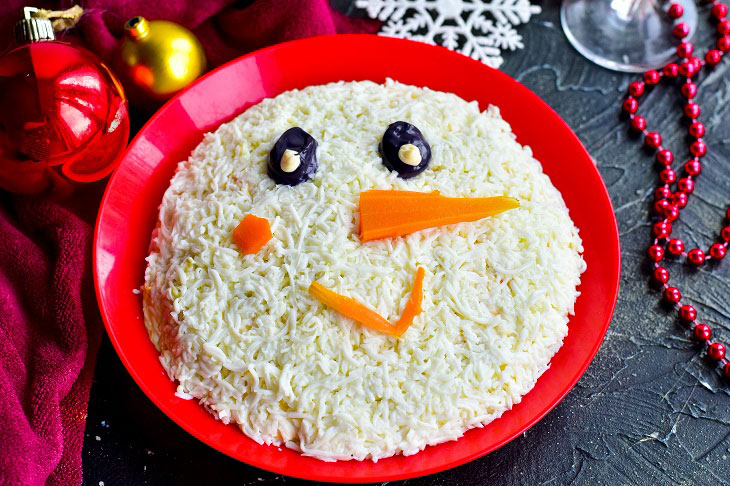 Enjoy your meal!