Salad "Fish in the Pond" – an original and very appetizing-looking salad that is not difficult to prepare. All products for him are simple and affordable.
It is better to use sprats of the best quality, since the taste of the finished salad largely depends on them. If you come across fish with hard bones (and not soft ones, as is usually the case), then these bones are better to choose.
Ingredients:
Potatoes – 2 pcs.
Sprat fish – 11-13 pcs.
Mayonnaise – 2.5 tbsp. l.
Chicken eggs – 2 pcs.
Hard cheese – 70 g.
Fresh herbs – 6-7 branches.
Cooking time: 40 minutes. Servings Per Container: 2.
Cooking:
1. Boil potatoes and eggs in different dishes, then cool them and peel them. Grate potatoes on any grater.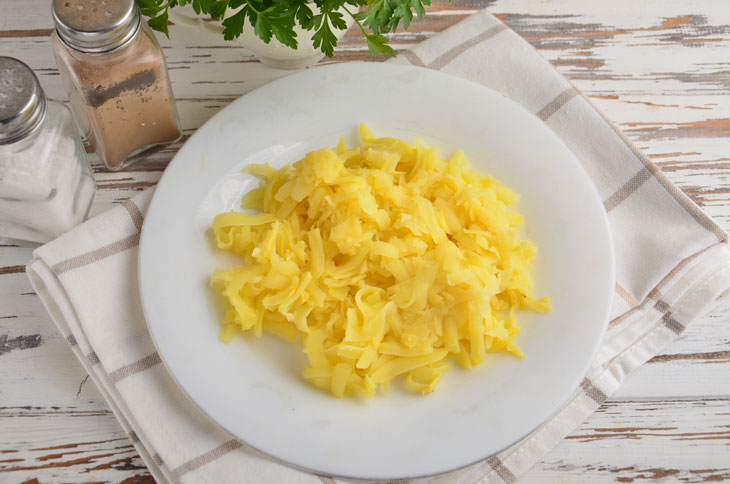 2. Take a deep salad bowl. Put the grated potatoes at the very bottom, tamp it down and make a mayonnaise net.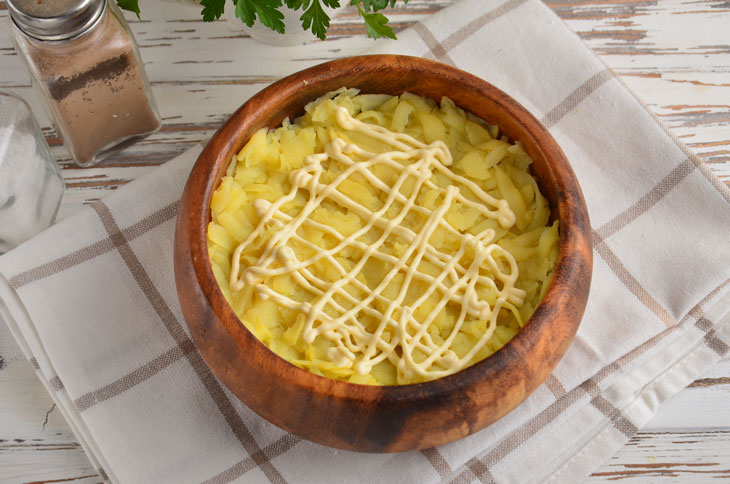 3. Lay the sprats in the next layer. If necessary, clean them, cut the tails, remove the backb1. Leave three tails for decoration.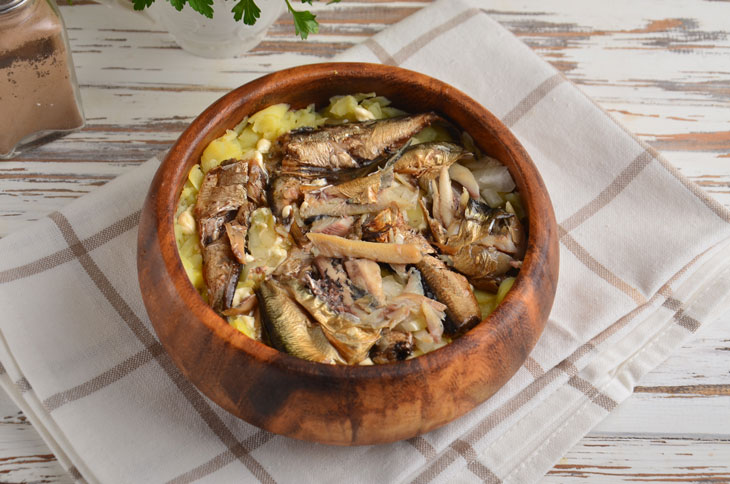 4. Grate boiled chicken eggs on a coarse or fine grater, without separating the whites from the yolks.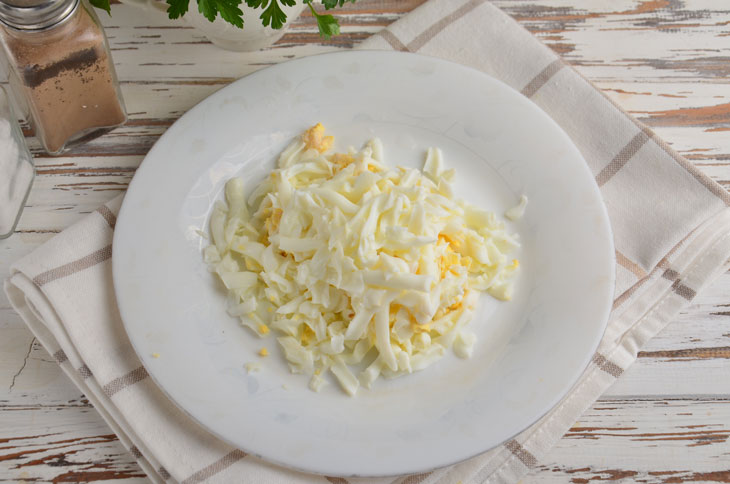 5. Put the next layer on sprats, brush with mayonnaise.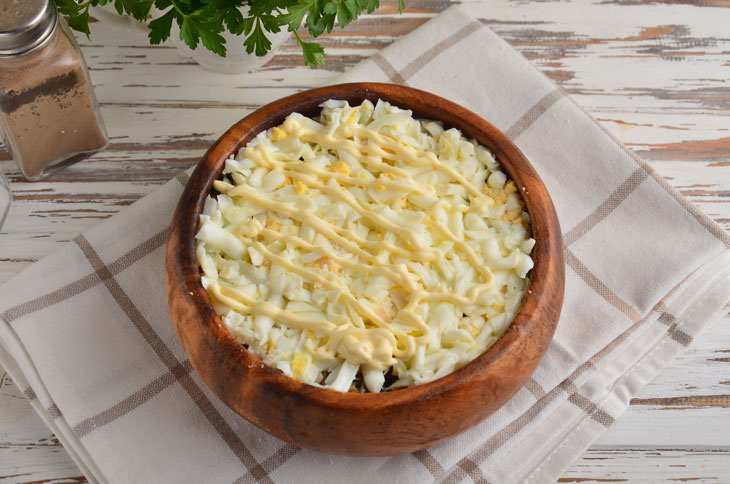 6. You can take any hard cheese, but it is better to use a product that is not completely fresh. Grate it on a large or small grater.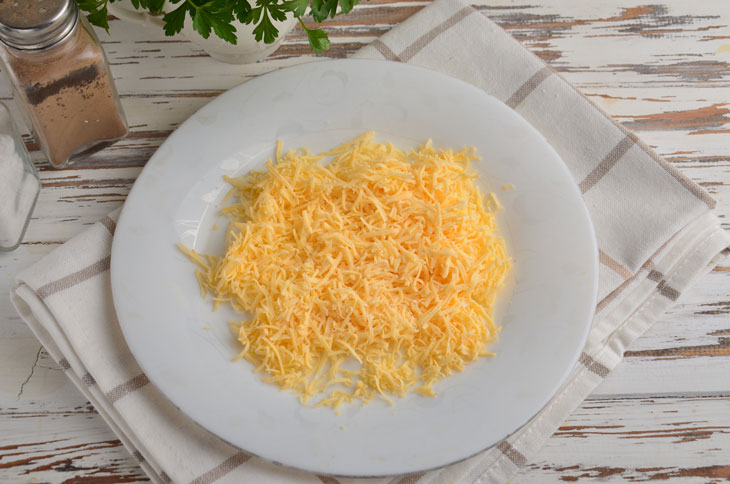 7. Make the next layer of grated cheese and smooth. Lubricate this layer with mayonnaise is not necessary.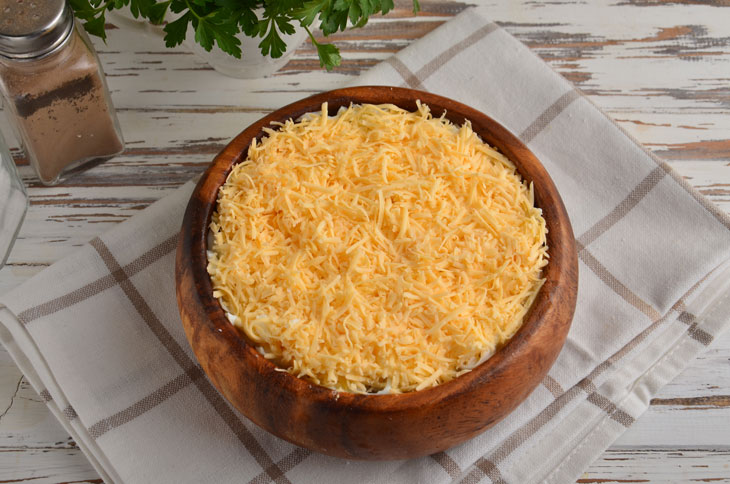 8. Decorate the salad with fresh herbs – you can take parsley, dill, green onions.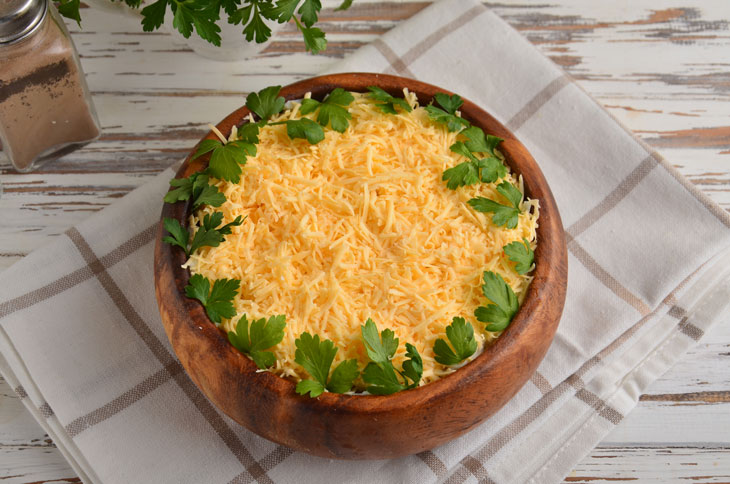 9. Place sprat tails on the surface of the salad.
Let the salad brew in a cold place for half an hour and you can serve.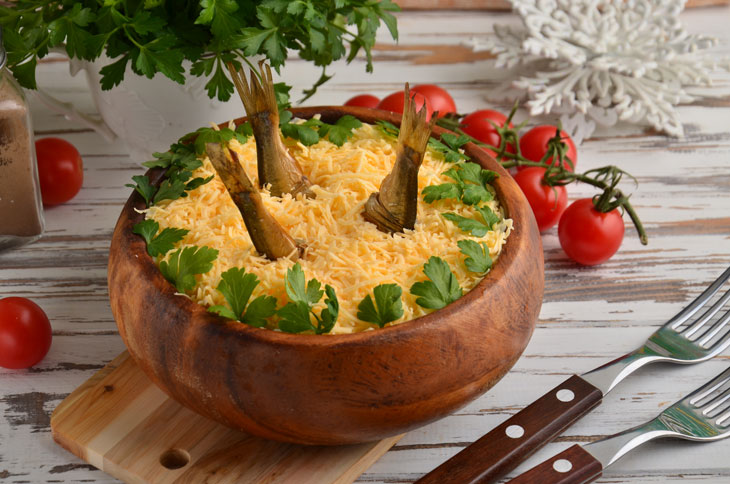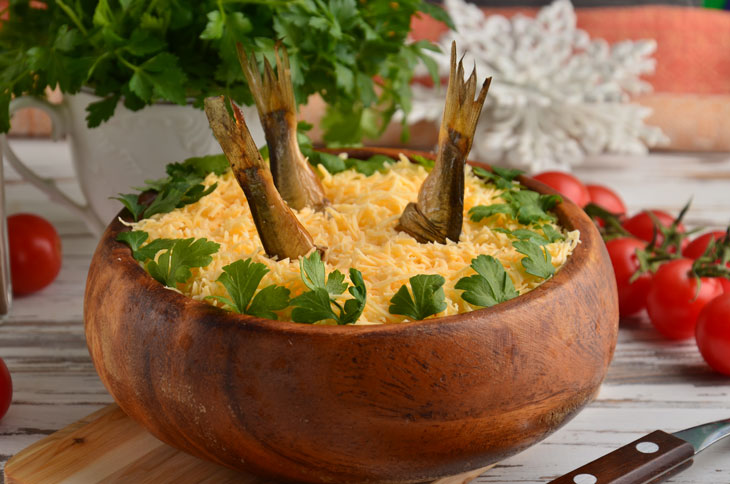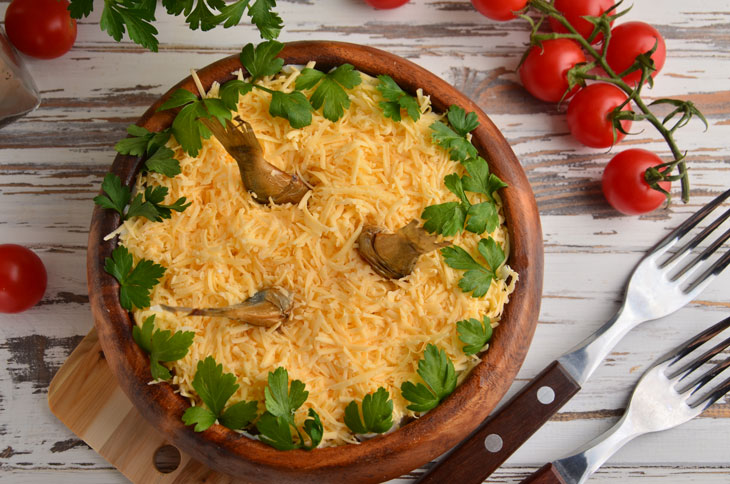 Enjoy your meal!