Minced meat bagels are not only very tasty, but also original in appearance. You can safely cook them for dinner and treat them to the amazing taste of all family members. It is desirable to cook them from chicken fillet, but pork or beef is also suitable. It is advisable to twist the meat in advance in a meat grinder, but you can already buy ready-made minced meat in the store.
Meat bagels should be served immediately after cooking while they are still hot. Perfectly they are combined with mashed potatoes or some sauces, for example, with ketchup. If you are used to meat dishes more often to cook vegetable salad, then feel free to make it.
Ingredients:
Minced meat (any) – 400-500 g.
Flour – 3 tbsp. l.
Salt – 3 pinches.
Ground black pepper – 3 pinches.
Chicken egg – 1 pc.
Breadcrumbs – 3-4 tbsp. l.
Vegetable oil – 40-50 ml.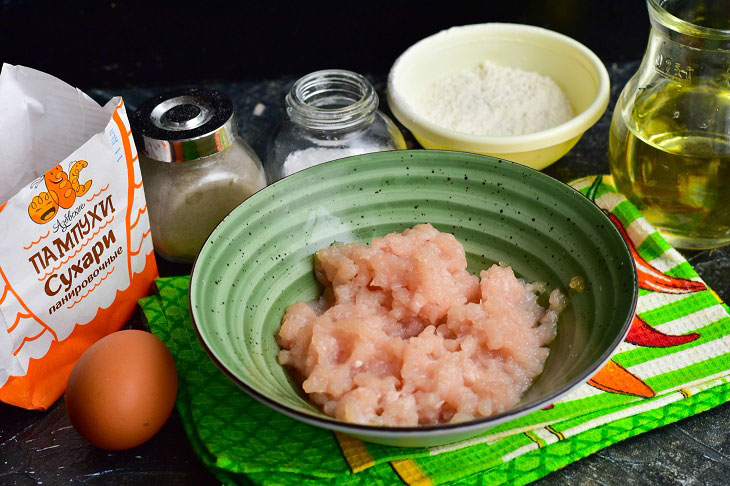 How to cook:
1. If you purchased the meat in a whole piece, then cut it into medium pieces and twist it carefully in a meat grinder. If there is no meat grinder, then a blender with a chopper bowl is also suitable. Add salt and ground black pepper. You can also add other spices, such as paprika.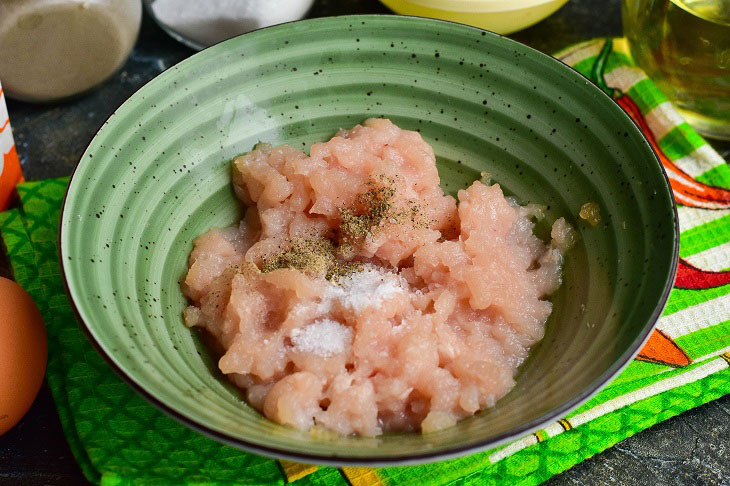 2. Now form circles and make a recess in each inside. It should look like a meat donut. By the way, it is most convenient to do this procedure with your hands, previously moistened with plain water.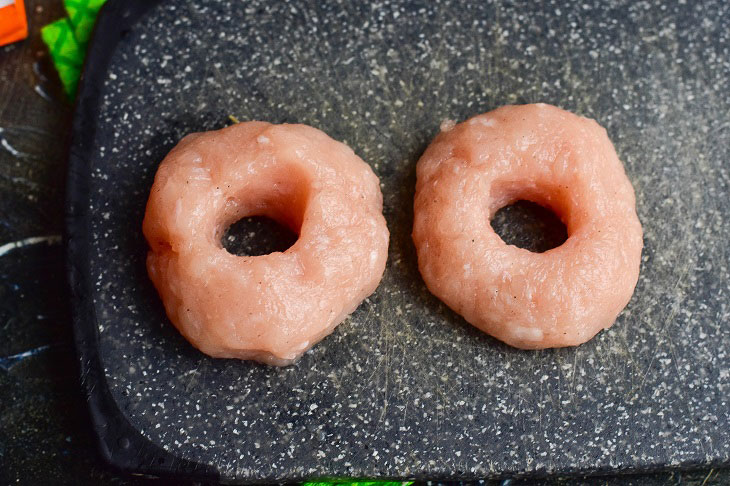 3. Beat the chicken egg into the bowl. Take a fork or kitchen metal whisk and mix it well. It will be a batter.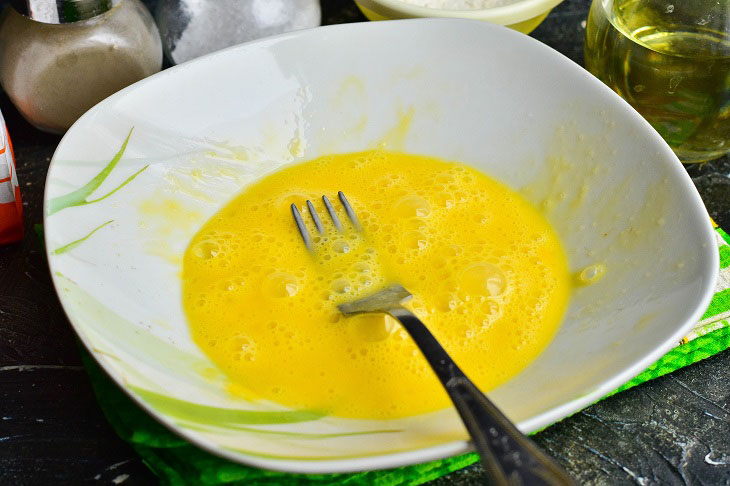 4. Dip the meat donut on all sides in the prepared batter.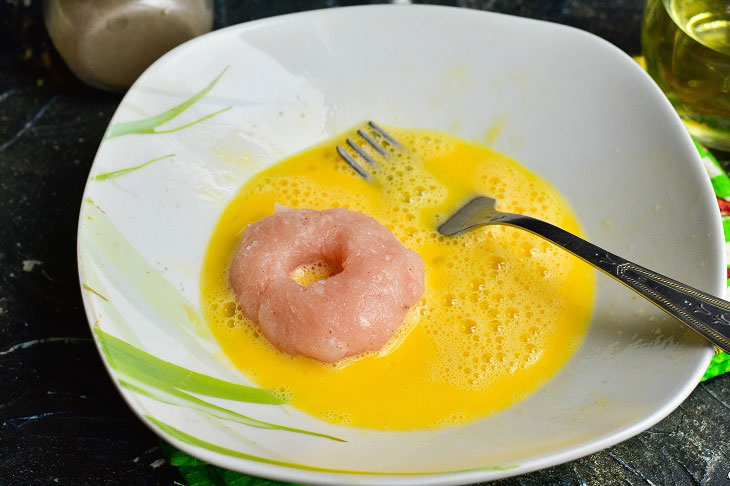 5. After that, do the same procedure, only with premium flour, and then dip it again in egg batter.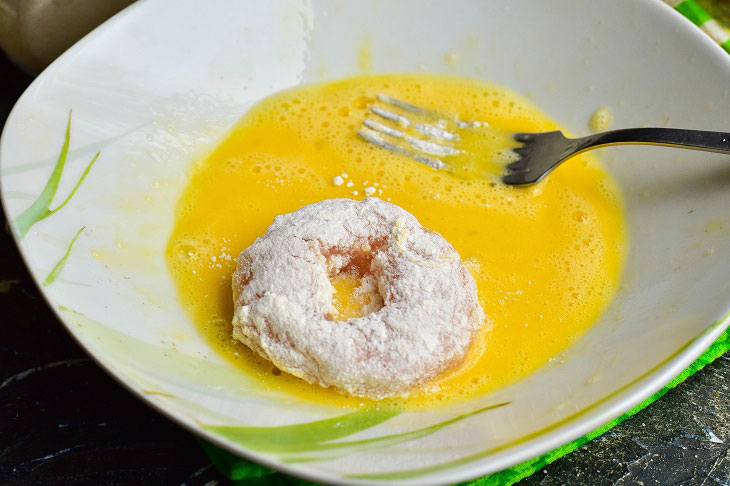 6. Now roll the bagels in breadcrumbs on both sides.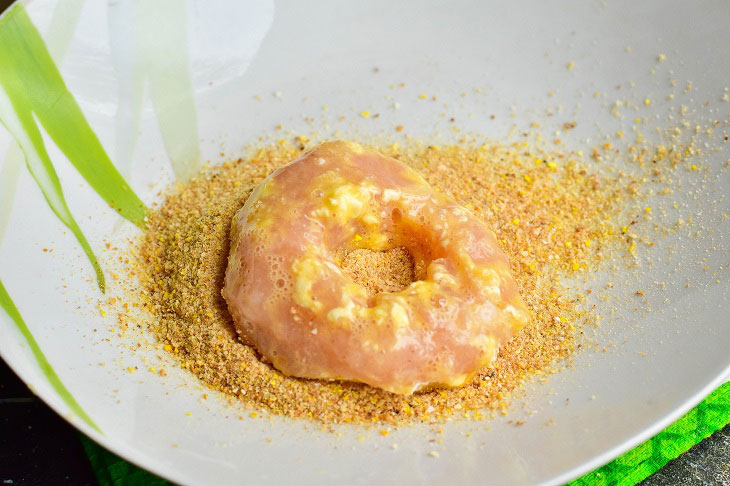 7. Heat the vegetable oil well in a frying pan. Lay out the meat bagels.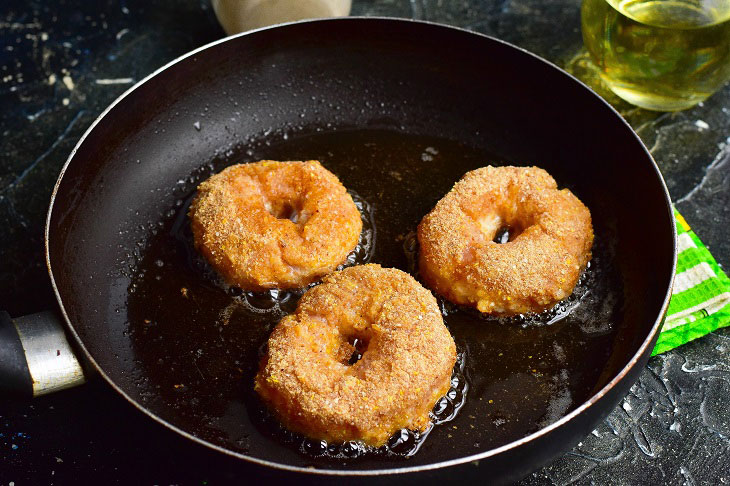 8. Reduce the heat and fry them until nice and golden brown.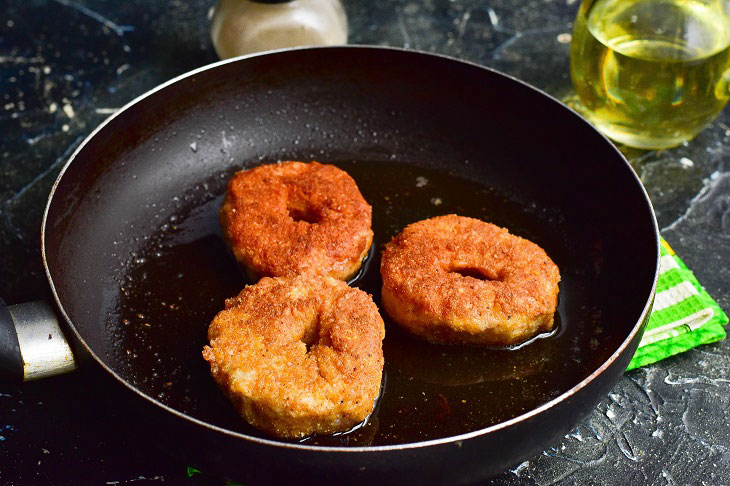 Lay the prepared mince bagels on a flat dish. From above, you can decorate the dish with sprigs of fresh dill or take other greens. Serve them to the table.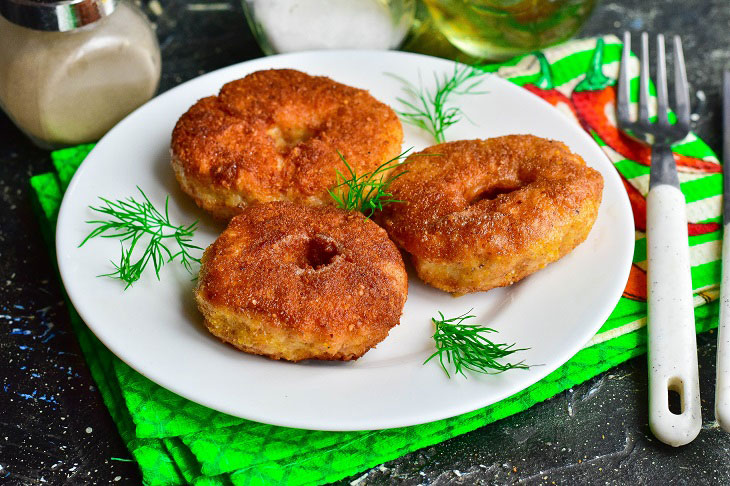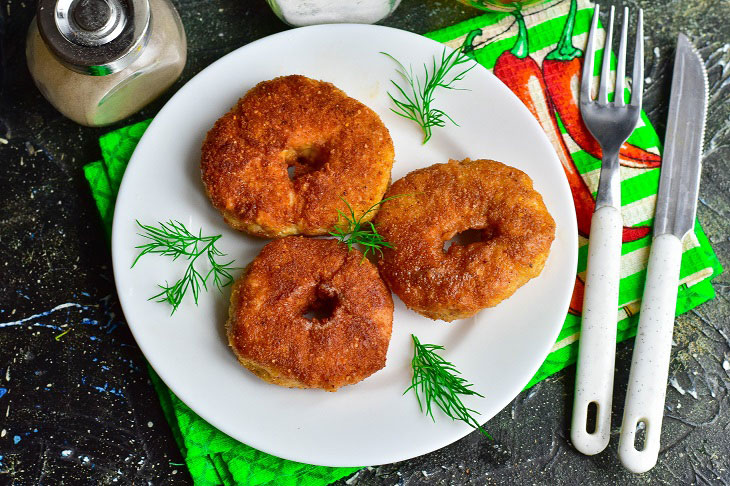 Bon appetit!