Minced meat in pita bread in Provencal style is not only an appetizer that tastes original, but also one that can be prepared quite quickly. It turns out to be hearty, so it is indispensable as a dinner. Serve minced meat in Provence-style pita bread at the table is always hot. From above, you can sprinkle the dish with chopped herbs or pour sour cream.
When buying minced meat, you should give preference to chicken, but any other will do. In what form to cook minced meat in pita bread? It is best, of course, to use a ceramic mold, but this is not at all important. A silicone, small baking sheet, and even the most ordinary frying pan without a handle will do.
To make the dish unique in taste, suneli hops and greens should be added to the filling. If for some reason you do not like these additives, then you can safely exclude them from the list, and add the usual ones for you, for example, ground black pepper and red paprika.
Ingredients:
Minced chicken or any other – 150-200 g.
Lavash – 1 pc.
Onion – 0.5 pcs.
Garlic – 1 clove.
Mayonnaise – 1 tbsp. l.
Egg – 1 pc.
Butter – 50 g.
Salt – to taste.
Greens – to taste.
Suneli hops – to taste.
Ground black pepper – to taste.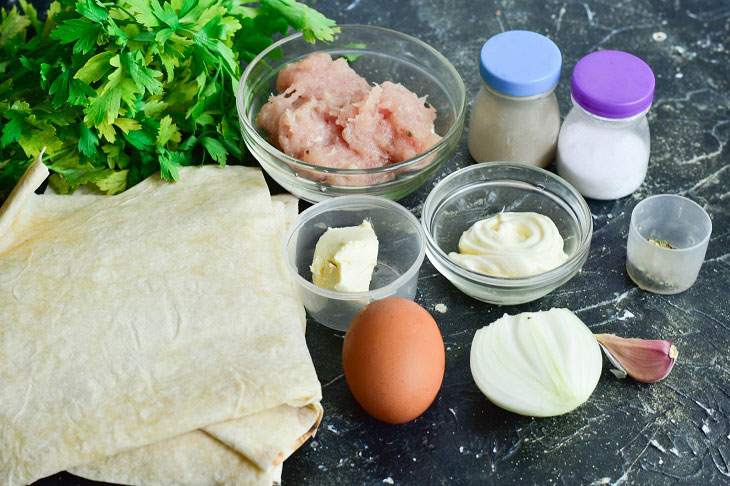 How to cook:
1. Add finely chopped onion and garlic to the minced meat. Pour suneli hops there.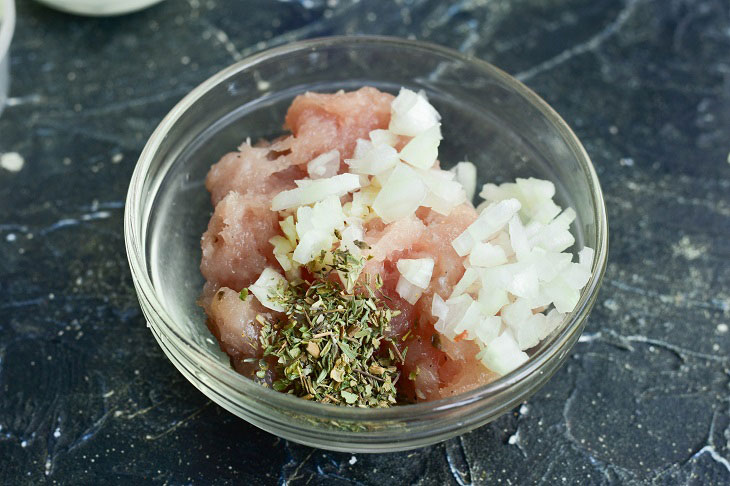 2. Add salt and ground black pepper to it.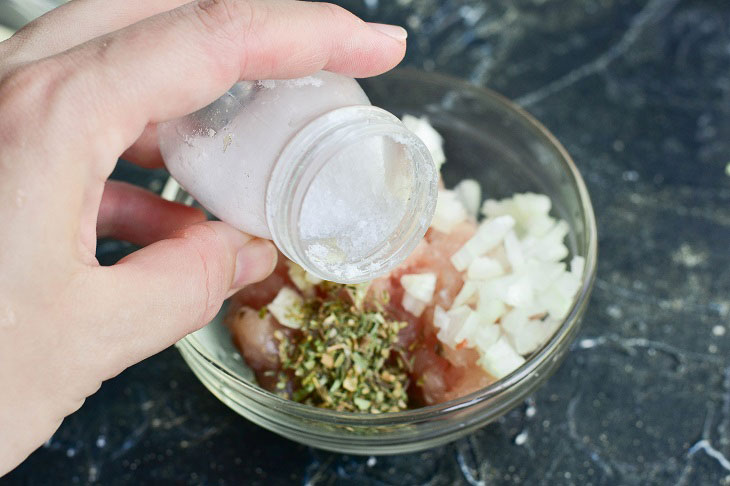 3. Beat in the chicken egg. Mix the mince very well.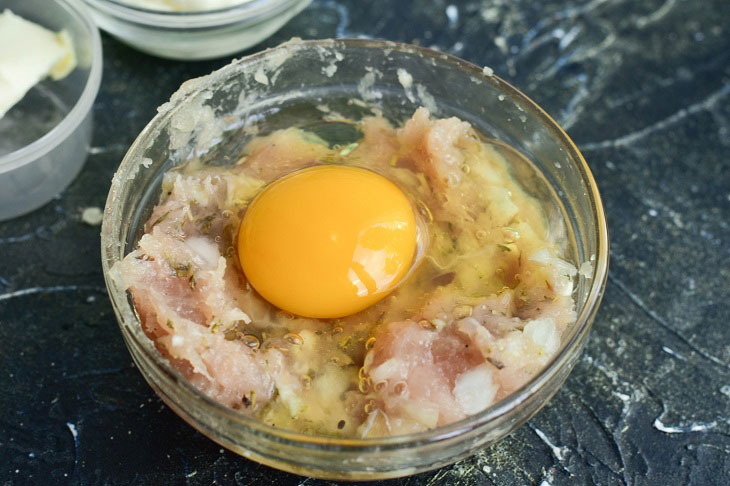 4. Expand the pita bread, cut it in half. Lubricate with mayonnaise.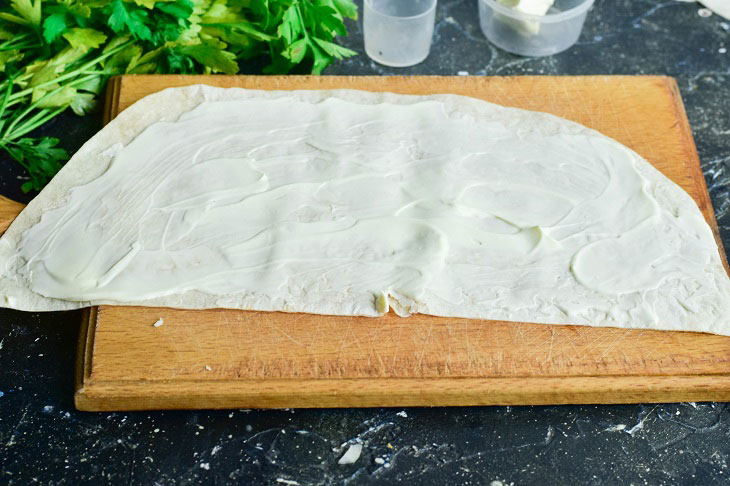 5. Lay out the filling carefully and slowly. Smooth it out with a spoon so that it completely covers the entire pita bread.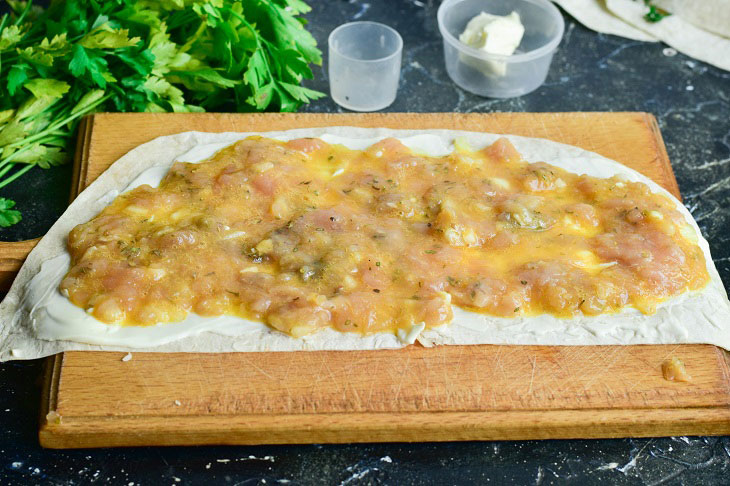 6. Wash and finely chop the greens. Put it on minced meat.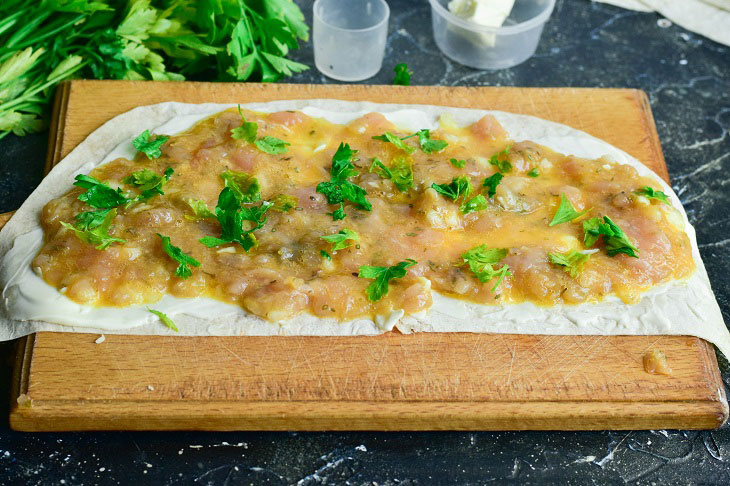 7. Now roll the pita bread together with the meat filling into a roll.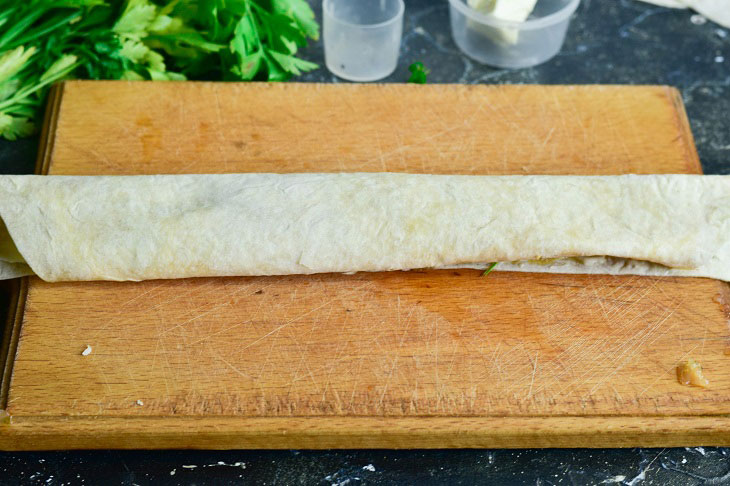 8. Cut the pita into pieces of about 10 centimeters each. Place them in a baking dish.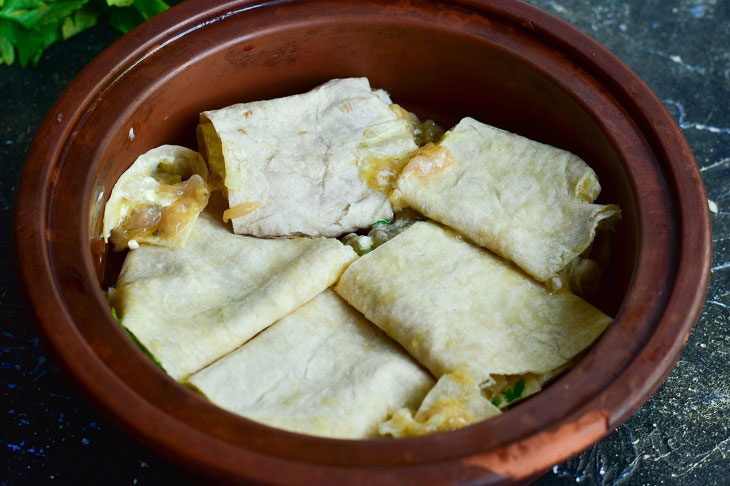 9. Send the form to the oven preheated to 190 degrees for 30 minutes. After 25 minutes, very carefully remove the dish from the oven and grease the dish with a piece of butter.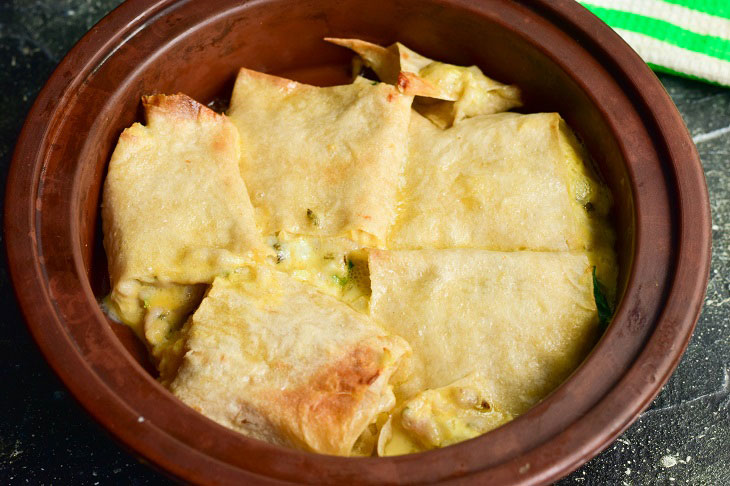 Here is such minced meat in pita bread in Provencal way!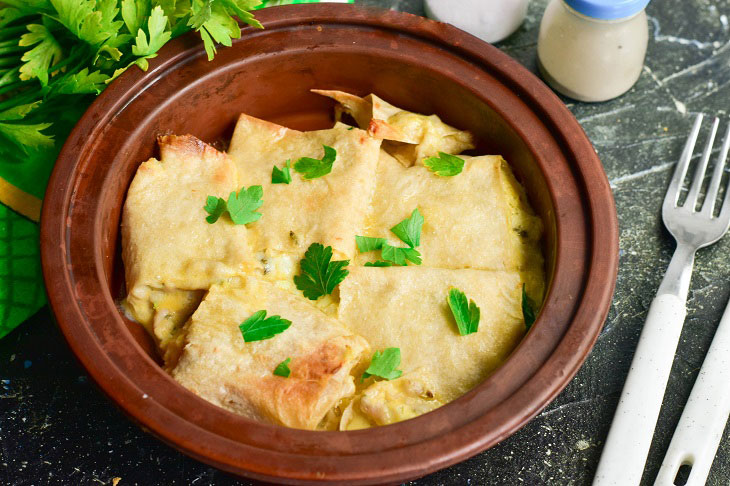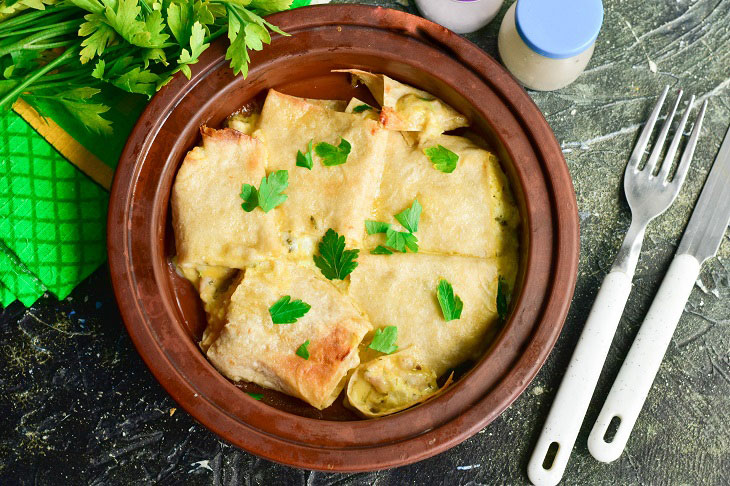 Bon appetit!