From fresh fruits and berries, you can cook a very large number of various desserts, as well as add them to any pastries. Since the pear season is starting now, you can cook a very tasty pie with the addition of this fruit. Such a cake turns out to be very soft and airy, moderately sweet, and pear pieces become like marmalade or candied fruit.
This is a great solution for any tea party. The set of products for making such a pie is the most minimal, and the cooking process will be within the power of every1. The most important thing is to correctly separate the proteins from the yolks, this must be done so that not a single drop of yolk gets into the protein, otherwise the protein will beat very badly.
Ingredients:
Eggs – 4 pcs.
Flour – 1 tbsp.
Pears – 2 pcs.
Sugar – 1 tbsp.
Powdered sugar – for decoration.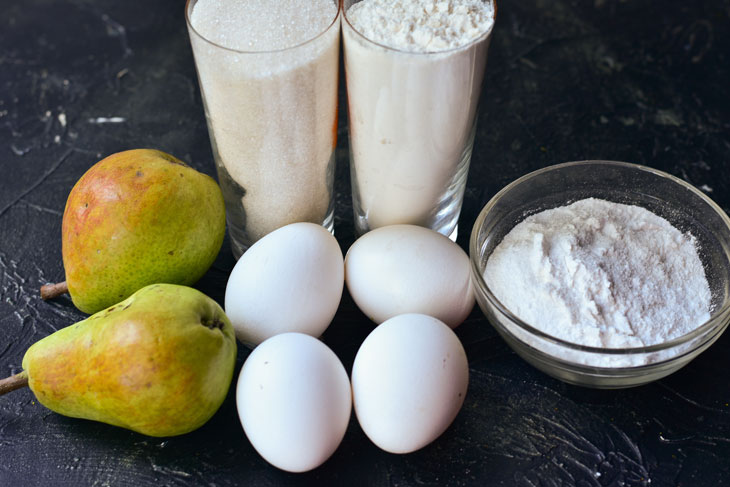 How to cook:
1. Before starting cooking, you need to prepare several containers in which you need to beat the ingredients.
At the very beginning, it is necessary to separate the yolks from the proteins and start whipping the proteins with a mixer.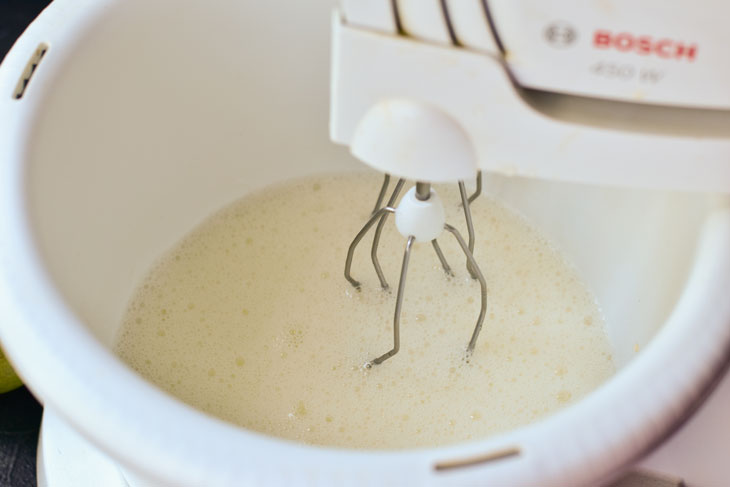 2. Gradually, while beating, add sugar, about 2/3 cup, set the rest aside.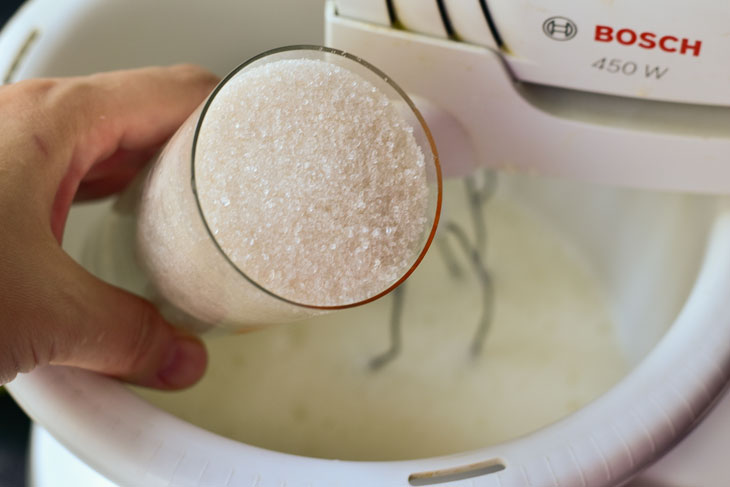 3. In another bowl, beat the yolks, adding the rest of the granulated sugar to them.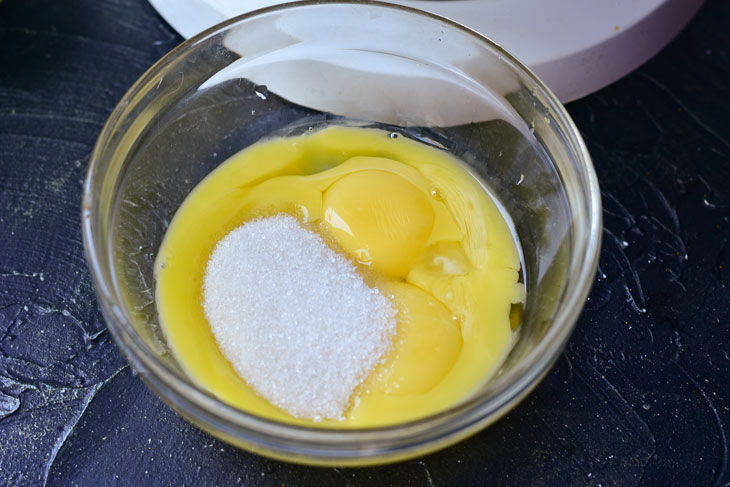 4. Proteins should be beaten until they increase in volume several times. On the whisk, whipped proteins should "hold" tightly.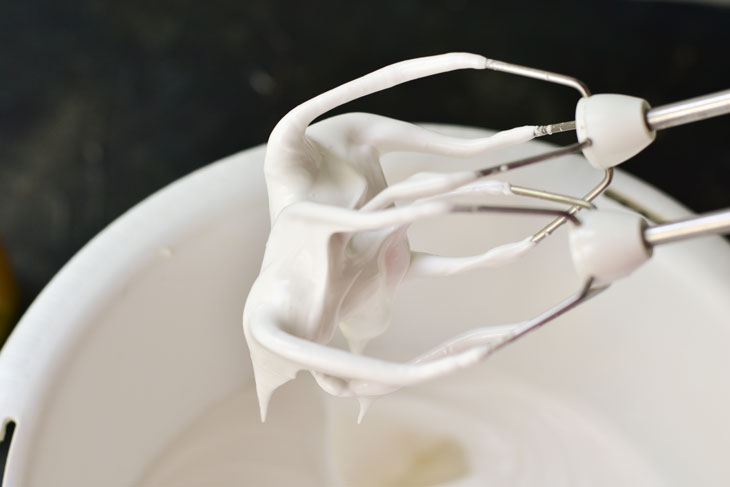 5. Next, you need to combine the yolks with whipped proteins.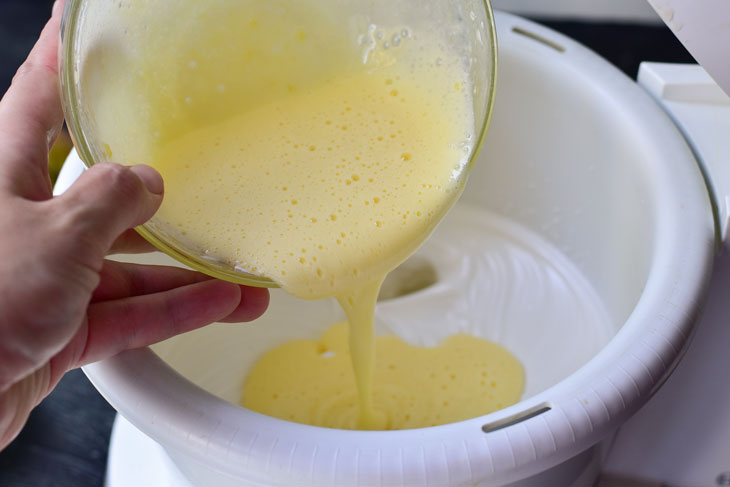 6. Then gradually, slowly you need to add the required amount of flour.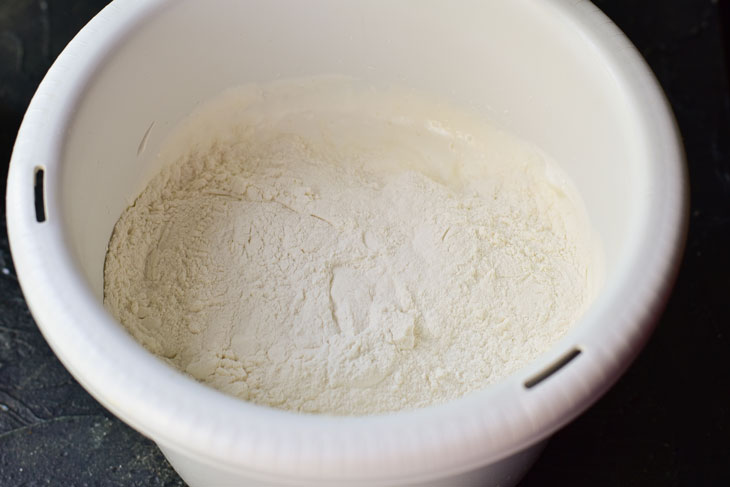 7. Mix everything gently – this way you get the perfect dough. The baking dish must be covered with special parchment not only from below, but also from the sides. Pour the dough into the mold.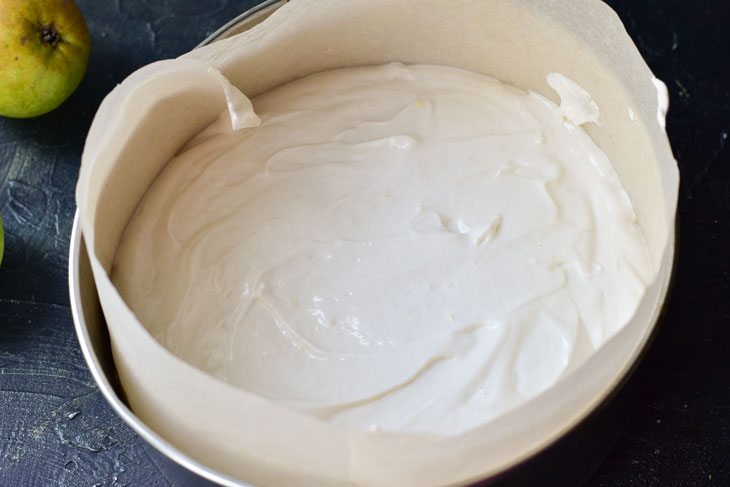 8. Pears wash and peel and cut out the middle. Next, cut into fairly thin slices-plates.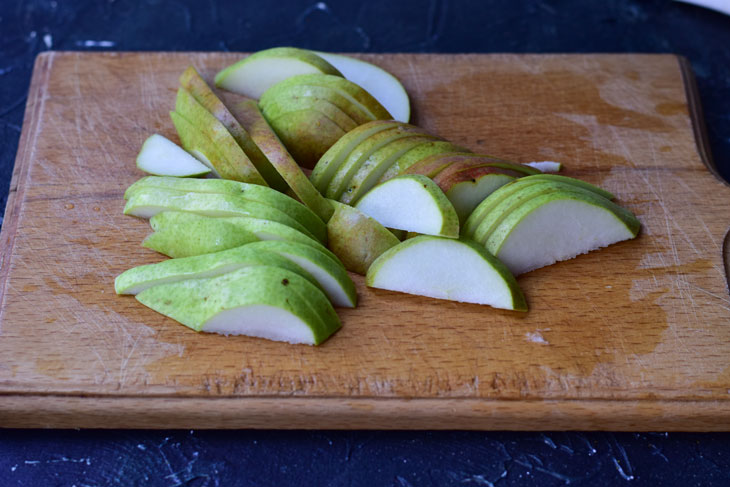 9. The form with the dough must be put in the oven, which must be preheated to 190-200 degrees. Hold the form there for ten minutes. After that, pull out the form with the dough and put the pears on the very top of the pie, sprinkle them with sugar.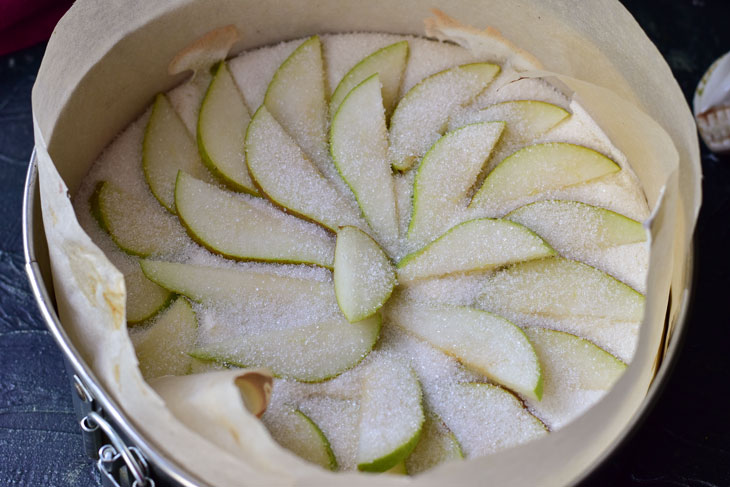 10. Next, you need to send the cake back to the oven and bake for 20 minutes.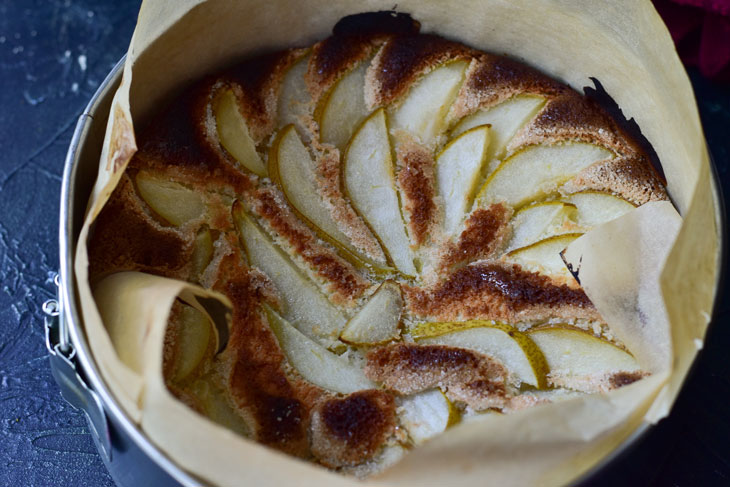 When serving, for beauty, sprinkle the cake with powdered sugar.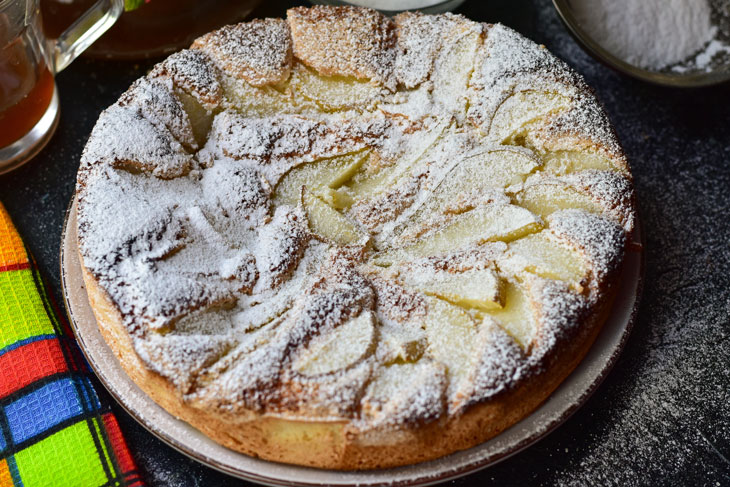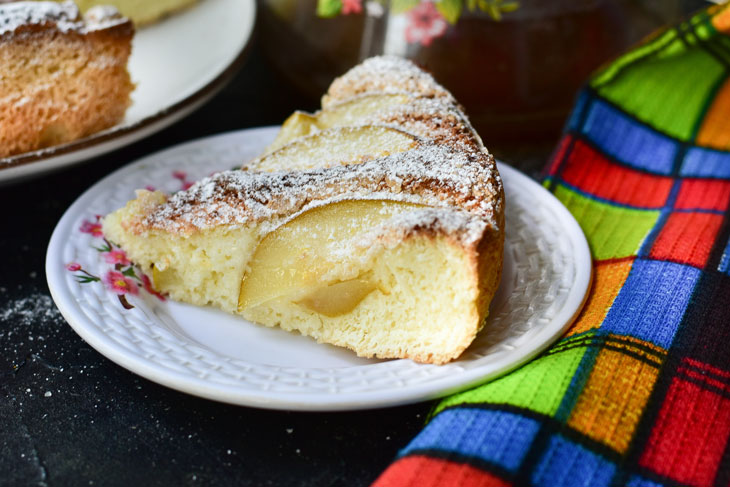 Enjoy your meal!