Moldavian stuffed peppers are a very nutritious and tasty dish. Ideal for family lunch or dinner.
For the recipe, prepare the bell pepper, deseed it well to keep it intact. And then stuff with a delicious filling, which consists of minced meat, rice and vegetables. Vegetables play an important role here. They make the dish tasty, juicy and unique.
Such stuffed peppers can be served immediately or reheated the next day in the microwave or on the stove over low heat, it will also be delicious!
Ingredients:
Bulgarian pepper – 400-450 g.
Minced pork or pork and beef – 250 g.
Rice round – 80 g.
Onion – 60 g.
Carrots – 60 g.
Tomatoes – 100 g.
Tomato paste – 2 tbsp. l.
Water – 2 tbsp.
Vegetable oil – 2 tbsp. l.
Salt, black pepper – to taste.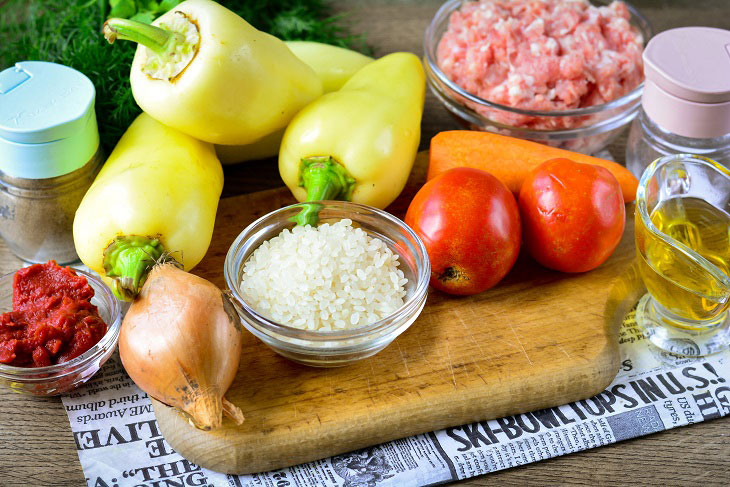 How to cook:
1. Rinse the round rice and pour into boiling salted water. Boil rice in water in a ratio of 1:2 for about 15 minutes over low heat. All the water will evaporate and the rice will be almost ready. Cool the rice a little.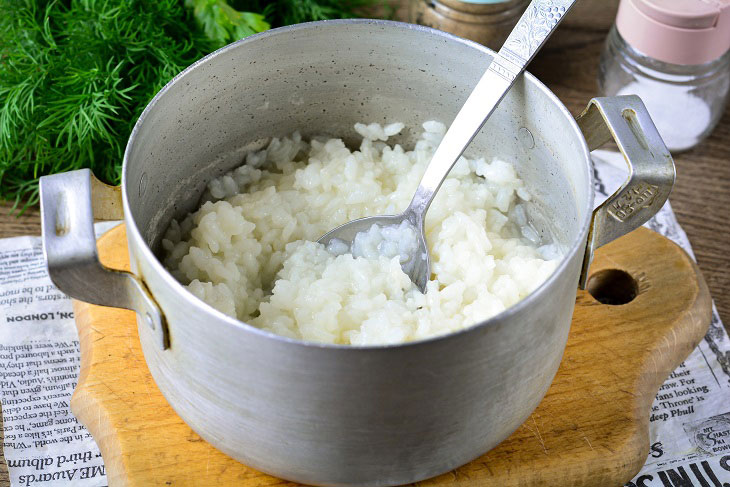 2. Dice the tomatoes – they will add extra flavor and juiciness to the dish.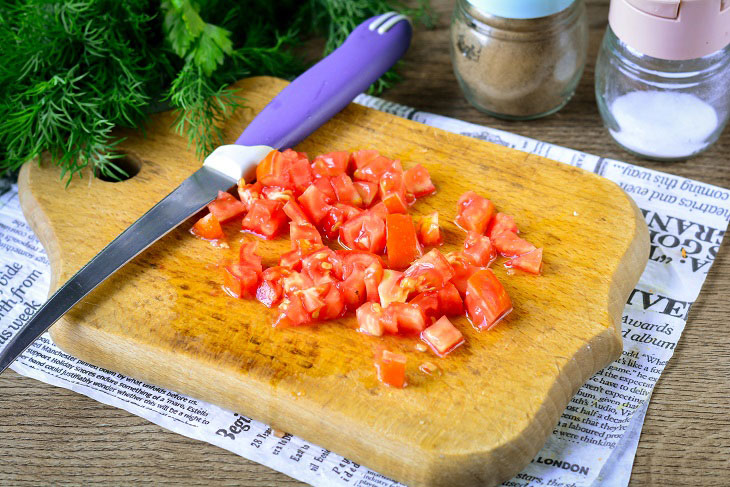 3. Cut the onion into small cubes, and grate the carrots on a coarse grater.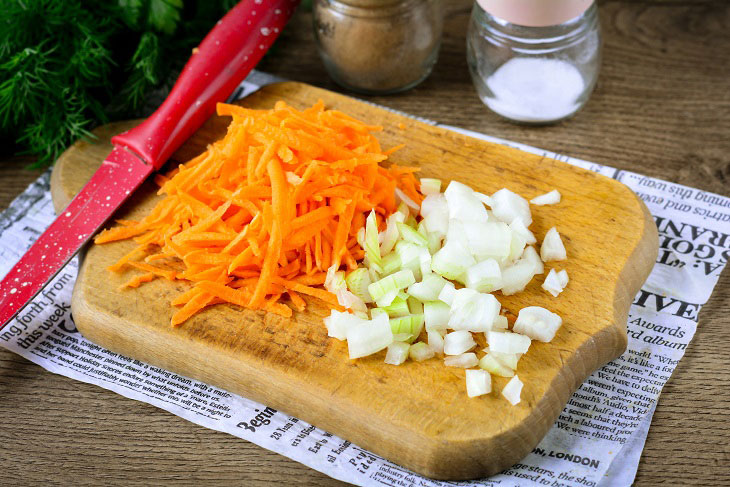 4. Sauté onions and carrots in a pan with oil for about 3-4 to make the vegetables soft.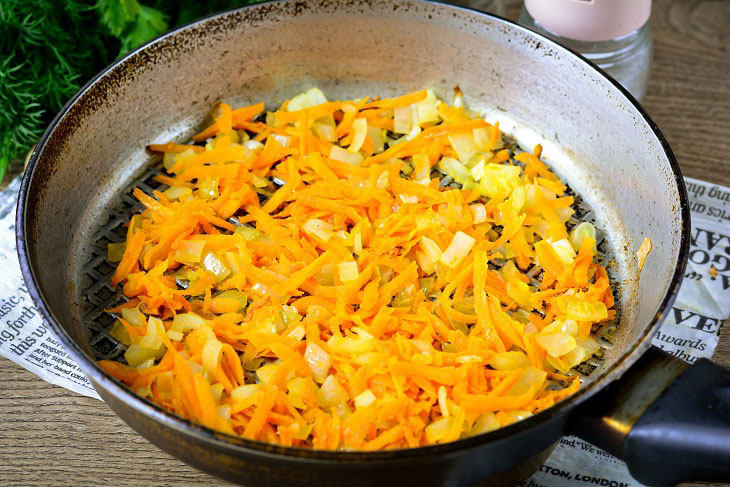 5. Prepare the filling for stuffed peppers – combine the minced meat in a bowl, add boiled rice, fried vegetables (onions with carrots) and tomatoes to it.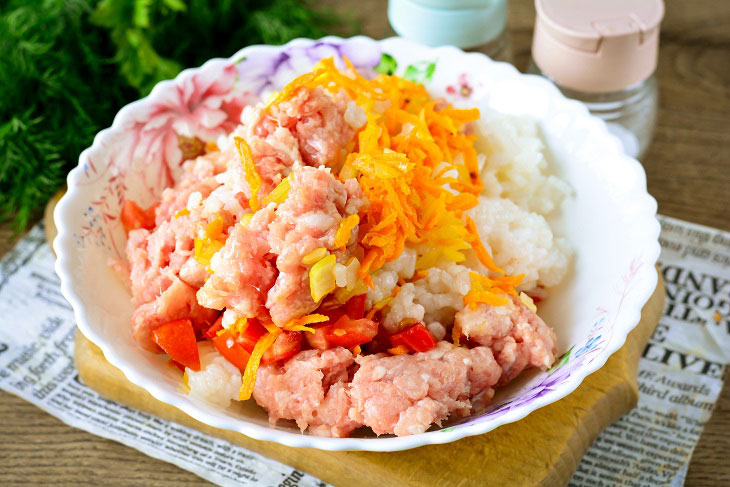 6. Salt and pepper the filling to taste, mix thoroughly.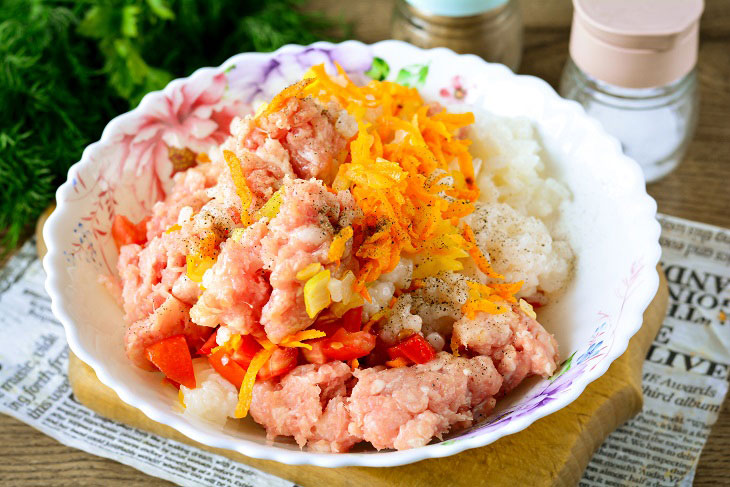 7. Peel the bell pepper from the inside by cutting off the tails. Shake out all seeds. Stuff peppers with meat stuffing with tomatoes.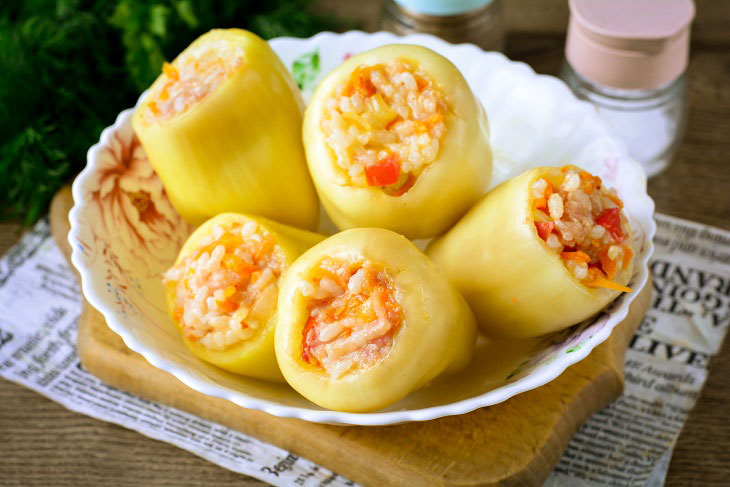 8. Put the stuffed peppers in a saucepan and pour over the tomato sauce – tomato paste diluted with water.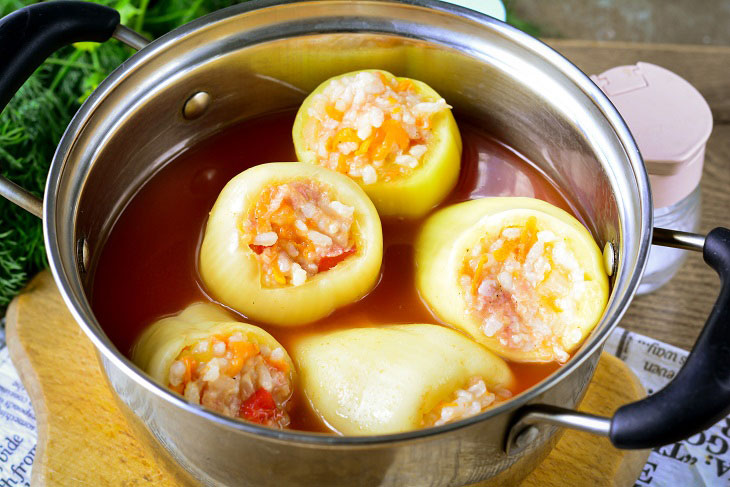 9. Stew stuffed peppers for 35-40 minutes over low heat, lightly covering the pan with a lid. Vegetables are soft, and the filling is very juicy. Tomato sauce – in perfect harmony with bell pepper.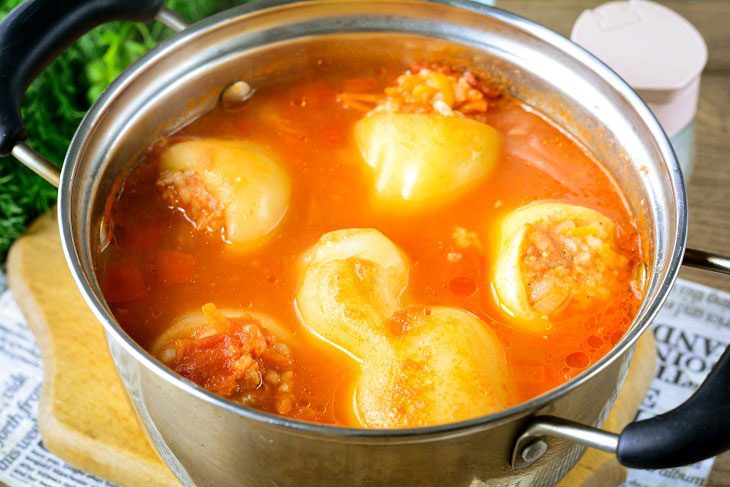 Serve hot.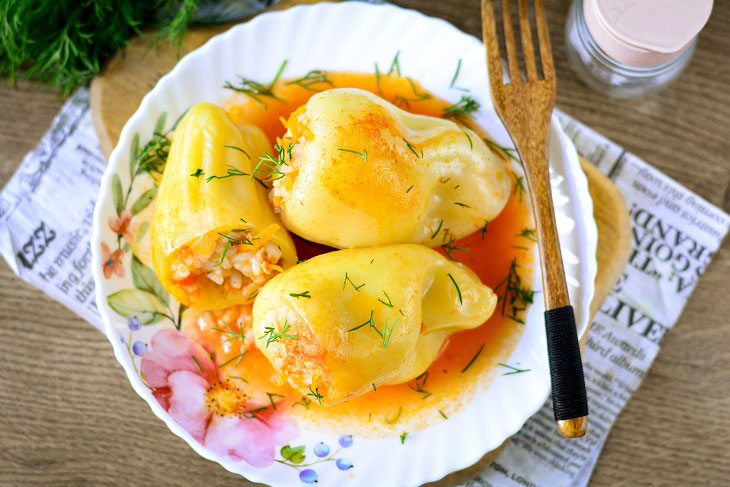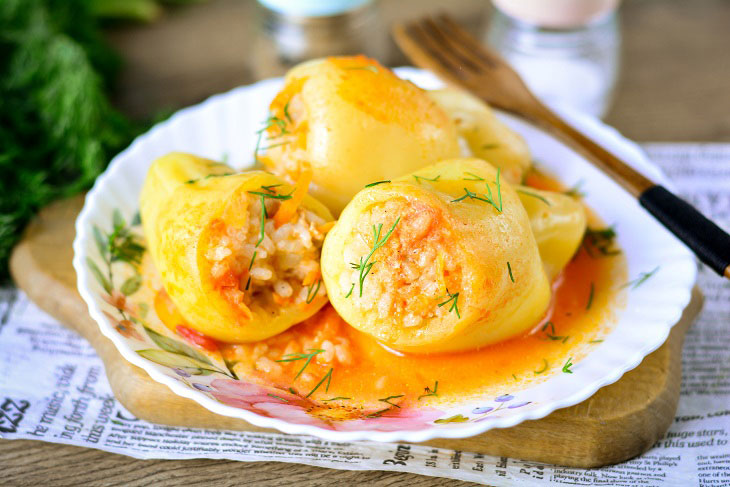 Bon appetit!