Mushroom salad-shifter is laid out in layers, each of which is then smeared with mayonnaise. Thus, the salad turns out to be quite satisfying and tasty, especially if you let it brew. After completing the preparation of the salad, you need to send it to a cool place for a couple of hours – then it will be even tastier.
Pickled mushrooms are needed, but what exactly they will be – here the choice of the culinary specialist. It is convenient to use small strong champignons. If you cook in a large form – they can not be cut into halves. For a portioned salad, you need exactly the halves of the mushrooms.
Prepare all the necessary products. Boil chicken eggs and potatoes in advance, cool and peel. Send chicken meat in salted water with spices and cook until tender, then cool. You can take the fillet or any other part of the chicken.
Ingredients:
Chicken eggs – 2 pcs.
Potatoes – 2-3 pcs.
Chicken meat – 150 g.
Pickled mushrooms – 70 g.
Hard cheese – 50 g.
Fresh cucumber – 50 g.
Fresh greens – 5-6 branches.
Mayonnaise – 55 ml.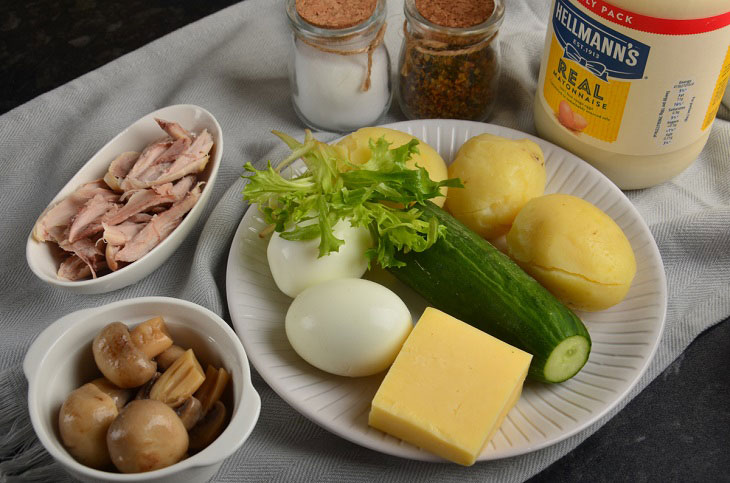 How to cook:
1. Cut the mushrooms into halves. Line the inside of a salad bowl with cling film. Lay the mushrooms cut side up on the bottom.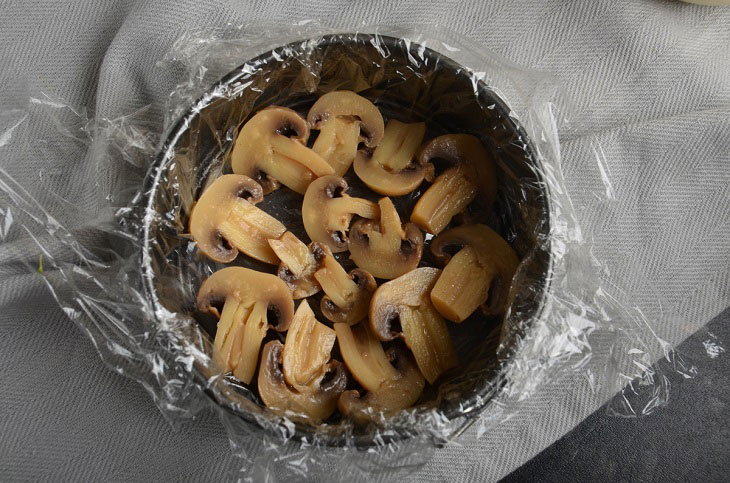 2. Lay fresh herbs (lettuce leaves) on top of the mushrooms. Parsley, dill, green onions are also suitable.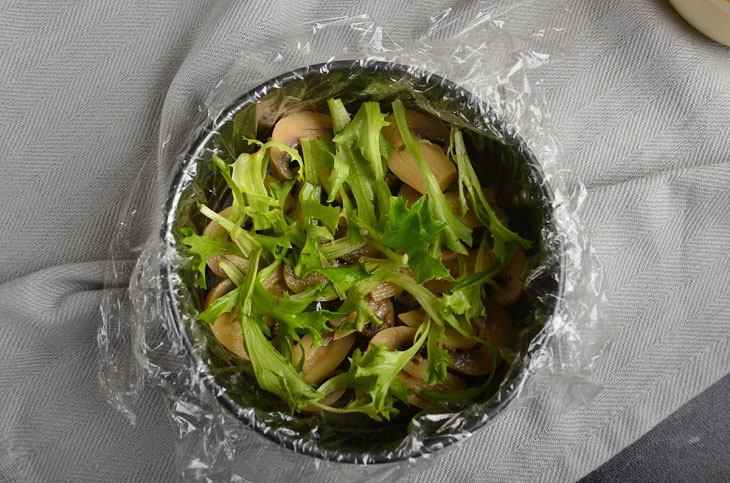 3. Grate chicken eggs on a coarse or fine grater, form the next layer. Flatten it and tamp it down.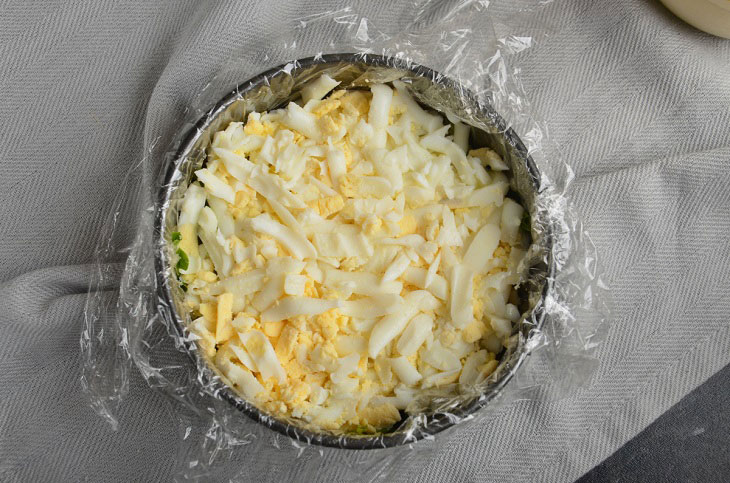 4. Put a little mayonnaise on a layer of eggs, spread it with a spoon.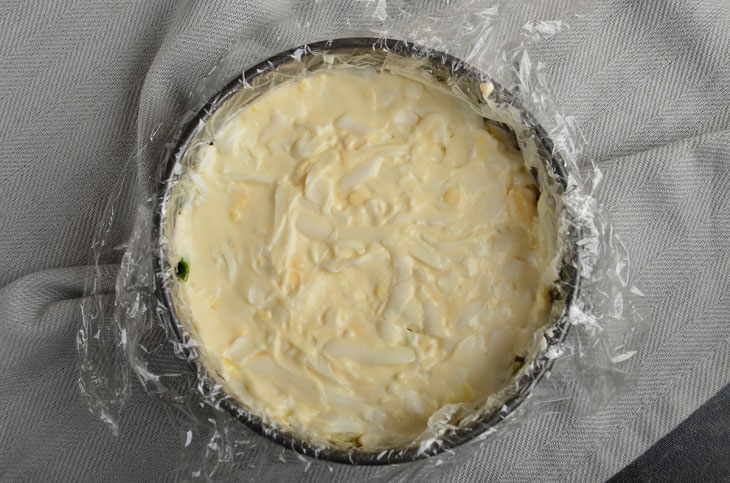 5. Cut chicken meat into small pieces or divide into fibers with a fork (hands). Lay the chicken on top of the eggs.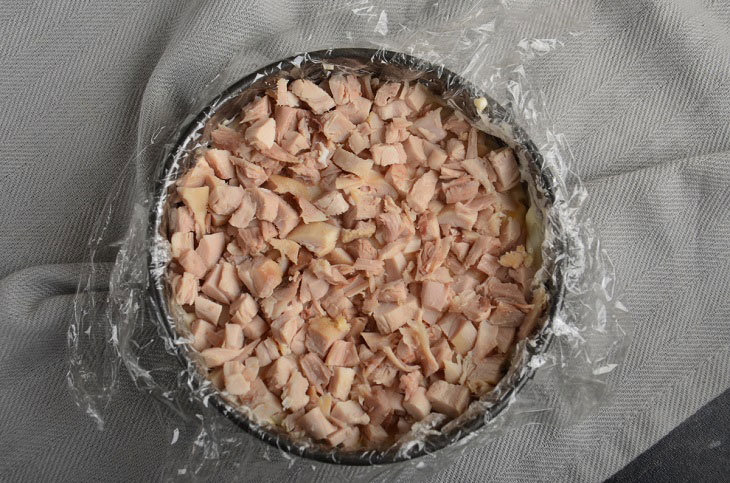 6. This layer also needs to be smeared with mayonnaise for greater juiciness of the salad.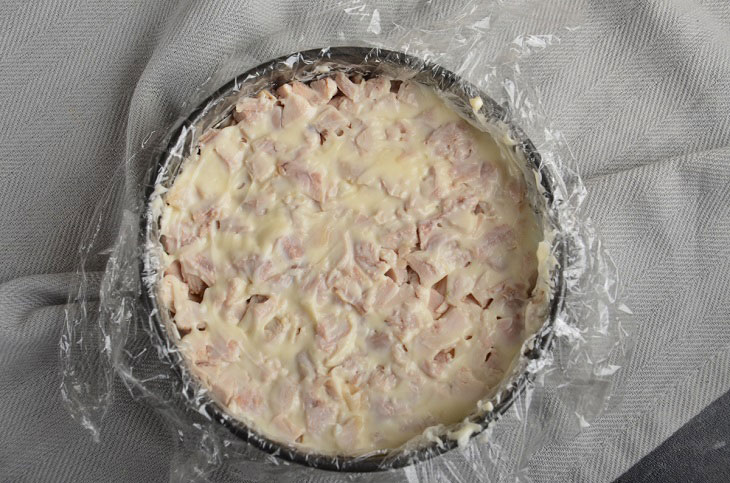 7. Grate hard cheese of any kind on a fine grater to make it easier to lay it out. Form another layer, smooth.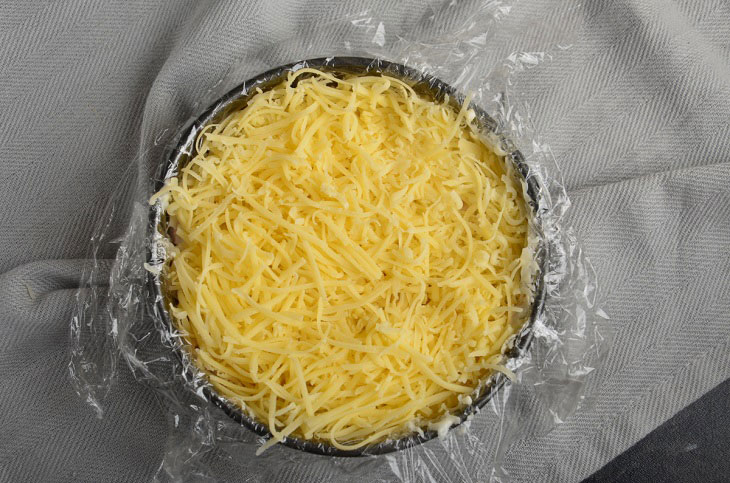 8. Make a mayonnaise mesh on the surface of the cheese layer.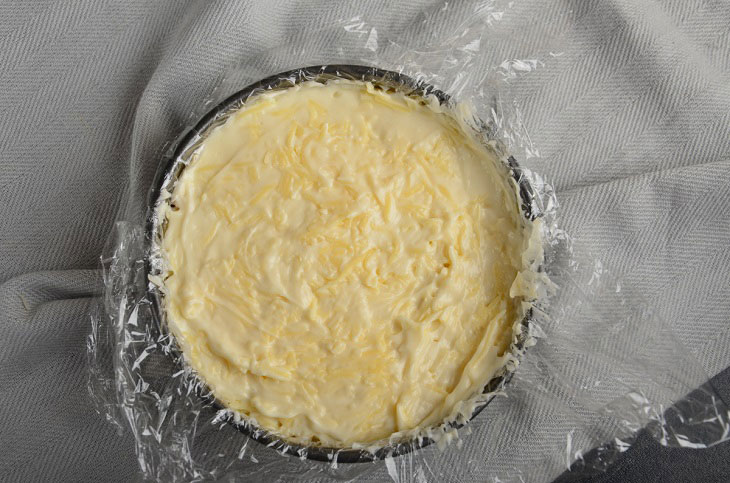 9. The final layer is potatoes. Grate it on a coarse grater, put it on top of the cheese and gently press it.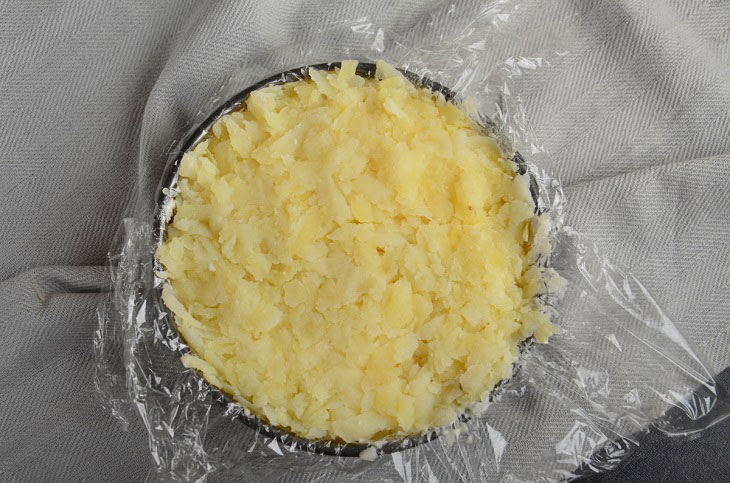 10. Spread with mayonnaise and cover the salad with a film. Remove for impregnation in a cool place.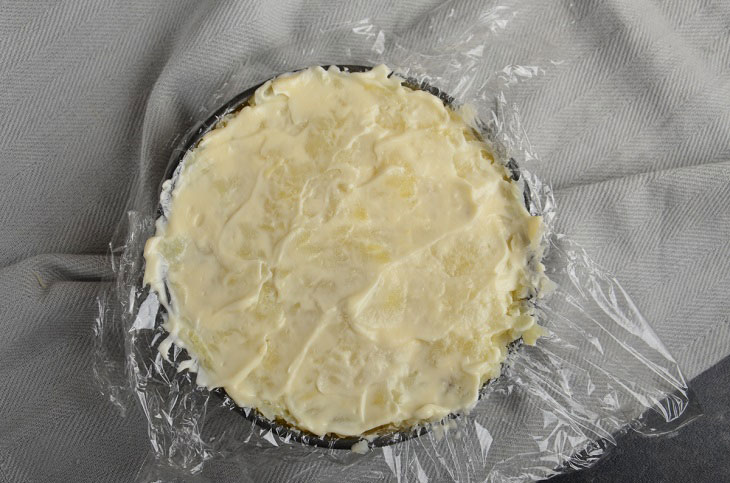 11. Gently turn the form over onto a dish, remove it itself, as well as the cling film. Everything must be done carefully. Cut the cucumber into half circles, put around the salad.
The dish is completely ready to serve.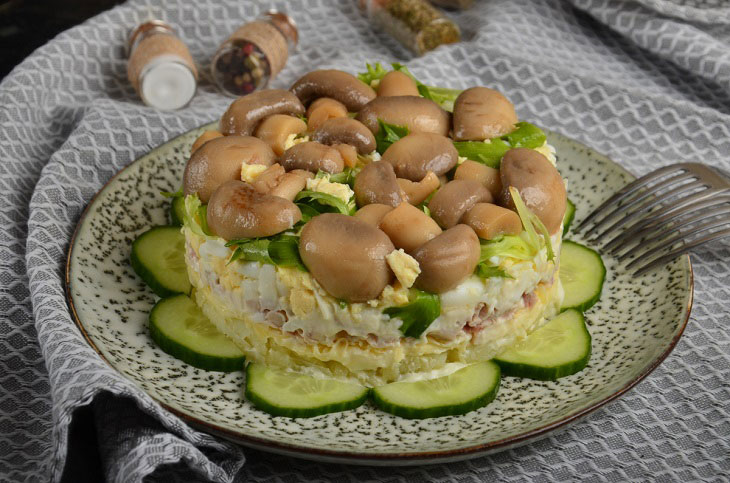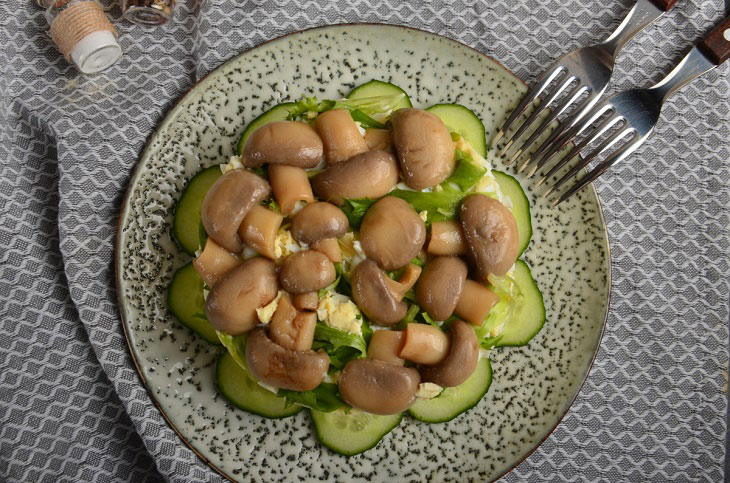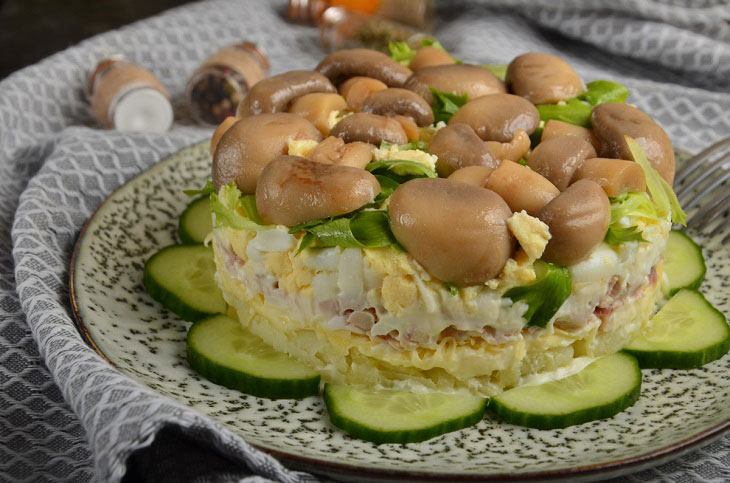 Enjoy your meal!